So now that Halloween is behind us, we have some great ideas to propel you right into that winter vibe. Here are 5 places to bundle up, grab your special someone and thoroughly enjoy the darkest days of the year.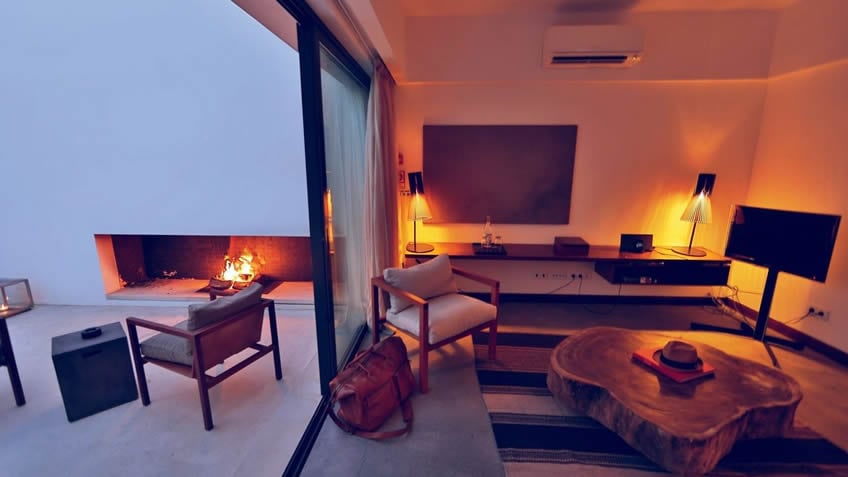 It is, once again, the chilliest time of the year for many parts of the world. When it comes to winter getaways, it's all about making the most of the cold conditions and all around winter wonderland feel.
The lower demand for winter months means not only a chance of lower fares, but also smaller crowds and waiting times. Don't let the cold weather discourage you and look at it as a chance to see places in a different light.
A Weekend in Lisbon
One of the sunniest and liveliest capital cities in Europe, the Portuguese capital has become unexpectedly fashionable as travelers from all around the world set foot upon this historical yet cosmopolitan city. Lisbon's growing popularity was highlighted by T + L's selection of the city as one of the top 15 cities to visit in Europe this year, along with the title of leading city break destination at the World Travel Awards.
So, what is there to love about Lisbon in the winter? First, it offers warmer weather than the rest of Europe for this time of the year. Prices are also lower in winter which is low season and you don't have to queue for anything. There are also those mouth-watering Portuguese custard tarts or roasted chestnuts bought from a street vendor which are a perfect pairing for a winter's day.
Also, wine. This is probably not the first thing that comes to mind when you think of Lisbon, but don't be fooled. The city is home to one of the oldest and most prolific wine regions in the country. Beyond the city limits you'll find some of the most traditional yet cutting-edge wine producing estates in the country.
Our full-day tour through Lisbon's wine producing estates will take you through a number of wineries, offering you the chance to sample some of the best wines produced in the region, paired with locally-grown traditional products. You will also have the opportunity to have lunch at one of the wineries - with a breath-taking view over the vineyards - as well as visit the largest Oriental Garden in Europe and the picturesque village of Óbidos.
For a full on vacation, our 9-day all-inclusive Lisbon Tour won't leave any stone unturned. You'll get to know Lisbon like the back of your hand as you walk the city streets along a knowledgeable exclusive guide and explore even the furthest neighborhoods, taking advantage of your very own private driver. You'll also have the opportunity to delve deeper into the surrounding area and attractions, from the beautiful coastline to the wine-producing countryside.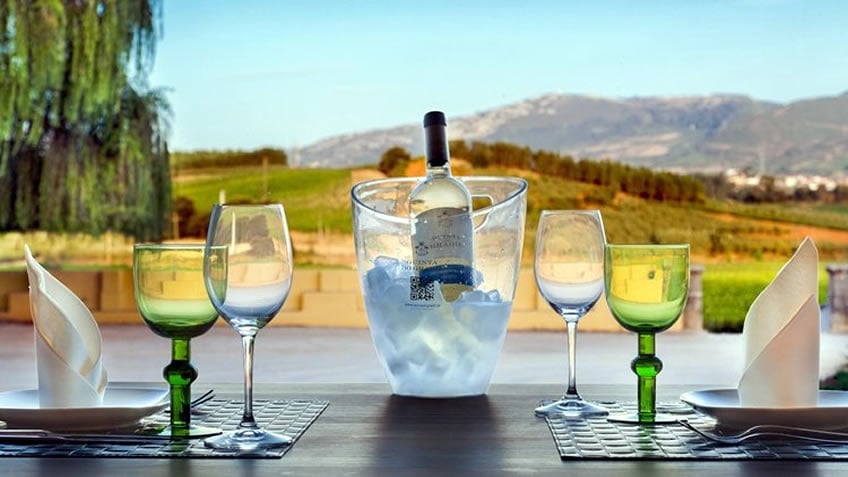 City Break in Portugal's Second City
Standing as one of the most eclectic destinations in Europe, Porto has something to offer to everyone: historic splendor paired with a contemporary buzz, sweeping views, architecture - with one of the most beautiful train stations and bookshops in the world - as well as a strong food and wine culture.
Winter in the city means fewer crowds, shorter lines, and easier restaurant reservations. There is time to appreciate the architecture, to watch the river, and walk the pavements at whatever pace without any other distractions. Walking also helps you get a sense of the space, observe how people live the everyday, and discover little cafes, bookshops, and restaurants.
If you're short in time or would like to experience some of the city's must-see attractions our day tours will make it easier for you. For those staying longer, our private all-inclusive Porto Luxury Tour has been designed for travelers wanting to experience the best hotels, restaurants, and cultural getaways the city has to offer. A private driver will allow you the opportunity to delve deeper into the local culture, traditions, and history, while comfortably moving around - especially in such a hilly city.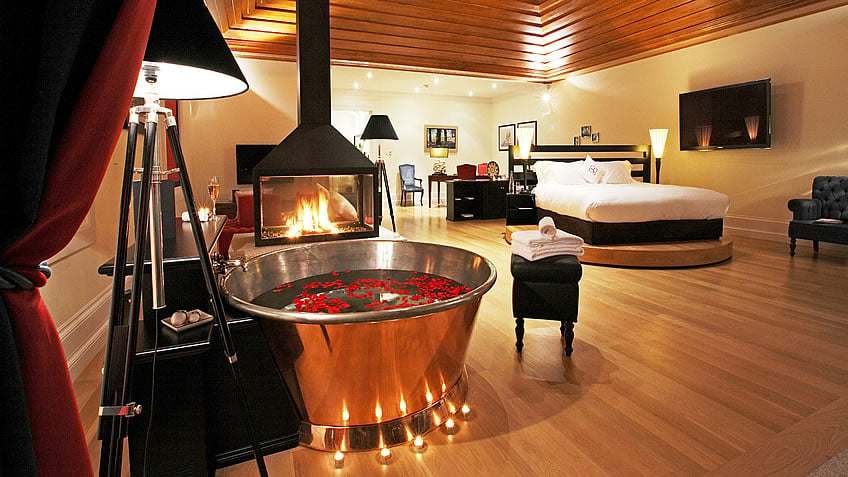 The Beautiful Douro Valley
Winter is an excellent time to explore the Douro Valley because there's fantastic value to be found on hotels and tours, and temperatures are quite mild. You certainly aren't running around in shorts but you'll most likely find nice weather for touring and drinking wine.
A UNESCO-listed World Heritage Site, the Douro Valley is one of Portugal's main wine regions, particularly famous for Port wine, as well as a number of other world-famous reds. It is no surprise, then, that its wineries are an underlying part of the region's strong culture and identity.
Perched on a mountain among the surrounding vines, Six Senses Douro Valley is the first European property of the Six Senses Group and combines elegance with the region's traditional heritage. This beautifully restored 19th-century manor house offers a selection of rooms, suites and villas, an excellent spa, several dining options, as well as a wine library and beautiful outdoor swimming pool.
The hotel's Vale Abraão Restaurant offers a range of dining options, including a chef's table where you can enjoy an impressive ten-course meal - generously portioned and beautifully plated - as well as wine pairings. Nicely installed in the chef's table, you will be able to accompany the entire cooking process under the attentive guidance of the restaurant staff. Everything is presented beautifully and a lot of the products come directly from their organic garden.
If you're planning a weekend getaway, our 3-day tour in Douro makes the most of a short trip. Starting with a pick-up in Porto, we'll take you inland to the Douro Valley where you'll have the chance to stay at a local winery, visit some others, and try some of the best wines produced in the region. Sometimes, a weekend trip is all you need to have a memorable and rejuvenating experience.
If you'd like to extend your stay, we have a 5-day option available as well, which tackles all the Douro Valley highlights. As usual, any of these options can be customized to your taste and needs, from duration to hotels, restaurants and wineries, which can be altered to fit your expectations.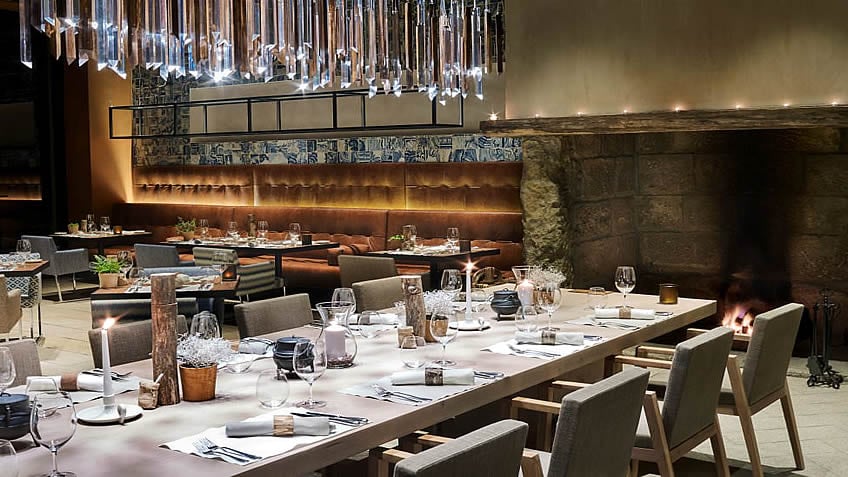 Winter Wonderland at Serra da Estrela
If your idea of the perfect romantic vacation includes cuddling in front of a roaring fire while a winter storm blows outside, this destination is sure to make for an unforgettable getaway.
Located in Marialva - one of the region's picturesque historical villages - Casas do Côro provides unique and tastefully decorated accommodation, whether you choose to stay in a hotel room, a suite or a villa, combining modern features with some rustic details and pieces.
The unit also features a large swimming pool, its own chapel, a biological vegetable garden and an Eco Friendly Concept Spa. You may treat yourself to fine dining on site, which will give you the chance to sample the Casas do Côro wine.
They also offer several themed programs, such us the Cooking Experience, which includes a culinary workshop, or the Spa Weekend Getaway.
When traveling through Central Portugal don't miss some of the other historical villages such as Castelo Rodrigo, Trancoso and Belmonte, which are just over a 1-hour drive away from the property. Here, surveying the borderlands and the many medieval fortress-towns, you'll feel miles away from the frantic pace of everyday life.
If you want a more energetic and sporty winter break head for the picturesque skiing venues in Serra da Estrela. These are the highest mountains in Portugal and a really lovely national park with incredible scenery, snowy peaks, and spectacular rock formations.
With a car - or private driver - you can easily see the whole region in a couple of days. Take a look at our hiking, wine and food tour for inspiration and let us know what you're looking for. We can prepare a custom-made itinerary for you with transportation and a set itinerary that will take you through the region's main locations.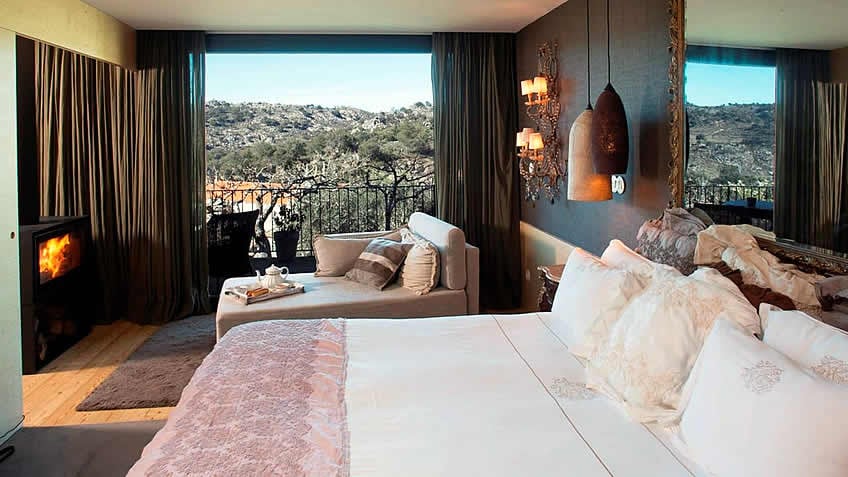 Southern Escapade in the Alentejo Region
Elegant and unspoiled, Alentejo is an ideal destination for lovers of culture, wine, and cuisine. This big fertile region - a third of the country by area - was considered "the best wine region in the world to visit," by newspaper USA Today, as well as named "the new Tuscany" by The New York Times.
While there, you cannot miss the chance to taste some of the region's best wines, as well as sample some olive oil paired with ingredients such as the traditional bread, olive oil, black pork, lamb, and egg-yolk based desserts.
If you are looking for the opportunity to spend the night at one of the region's incredible wine estates - without renouncing to the most exclusive comforts granted by modern-day resorts - L'AND Vineyards may be just what you're looking for.
This oenophile's dream resort is the perfect haven for those keen to enjoy the calm of the countryside. Indulge in relaxing spa experiences at the in-house wine therapy spa by Caudalie and revel in a gastronomic experience at the Michelin-starred restaurant. The menu has incredible dishes and food is creative and finely crafted. The dining room is absolutely beautiful, sparse and comfortable, with dozens of Tom Dixon-designed pendant lamps.
As expected, it also offers several wine tasting experiences, all paired with a comprehensive explanation on the local production, grape varieties and wine-making processes implemented in the estate. Besides, there's a Complete Wine Experience Course available which will not only guide you through the basics of wine production and tasting, but wine pairing as well.
On our 3-day tour in the region - which could easily be trimmed to whichever duration suits you - we tackle the region's best restaurants, country estates, and wine tastings to give you a complete overview of this place in a short period of time. Our 5-day private tour in the Alentejo Region will allow you to travel further south and visit a few more wineries and locations in the area.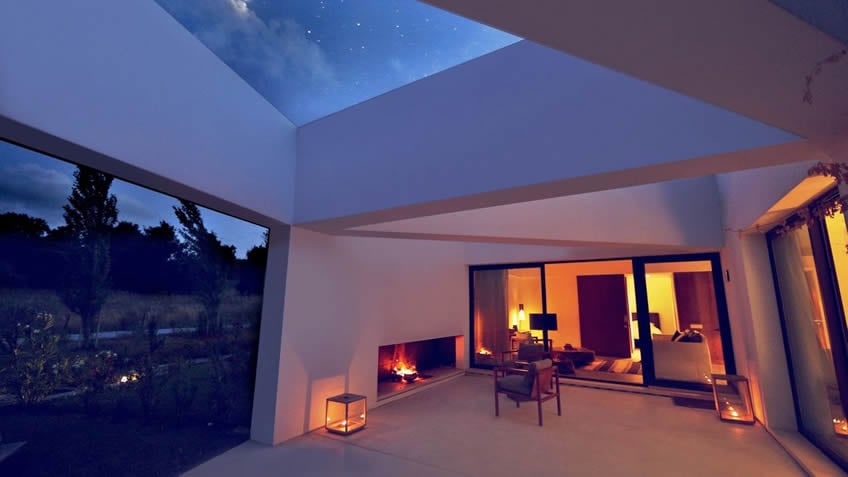 Love traveling but hate the logistics? There is a way to make this process simpler for you. By booking with us, you'll have saved hours of research comparing hotels and experiences, cross referencing review sites, and looking at endless pictures of your chosen destination.
Our expertise is in creating an itinerary that runs smoothly and is perfectly suited to your needs. You will work with one dedicated consultant, who will not only take time to listen to your requests, but also discuss different options with you. All of this coupled with a knowledge of the country means you'll get the best out of the time you have to spend on your next tour in Portugal.