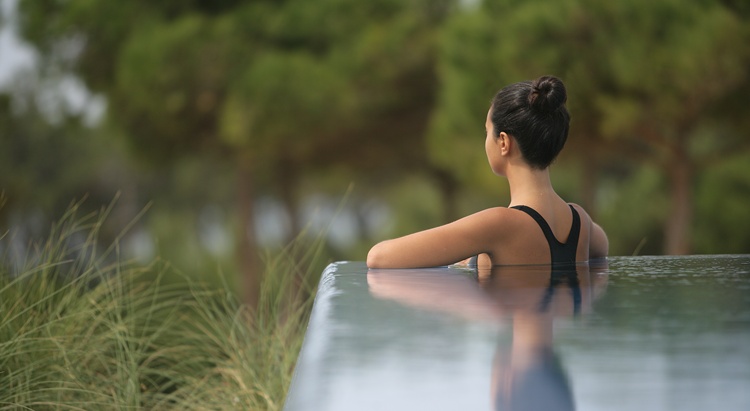 Planning an amazing treat-yourself trip is always a great idea, especially if you are thinking of taking a 'health holiday' as your first step into the post-pandemic world of travel, that will make perfect sense.

In the last months, all of us have been in some form of lockdown around the world, with limited time to enjoy the outdoors for its beauty as well as its health benefits. For the most part of the world, daily walks have become the most precious part of the day for city and countryside dwellers alike, leaving all of us with a heightened craving for more than just a breath of fresh air. So bearing this in mind we have gathered these back-to-nature wellness experiences that consist of countless calming effects of therapy and other incredible wellness experiences.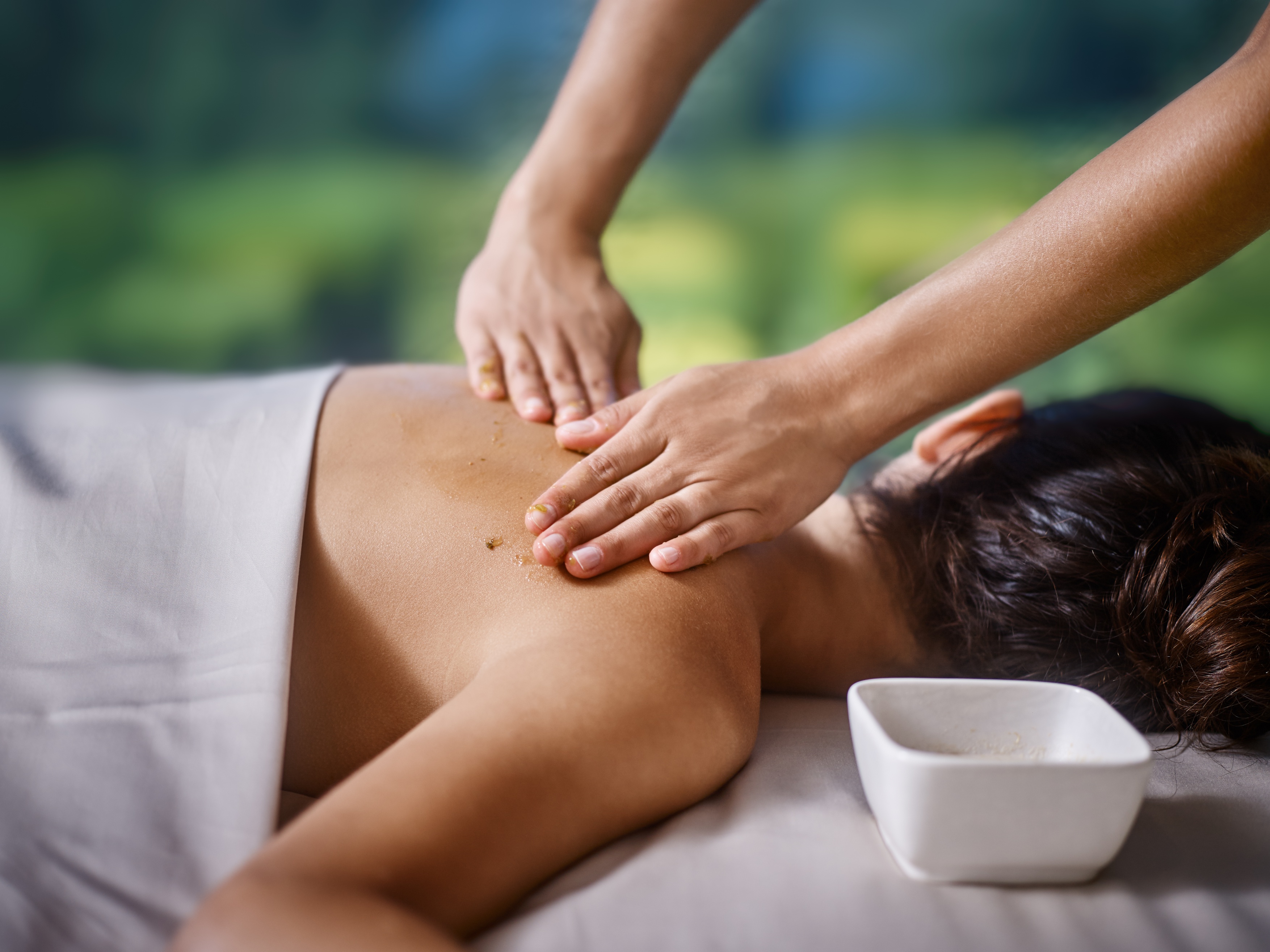 Six Senses Douro Valley
Located among vineyards the stunning Six Senses Douro Valley - that was also awarded as the Best Destination Spa Resort in the world by the incredible Condé Nast Traveler as a result of the annual Readers' Choice Awards -is the perfect hideaway in nature to focus on your wellness and maintain or restore your health. Here you can enjoy a yoga class or a long walk as you explore the forest nearby while savoring far-reaching views across the renowned Douro River. You have a variety of possibilities that consist of four wellness programs, such as Sleep & Resilience, Cleanse & Detox, Trim & Fit, and Full Potential. Each retreat starts with a wellness screening and is then personalized. The vast range of therapies includes spa treatments, movement, yoga, meditation, and mindfulness, as well as holistic sessions with healers and wellness specialists. All Six Senses Spas use locally sourced ingredients, and Six Senses Douro Valley is no exception. It has a large organic herb and vegetable garden, which guests can visit. A perfect retreat for mind, body, and soul.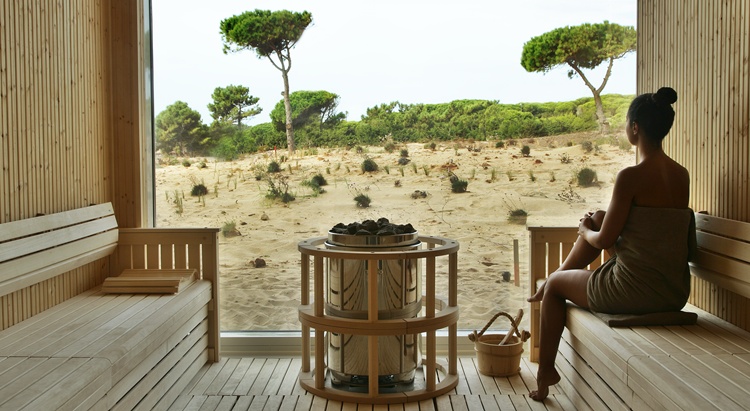 The Oitavos
Along the coastline of Lisbon, you will find The Oitavos spa that offers a relaxing spa holiday and is also considered an ideal destination for a spa & sports holiday. The space is composed of panoramic glass walls overlooking vistas of vast natural landscapes, that will help you to reconnect and unwind at your own pace. You will also have the possibility of enhancing your connection with the natural world and soak in the seawater swimming pool, before indulging in some outstanding ocean-inspired spa treatments.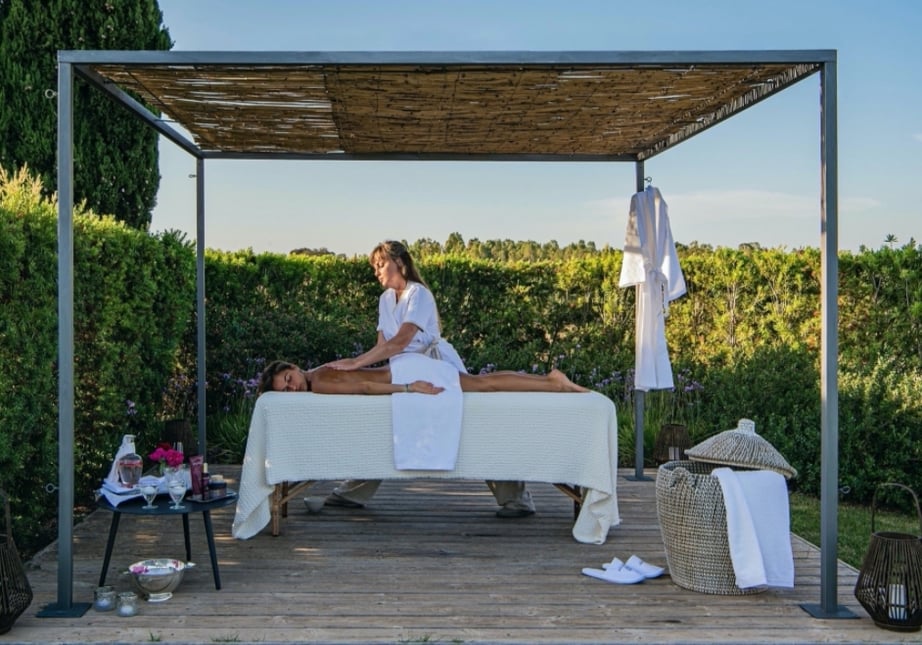 Herdade da Malhadinha Nova
The fantastic Herdade da Malhadinha Nova offers a range of amazing massages and a journey through various therapies practiced around the world, from India, Polynesia, Japan, Brazil, or Sweden. If you wish this can be your starting point to stretch, invigorate and rejuvenate the face, hands, feet, skin, muscles, and besides embark on a trip around the world without leaving this spa that is located in the Alentejo. Some of these therapies consist in the Malhadinha massage, which consists of Swedish inspiration, Lomi Lomi, the tradition of holistic healing, a technique developed by Polynesians and master healers from Hawaii, a massage of Exotic Wooden Sticks, extracted from the Wacapou tree, in the heart of French Guiana and in the Amazon, Brazil, Geothermal Therapy using hot stones that decorate the body, Bamboo Therapy, in which the muscles are "softened" by the steamroller, Candle Therapy which fuses massage with hot candles of vegetable origin, which contain Shea, vitamins, and essential oils, the Ocean Breeze - therapy of shells - in which the elements of the seashells, snails, whelks - come into play out of the water, the Therapy of silks and feathers, the exploration of the spirituality of Thai origin that uses only silk, Reiki, the very ancient art of natural healing with the laying on of hands, or Indian Massage, part of the Ayurvedic tradition. It is your choice!
There is also a special treat for the wine and wellness lovers outdoor, in Malhadinha it is possible to immerse yourself in wine, after all the wine is the central element of this project. Its regenerative and antioxidant properties could not be missed in the spa. It is used in the supreme ritual of Caudalie cult use, a French precursor brand in the use of grapes for cosmetic benefit, in vinotherapy treatments, nourishing and detoxifying, in exfoliation, wine massage, and antioxidant wine wrapping, and ends in a dip, in the bedroom, in a bath of the liquid that comes out of the grapes. What are you waiting for?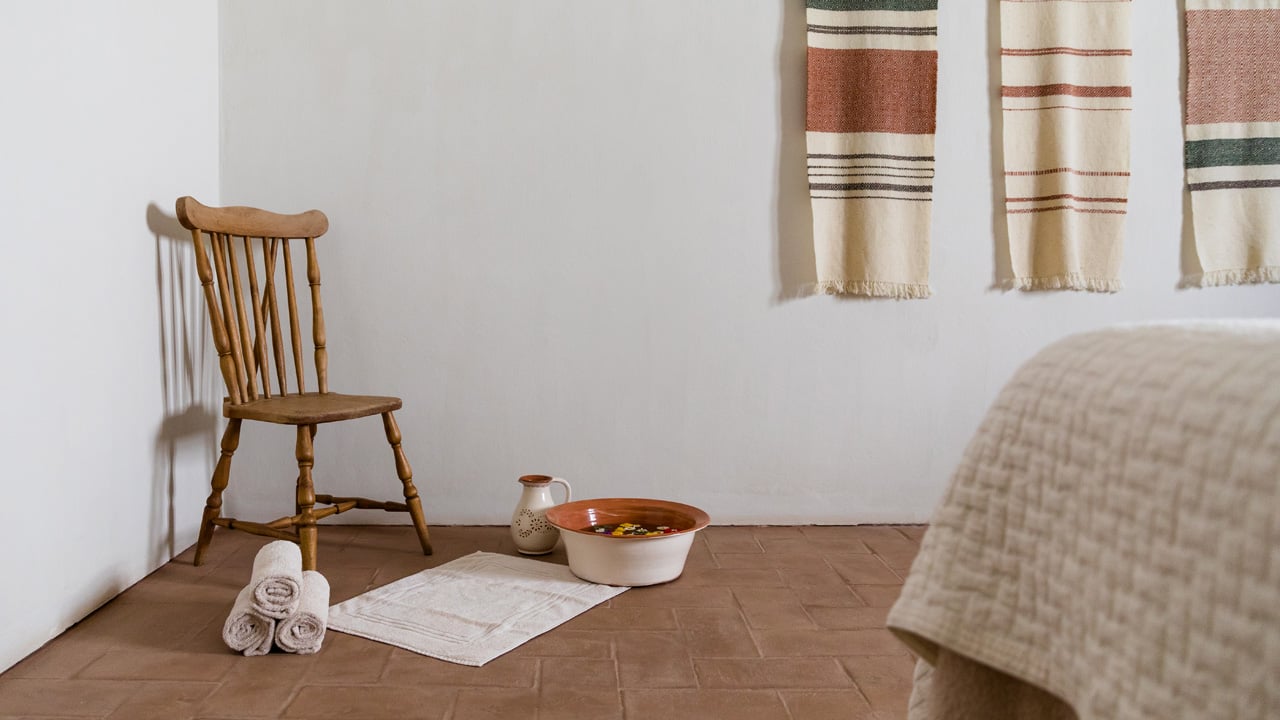 São Lourenço do Barrocal
In São Lourenço do Barrocal you will take maximum advantage of the wonderful nature and learn how to make and apply pindas with aromatic herbs from the garden so that you have a bit of a spa at your return to home. You will also balance mind and body in a guided meditation class, whose teachings you will also take with you. Barrocal will offer you moments of communion with the ancient landscape of olive trees and barrocais, trying a tai chi & chi kung, yoga, or pilates class, outdoors whenever possible.

In the fantastic offer, there is also a developed Oil Bath for the Senses by Susanne Kaufmann. It is an oil that uses rosemary harvested from their garden, amidst the buzz of bees and butterflies. Perfumed, soothing, and aphrodisiac, it contains a combination of essential oils: lavender, ylang-ylang, and patchouli. Rosemary has a relaxing, warming effect and promotes circulation. Amazing isn't it?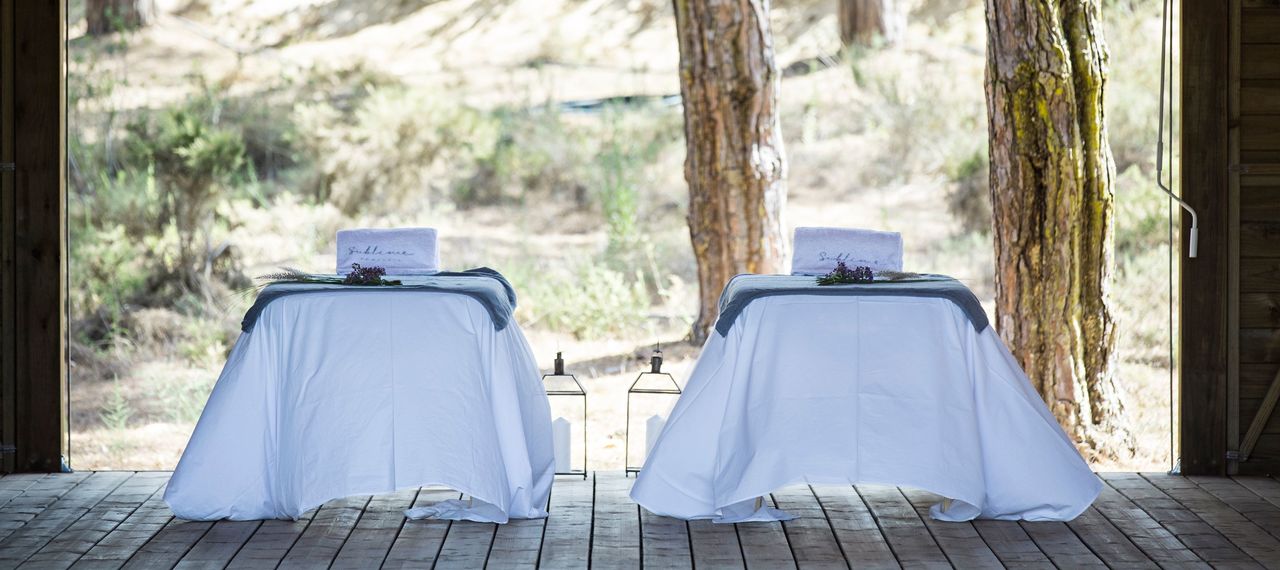 Sublime da Comporta
Sublime da Comporta is located on a stunning 17-hectare property, surrounded by rolling stone pines and cork oaks, wild dunes, stunning rice fields, and over 60 km of pristine white sand beaches, it is without question a magical, unspoiled place. At Comporta nature is considered the basis of wellness, after all, it provides everything you need to feel. Their special team of wellness experts only uses locally sourced ingredients and certified essential and vegetable oils to make your retreat amidst the nature of Comporta even more relaxing. In addition, there are several fitness programs and activities to help you stay motivated during your stay. Daily physical exercise is a fundamental complement in order for you to achieve full wellness and perfect physical and emotional balance.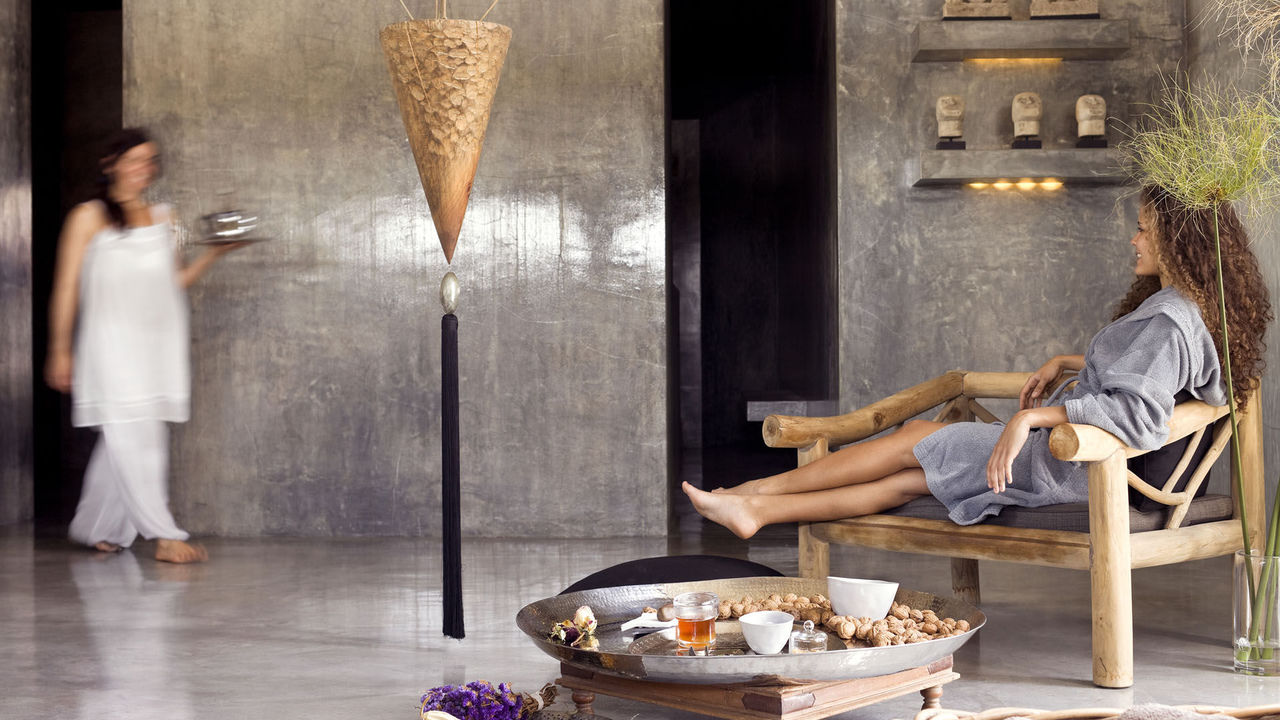 Areias do Seixo
In the Areias do Seixo SPA you will be carried away by unique sensations, in which you will find your balance, awaken your inner wisdom, and just relax. In the various offers, there is a massage that consists of the Indian Ayurvedic tradition, which means "Science of Life", based on the ancient teachings of the Hindu people, who conceive man as part of the cosmos with which he must be in balance. In the treatments, it is used aromatherapy and herbal medicine, as well, essential oils, and heated vegetables to provide you with perfect relaxation. There is also a sauna, Turkish bath, and outdoor pool (in the warmer season).
Why book now your 2021 tour? Because by booking all your tours with us you will have flexibility in the future, plus all the COVID-19 Health & Safety Guidlines. Through these unique times, we are available to plan, reschedule, and move your trip around your needs, as always. If your new dates may no longer work with your initial travel plan, a dedicated consultant will be available to tailor and reschedule your time in Portugal according to your needs and preferences, and to assure you that you will have the best and most memorable experiences.