Portugal is a fairly small country, safe and pretty much connected by roads and railway from north to south. Vineyards cover the landscape here and there and Wineries are found in the corkiest places, sometimes reachable by narrow rocky roads. That means, the best wine tours will take you for an approx. one-hour drive in order to visit winery of Península de Setúbal or Lisbon wine regions. Or, if you are heading more north, it will take a two-hour road trip from Porto to end up in the Douro Valley.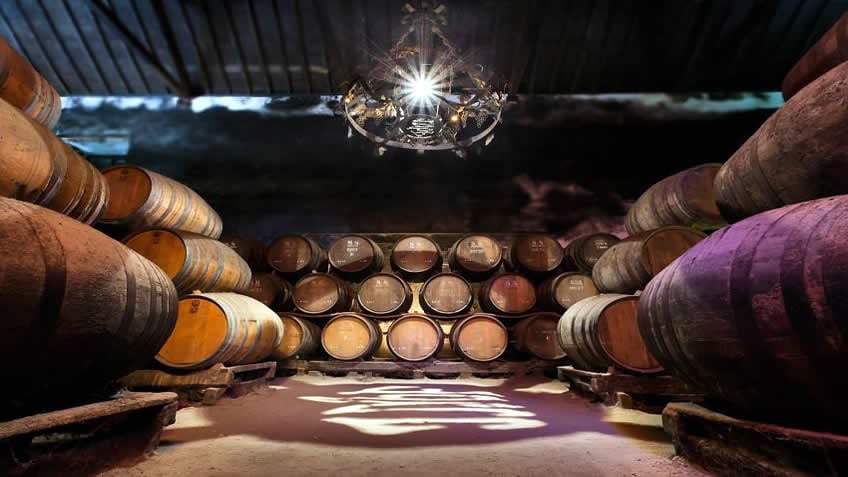 How to get to José Maria da Fonseca?
Visiting Portuguese wineries sometimes might be challenging without driving. Or, who am I kidding? Getting to most of the wineries you'll need either a rental car or a transfer. A knowledgeable professional driver will be of much relief if you are heading to the countryside looking for a lovely winery that sits in a valley or a remote place.
Said that, there is a hidden jewel just next to Lisbon, across the Tejo (Tagus) estuary. It's home of Portugal's oldest table wine and oldest bottling machine. Plus, you'll cross that impressive Ponte 25 de Abril bridge that everyone tries to capture during boat tours on Tagus :)
Setúbal, the city is accessible by train and bus. Consider about 2 hours (back and then forth) for your trip and please do not miss any schedule for your transportation.
Now that we ensured you can get there, let's switch our focus to the wine actually. There are two renown things to discover here - Moscatel de Setúbal and Periquita. Both are masterpieces of José Maria da Fonseca winery.
Península de Setúbal Wine Region
An estuary away from Lisbon and used to be called after another estuary - Setúbal lies between the river Tejo and the river Sado. The original name was Terras do Sado and its' home to the famous Moscatel de Setúbal DOC appellation. The land here is mainly flat, so very suitable for agriculture and allows a lot of automation on the vineyards.
Soil is mainly sandy, except of Serra da Arrábida where it's limestone and clay. Summers are hot and dry with rainy winters. In a word, typical Mediterranean climate.
How is Moscatel de Setúbal different from other fortified wines of Portugal?
I know it can be a challenge, especially if it's your first time in the region (or even Portugal), and the first sips of local wines. The colour is similar, the alcohol is high... Let's start. Fortified wines from Portugal are:
Port wine
The only place in the world to produce Port Wine is the Douro Valley in the North of Portugal.
Port wine also have different flavors. It can be White, Ruby, Tawny, Rose/Pink, are the most appreciated styles of Port wine.
Worth a visit to its secular vineyards in the Alto Corgo and Baixo Corgo in the Douro and a a wine tasting in the Port Wine Cellars in Vila Nova de Gaia.

Madeira Wine
A fortified wine produced in the Madeira Island consumed usually with the dessert. Madeira's unique taste comes from repeatedly heating the wine what causes it to create roasted nuts, stewed fruit, caramel, and toffee flavors.
Moscatel de Setúbal
Muscats dessert wines are produced in many countries, even in Portugal you can find it produced in both Douro and Península de Setúbal. Being the most famous those produced by José Maria da Fonseca in Setúbal. Moscatel de Setúbal, as it is called, is one of the Portuguese choices for both celebrating major events, aperitif and dessert wine.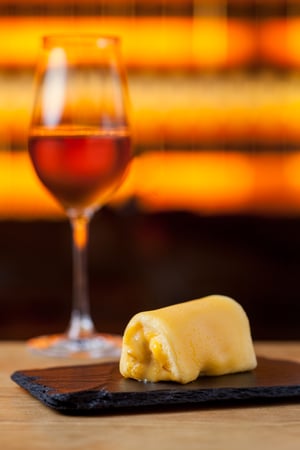 So… the only way to appreciate Moscatel is to learn a few differentiators which I share below:
The main difference is the grape variety - Moscatel de Setúbal is made of Moscatel de Alexandria and Moscatel Roxo, the first one is white, while the second is 'purple', but not a red variety. At the same time, Tawny Port is made of red varieties, like Touriga Nacional.
Oak ageing and incomplete fermentation that was stopped by addition of alcohol makes the colour so similar with other fortified wines.
Characteristic notes of Moscatel are dry and caramelized mandarin, orange, apricot, honey, cane sugar and caramel. While Tawny Port has caramelized and dried red fruits like plum, cherry, raisins, fig and ageing adds chocolate, cinnamon and nutty aromas. So, think of caramelized yellow fruits against caramelized reds.
How is Moscatel de Setúbal produced?
As I mentioned above, there are two main varieties - Moscatel de Alexandria and Moscatel Roxo.
The grapes are harvested at a ripeness level that gives 13-14% potential alcohol. Shortly after fermentation begun, fortified spirit of 77% abv is added to stop it, therefore, to leave lots of residual sugar.
The sweetness range of Moscatel is anything between 90 and 200 g per litre. This is because yeasts were 'killed' by addition of alcohol and couldn't finish 'digesting' the sugars.
After the fortification, the must macerates on grape skins for around 6 months to obtain colour and aromas. The last stage of vinification happens in large old oak barrels of 500 liters. Here the wine can age from a few to hundreds of years. Keep in mind that the value of a bottle of Moscatel is determined by barrel ageing, not bottle ageing. Which means buying the last vintage and hoping for a price increase is not very realistic. In these terms, it's quite similar to Port wines (besides vintage port).
Moscatel de Setúbal wine is known to be 'invented' by José Maria da Fonseca. Don't get it wrong, the grape variety was known in the area before, but the recipe of wine that today is the flagship of the region was crafted by Fonseca. That's why I'm going to walk you to Fonseca's winery in Setúbal, but give me a while before to explain you another 'invention' of his.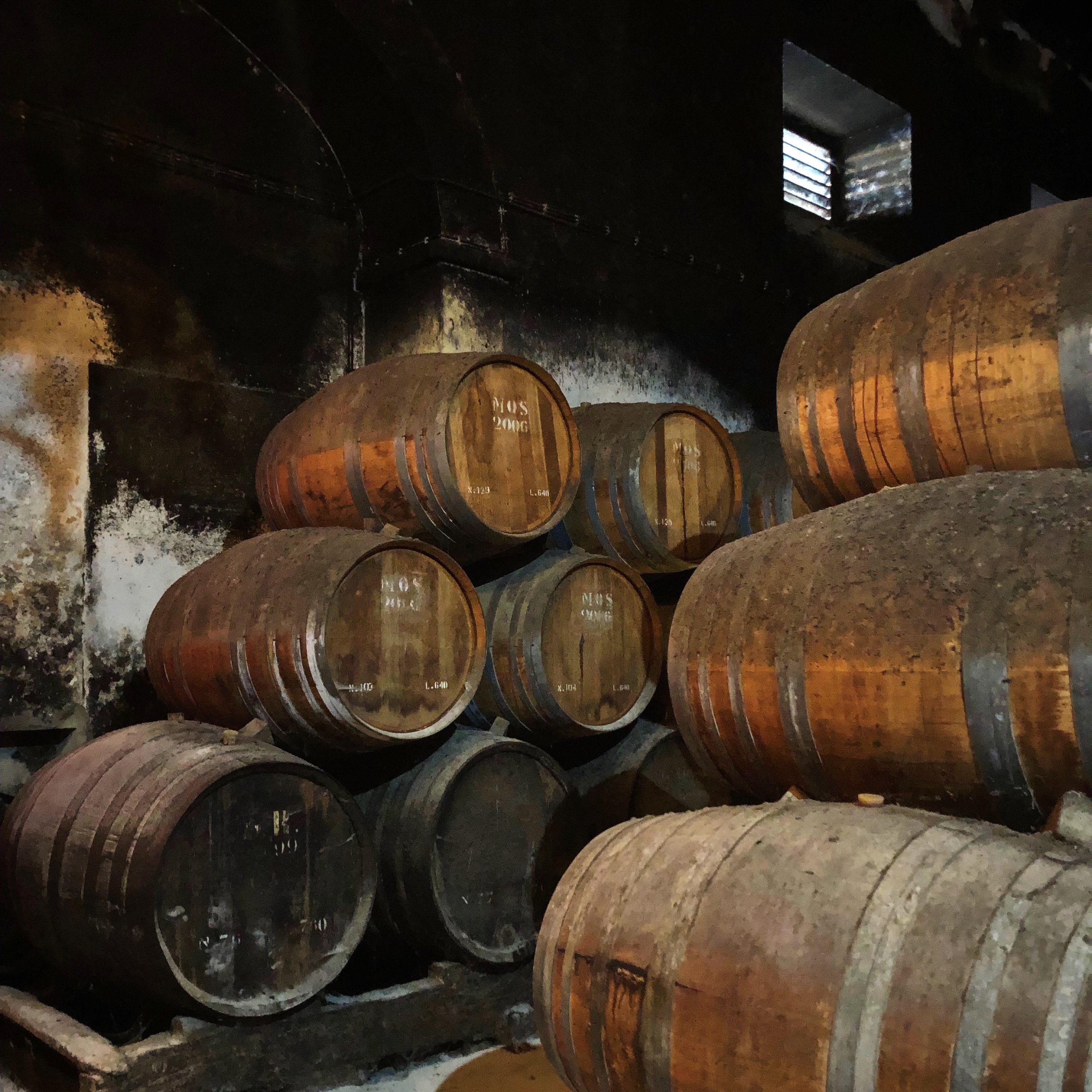 Barrels of Moscatel Ageing
Periquita
Thanks to Periquita the Setúbal appellation was enriched by a new variety - Castelão. It comes from the north, just like Fonseca himself. Actually, Periquita is another name of this red grape variety. The first harvest took place on a vineyard called Cova do Periquita, thus the brand was created.
Originally this wine was a 100% Castelão, while today Fonseca offers two variations:
Periquita Original - Castelão, Trincadeira and Aragones that rests (rather than ages) in old oak vats of few thousand of litres for 6 months before being bottled.
Periquita Reserva - Castelão, Touriga National and Touriga Franca with 8 months ageing in new French and American oak.
Periquita was first bottled in 1850 as Fonseca brought the first bottling machine to Portugal from France.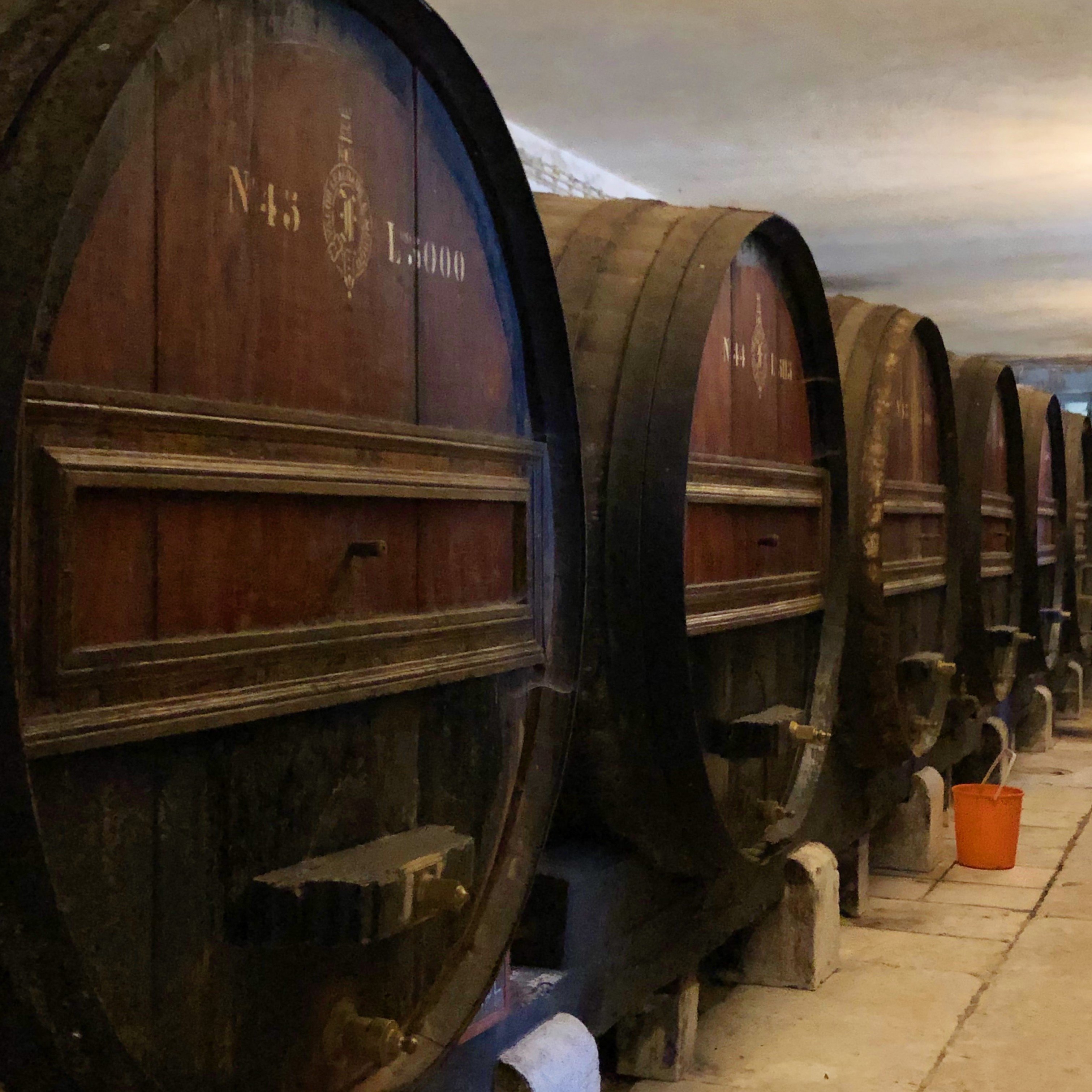 Barrels of Periquita Ageing
Visiting José Maria da Fonseca
Península de Setúbal, as I said before, is known for two things - Moscatel and Periquita, both are 'inventions' of José Maria da Fonseca, so have you already booked your wine tour?
To ensure you do, allow me to overwhelm you by other innovations 'à la Fonseca':
Before Fonseca all wine in Portugal was sold in bulk. For him bottling wine first of all meant protecting his brand from falsifications and ensuring that consumer expectations are met.
On the vineyards they maintain the natural vegetation layer which reduces the irrigation needs and supports plant and animal biodiversity.
Drip irrigation was also introduced in Portugal by Fonseca.
Grape stems are 'reused' for soil fertilization.
A lot of sustainability talks can be done around this winery!
Last but not least, José Maria da Fonseca's Moscatel won a gold medal on the renown Paris Exhibition. The same year and the same event where the Bordeaux classification was born. It was 1855, while Fonseca was still a young brand, started just in 1834.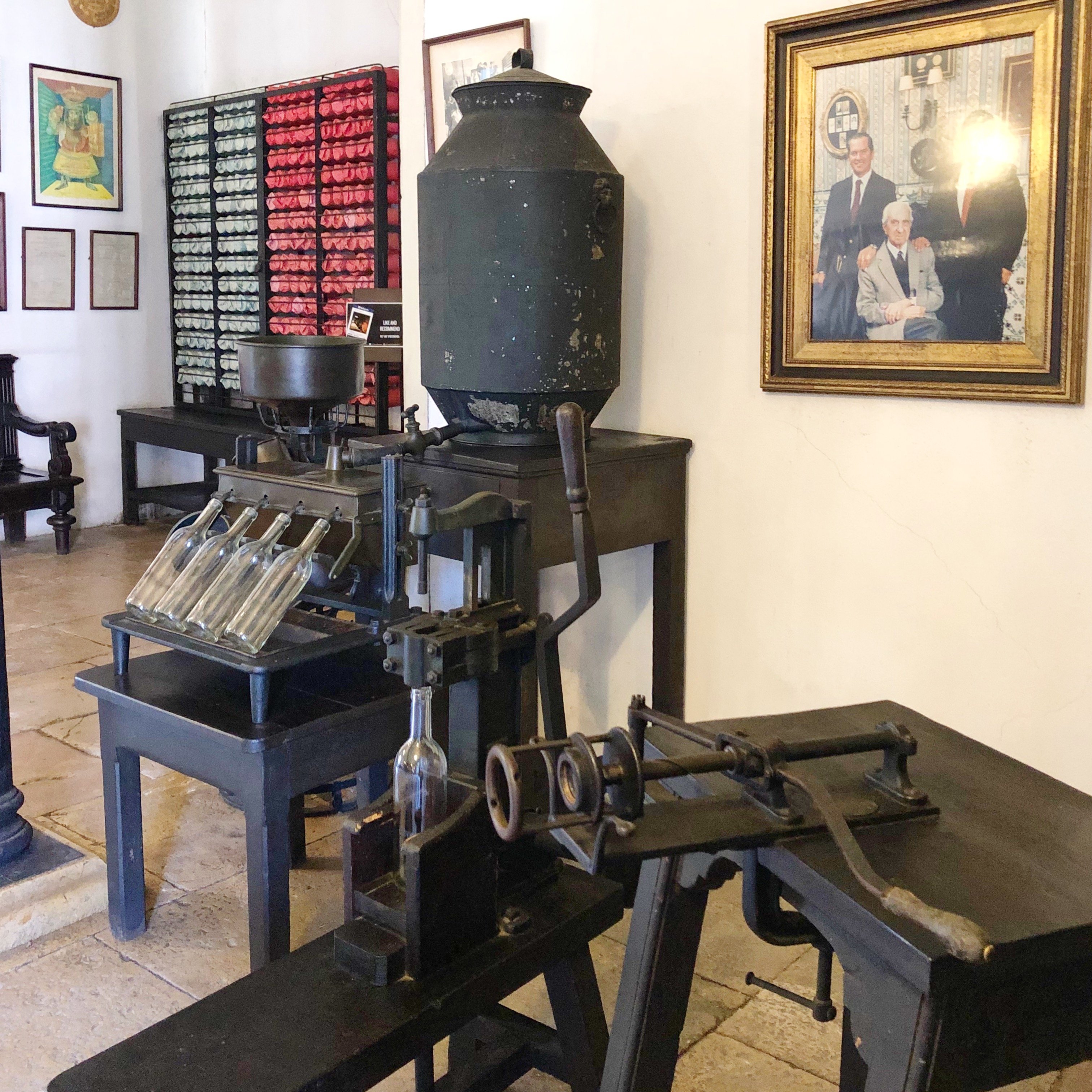 The bottling machine Fonseca brought from France… the first one in Portugal!