Discover Porto through your taste buds on one of our many food and wine pairing experiences. From walking tours in the city to sunset cocktails we've covered everything you can do in one of the country's most popular wine regions.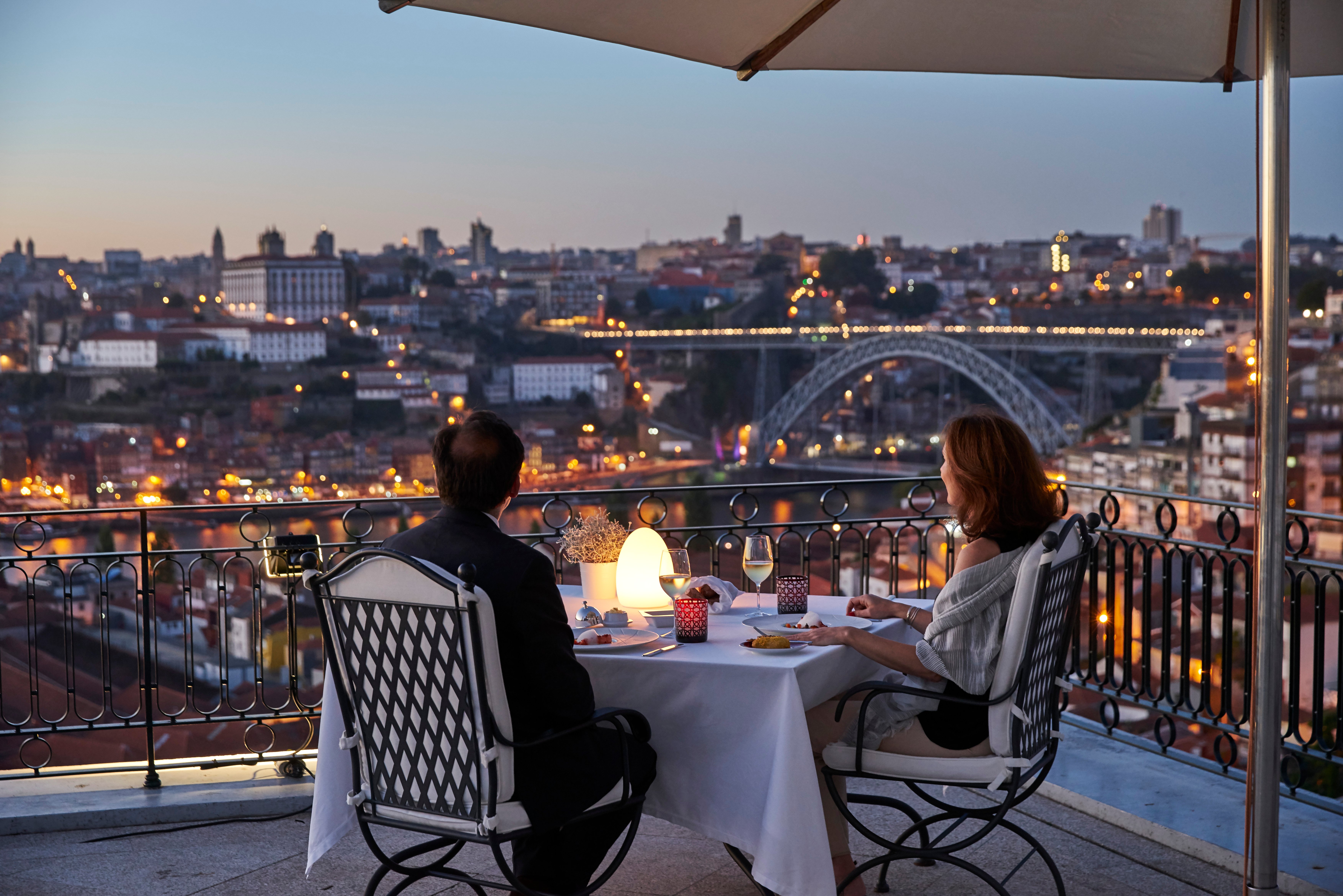 Porto is one of the most popular destinations in Europe and has taken home three titles for Best European Destination to prove it. The second-largest Portuguese city, Porto is a UNESCO-listed city that offers historic attractions paired with a contemporary buzz, sweeping views, and an array of food and wine options.
Start with Port
Though there's far more to the city than its most famous wine, it'd be a shame not to give it a try. Port has been produced in the Douro Valley for centuries, and then taken downriver to the city to be stored before shipping. Since then, numerous port warehouses have sprung up in the suburb of Gaia, across the river from the city, which are now open for visits and wine tastings.
One of the original port wine companies, Graham's Port Lodge stands on a commanding ridge across the Douro River from Porto, affording spectacular views of Porto's historic city centre. The private tours will give you a personal, in-depth experience and conclude with a tasting of three to eight top-of-the-range port wines.
For a Portuguese-born wine experience, Ferreira Wine Cellars are the place to go. They belong to a century-old winemaking family, whose most famous member - a 19th century businesswoman named Dona Antónia Adelaide Ferreira - was behind the brand's continued and long-standing success. The best of the tasting tours is the Porto Vintage Visit, which offers you the chance to have a taste of, not one, but three - you guessed - Vintage Ports.
Slightly far off the main tourist circuit, Real Companhia Velha is the oldest and one of the most iconic wine companies in Portugal with over 260 years. Each tour ends with a wine tasting session of your choice – from Premium Ports to Reserve and Vintage ones - paired with roasted almonds or maturated cheeses.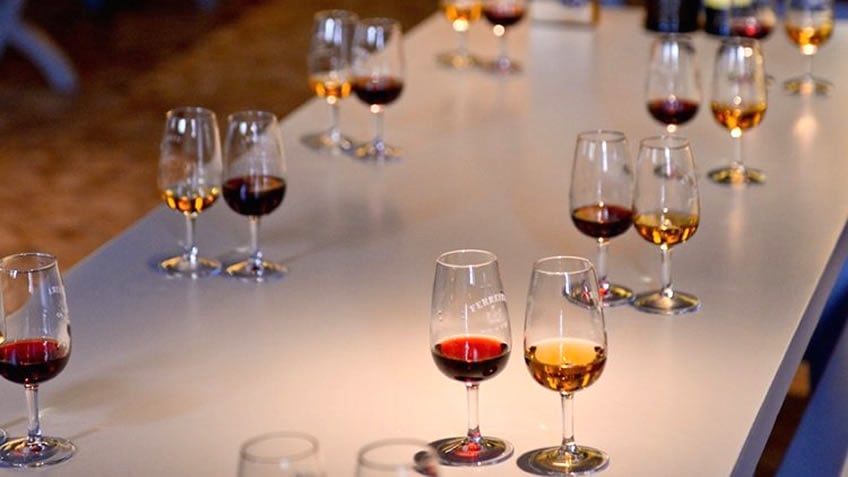 Enjoy a Traditional Portuguese Lunch (or Dinner)
The country's cuisine remains a mystery to most food lovers outside its borders. Bread, olive oil, fresh vegetables, locally-grown meat, and seafood - including the famous cod - remain the staples of many Portuguese meals. As young chefs reinvent traditional dishes, combining the finest regional produce into perfectly hearty dishes, our national regional cuisine is finally conquering its place in the foodie world.
Among the many wine cellars you'll find contemporary looking DeCastro Gaia, which is the perfect place to fill up your batteries before heading out again. Located on the third floor of Espaço Porto Cruz - where visitors can explore all things related to the production and culture of port wine - this riverfront restaurant led by talented Chef Miguel Castro e Silva matches ports and wines with petiscos rooted in traditional Portuguese flavors. Try the Brás Style Codfish or the Pork Cheek cooked in Red Wine and Cumin and have a Port Wine Cocktail on the rooftop with all-around views across the Douro to the old city.
Another great option is cozy and hip restaurant Traça, midway between the riverfront and the city's main avenue. Housed in a 17th-century building with beautiful azulejos covering the interior, it serves rich soul food inspired dishes.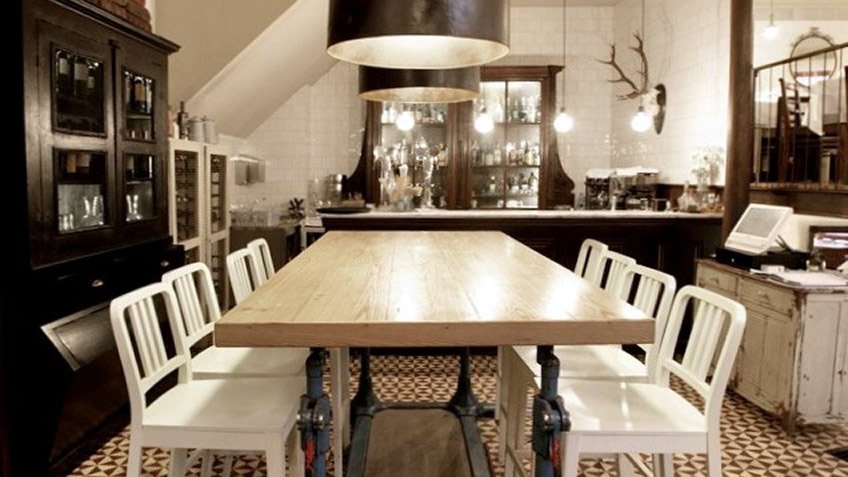 Go high-end
The country has managed to flourish anew and a new wave of up-and-coming restaurants and bars has also emerged. There are now 23 Michelin-starred establishments in the country, a yearly growing number that only strengthens Portugal's soaring culinary reputation.
There are many excellent choices for eating out in Porto. Just across the river from the city centre, The Yeatman stands out on the city's skyline. Billed as a luxury wine hotel and spa, their own restaurant lives up to the expectations surrounding a two-time Michelin starred spot, with a creative and sophisticated menu rooted in both tradition and modernity.
A short taxi ride away - in the city's seaside district of Foz - is Pedro Lemos. One of Porto's two Michelin-starred restaurants, Pedro Lemos' namesake restaurant opened in a beautiful stone house 9 years ago. The awarded chef uses first-class ingredients in a creative way, all beautifully plated and available in varying tasting menus. You can also spend a pleasant evening at one of the outside tables on the terrace.
North of Foz, perched on the seafront in Matosinhos, there's Michelin-star Casa de Chá da Boa Nova. This modernist teahouse-turned-restaurant was designed by Pritzker-winner Álvaro Siza Vieira. There's no à la carte menu, only a selection of tasting menus featuring a mix of seafood and meat, as well as a wide selection of wines and pairing options.
By the same Chef, Rui Paula's DOP is located right in the heart of the city. Tucked in a beautiful building where once stood an old monastery, this creative and sophisticated spot offers a creative menu featuring ingredients like Octopus, Veil Tenderloin and Salted Cod, smartly paired with a comprehensive 60-page wine list.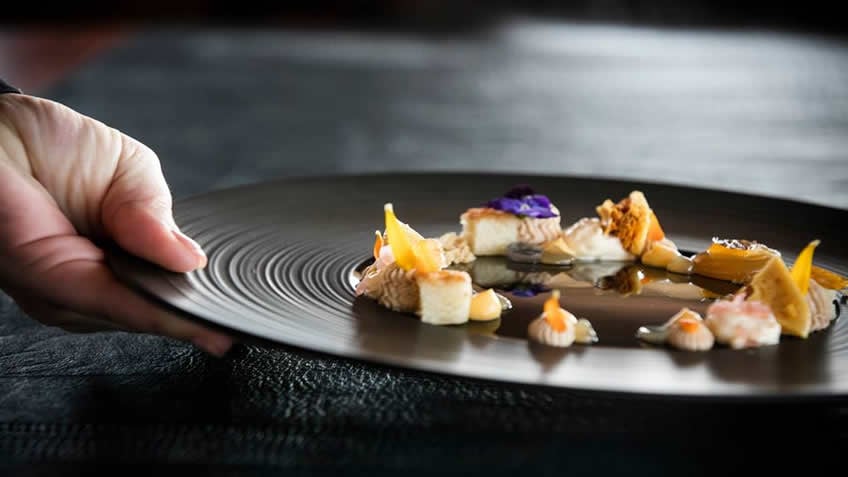 Try a Sightseeing and Food Tour
If you're having trouble deciding which places to visit, our food and wine tour in Porto is just right for you. We'll choose three wine cellars and put together an itinerary that will also include an amazing rooftop cocktail and dinner at one of the best restaurants in town.
For an extra culture boost, go with our cultural and wine tour with a river cruise which sums up everything you need to do before heading home. You'll kick-start the day at the city's beautiful downtown on a walking guided tour which will take you through its most popular sights. After lunch and a visit to a Port wine cellar, you'll close your day with a 1-hour cruise along the city banks, which allows for an entirely different perspective of the city's skyline.
If you're a wine lover in search of a delightfully wine-filled experience, our Port wine cellars tour will make it easier for you. Once you submit your booking request, we'll put together an itinerary for you with all the visits scheduled for your selected date. After that, we'll send you the starting times, as well as contact and direction details for each location, and a map which will help you get from one place to the other.
With these pre-planned tours, you'll get the best of both worlds as everything is taken care of for you, and you'll get to try some great wine, while still enjoying the freedom of traveling unguided.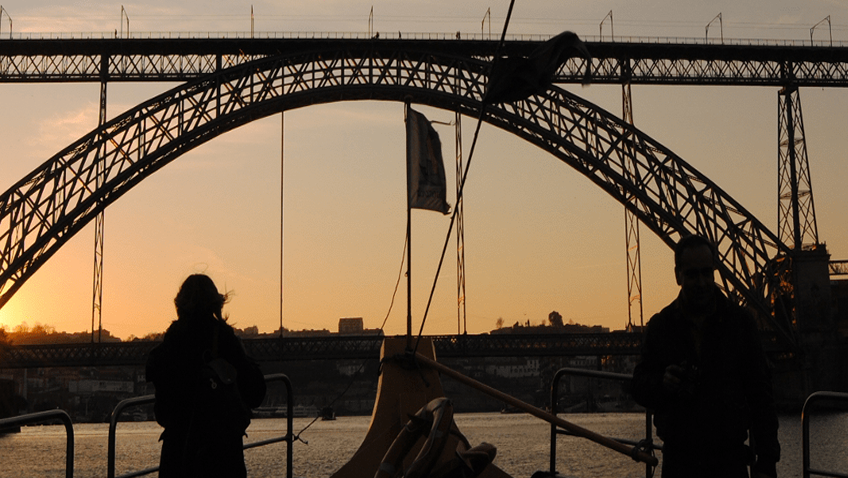 Tailor-make your perfect holiday
Tailor-made trips are building up a head of steam and are only limited by your imagination. All of our options can be customized to your taste and needs - from duration to the hotels, restaurants, and wineries included in the tour - which can be altered to fit your expectations.
Our luxury Porto Tour has been designed for travelers wanting to experience the best hotels, restaurants, and cultural getaways the city has to offer. A private driver allows you the opportunity to delve deeper into the local culture, traditions, and history, while comfortably moving around - especially in such a hilly city.
If you're in the area for more than a couple of days, don't miss out on the chance to head further inland to the Douro Valley. Worldly recognized for its wines and beautiful scenery, the journey upriver is one of the most scenic routes in the world with the city's colorful townhouses giving way to rows of terraced vineyards as you reach the heart of the Douro Valley.
If you're looking to combine both city and country, our Porto and Douro Luxury Tour will give you just the right amount of both. Your private driver will be with you for the entire time of your stay, ensuring peace of mind and comfort, while you have the chance to experience the best hotels, restaurants, and cultural getaways the city has to offer.
Even if you don't have too much time to spend, you can still combine both destinations with our 3-day Tour in Porto and Douro for a glimpse into one of the world's most famous wine regions.
If you're looking for something different, we'd be happy to tailor-make you a trip from scratch. Tell us your plan and we'll do the rest!