After coming across a fantastic article written by Wine Enthusiast's European Editor, Roger Voss, we could not wait to share it here with all the Wine Lovers and Travelers that follow our Blog!
We were thrilled to see Alentejo distinguished as one of 10 Best Wine Travel Destinations for 2016, but, most of all, we were particularly proud to verify that the quality and commitment to excellence of our business partners is starting to be more and more recognized!
It really is rewarding to evidence the unique spaces, wine producing estates, hotels and restaurants where we take our clients to enjoy the best wine experience of their lives in Portugal, deserving this kind of distinction!

Places like M'AR De AR Aqueduto, Convento do Espinheiro , Herdade da Malhadinha Nova, Herdade dos Grous , Restaurante Herdade do Esporão, Cartuxa (a soon to be partner) and João Portugal Ramos are to be congratulated!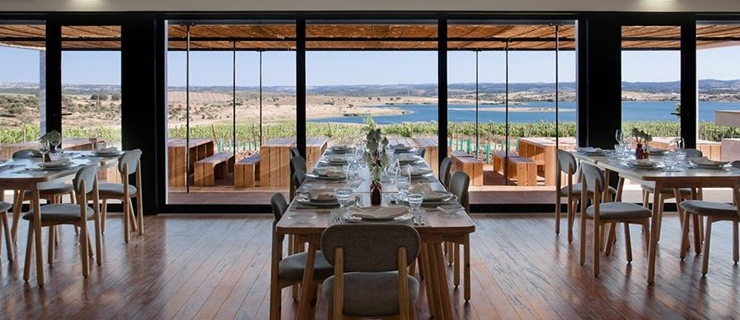 "The spacious Restaurante Herdade do Esporão provides a true winery restaurant experience boasting a terrace and the chance to taste high scoring wines from its 4000 – acre estate". "M'AR De AR Aqueduto, which boasts minimalist décor and pretty courtyard. The luxurious Convento do Espinheiro is housed in a beautifully renovated 15th century convent and offers tours of the ornate chapel and cloisters. Herdade da Malhadinha Nova offers B&B-style accommodations in the heart of a winery and vineyard including activities like horseback riding and art exhibitions. Cartuxa winery and monestry (…) and João Portugal Ramos, also makes enjoyable and affordable wines. Plan ahead for a tour, lunch and visit to the shop." And last but not least, Herdade dos Grous winery is recommended "particularly (for) its black pig dishes and organic vegetables."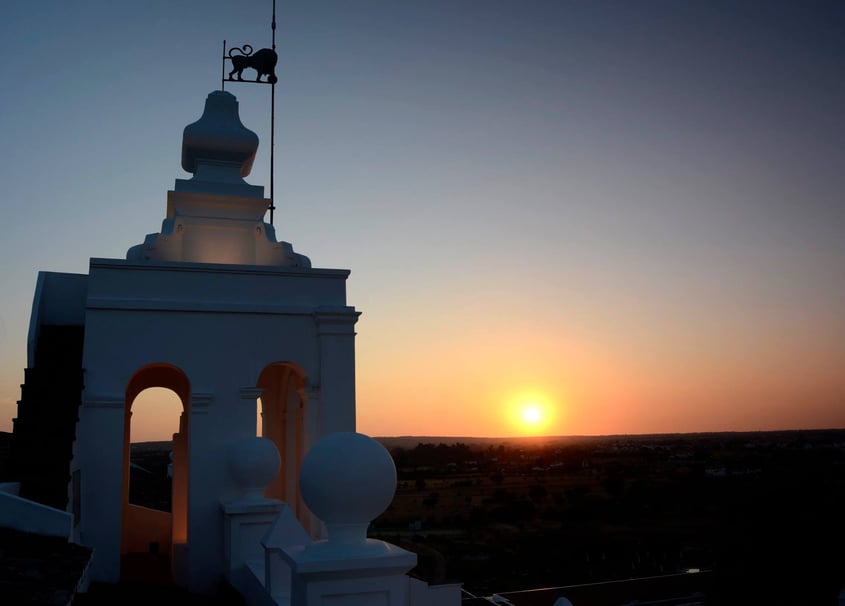 Although Alentejo has strikingly beautiful beaches, one of its most coveted natural jewels is the Lake Alqueva, which provides a magnificent sight by day, but it's even more overwhelmingly outstanding at night when it seems to reflect all the stars in the galaxy! Due to the minimum pollution, Alentejo is one of the dark sky regions of Europe, and Lake Alqueva has the perfect atmospheric conditions to have a record number of observing nights, for those who love a starry sky when enjoying a highly rated wine from Alentejo!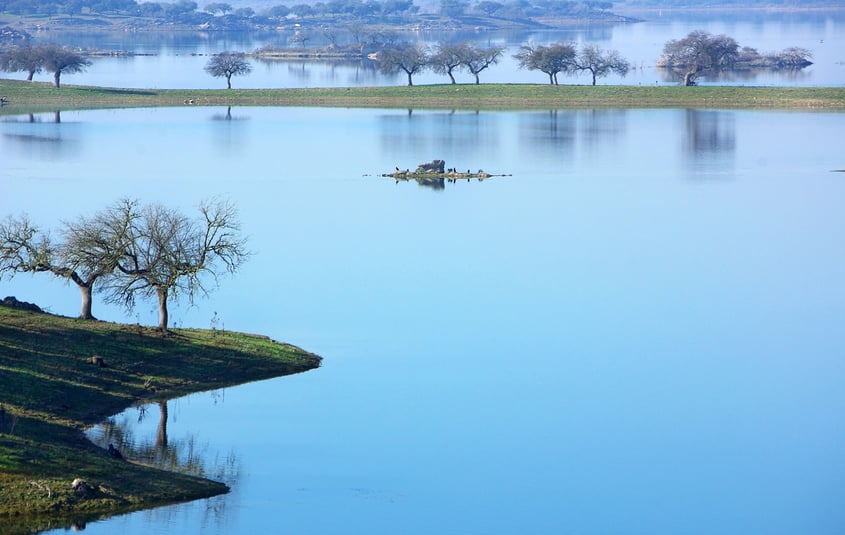 You see, Alentejo in Portuguese sort of means beyond Tejo, and for less insightful tourists that think they know all about Portugal because they know Porto, Lisbon and Algarve, there are a lot of undiscovered amazing treasures Beyond Tejo!
So what are you waiting for? Come enjoy Alentejo's authentic rustic charm and its easygoing way of life, the region where the only thing people take very seriously is to enjoy the good things in life!
See also our Travel Tip article about the Top Places in Alentejo for Wine and Food Tasting