We get so many requests for short-duration cruises in the Douro River that we decided it was about time we shared an option with you. You can now experience the valley from a whole different perspective.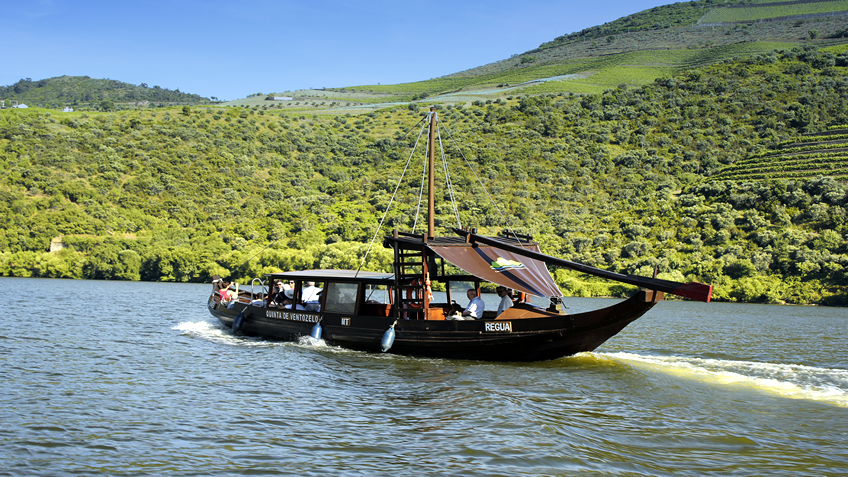 Departing from Pinhão - right from the village's central pier - these short-duration cruises run daily, several times a day, and are a great way to spend some time on the water during your visit to the Douro Valley.
They have a 2-hour option which will take you to the Tua River mouth, one of Douro's tributary rivers. This is one of the most beautiful stretches and offers incredible views of the surrounding mountains covered in grape vines and spotted here and there by white-washed manors. You'll travel further upstream and you'll have more time to enjoy the surrounding views. This option departs everyday at 10:30 AM and 02:30 PM only.
What really makes both experiences unique is the fact that they take place aboard Rabelo Boats. These traditional wooden vessels - born in the Douro Region - were used in the transport of wine barrels. Port wine specifically has been produced in the Douro Valley for centuries, and then taken downriver to the city of Porto to be stored before shipping. Rabelo Boats were then the only means of transportation for this purpose, until the construction of the railway line in the late nineteenth century.
With an approximate length of 19 to 23 meters (62 to 75 feet), they could carry up to 100 barrels of wine. The last commercial trip of a rabelo boat took place in 1964 and they are now mostly used for cultural and tourist purposes.
They all have a covered area, which means that they're still comfortable even during the colder months. No matter what time of the year you visit, a cruise is the perfect sightseeing tour and you'll enjoy being out on the water instead of inside a car.
These boats can also be booked for private trips, entirely customized to your preferences. If you'd like to extend the tour to include a visit to a winery or even a full-day program, please shoot us an email and we'll get back to you with details and costs.
If you're planning a few days stay in the area, take a look at our 3-day tour. Based in Pinhão, it includes a river cruise, as well as accommodation at a riverside winery, and some visits to nearby estates. It is mostly done on foot and great option for those depending on public transport only.
We can also provide private transportation, which will allow you to visit other wineries located further afar and roam the region more freely. Take a look at out 3-day tour or 5-day tour with a river cruise to get an idea of what to expect - logistically and budget wise.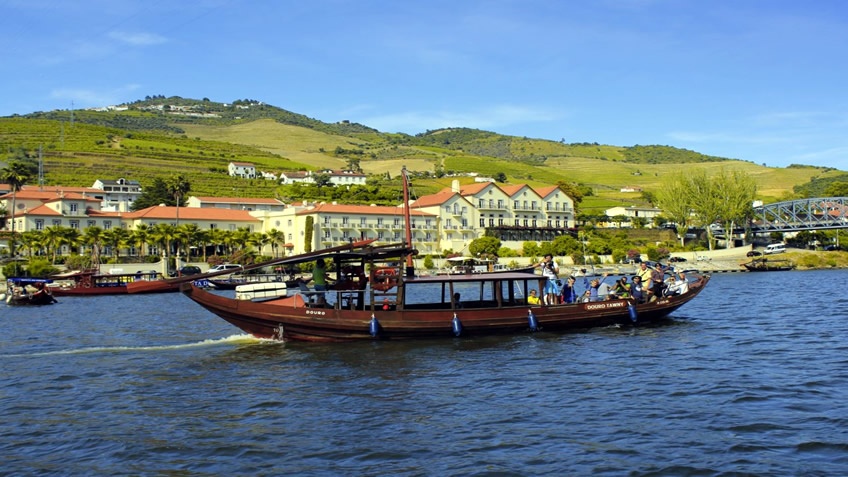 No one knows better than you what you want. But our staff has the experience and knowledge to show what is available and what is possible.
By booking with us, you'll work with one dedicated consultant, who will not only take the time to listen to your requests, but also discuss different options with you. All of this coupled with a knowledge of the country means you'll get the best out of the time you have to spend on your next tour in Portugal.