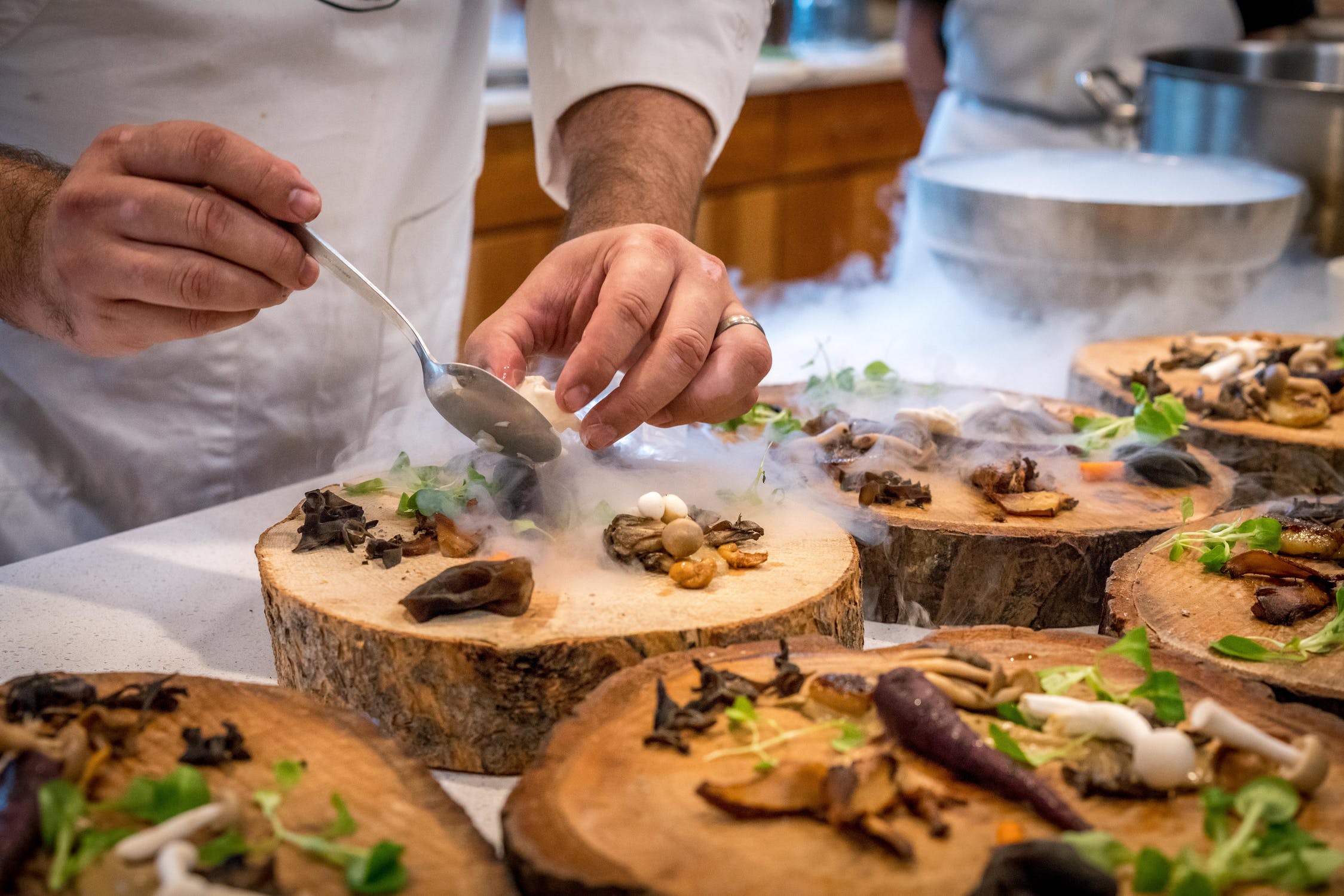 The 5th The Best Chef Awards powered by Perlage will take place on September 13, 14, and 15th 2021. The three-day-long culinary celebration will include fantastic activities in which will end with a grand awards gala, as they continue to honor the many talented chefs that create the best food experiences around the world.
The 100 annual candidates are from 35 different countries and they are selected by The Best Chef's group of independent partners composed of professionals working within the gastronomic world. Between the 100 nominated candidates, there are three very well know Portuguese Chefs. They are Rui Paula - Casa de Chá da Boa Nova Restaurant, Henrique Sá Pessoa - Alma Restaurant, and Ricardo Costa - Yeatman Restaurant.
The main goal of this event is to promote gastronomy and talent, as well, the possibility of shared knowledge between its peers. But let's find out more about the nominated Portuguese Chefs.
Rui Paula
Considered an essential reference in modern cuisine and awarded with two Michelin stars, Chef Rui Paula's dishes reveal the memory of his origins, preserving flavors, textures, aromas, and colors in surprising recreations full of originality.


Born in Porto, simplicity and a sense of humor are traits that mark his personality. It was his roots that gave him a taste for cooking, and the women in his family - mother and grandmother - that have also inspired the foundations that would transform him into the professional he is today: passionate, original, and surprising.
His inspiration comes from the memory of generations, of aromas and flavors which he recreates with each new combination, in order to achieve emotions that result in an 'ethnic-emotional' cuisine. The renowned Chef Rui Paula is also known for its rigorous choice of products - always fresh and of high quality - in which they are used in such a way that his creations follow the most modern and avant-garde trends, combined with creative and original techniques, without ever losing their genuine flavor.


The Chef has three restaurants, positioned in distinct environments, that offer diversified gastronomic experiences. DOC, in the heart of the Douro Valley, celebrates flavors in a unique landscape. The DOP, in the historic center of Porto, invokes gastronomic memories of colors and textures. And Casa de Chá da Boa Nova, in Leça da Palmeira, classified as a National Monument and awarded a Michelin Star, in which you will feel the intimacy with the ocean that will awaken your senses.

If you wish to experience the restaurants of Chef Rui Paula's we suggest the following tours: 5-Days Premium Tour in Douro, 3-Day Premium Tour in Porto. You can also have a wonderful private cooking workshop with Rui Paula, if you wish to know more, click here.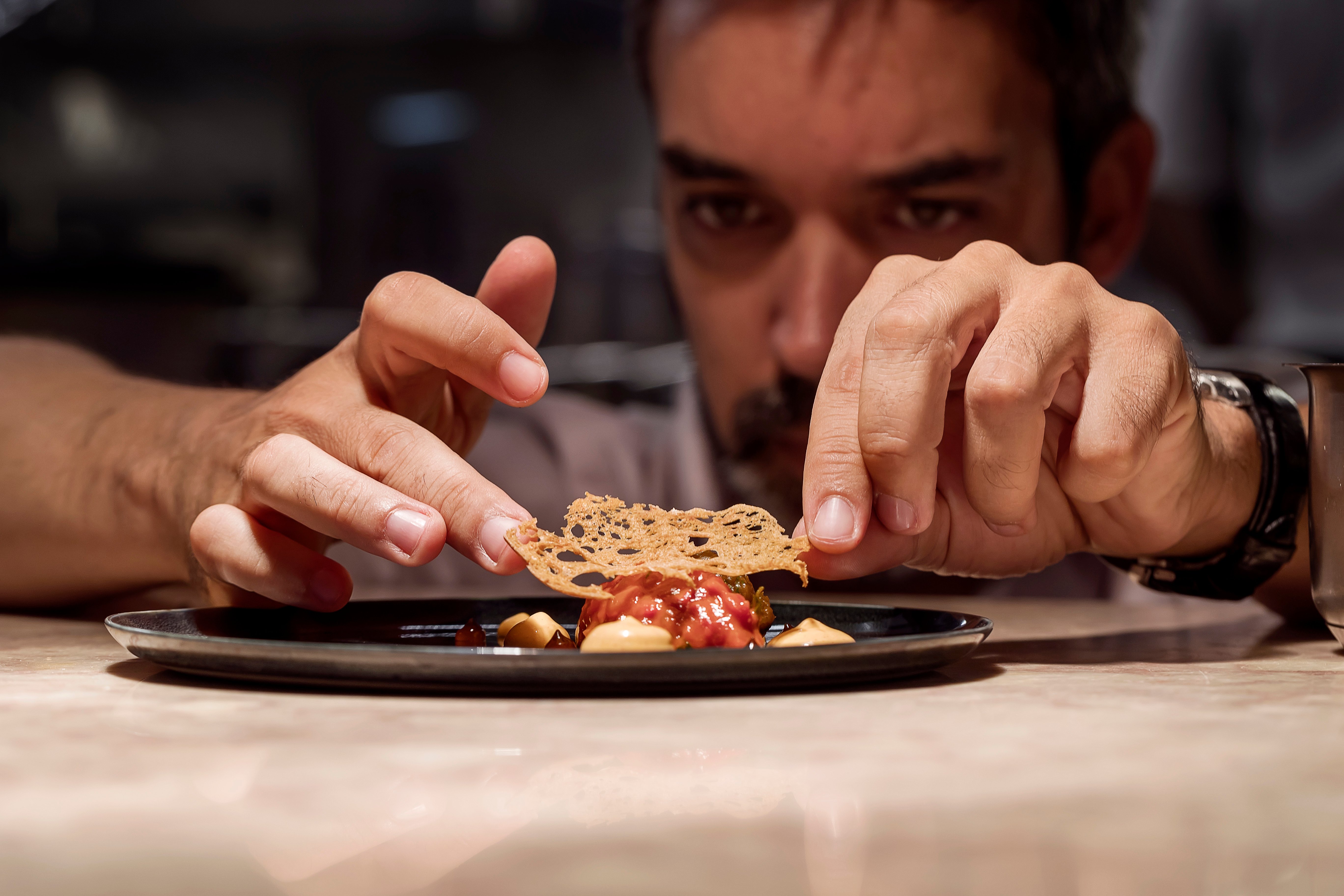 Henrique Sá Pessoa
Chef Henrique Sá Pessoa continues to be one of the faces most recognized by the general public in Portugal, thanks to his TV programs, without ever losing touch with the reality of restaurants. Born in Oeiras, Lisbon, much of the culinary training of the Chef began abroad, after all, once he realized what his calling was he also realized he had to travel. He studied at the Pennsylvania Institute of Culinary Arts, in the United States, and at the Institut Cordon Bleu.
After concluding his studies he stayed at the Park Lane Hotel in London and the Sheraton on the Park in Sydney, Australia, where he lived for two years. When he finally returns to Portugal he already comes with a lot of experience and know-how, but still, he decides to stay in the hotel business for a few years.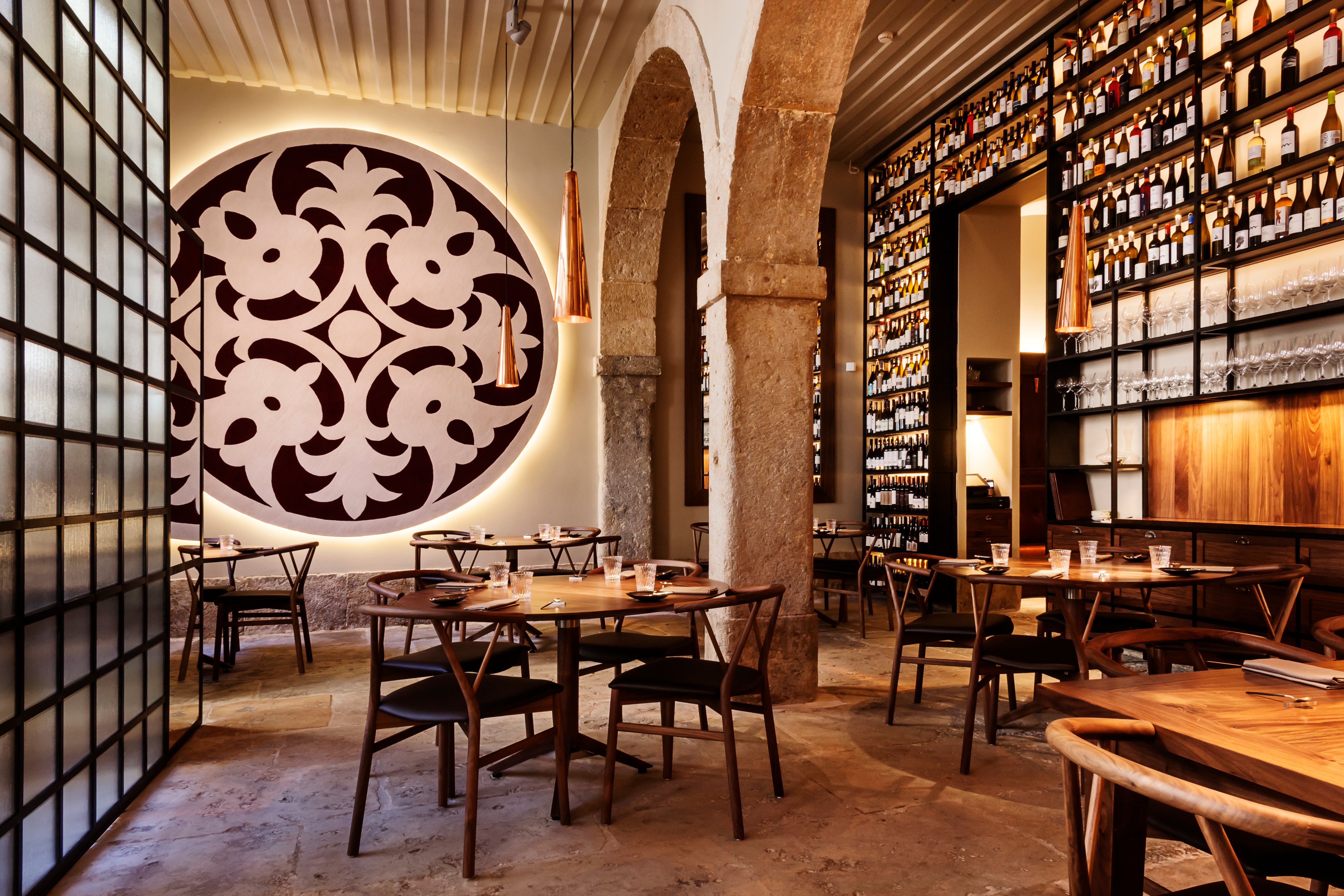 He started at the Lapa Palace, and after has taken the Bairro Alto Hotel - where he had run the Flores restaurant - and then to the Sheraton, taking over the famous Panorama. But in 2009, came a big big change, that's when he decided to leave the world of hotels, leaving his comfort zone and open his first restaurant in his own name. Alma, in Santos, located in the heart of Chiado was an instant success, and already has been awarded two Michelin stars. In Alma's restaurant, you will find a menu that is inspired by traditional flavors and more refined. The unique menu is a sea of surprises, that can also be enjoyed a la carte, for those who prefer to take the reins of the meal and design their own menu.
If you wish to experience the menu of this fantastic restaurant, click here.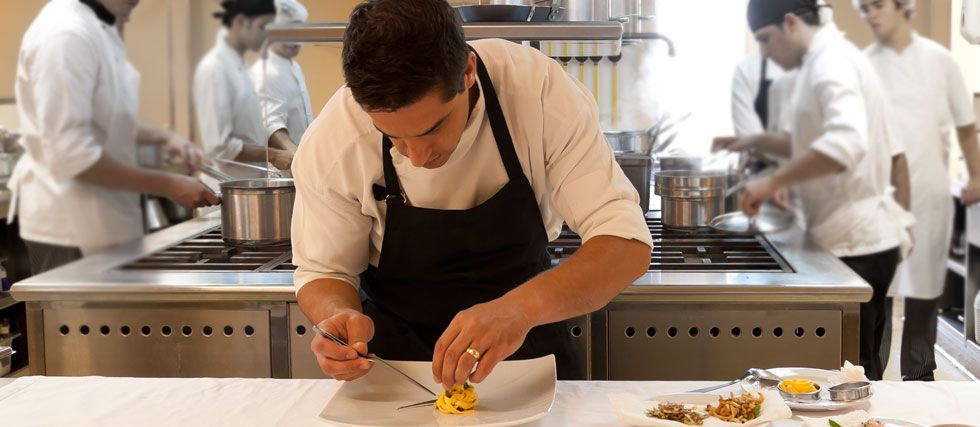 Ricardo Costa
Chef Ricardo Costa was born in Aveiro and has been Executive Chef since The Yeatman opened in 2010, and it was under his leadership that the restaurant achieved the prestigious first Michelin star a year later and the second Michelin Star in 2017. Chef Ricardo is a passionate believer in Portuguese gastronomy, and that is why he shares The Yeatman's philosophy: to showcase the best of Portugal, local produce, traditional recipes, with a contemporary gastronomic approach and innovative techniques.


He graduated from Coimbra's Escola de Hotelaria e Turismo and has vast experience in hotels and restaurants in mainland Portugal, Madeira, Spain, and England. Some of his experiences consist of being Chef de partie at the restaurant "El Girasol" with Chef Joachim Koerper, and later, he was Deputy Chef at the Sheraton Porto Hotel & Spa with Executive Chef Jerónimo Ferreira. In addition, he was also Chef of Cuisine at "The Portal" Restaurant in London for two years, and in 2007, he took on the role of Executive Chef at Restaurant Largo do Paço, in the Casa da Calçada hotel in Amarante, having won a Michelin Star in 2009 and 2010.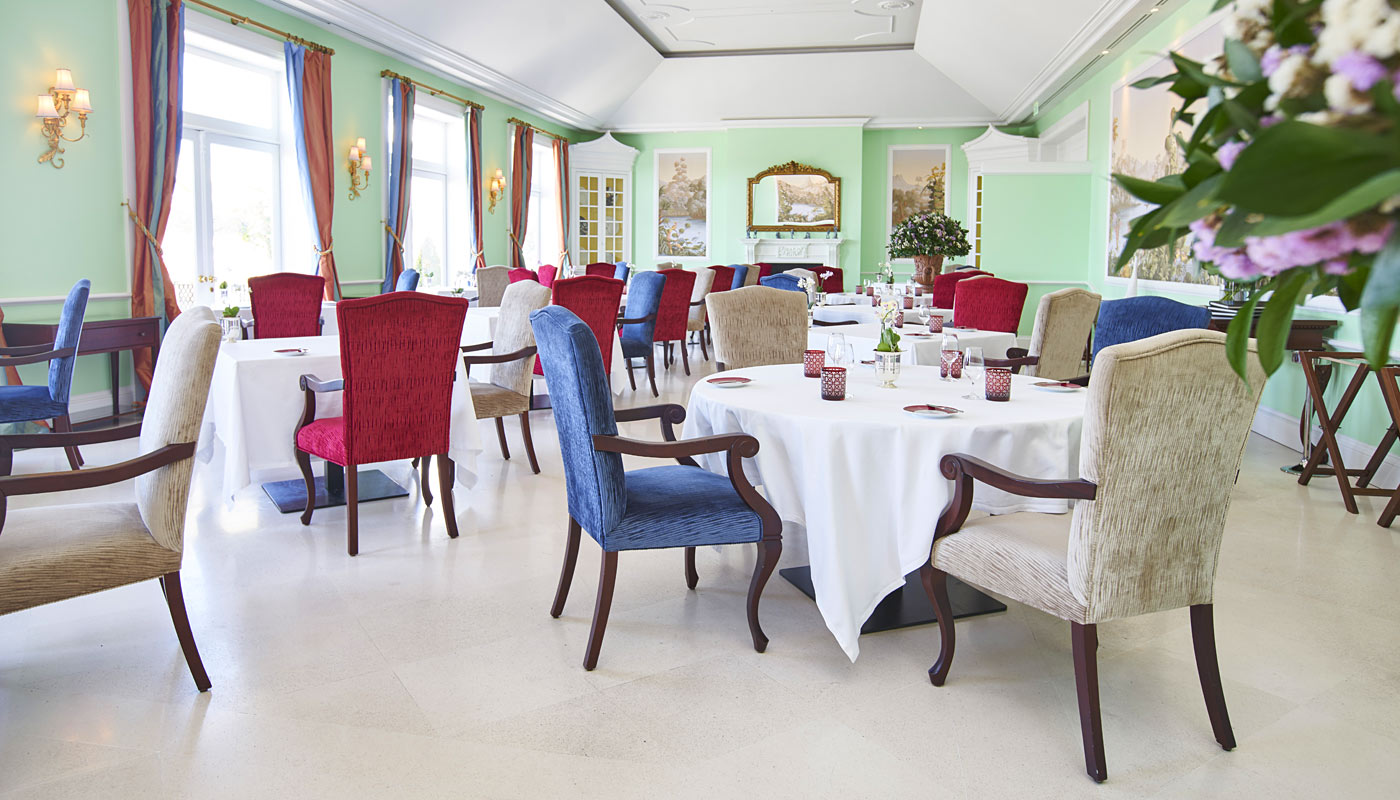 Besides being responsible for the gastronomy of the hotel and the gastronomic restaurant, under his leadership, The Yeatman's restaurant has also been recognized with several distinctions like Boa Cama Boa Mesa, Golden Fork - 2011, 2013, 2014, 2015; and Boa Cama Boa Mesa Platinum Fork - 2012 and Condé Nast Johansens, Best Dining Experience Europe & Mediterranean - 2015.
Why book now your 2021 tour? Because by booking all your tours with us you will have flexibility in the future, plus all the COVID-19 Health & Safety Guidelines. Through these unique times, we are available to plan, reschedule, and move your trip around your needs, as always. If your new dates may no longer work with your initial travel plan, a dedicated consultant will be available to tailor and reschedule your time in Portugal according to your needs and preferences, and to assure you that you will have the best and most memorable experiences.