Lisbon is the selected destination of many travelers for their New Year's Eve Celebration, a city recognized worldwide as one of the best European destinations with awards and nominations such as Europe's Leading City Break Destination or Europe's Leading Destination.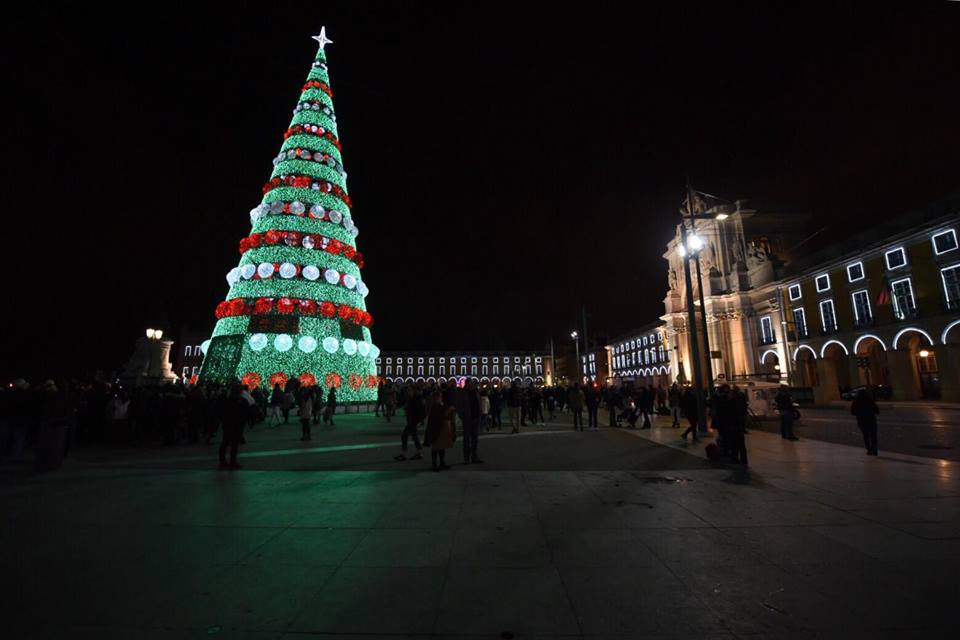 All rights Câmara Municipal de Lisboa Source: Câmara Municipal de Lisboa Facebook Page
In fact, the city offers a great variety of activities for all tastes, from beautiful and culturally rich monuments and sites, to great shopping opportunities, beautiful beaches nearby, small and picturesque villages just a few minutes away, and some of the best restaurants and wine bars in Portugal. So whether you are actually in Lisbon or relaxing nearby in Alentejo, this is a great time to visit Portugal's main city and engage in the city's Christmas activities.
If you're in Lisbon for the New Year's Eve, check what you can do during your time in the city.
Watch the Christmas Lights and Free Concerts in the City Center
There's something magical about Lisbon getting its annual festive decor. Lights get switched on the first days of December and an array of Christmas-inspired decors will soon be bursting into color all over town filling the city with that amazing cozy vibe.
Riverside Praça do Comércio - where New Year's Eve festivities take place - will host once again the giant 98-feet Christmas tree which is already a staple of the season, and all over the city you'll find handicraft markets and ice rinks. From the beginning of December all the way to January the city will have a busy events' calendar featuring concerts and performances, most of them entirely free.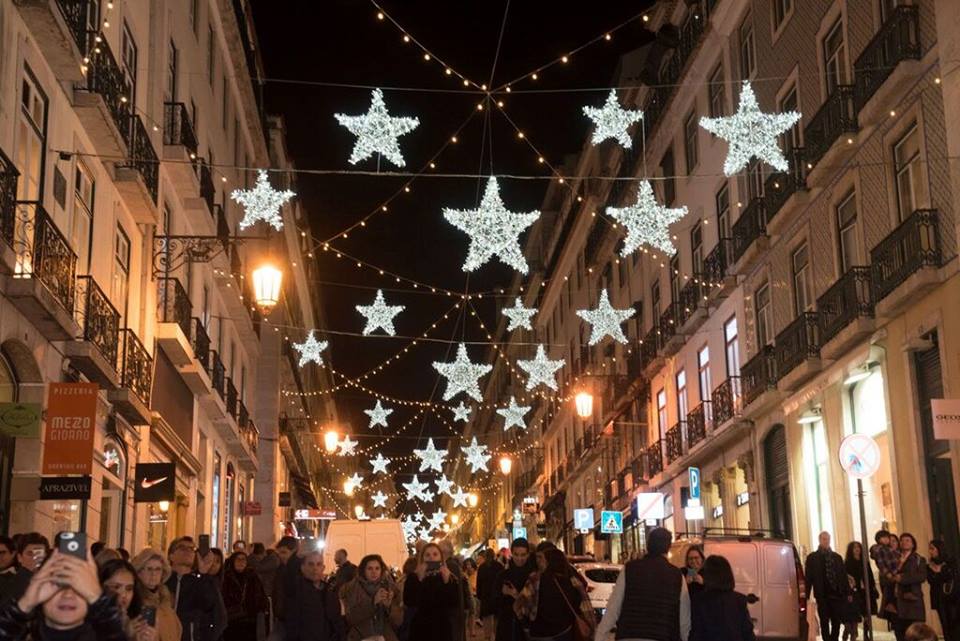 All rights Câmara Municipal de Lisboa Source: Câmara Municipal de Lisboa Facebook Page
Taste the best wines in Lisbon's Wine Estates
Portugal is famous for its wines but most of the people who visit Lisbon think that they can only taste the true Portuguese wine in Porto and its Port wine cellars. In fact, near Lisbon you can find some of the most famous wine estates and producers in Portugal where you will be able to taste some of the most awarded Portuguese wines. If you're looking for a winery tour near Lisbon, there are several options available.
If you're not sure which one to choose, our full-day tour through Lisbon's wine producing estates will take you through a number of wineries, offering you the chance to sample great wine, paired with locally-grown traditional products. You will also have the opportunity to have lunch at one of the wineries - with a breathtaking view over the vineyards - as well as visit the largest Oriental Garden in Europe and the picturesque village of Óbidos.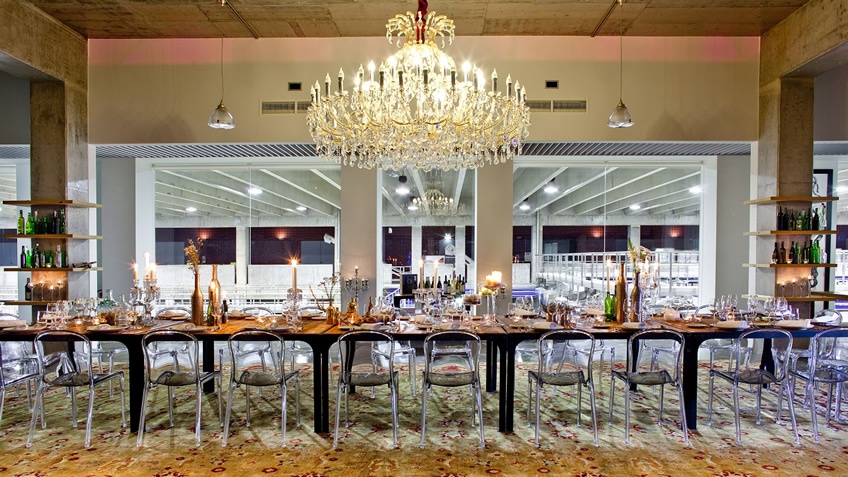 Wine Bars and Tasting Rooms in Lisbon
If you wish to stay in Lisbon, there are two great places for tasting the most famous Portuguese wines.
The Lisbon Wines of Portugal Tasting Room, commonly known as the Ogival Room of Lisbon, is located in the west wing of Praça do Comércio, also known as the Terreiro do Paço. This is one of the most emblematic European squares. For two centuries - from 1511 to 1755 - this was home to the Portuguese Royal Palace. Nowadays, the elegant buildings surrounding Terreiro do Paço have a new dynamic, promoting wine events, workshops, and launches of new wines or brands.
There are several wine experiences available that offer you the chance to taste some of the best wines in Portugal and you can even choose your favorite combo.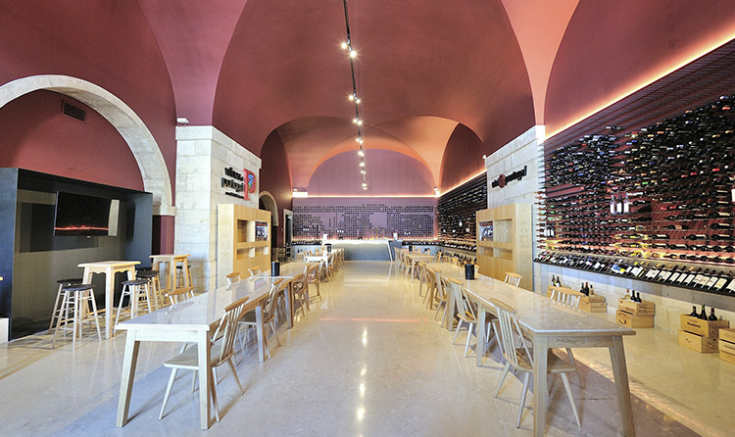 All rights visitlisboa.com
For a more young and lively environment, visit By the Wine - the best wine bar in Lisbon - by famous wine producer José Maria da Fonseca. At By the Wine you can sit for a drink and engage with the locals, while tasting some wines as well as regional products such as smoked meat, cheese and olive oil, and snacks such as ceviche or quesadillas. It is the perfect spot for a late lunch or a dinner with a glass of wine.
You can do all of the above with our half-a-day Culture and Wine Tour in Lisbon which will take you on a guided walking itinerary through the historic centre, followed by a wine tasting - which will give you the opportunity to sample a wide range of wines from different Portuguese regions - and a light lunch at one of the most popular wine bars in the city - which bottle-covered sealing is nothing short of Instagrammable.
We hope you enjoy our suggestions and have a great time during your holidays in Lisbon. If you're looking for professional guidance on what to see and do in Lisbon during the holiday season, feel free to contact us, and we will be more than happy to provide you with some great alternatives.