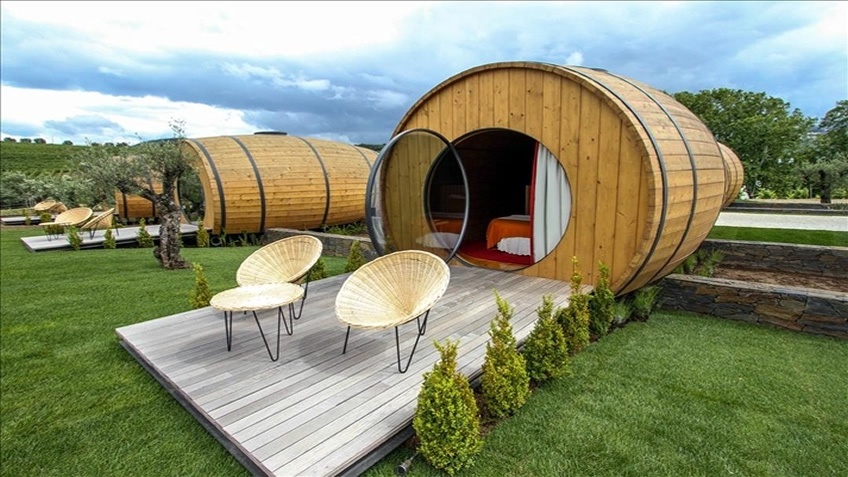 Quinta da Pacheca is a famed estate, that has incredible accommodation options. One of its offers is the incredible opportunity to sleep in an incredible and unique giant wine barrel in the heart of Douro Valley. Ever since its launch that it has been the top choice to spend the night for all the wine lovers, so be sure to add this to your bucket list and experience it. Just a friendly reminder: book it well in advance!

Located near Port wine town and cruise center of Peso da Régua, Quinta da Pacheca is nearly three hundred years old, standing as one of the first properties to bottle wine under their label. Entirely restored and concerning its traditional architecture and features, it also blends modern design with historical ambiance.

In this fantastic estates is possible to have a winery tour, enjoy a wine tasting session paired with cheese and jam, have a marvelous picnic in the vineyards, a wine course or - best yet - a cooking class where you'll learn traditional techniques while preparing your very own and delicious meal.

This is the perfect and most amazing accommodation option for all the wine lovers out there, so let's unveil all of its wonders.
The Accomadation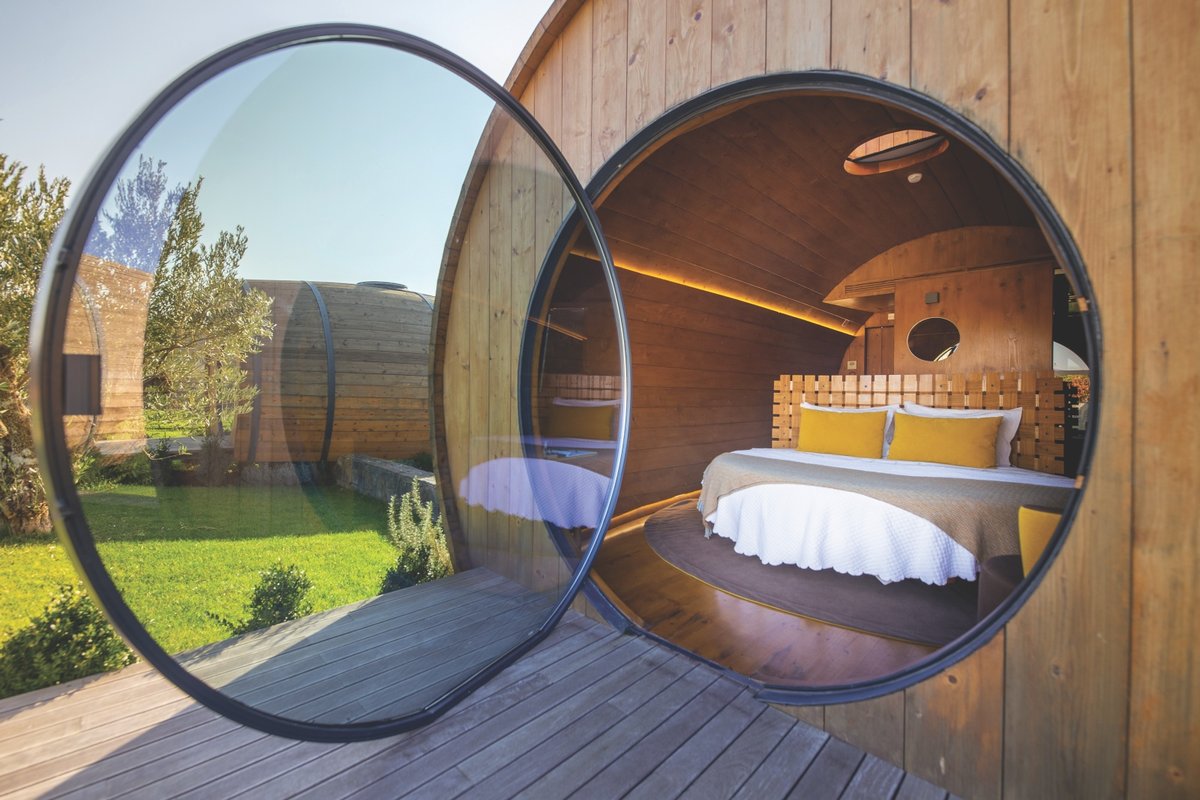 Besides this incredible sleep option, Pacheca also offers accommodation in their stunning 18th-century manor, which was entirely restored while respecting the traditional architecture and features, combining modern design with historical ambiance.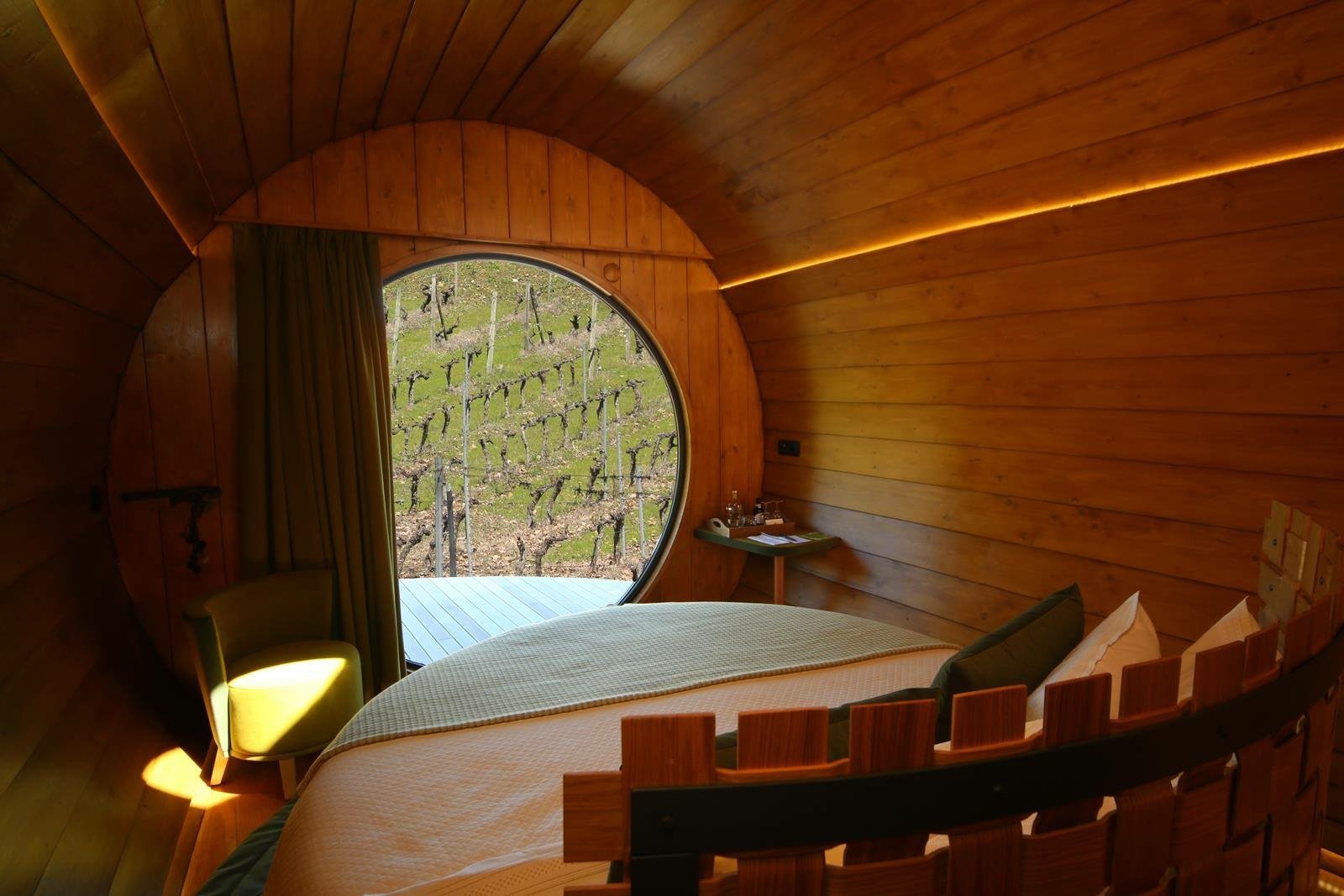 The giant wine barrel offers all the comforts granted by modern-day standards. Each of these wine barrels - there are only 10 of them, are an exquisite way to experience beautiful Douro Valley. Each one has dimensions of about 270 square feet (25 square meters) in size and comes with a cozy double bed, a fully equipped bathroom, and air conditioning. So, all the modern comforts you may need to recharge batteries on your Douro Valley wine tour adventure are at your disposal.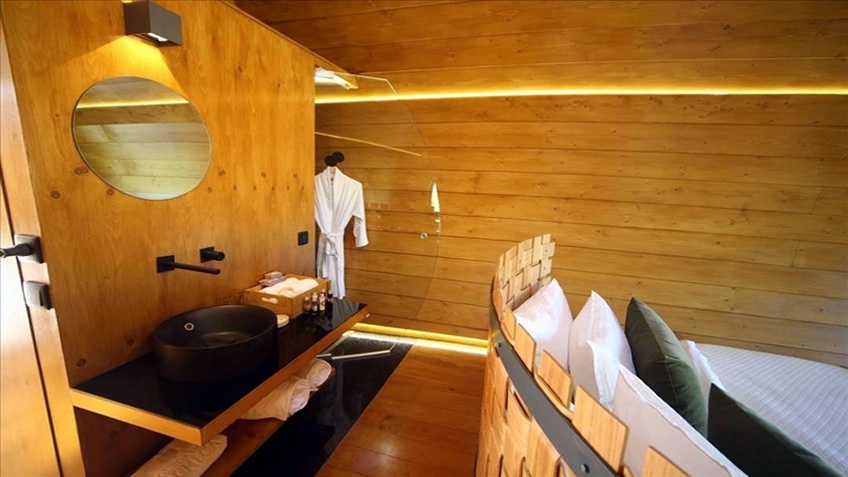 On the outside, there's a deck from where you can enjoy a rolling as-far-as-the-eye-can-see-view of this magical valley.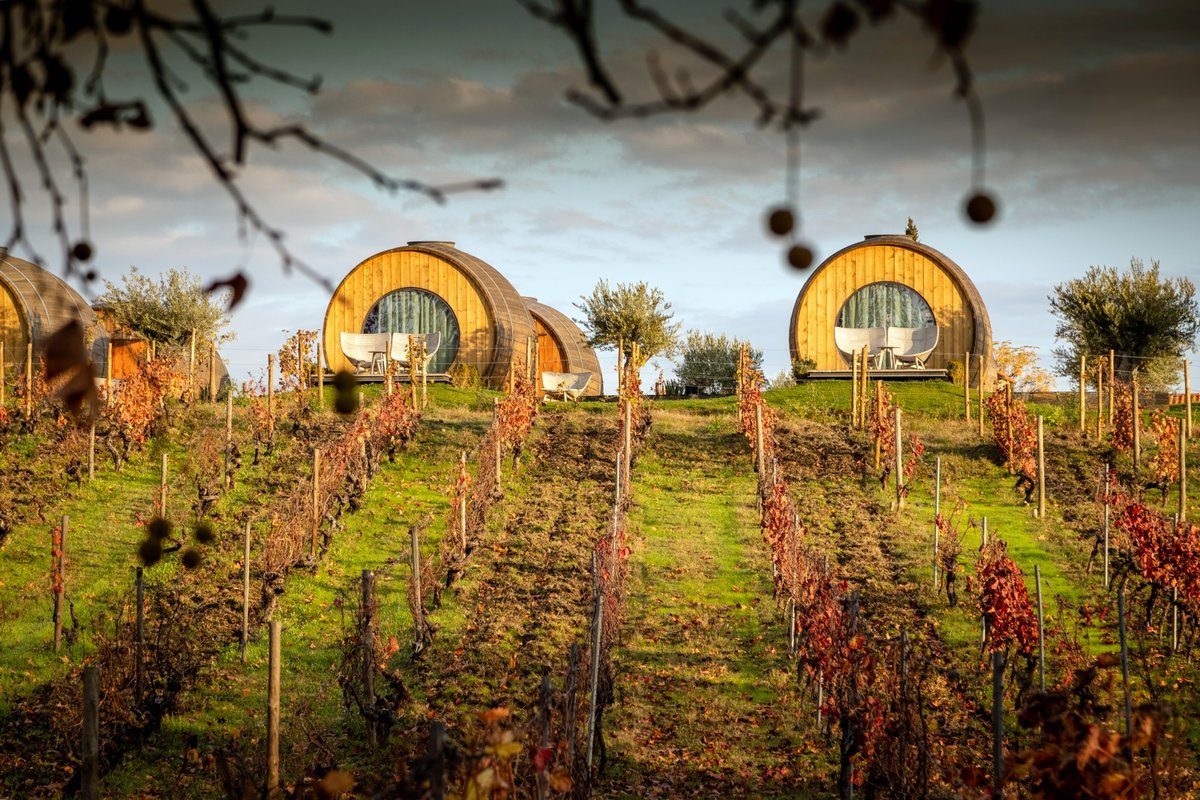 In addition to the round glass door, there's also a skylight through which you can enjoy the star-filled nights, all the more visible away from the city lights.
The Restaurant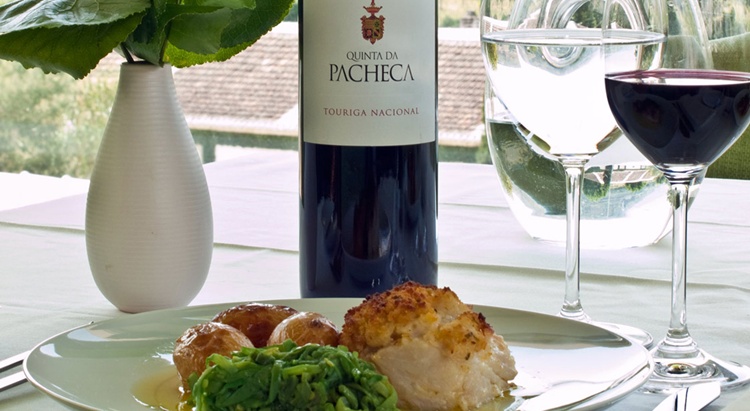 The restaurant is spacious and elegant, with floor-to-ceiling glass windows with views onto the Douro River and the surrounding vineyards. The space serves regional cuisine, varied and tempting menu that respects the concept of traditional Portuguese cuisine, and uses the typical products of Douro that the fantastic Chef Carlos Pires works with exceptional inspiration. All the fantastic dishes are naturally paired with the delicious Quinta da Pacheca wines.
Why book now your 2020 or 2021 tour? Because by booking all your tours with us you will have flexibility in the future, plus an acquired "Clean and Safe" seal. Through these unique times, we are available to plan, reschedule, and move your trip around your needs, as always. If your new dates may no longer work with your initial travel plan, a dedicated consultant will be available to tailor and reschedule your time in Portugal according to your needs and preferences, and to assure you that you will have the best and most memorable experiences.