You're reaching that very last minute stage of the deadline to book your summer vacation. But if you do not know which destination to choose, we cannot recommend a trip to Lisbon enough! Here's our tips and tricks for a one-day luxury tour in the Portuguese capital.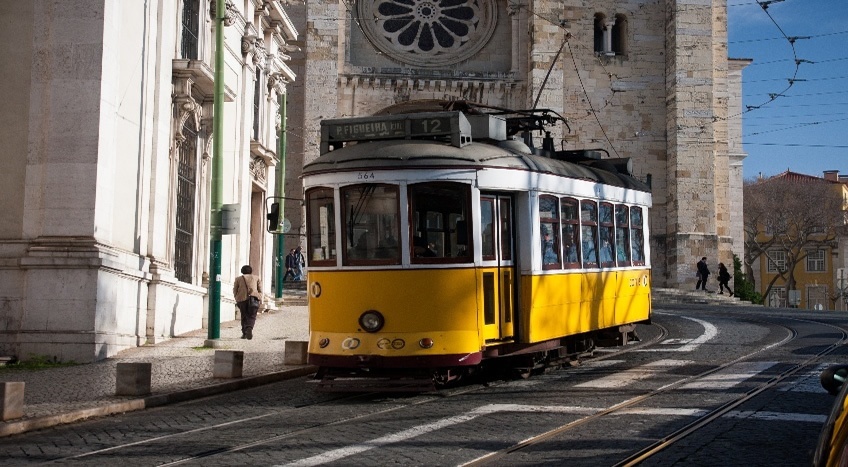 These sandals are made for walking
One of the sunniest and liveliest capital cities in Europe, the Portuguese capital has become unexpectedly fashionable as travelers from all around the world set foot upon this historical yet cosmopolitan city. And, there is no better way to know it than using your two legs.
Join an exclusive - entirely private - guided walking tour of the city and wander up the cobblestoned streets of Lisbon's oldest neighborhoods. Towering above everything, the hilltop Castelo de São Jorge is one of the city's main tourist sights, alongside a selection of medieval archaeological finds. But the standout attraction is definitely the view from this outstanding lookout point. From there, you'll head down the hill to the Cathedral before wandering into the riverside Praça do Comércio, through the pedestrianized streets lined by tile-covered houses and under the triumphal Arco da Rua Augusta.
By then you'll probably be in need of some rest and refreshment. Stop by at Wines of Portugal Tasting Room for a comprehensive tasting of Portuguese wines and choose from a selection of reds, whites or a mix of locally produced wines.
Lunch will be at nearby downtown's joint By the Wine, which doubles as a wine bar and restaurant featuring cheese and charcuterie platters, tapas, and other international favorites like ceviche, and grilled entrecote. New and upscale, the bar really is beautifully designed, with bottles on the walls and arched ceiling.
If you don't have much time to spare, you can still do all of the above with our half-day Culture and Wine Tour in Lisbon which will take you on a guided walking itinerary through the historic centre, followed by a wine tasting - which will give you the opportunity to sample a wide range of wines from different Portuguese regions - and a light lunch at one of the most popular wine bars in the city - which bottle-covered sealing is nothing short of Instagramable.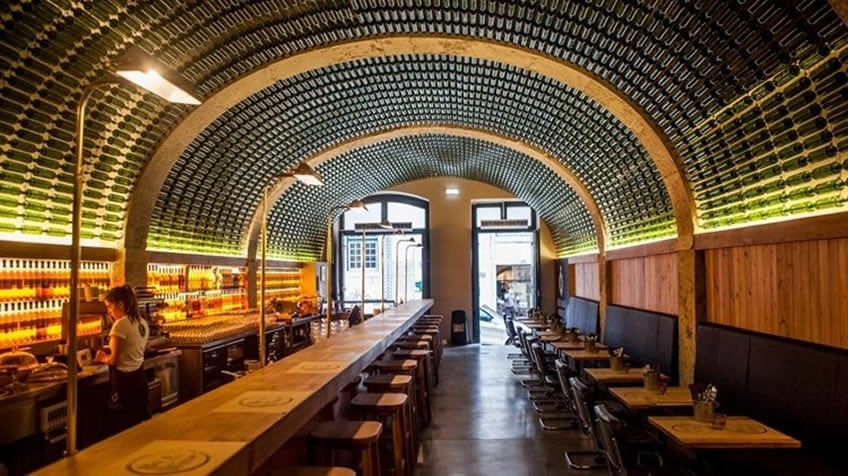 Venture into the Age of Discoveries
If you're up to an afternoon of continued exploration, we can add a visit to the westernmost part of the city - the Belém area. The Portuguese capital is at the centre of what once was a vast maritime empire. Belém captures the pioneering spirit of the Age of Discovery to the core. The intensive overseas exploration in the 15th and 16th centuries left major historic landmarks in this area with its grand nautical monuments and museums.
Everyone knows that summer days are hot in Lisbon - and distances between locations are not always easily done on foot. In order to make it easier and more pleasant for you, we can not only add a private tourist guide service to the tour - there's nothing worse than walking around and not knowing what you're looking at - but private transportation as well, which will take you back and forth from central Lisbon.
Belém's undisputed attraction is the Unesco-listed Mosteiro dos Jerónimos. With a jaw-dropping stonework, it's a supreme example of the uniquely Portuguese late-Gothic architecture known as Manueline. Poking out the side of the river bank, there's yet another Unesco World Heritage Site. Built over 500 years ago, Torre de Belém was part of the river's defense system and once a charming gateway to Lisbon, with its circular corner towers and domed turrets. The view from the top is well worth the climb up the narrow staircase.
The area's historical attractions are complemented by the modern and contemporary art showcased by The Berardo Collection, which comprises more than 900 works, and Lisbon's latest addition MAAT - Museum of Art, Architecture and Technology.
We'll also make sure that you don't live town without trying the famous Pastéis de Belém - which are mandatory when visiting Lisbon. The traditional patisserie has been making this crisp pastry tarts filled with custard cream since 1837. Dusted with cinnamon or served as it is, they are reputed to be the world's best.
Dinner will be at Joachim Koerper's Eleven. The German-born chef has been the Executive Chef and a partner of Eleven since 2004, by then the only restaurant in Lisbon with a Michelin star, earned in less than a year after opening. The view from the restaurant is outstanding as well as the dining place and the decoration. There are now 23 Michelin-starred establishments in the country, a yearly growing number that only strengthens Portugal's soaring culinary reputation.
Swinging East
Instead of going west, head east with our private driver and visit one of the most modern-looking and versatile areas in the city. Parque das Nações has reinvented itself from seedy district to thriving riverside area after being entirely renovated for the Expo '98.
The nearest train and subway station to the area is Lisbon Oriente Station - or Gare do Oriente - which is well worth a visit all in itself. Designed by Spanish architect Santiago Calatrava, it fits right in with the futuristic sweeping buildings of Parque das Nações with its impressive multifaceted vaulted structure.
By the waterfront you'll find an impressive aquarium, public art installations, and an abundance of outdoor options. The Lisbon Oceanarium - the second largest aquarium in Europe - is absolutely mind-blowing. With four marine habitats and 5 million liters of seawater, the wrap-around tanks make you feel as if you're underwater. It's no wonder it is Lisbon's top attraction on TripAdvisor and has also been voted the best aquarium in the world.
Vanishing into the distance, there's Vasco da Gama Bridge. With a total length of 7.6 miles (12.3 kilometers), spanning all the way across the Tagus River, it was up until this year the longest bridge in Europe.
Shaped like a boat sail, Torre Vasco da Gama houses five-star Myriad by Sana Hotels and the in-house restaurant River Lounge. This contemporary, glass-walled restaurant offers sophisticated Portuguese-inspired cuisine right on the river bank and great outside tables on the terrace, perfect for the many sunny days Lisbon is blessed with.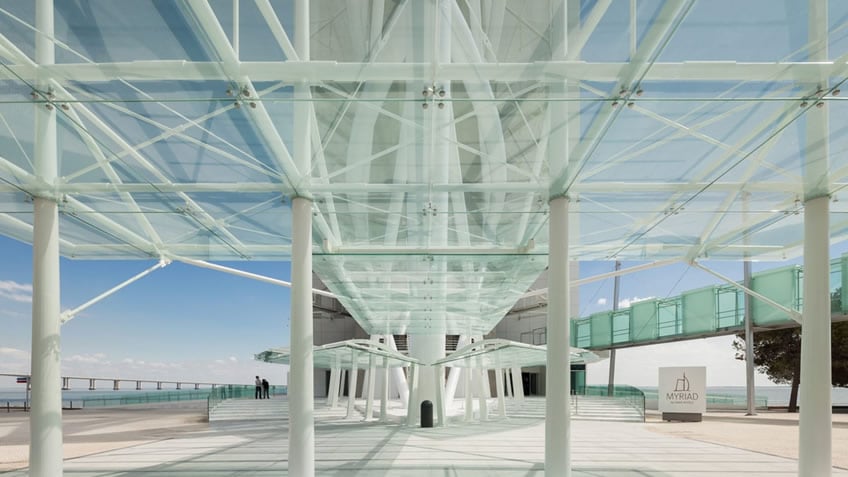 The scent of the countryside
For those looking for a more laid-back vacation setting, there is plenty to see and do beyond the city limits of Lisbon, just a short drive away. Although you can reach some of these places by public transport, for the most part, you'll need a car. For that reason, a guided tour is the best practical option when visiting the Lisbon wineries. A private driver will leave you free to fully appreciate the wines and views, while helping you get more out of your cultural experiences.
Around the city, one may find some of the most traditional yet cutting-edge wine producing estates in the country. Our full-day tour through Lisbon's wine producing estates will take you through a number of wineries, offering you the chance to sample some of the best wines produced in the region, paired with locally-grown traditional products. You'll also have the opportunity to have lunch at one of the wineries - with a breath-taking view over the vineyards - as well as visit the picturesque village of Óbidos.
Though not exactly in Lisbon, our wine tour in the Setubal Peninsula is so close by that it's worth mentioning. The Setubal Peninsula lays on the opposite bank of the River Tejo, a short 30-minute drive away from the city. It's also a very popular destination due to the natural landscapes, particularly its long and beautiful coastline and lofty mountains. This half-day tour will take you to two wine producing estates - one of them located side-by-side to a fairy tale like Palace - where you will have the opportunity to taste some worldly awarded Muscat Wines.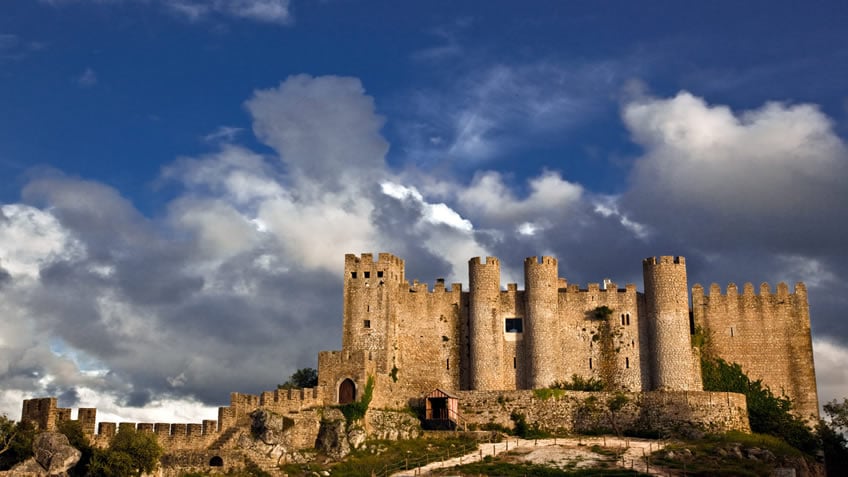 Now think about this for a moment: what if you could pair some of these experiences - or all of them for that matter - in one single tour? It probably sounds like a logistical mess, but that's where we come in - helping to create smooth travel experiences. We do all the work, and you enjoy a wonderful vacation!
This is the Portuguese capital's moment - so what are you waiting for?