Portugal's coastline is renowned for its natural beauty, diverse landscapes, and inviting beaches, making it an ideal destination for beach vacations. The country offers a wide range of beach experiences, from lively and bustling shores with water sports and beach bars to secluded and tranquil coves, perfect for relaxation and sunbathing.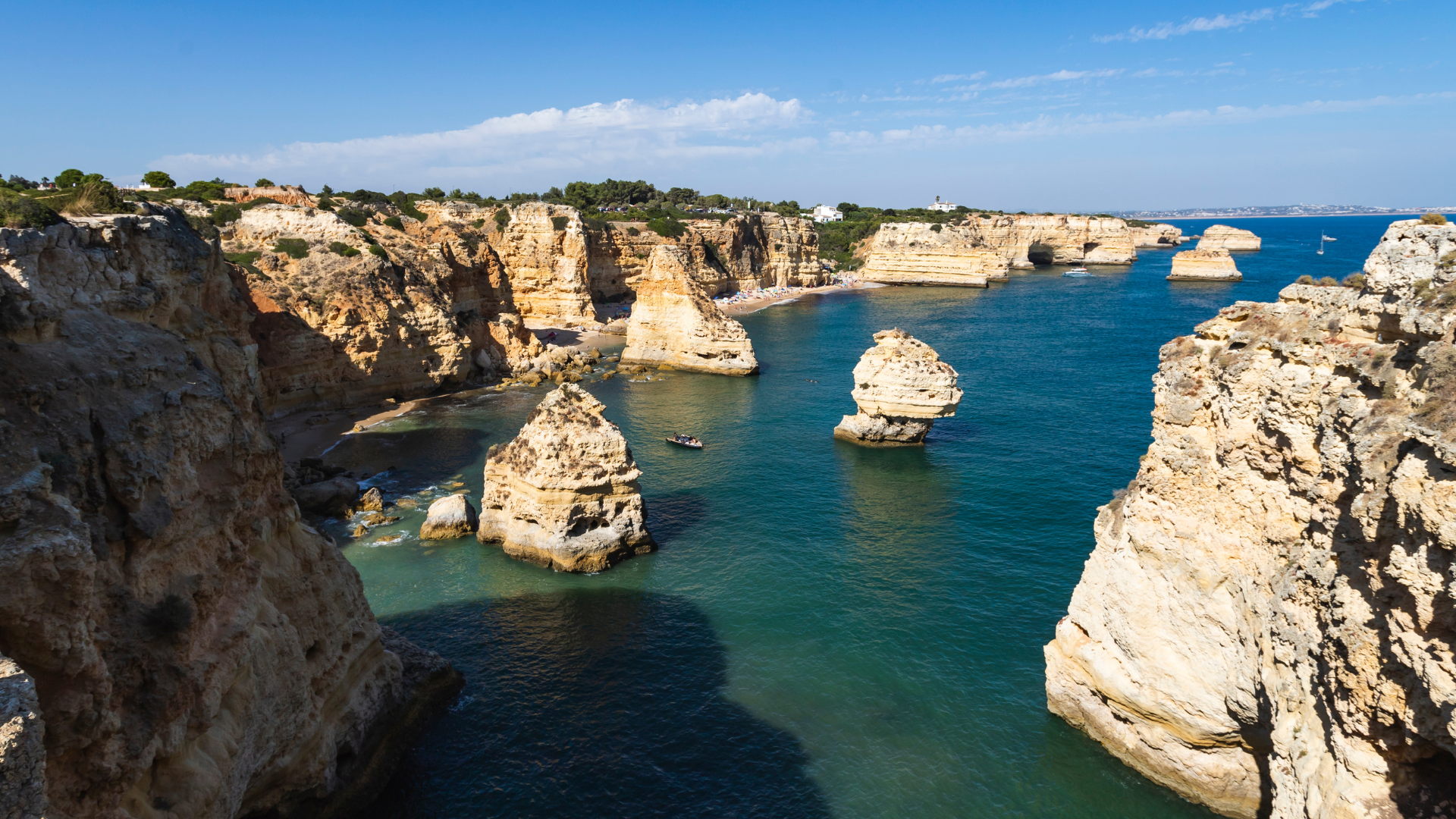 From the Azores to the Algarve, many beaches along the coast can steal your heart. Portugal's coastline stretches for over 1,700 kilometers, offering an extensive array of beaches. You can find sandy shores, hidden coves, rocky cliffs, and even surf-friendly waves, catering to different preferences and interests. Alongside the beautiful beaches, you'll find charming coastal towns and villages that offer a glimpse into Portugal's rich maritime heritage and delightful local culture.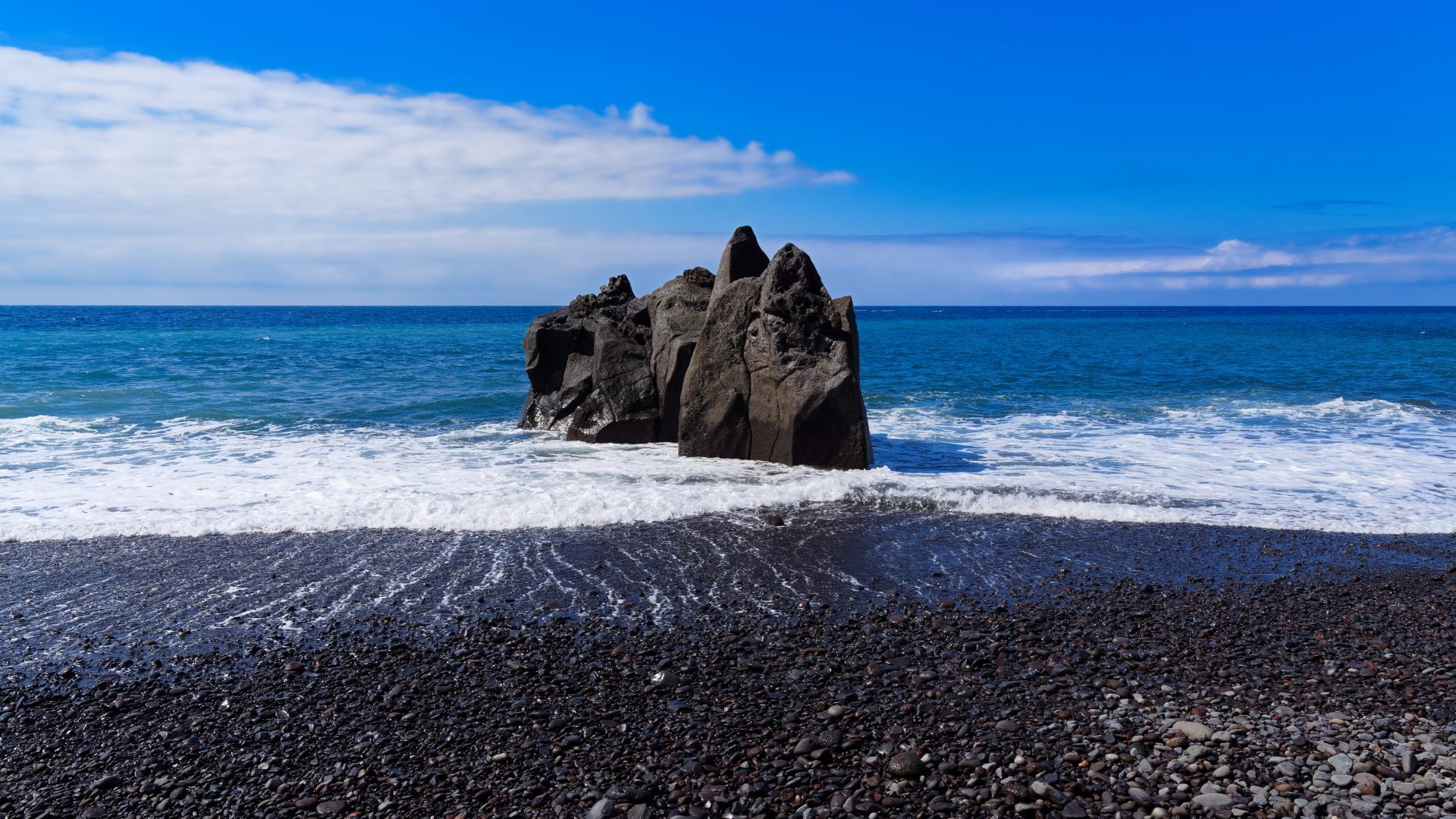 Whether you're looking to unwind on tranquil shores, enjoy water sports, explore hidden coves, or simply bask in the sun, Portugal's beaches offer a diverse range of options to cater to every beach lover's desires. Ready?
Algarve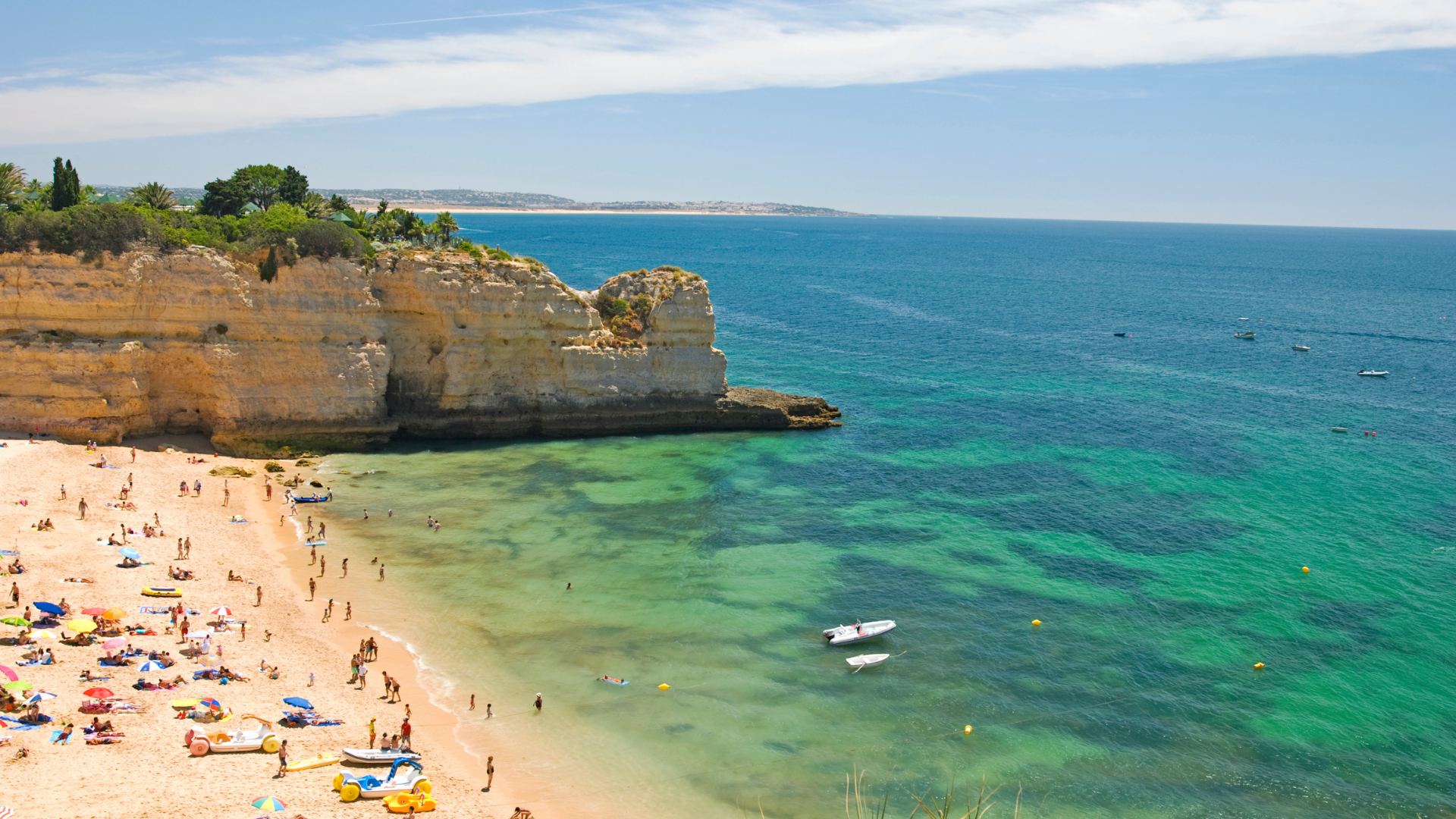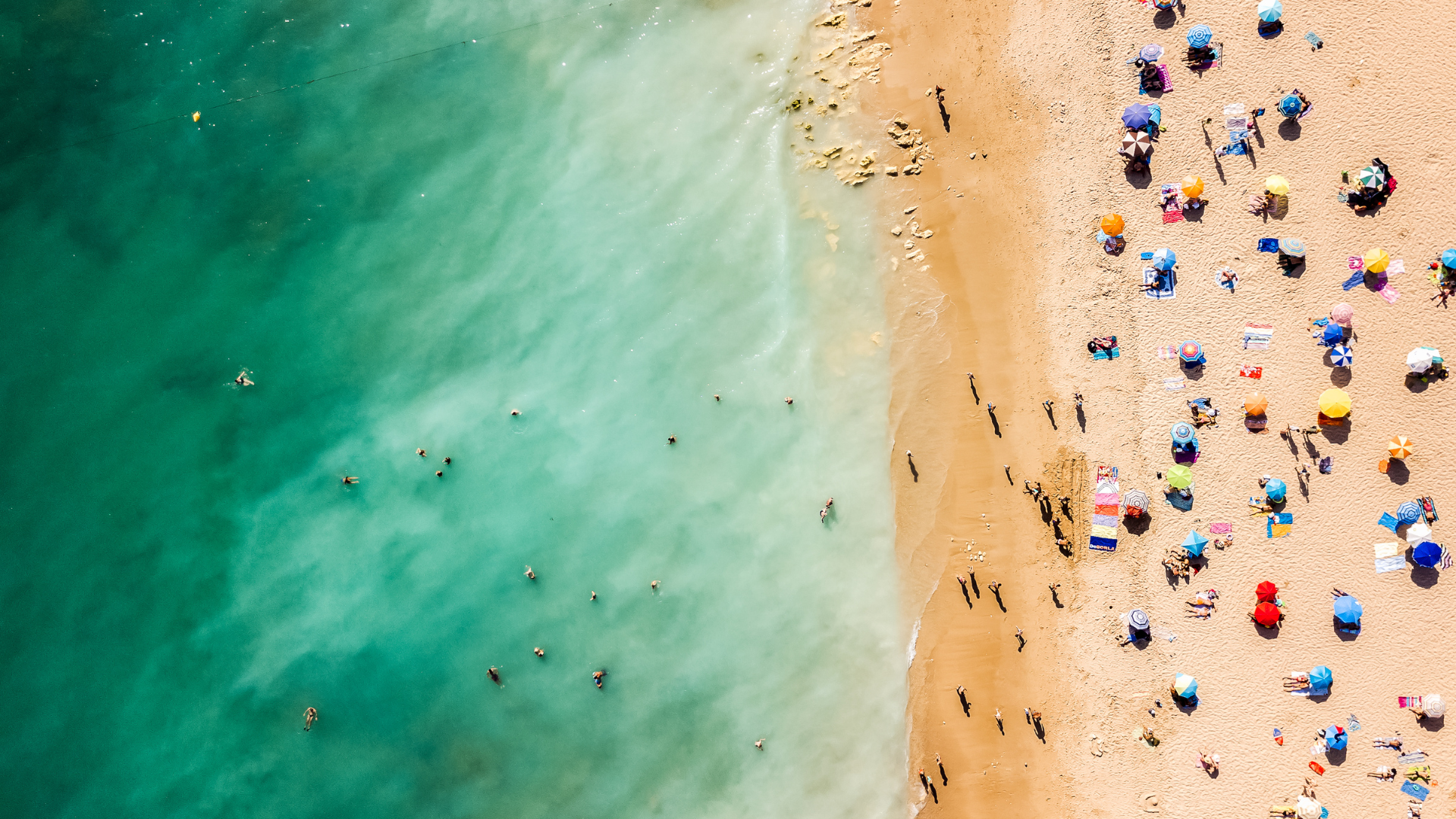 This is one of Portugal's most popular and attractive destinations, offering several reasons why you should consider visiting this stunning region. The Algarve is renowned for its spectacular golden sandy beaches and clear blue waters.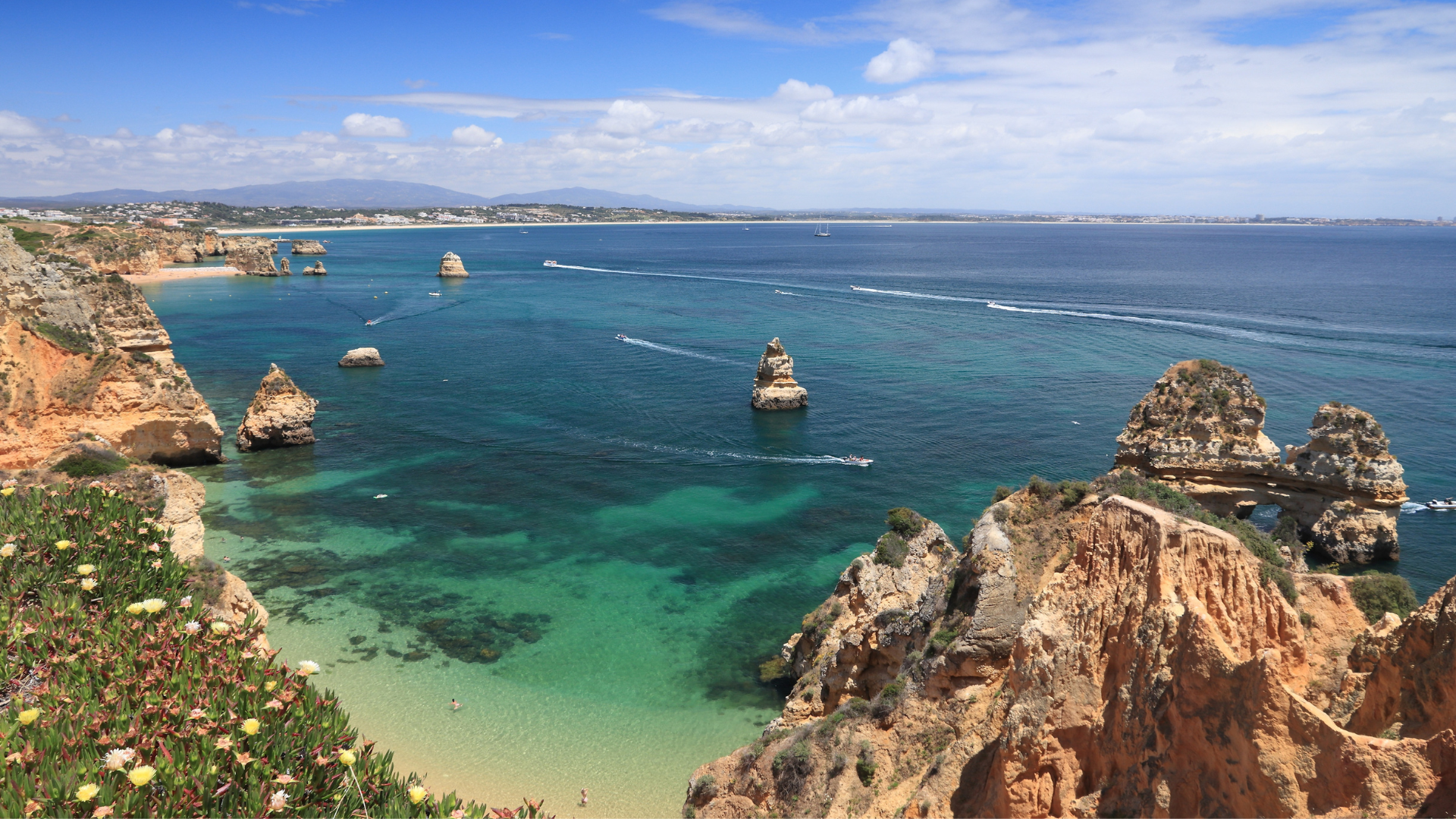 From secluded coves to long stretches of coastline, there is a beach to suit all tastes, whether you are looking for relaxation or water sports. One of the best aspects of the region is the Mediterranean climate, with mild winters and hot summers. This makes it an excellent destination for a beach vacation for much of the year. Some popular beaches include Praia da Marinha, Praia da Falésia, and Praia Dona Ana.
Cascais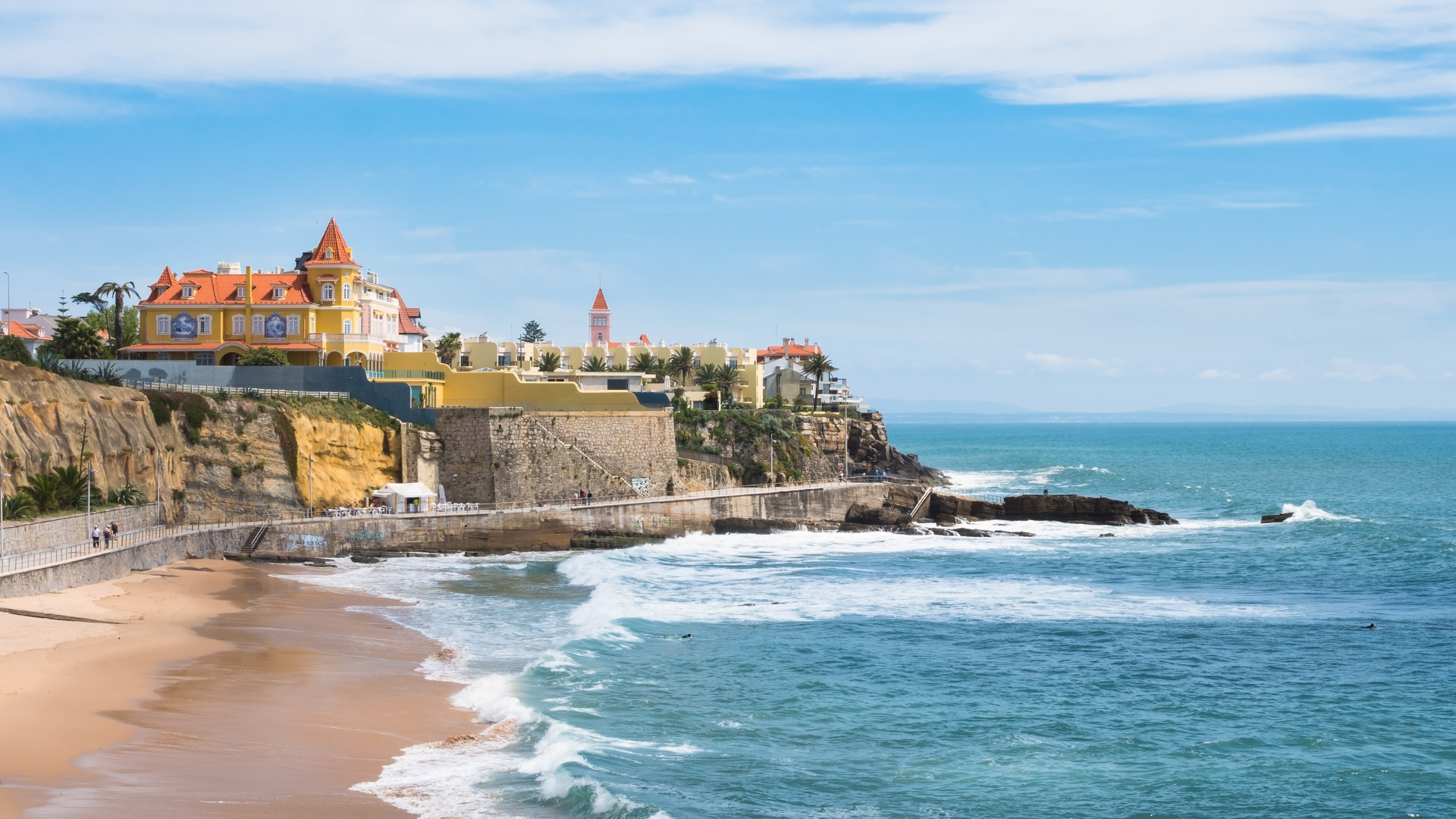 Cascais boasts countless beautiful beaches, such as Praia da Conceição and Praia do Guincho. Whether you want to relax on the sandy shores, swim in the Atlantic Ocean, or try out water sports like surfing and windsurfing, Cascais has you covered. The town exudes a charming and laid-back atmosphere. Stroll through the historic streets, admire the traditional Portuguese architecture, and enjoy the coastal ambiance. Cascais offers a perfect blend of coastal beauty, cultural experiences, and leisure activities, making it an exceptional choice for a relaxing and enjoyable getaway in Portugal.
Ericeira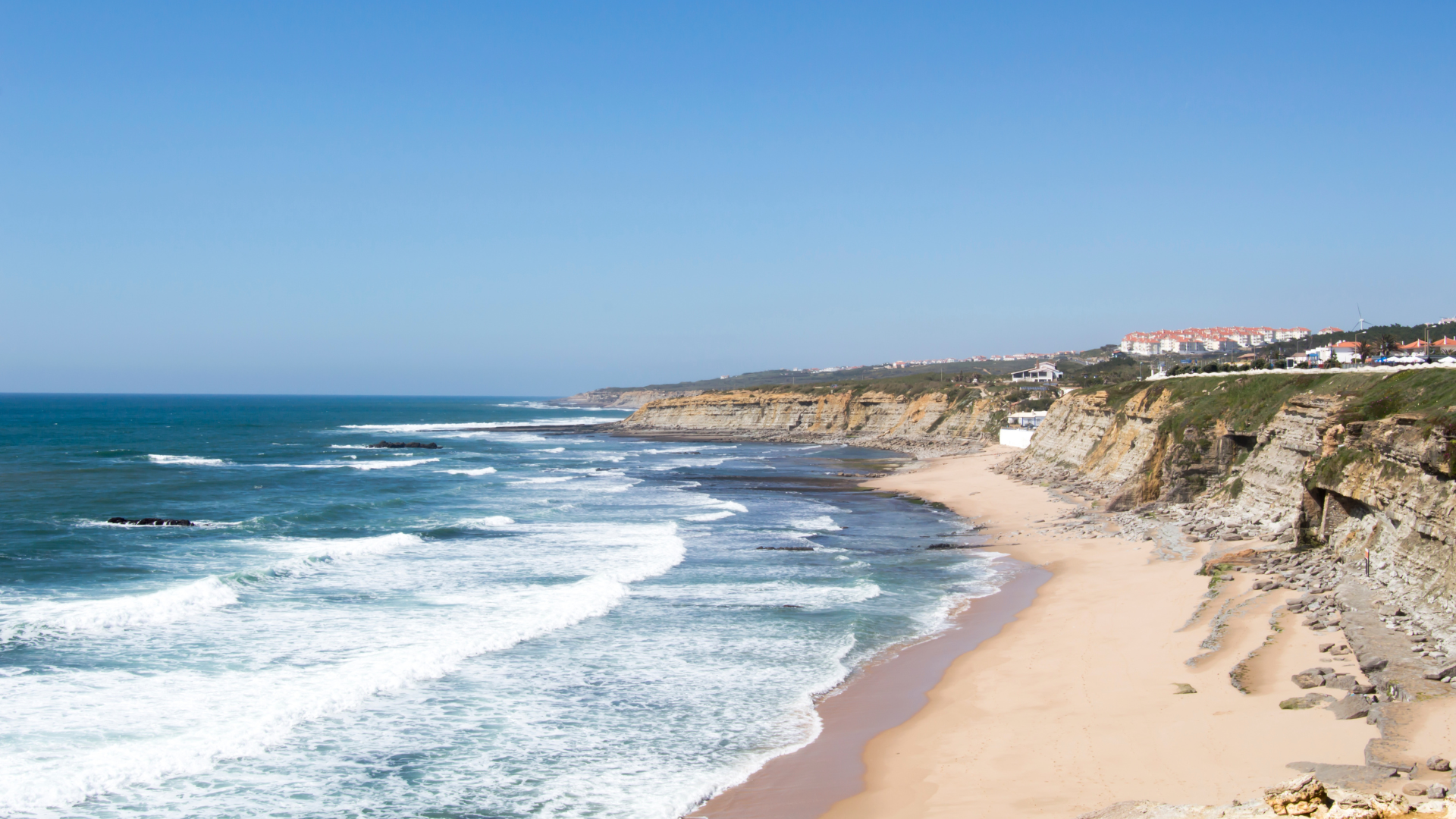 Ericeira is a picturesque fishing village and a popular beach destination located along the western coast of Portugal, approximately 50 kilometers northwest of Lisbon, and is often referred to as the "surfing capital of Europe." Its coastline is dotted with a variety of surf spots that cater to surfers of all levels, from beginners to experienced riders. The consistency and quality of the waves make it an ideal destination for surf enthusiasts. Praia de São Julião, Praia do Norte Ericeira, and Praia do Sul Ericeira are three places you really can't miss.
Madeira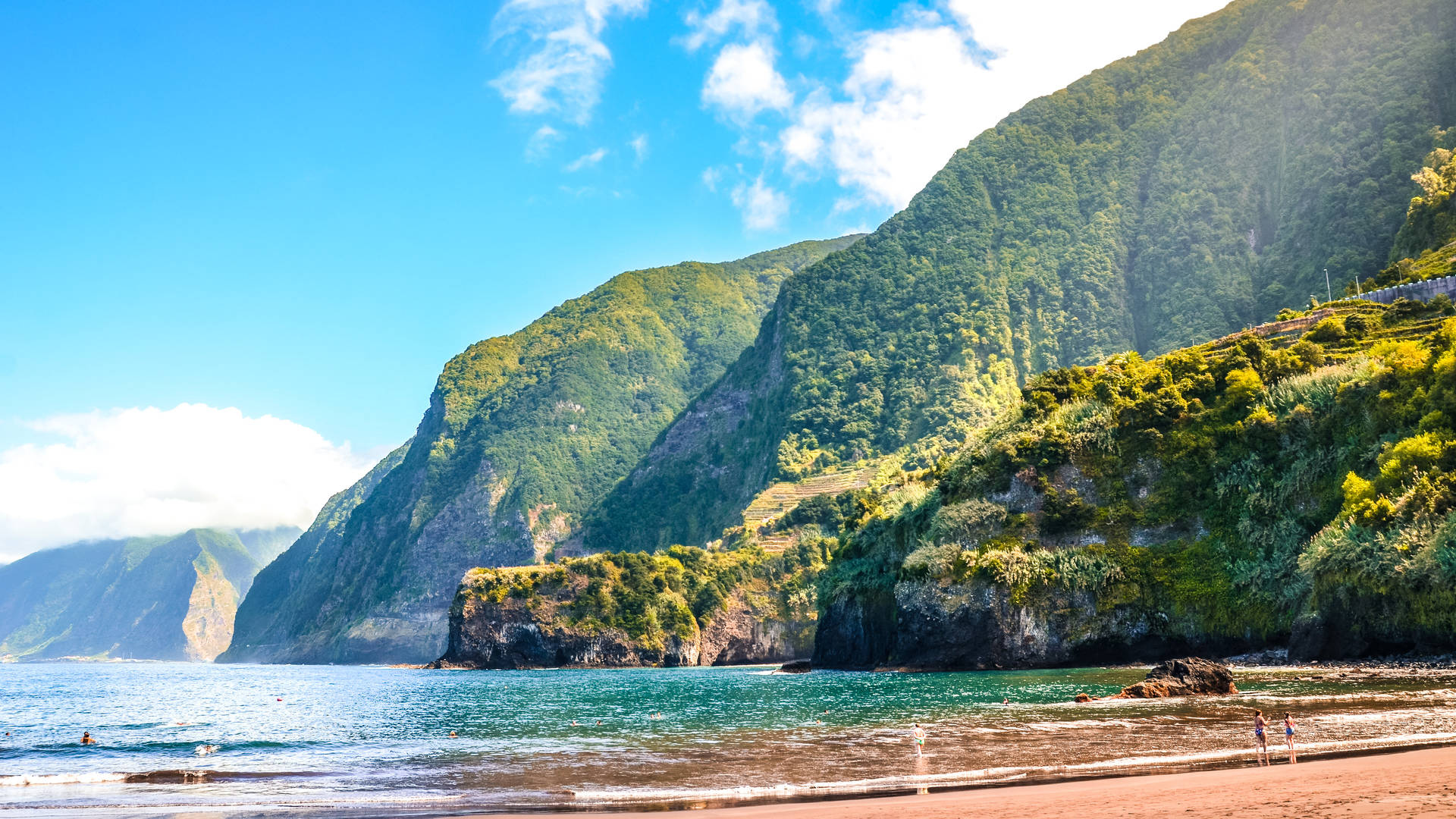 Voja Travel
Madeira is not typically known as a traditional beach destination like some other popular beach destinations in the world. However, it does offer some beautiful beaches that can be enjoyed by visitors. The island has several natural pebbles and rocky beaches scattered around the island. While they might not have the soft sandy beaches commonly associated with tropical destinations, they offer unique and picturesque settings. One of the main draws of Madeira is its stunning landscapes, including the rugged cliffs, lush forests, and high peaks. This unique setting, combined with the opportunity to relax by the ocean, makes it an attractive destination for nature lovers seeking a more unconventional beach experience.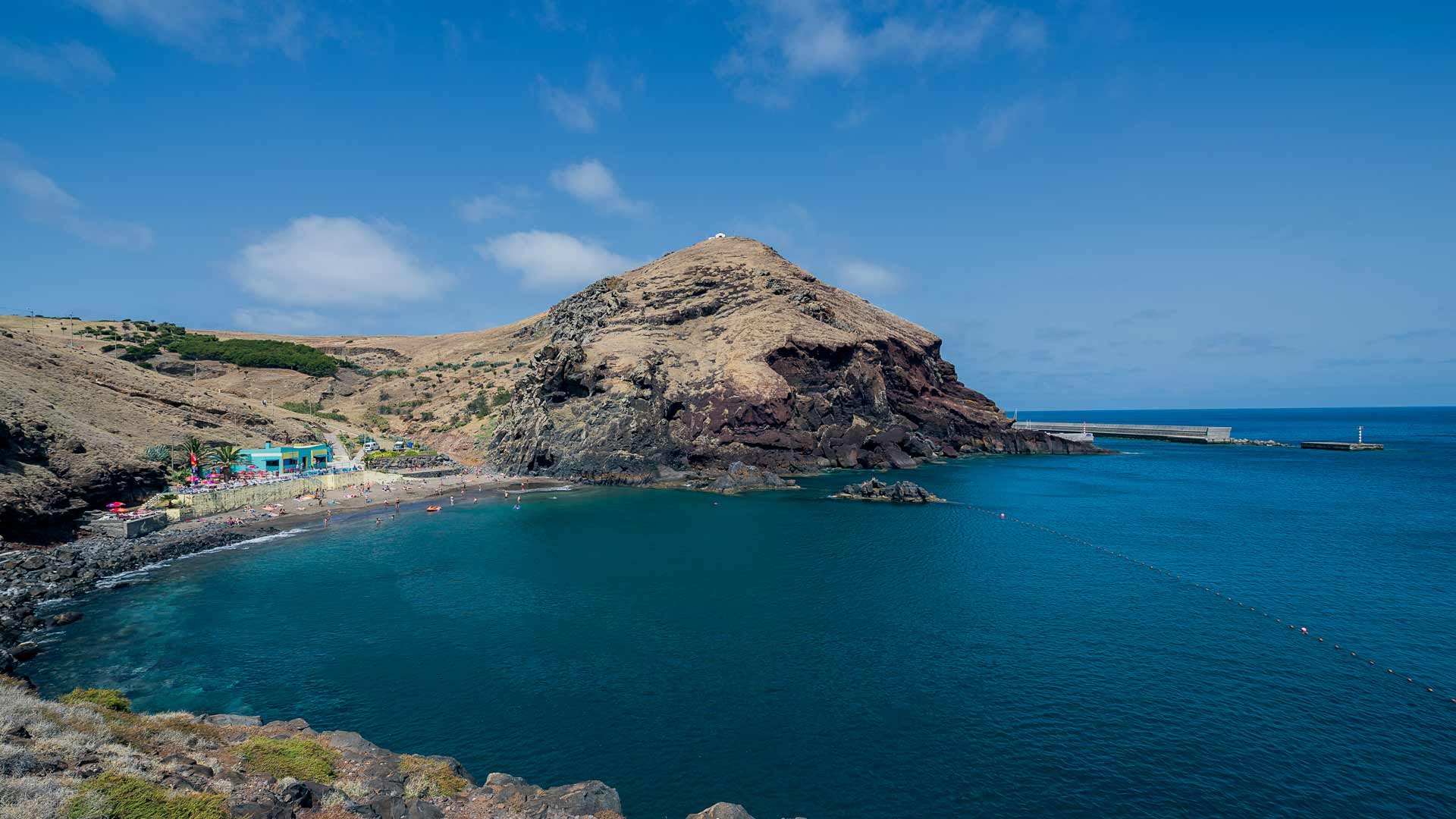 Copyright: Francisco Correia Photos
Praia Formosa, Prainha de Caniçal, Calhau da Lapa, and Seixal Beach are a few of the best beaches on the island. But remember, while exploring these beaches, you can also enjoy the unique landscapes, lush vegetation, and captivating views that Madeira Island has to offer.
Porto Santo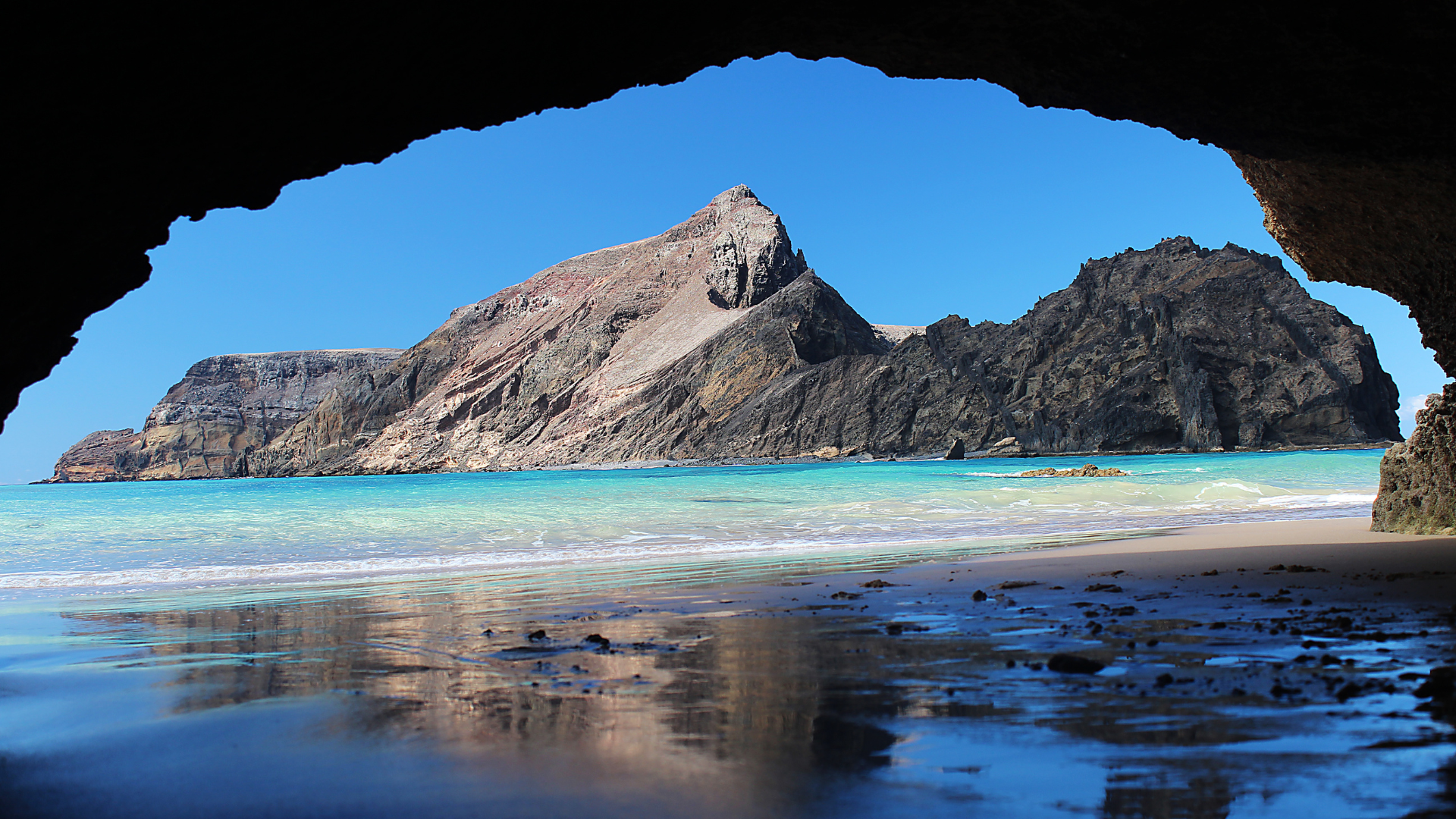 Porto Santo Beach is a famous beach located on the island of Porto Santo, which is part of the Madeira archipelago in Portugal. The main attraction of Porto Santo is its beautiful sandy beach, which stretches for about nine kilometers along the island's southern coast. The beach is known for its golden sand, crystal-clear waters, and peaceful atmosphere. It is a popular destination for both locals and tourists seeking a relaxing beach getaway.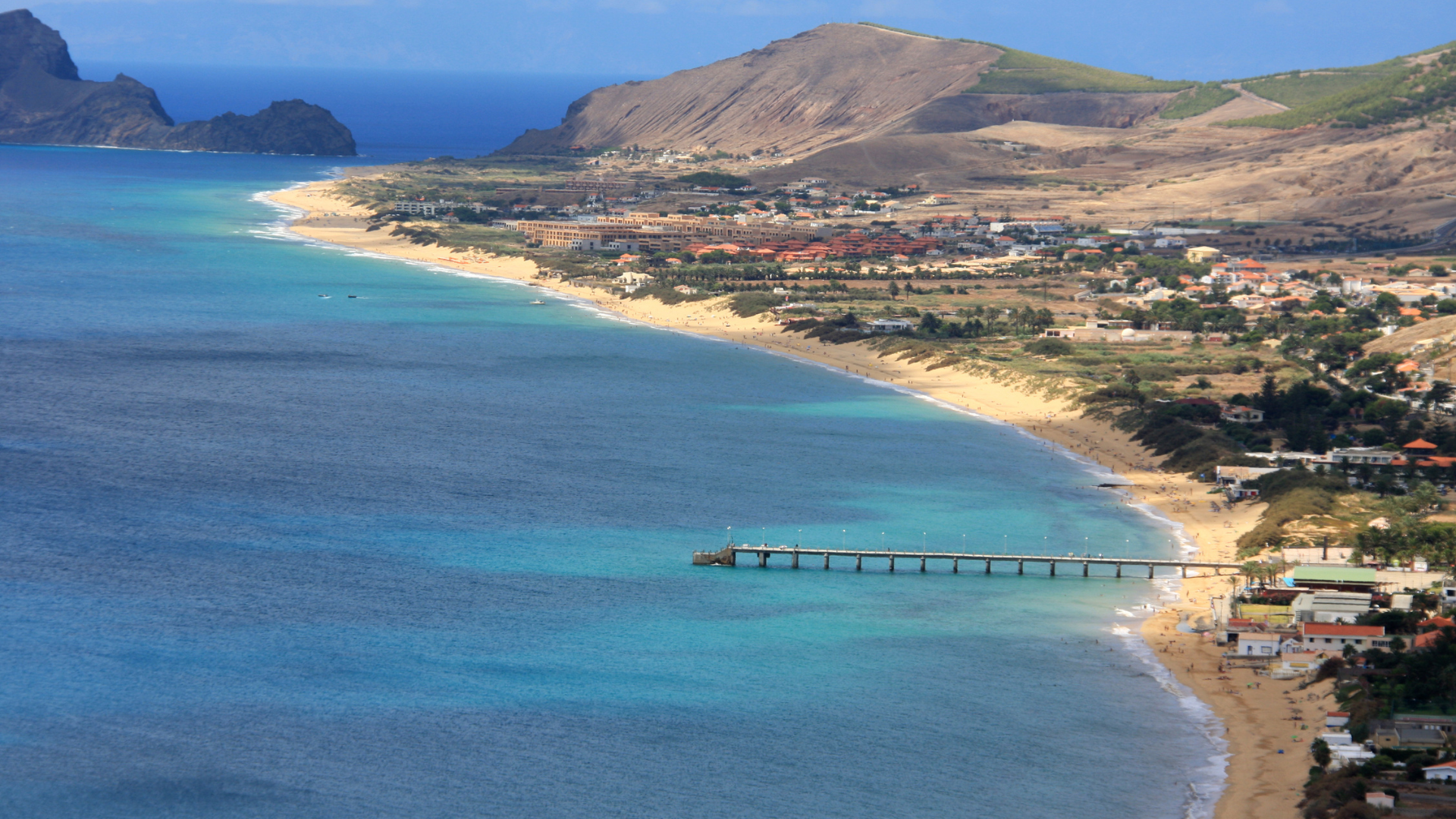 The island of Porto Santo itself is relatively small and less developed compared to its neighboring island, Madeira. This contributes to a more laid-back and tranquil environment, making it an ideal destination for those seeking a quiet beach vacation.
Azores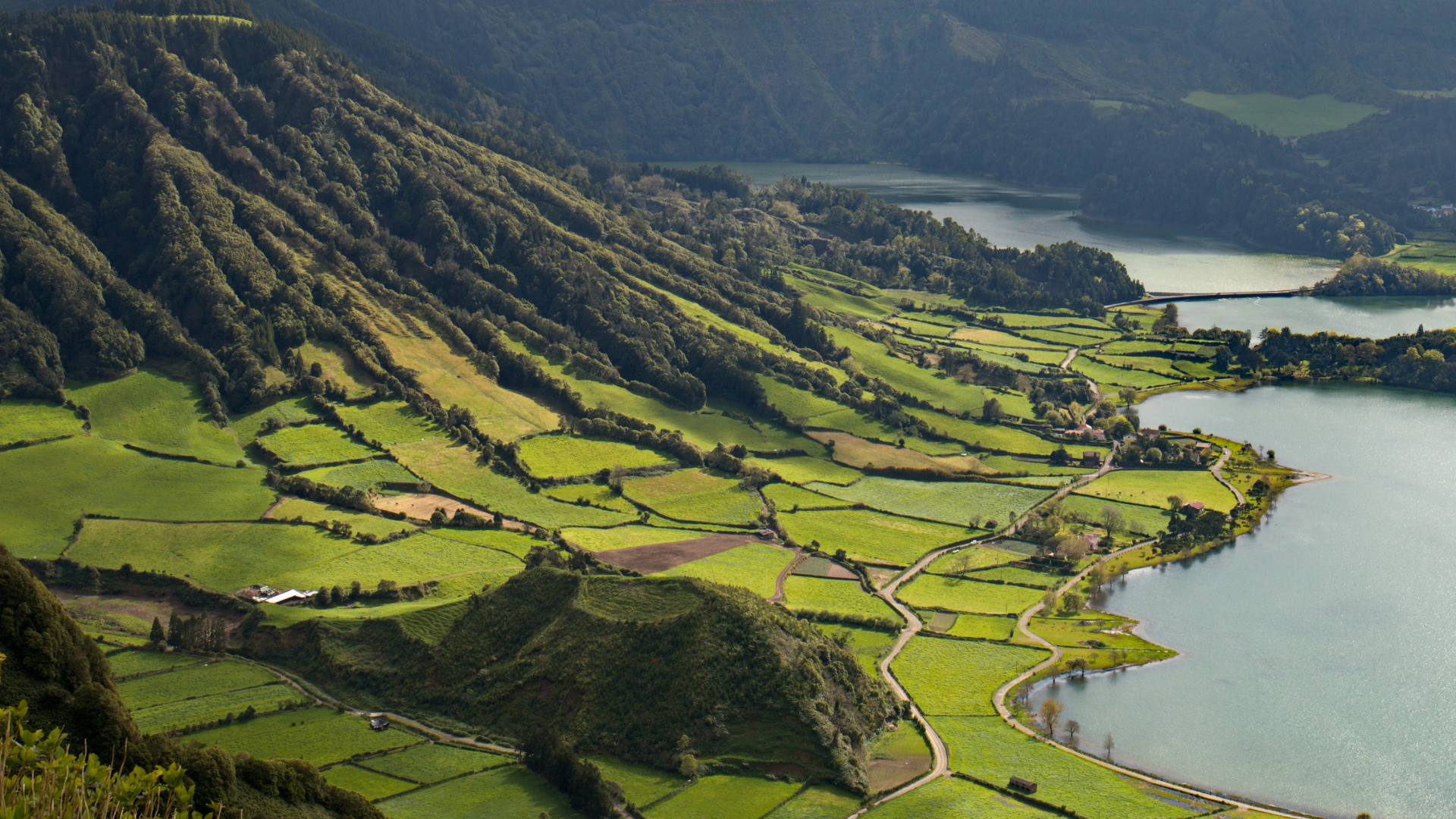 The Azores are an archipelago of nine volcanic islands located in the North Atlantic Ocean, known for their stunning natural landscapes, diverse marine life, and unique geological formations. Although the Azores are best known for their verdant landscapes and outdoor activities such as hiking and whale watching, they also have some beautiful beaches to offer.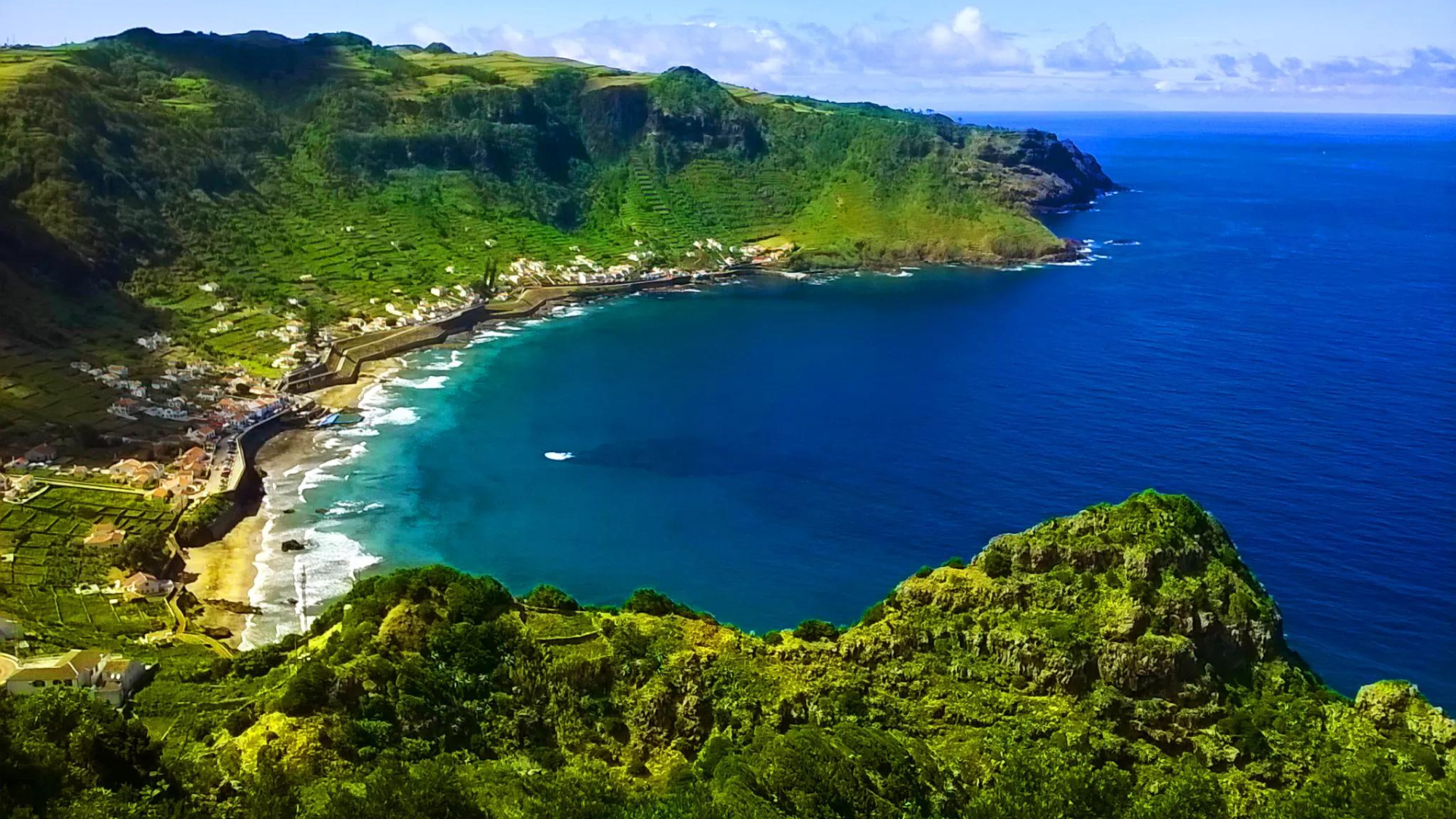 When we talk about the Azores, many are islands that offer wonderful beaches. Today, we highlight an island that tends to be overlooked, and which offers the best beaches in the whole archipelago... the island of Santa Maria, known for its beautiful landscapes, charming villages, and, of course, its beaches.
Destinazores
Praia Formosa, Praia de São Lourenço, and Praia da Maia are just a few examples of the beautiful beaches in this area. They all share the common attribute of providing a peaceful and pristine atmosphere for tourists to appreciate.
Comporta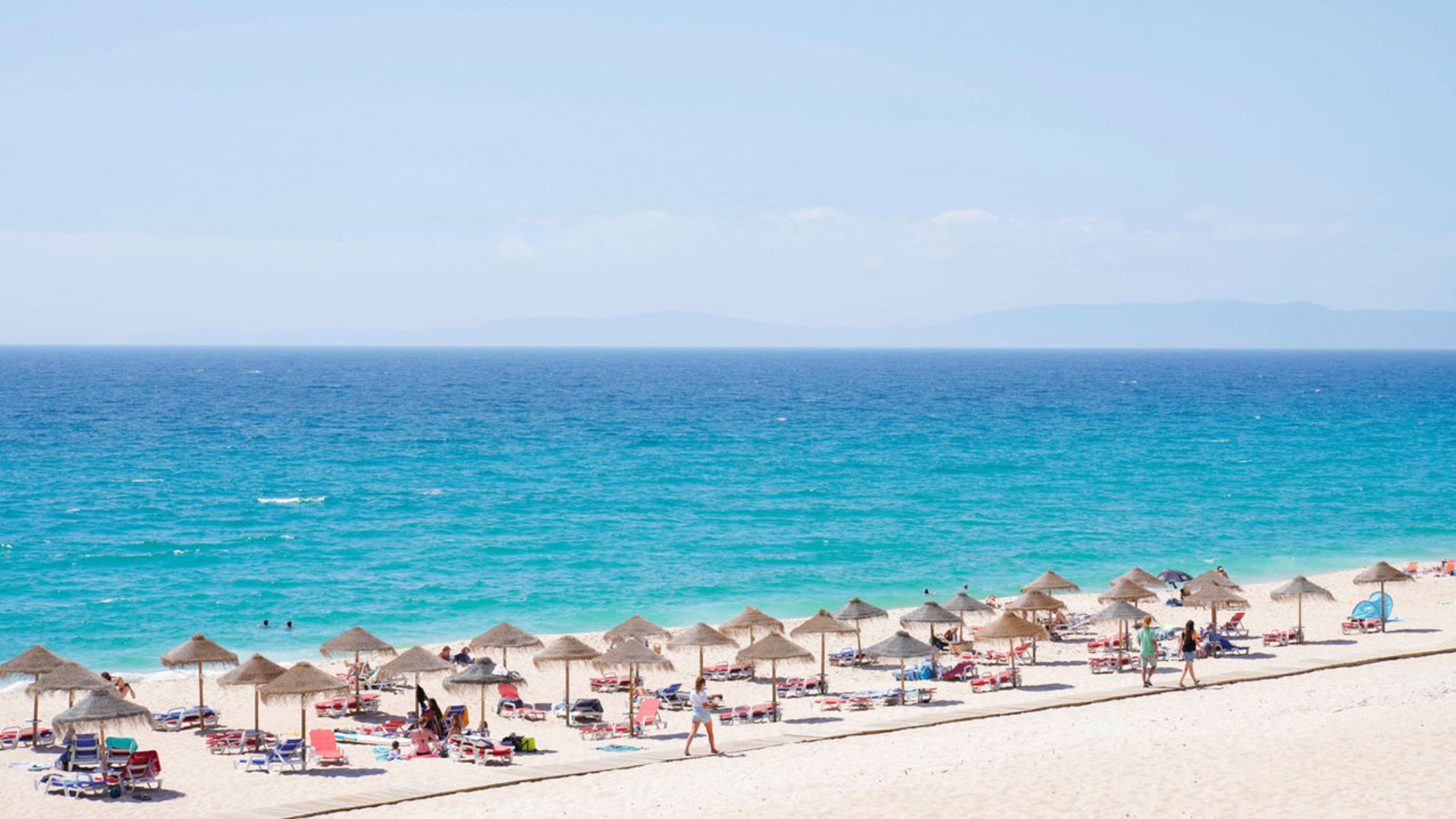 Comporta Parish boasts some of the finest beaches in the Setúbal area. My personal favorites are Praia do Pego and Praia do Carvalhal. These places are enveloped by lush pine trees and perfect for swimming amidst awe-inspiring landscapes. (You can even see the stunning Arrábida in the background)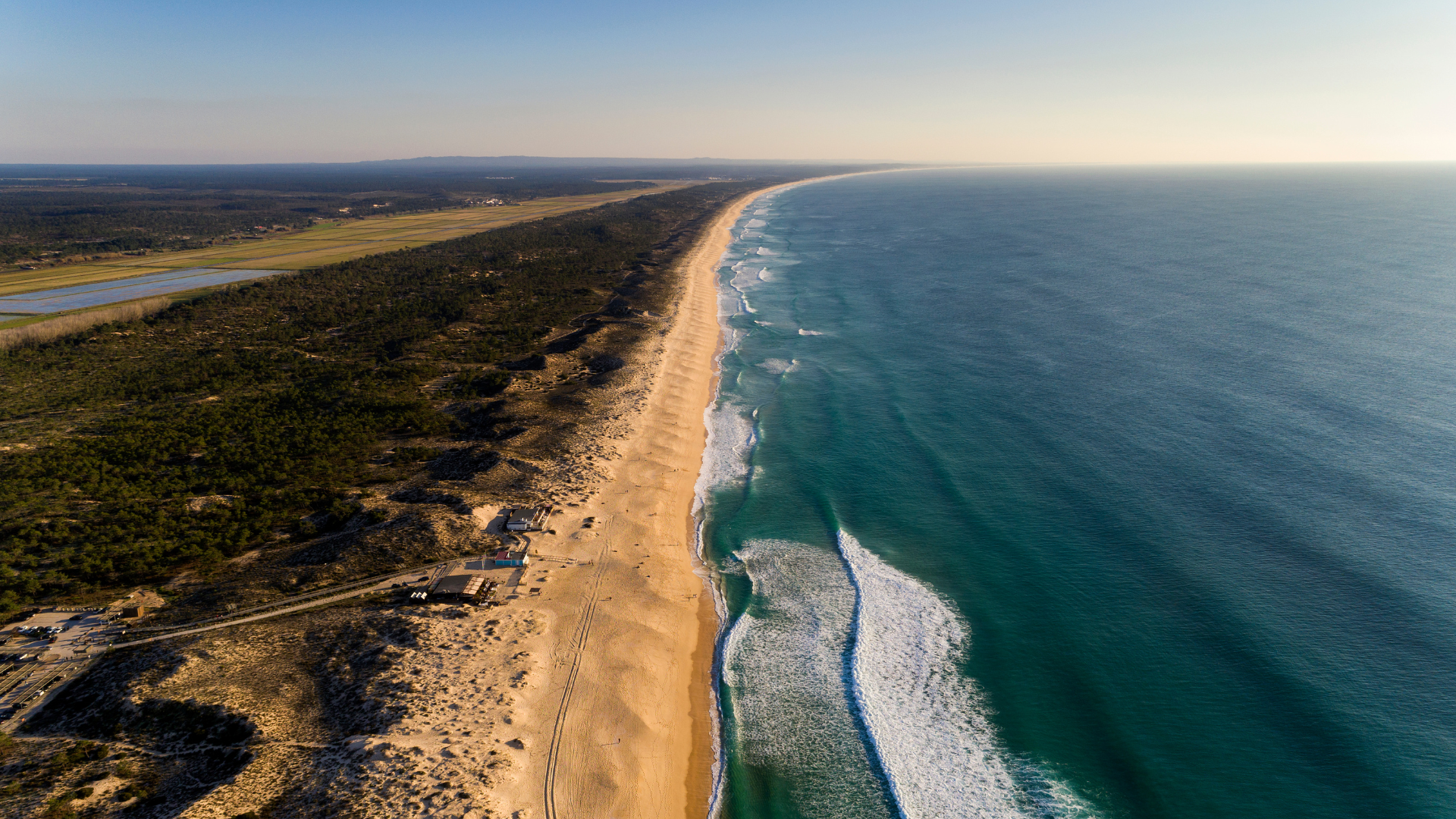 Praia da Comporta is a fantastic choice for beachgoers. This renowned and well-liked beach is known for its calm and inviting waters, making it an ideal spot for swimming, especially in the summer.
Porto Côvo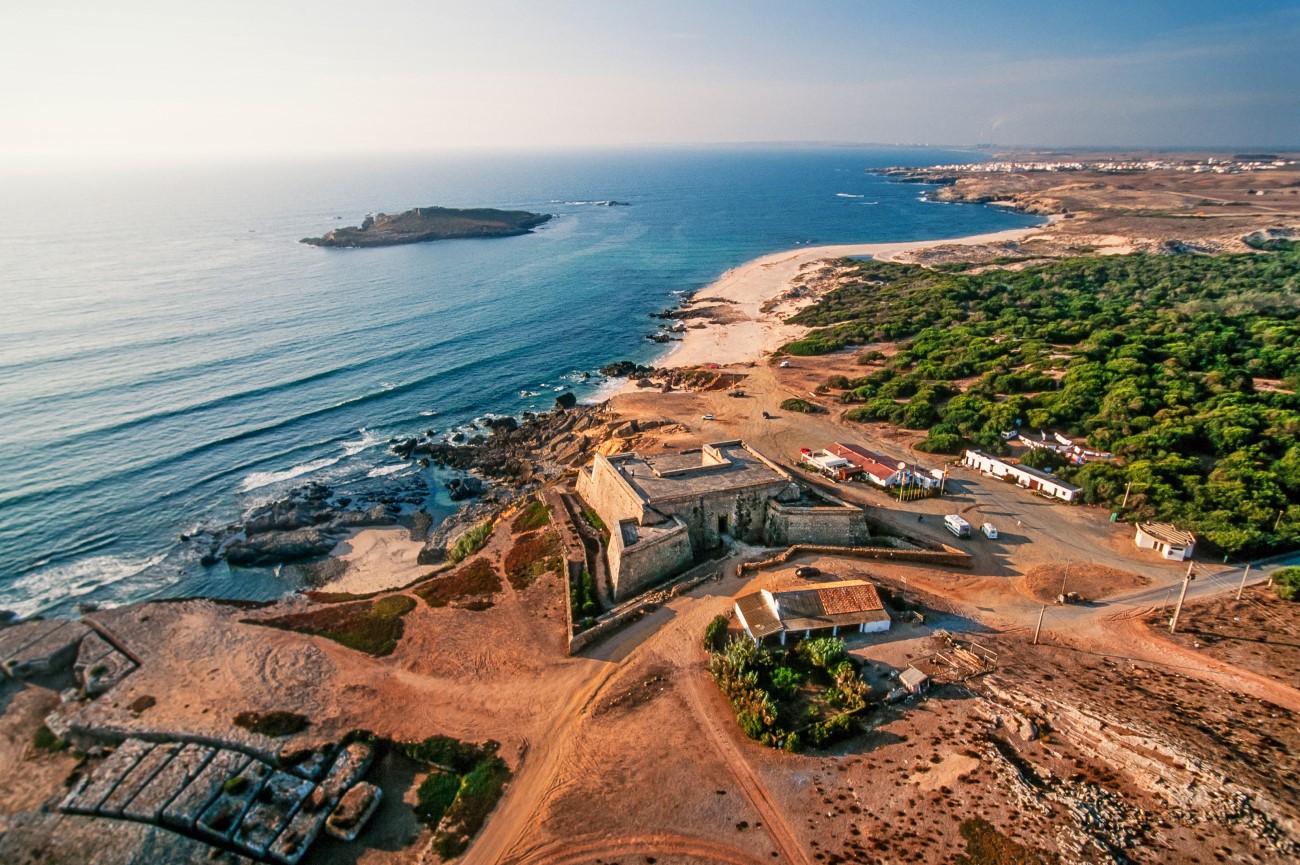 Iberian Escapes
This paradise is another one of my favorite places... this charming seaside village on the Alentejo coast of Portugal, is known for its picturesque beaches and laid-back atmosphere. There are plenty of options for beachcombing - Praia do Espingardeiro, Praia do Banho, and Praia Grande are great options. But the real winners are Praia da Samouqueira and Praia da ilha do Pessegueiro.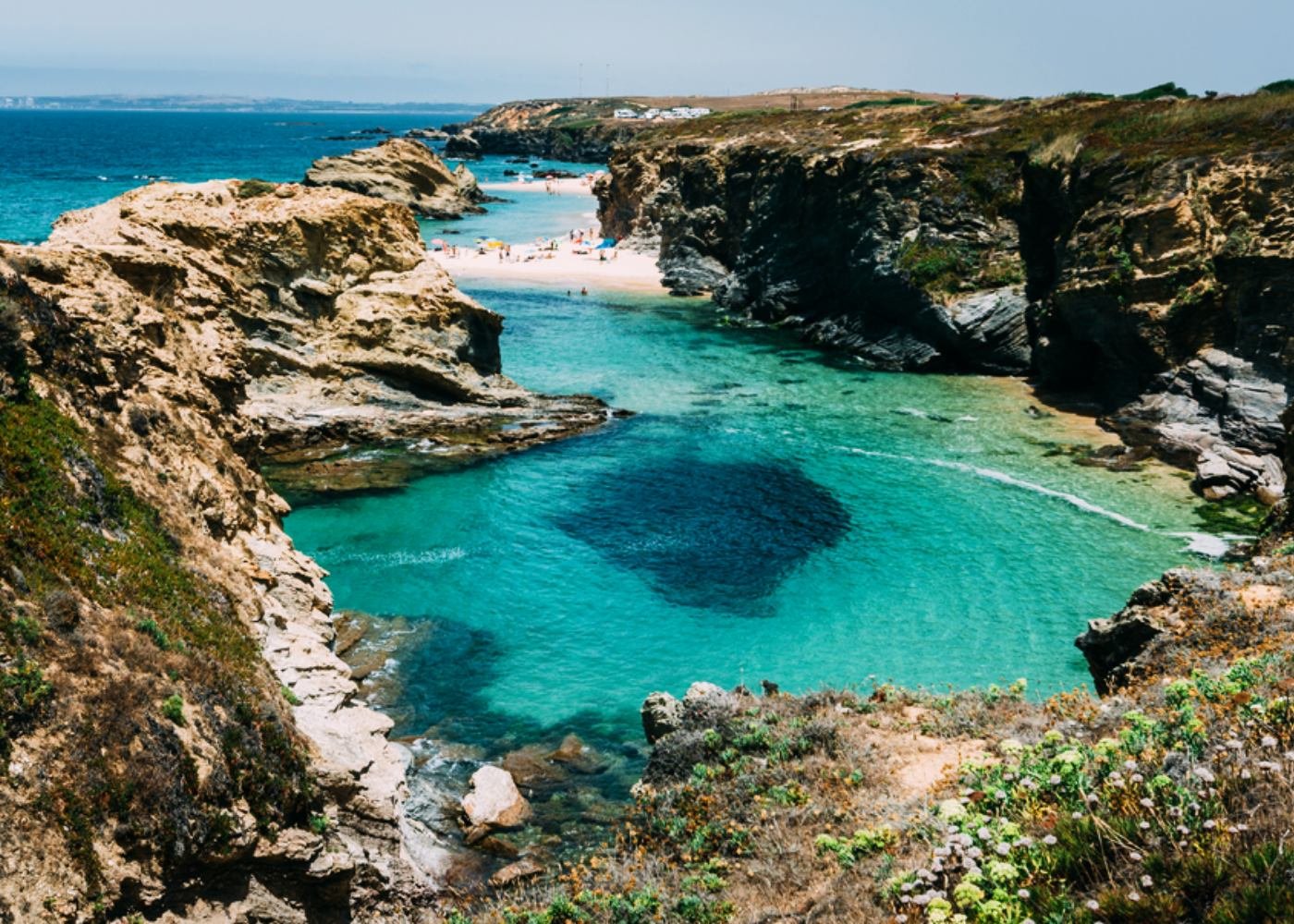 Alexandre Rotenberg
Praia (beach) da Ilha do Pessegueiro is located in front of the Pessegueiro Island that was sung about by Rui Veloso. This beach boasts of a vast stretch of sandy shoreline, reliable surveillance during the summer months, a quaint restaurant serving traditional cuisine, and convenient parking nearby. One of the most stunning sights in Porto Côvo and the Alentejo Coast is Samoqueira Beach. It's only 2 km away from the center of Porto Covo and 14 km from Sines. During low tide, the sea is tranquil, and the beach turns into natural pools with clear blue water. The beautiful rocks add to the natural surroundings, making it a perfect spot to relax and enjoy the scenery.
Sesimbra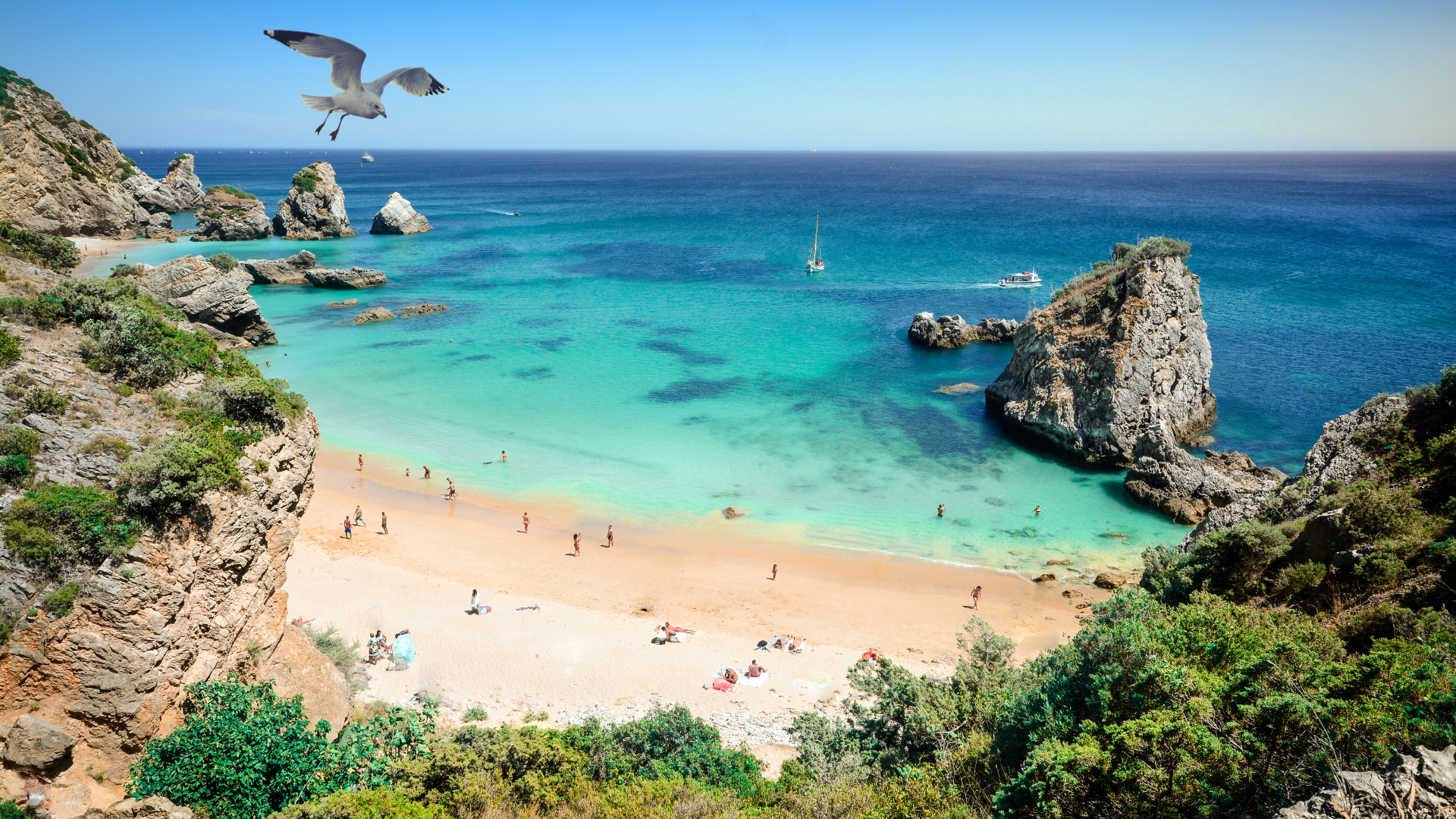 Sesimbra has a diverse coastline with beaches to suit everyone's preferences. From family-friendly options to more secluded and adventurous spots, there's something for everyone. Whether you're looking for relaxation, water sports, or exploration, Sesimbra's beaches have got you covered. The area is also part of the Arrábida Natural Park, which enhances the scenic beauty of the region.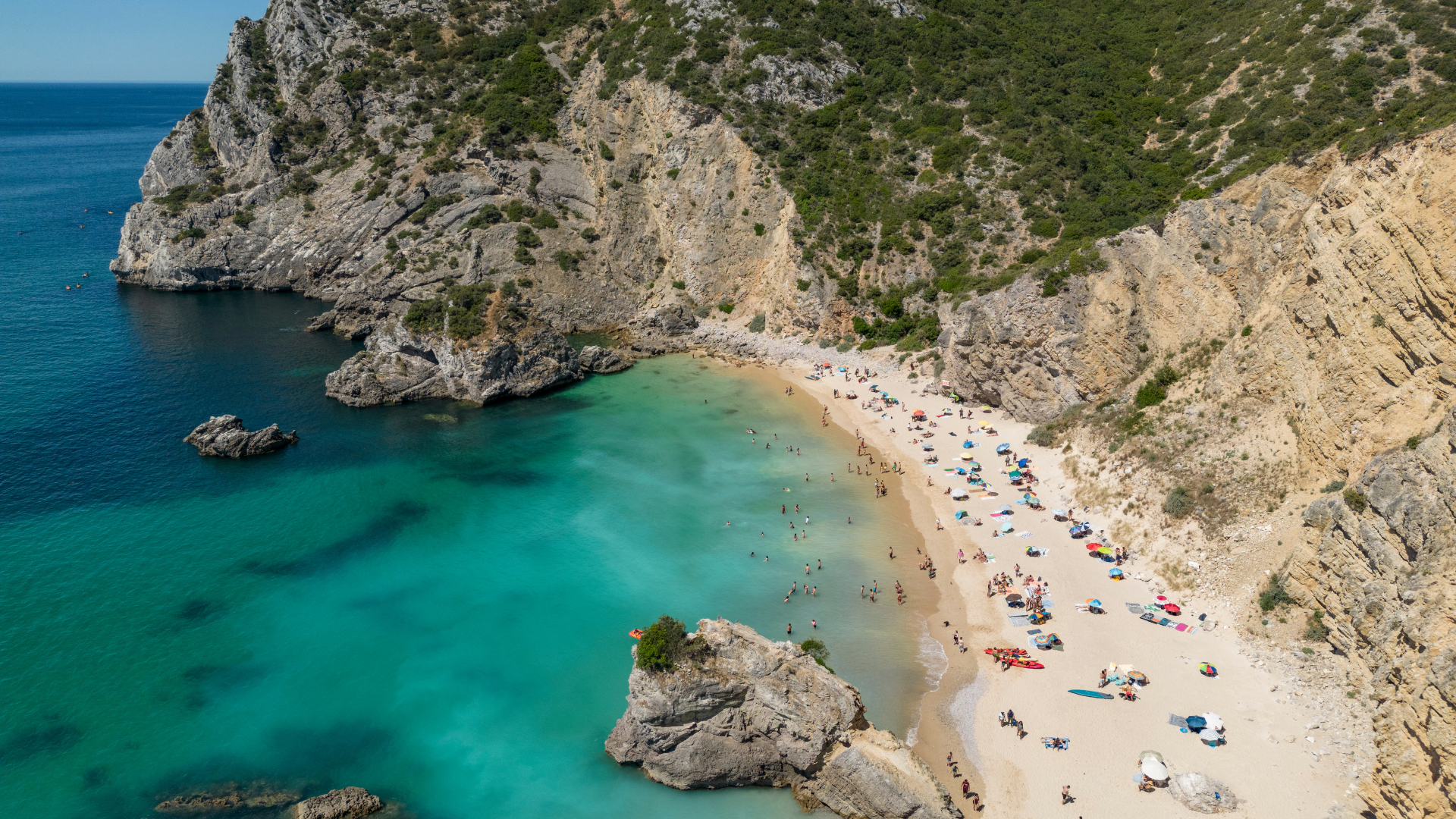 Sesimbra, located an hour away from Lisbon, boasts exceptional beaches suitable for various preferences and body types. With so many options available, we've narrowed down the top four must-visit beaches: Praia da Ribeira do Cavalo, Praia da California, Praia do Ouro, and Praia do Rio da Prata included.
Castro Marim

Dinheiro Vivo
Castro Marim boasts a petite coastline that comprises only three beaches: Praia Verde, Praia da Alagoa, and Praia do Cabeço. Unlike the majority of beaches in the southern Algarve, renowned for their jagged cliffs, the beaches of Castro Marim flaunt a picturesque scenery of low sand dunes. In the summer, the water temperature is pleasantly warm, occasionally exceeding 24ºC.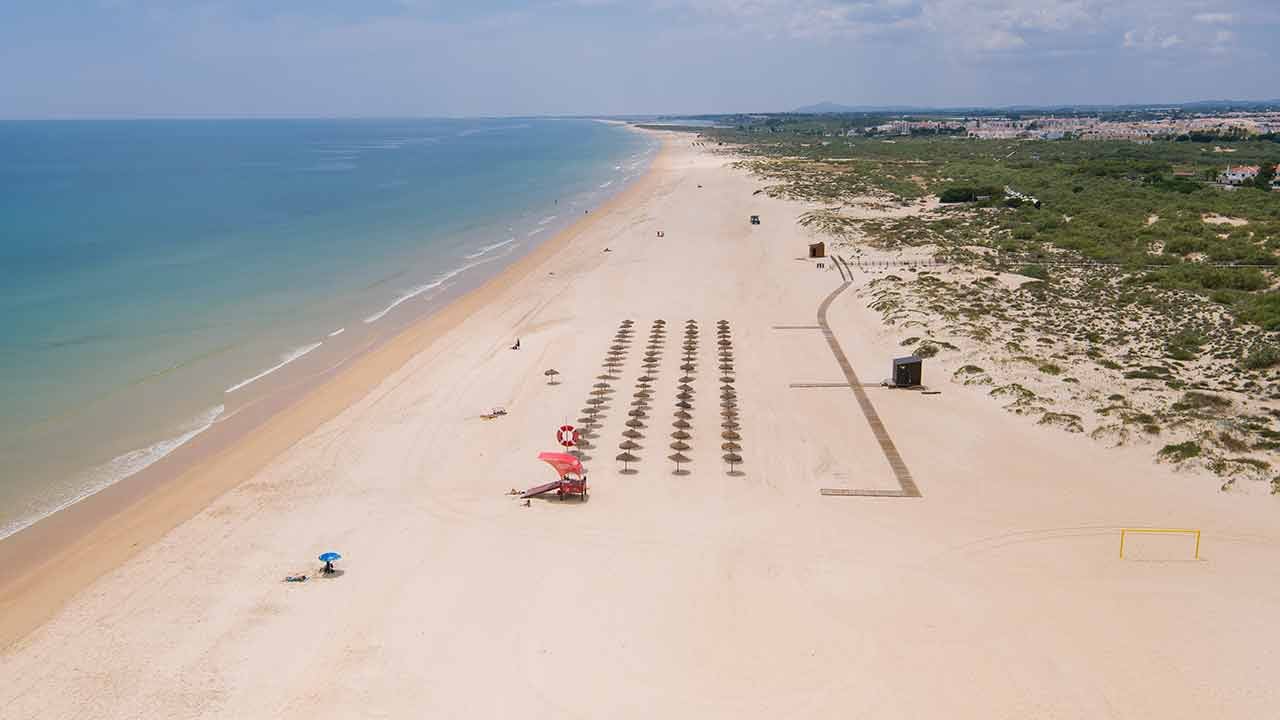 Portugal boasts a breathtaking coastline with a plethora of stunning beaches that cater to every type of traveler. From secluded coves to bustling shores, the country offers an array of beach vacation destinations that promise unforgettable experiences. Whether you're seeking adventure, relaxation, or simply a chance to bask in the sun, Portugal's beach vacation destinations promise to create lasting memories. From north to south and across the islands, each beach offers a unique charm that beckons travelers to explore and immerse themselves in the beauty of this coastal haven. Embrace the warm hospitality, savor the delectable cuisine, and let the sun-kissed shores of Portugal be your ultimate beach getaway.
Join us today and book your summer escape in Portugal! Take advantage of this opportunity to reserve your perfect retreat before it's too late!