A wine cruise in Douro is a pleasant surprise for those who enter this experience to discover the secrets of Europe cruises in 2020. From Porto - Portugal's second major city - full of historic streets, shops and monuments, to the heart of magical Douro Valley covered with vineyards this river cruises are the best way to start exploring the best wineries in Douro Valley.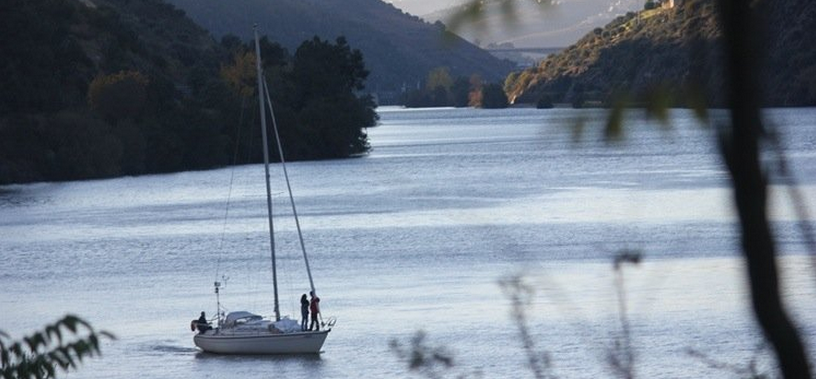 Portugal is not a secret anymore. Small, picturesque yet trendy, larger cities like Lisbon and Porto are getting the attention from travelers anywhere in the world. A 3-day wine tour with a river cruise in the Douro is a must-do experience for those visiting Portugal.
Although Douro Valley is not a secret, it is still a hidden-gem with more and more to discover each time you visit it. Douro Valley is accessible by car, train and our favorite, Douro River cruises. In comparison to other popular Europe river cruises, such as the Rhine, Danube or Seine Douro has this advantage of sitting right in the middle of a UNESCO protected site. Along the Douro river cruise you can spot the Quintas, the vineyards, the Douro Valley Wineries, and feel the micro changes in climate and landscape as you sail it on.
So whether you are more into a calm and relaxing sailing cruise or into a sophisticated yacht, Douro River cruises offer a wide range of experiences for every taste and every mood.
A 3-day wine tour in Douro would be perfect for you to explore the Douro Valley if you are visiting on a schedule.
1- Douro River Romantic cruise
From short escapes of one or two hours to romantic meals or nights on board, aboard sailing boat Libertu's you will get a totally exclusive sailing experience in this Douro River cruise option. This is the perfect river cruise for those who are looking for moments of pure relaxation with one's partner and a perfect gift for Valentine's day. Or a wonderful moment of fun creating new memories for a small group of friends, while enjoying the most beautiful wine landscapes with a glass of some of the best Portuguese wines in your hand. Book now your sailing cruise in Douro.
The 5-day wine tour will take you on board of a river cruise in Douro river and welcome you to the best Port wine cellars for wine tastings. All that, plus the most exclusive accommodation and restaurants in town.

2- A Smooth Cruise Along Douro River
On board of this cruise you can discover the best scenery of the Douro River and its most picturesque corners while enjoying different programs and services, such as show cooking or lunch and dinner on board. From a two-hour tour with wine tasting to a five-day exclusive cruise, this tour takes you through the oldest demarcated wine region in the world, docking in the most famous wine hotels, farms, and wineries along the river. Book now your cruise in Douro.
Ready for spending the perfect vacations in this gorgeous location? This 7-day wine tour is ready for you.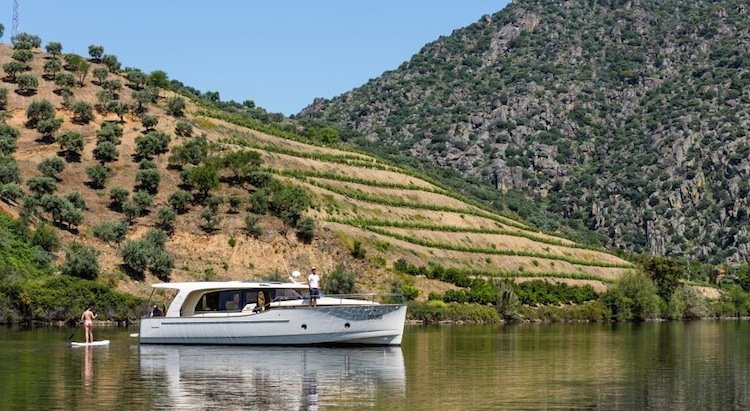 3- Douro's Luxury Cruise
PipaDouro provides entirely original luxury cruises in the Douro River redefining wine tourism and offering an amazing wine experience. Aboard luxury boats with the charm of the 1950s and 1960s you can choose from a two-hour to a full day cruise including wine tastings, tours to the best vineyards in the Douro, and lunch or dinner on board, fulfilling every clients needs and expectations. Book a luxury cruise in the Douro River.
Are you ready for Spring? What about a 1-day wine tour with picnic in the vineyards?
Douro awaits you!
Looking for a different experience, what about an historical ride in the Douro Valley historical train?
Book your cruise in the Douro River and have an unforgettable vacations in Portugal.