Exploring the different regions of Portugal reveals an impressive array of natural and cultural wonders. From the enchanting Douro Valley in the north, with its terraced vineyards cascading down the hillsides, to the historic streets of Lisbon, where past and present coexist perfectly, each region boasts its own unique beauty. The golden beaches and crystal-clear waters of the Algarve captivate sun lovers, while the lush landscapes of the Azores offer an oasis of tranquillity.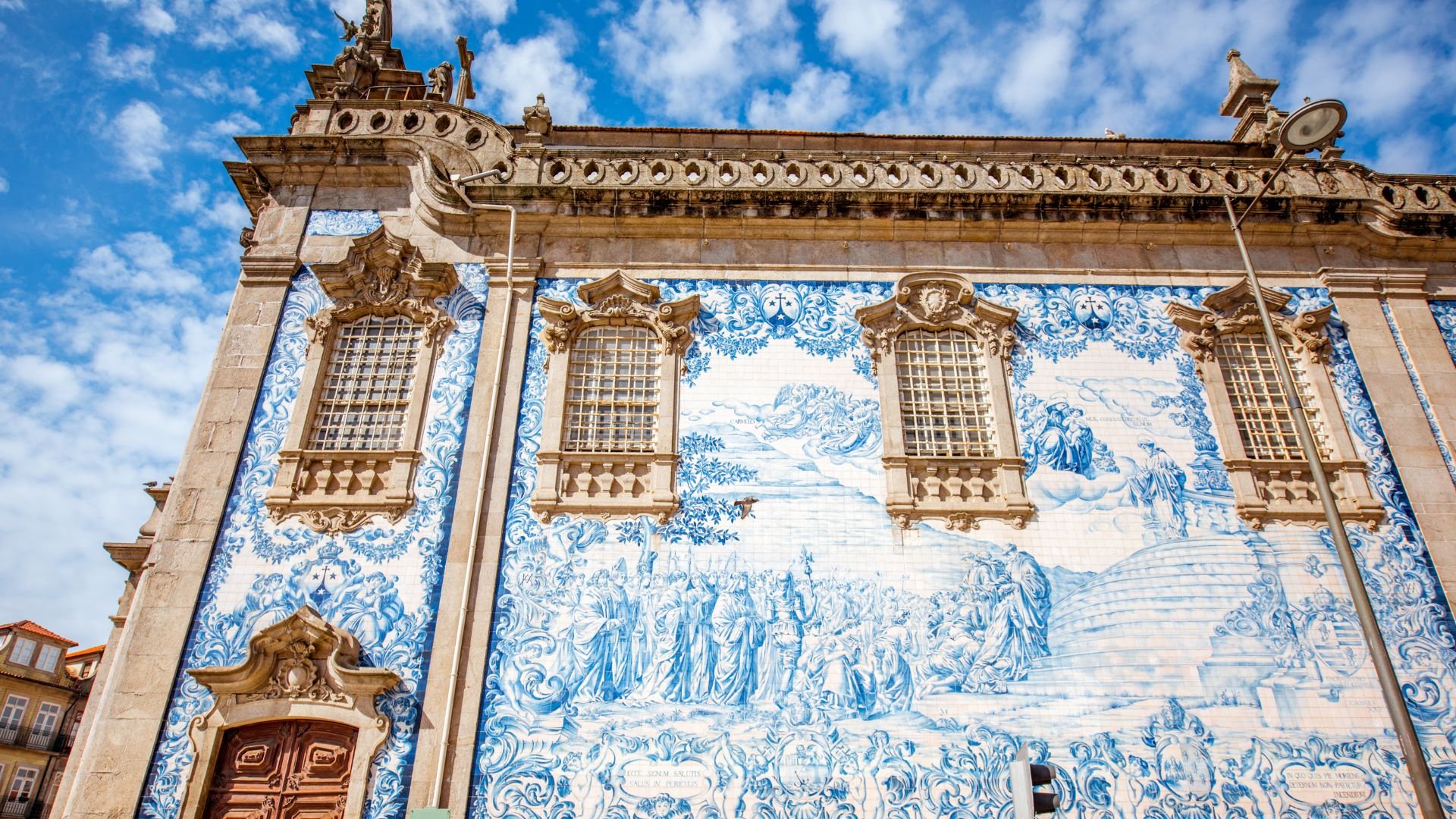 In the heart of Portugal, the charming villages of Alentejo whisper stories of tradition, while the rugged beauty of Madeira's mountains enchants hikers and nature lovers. Everywhere you turn in Portugal, you'll find beauty that transcends borders, making it a country with something enchanting to offer around every corner.
The map of Portugal has a particular division: it has a continental part and another made up of islands. To the north, the country is characterized by mountains and plateaus, such as the Serra da Estrela, where you'll find the highest point in mainland Portugal, the Torre, at 1,993 meters. The central region is marked by the Tagus River valley, and to the south we find the Alentejo and the Algarve, with plains and long beaches.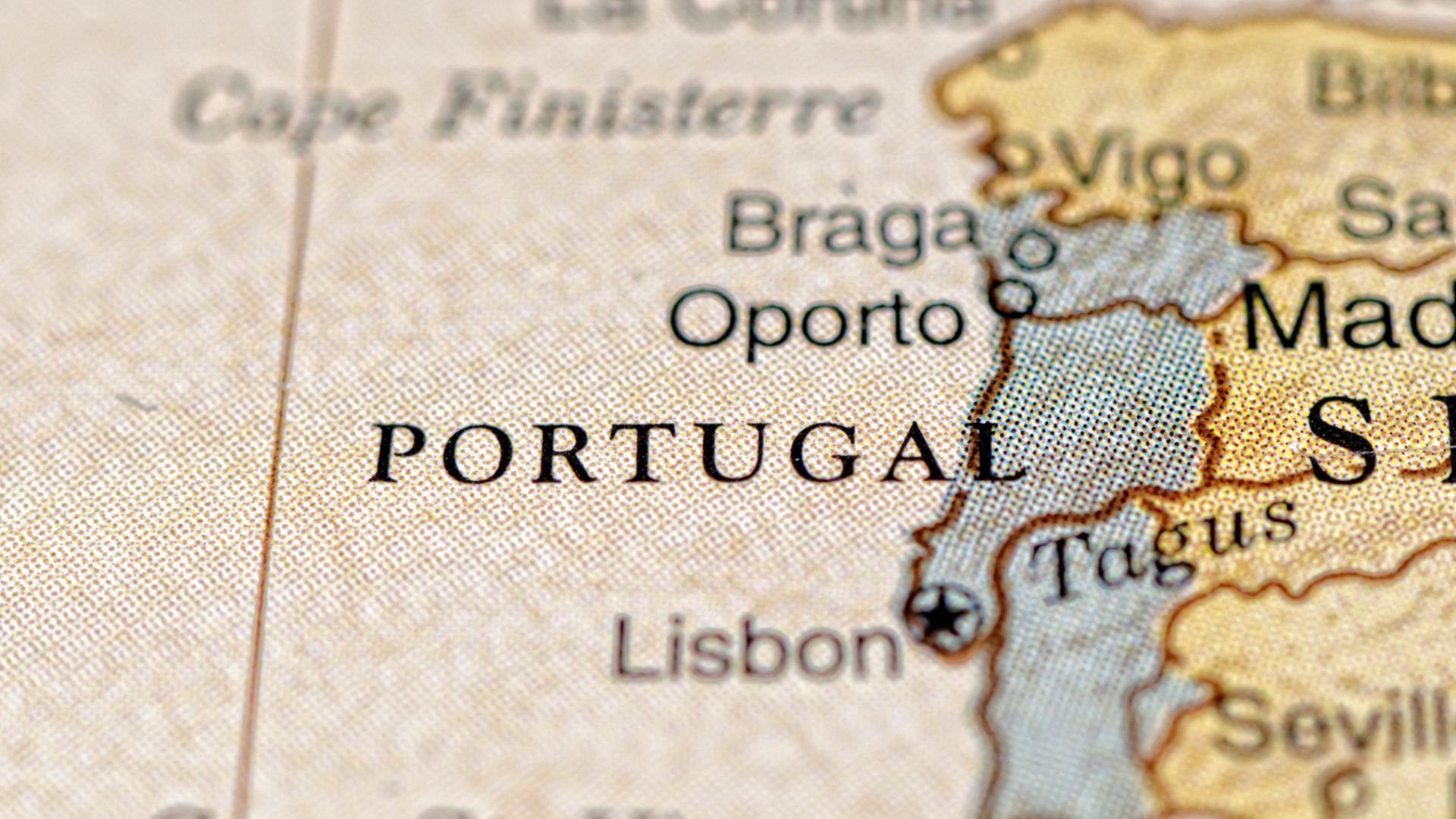 Portugal is officially known as the Portuguese Republic and is located in the southwest of Europe, on the Iberian Peninsula. It borders Spain to the east and north and the Atlantic Ocean to the west and south.
The map of Portugal is divided into Regions, Districts, and Counties. But what are the regions of Portugal anyway, and what are the must-see and most beautiful places in each of them? Let's demystify it
Northern Portugal (Norte)
Northern Portugal, often referred to as "Norte," is a region known for its captivating blend of history, natural beauty, and vibrant culture. Northern Portugal's rich history, diverse landscapes, and warm hospitality make it a remarkable destination for travelers seeking a blend of cultural immersion and natural beauty.
Porto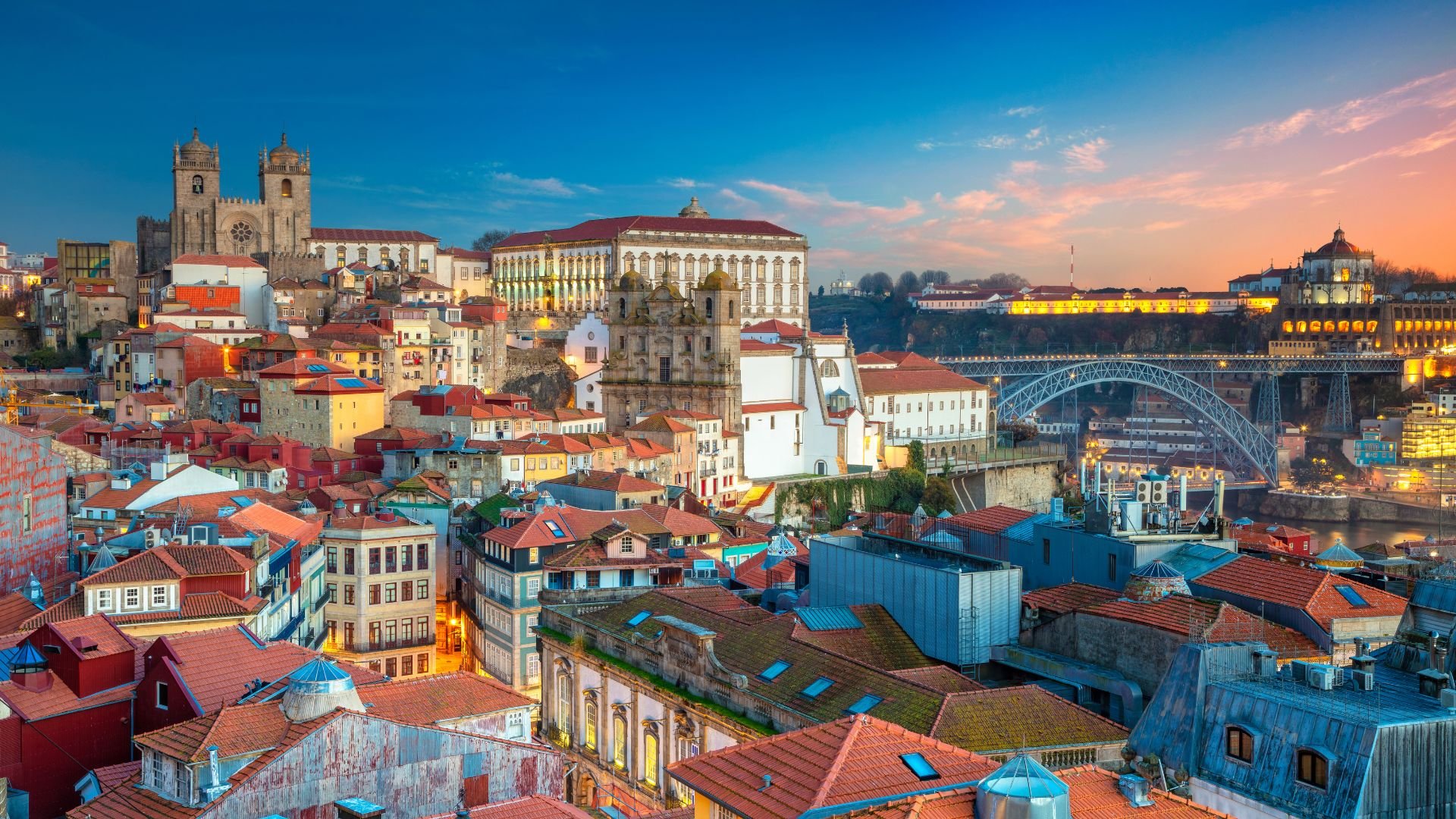 Porto, located in the north of Portugal, is undoubtedly one of the country's most unmissable destinations. This vibrant city, known for its historic charm and scenic beauty, captivates visitors with its neighborhoods rich in character, notably the UNESCO-listed Ribeira district. Here, the colorful façades overlook the Douro River and the narrow, winding streets invite you to explore at your leisure. Porto's cultural treasures include the iconic Livraria Lello, a paradise for bibliophiles, and the majestic Torre dos Clérigos. However, it is the city's association with Port wine that truly sets it apart.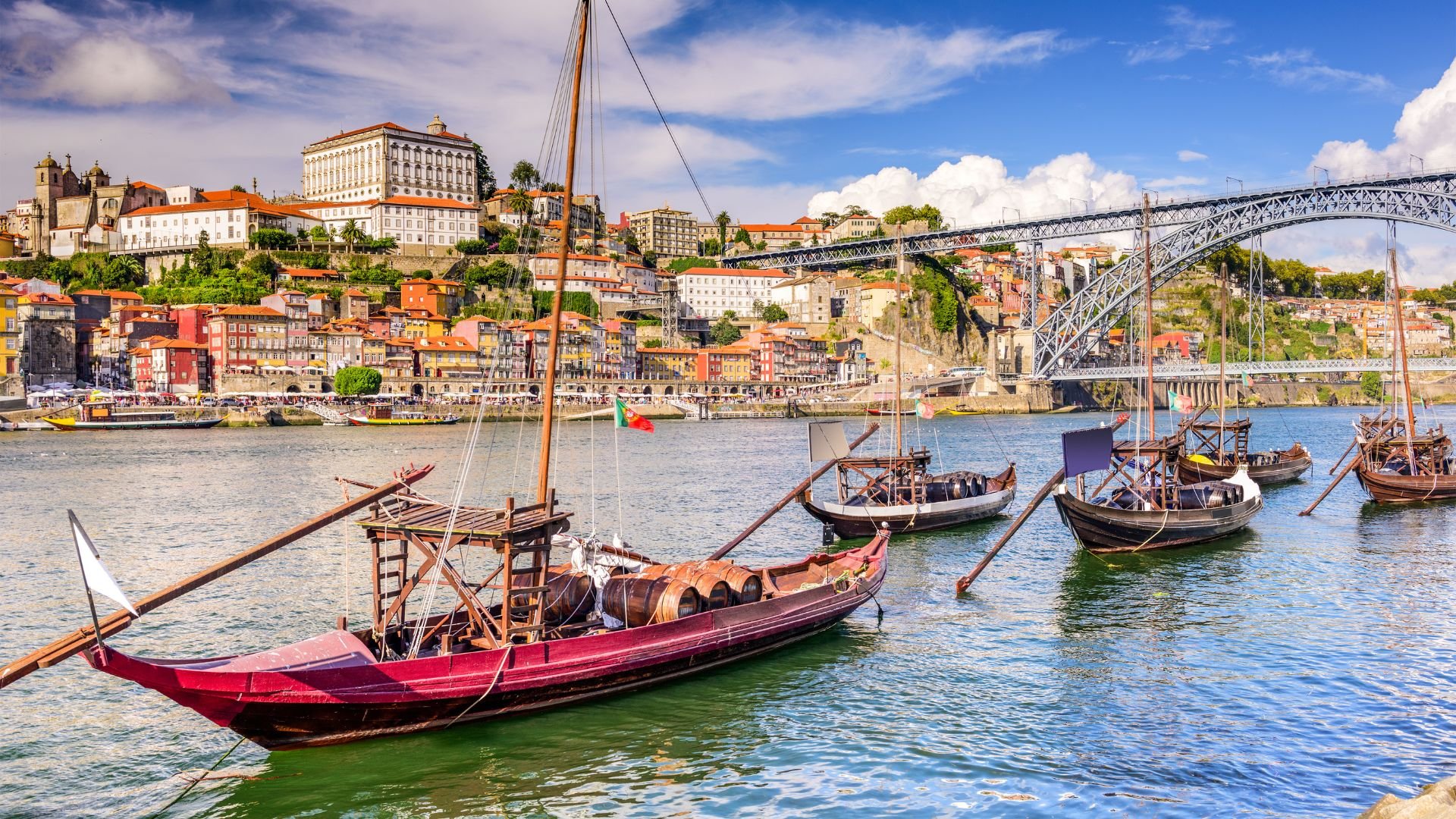 A visit to the wine cellars in Vila Nova de Gaia offers a glimpse into the centuries-old tradition of wine production, complemented by delicious tastings. With its mix of cultural heritage, riverside charm, and the tantalizing aroma of Francesinha sandwiches, Porto is an absolute highlight among Portugal's diverse regions.
Douro Valley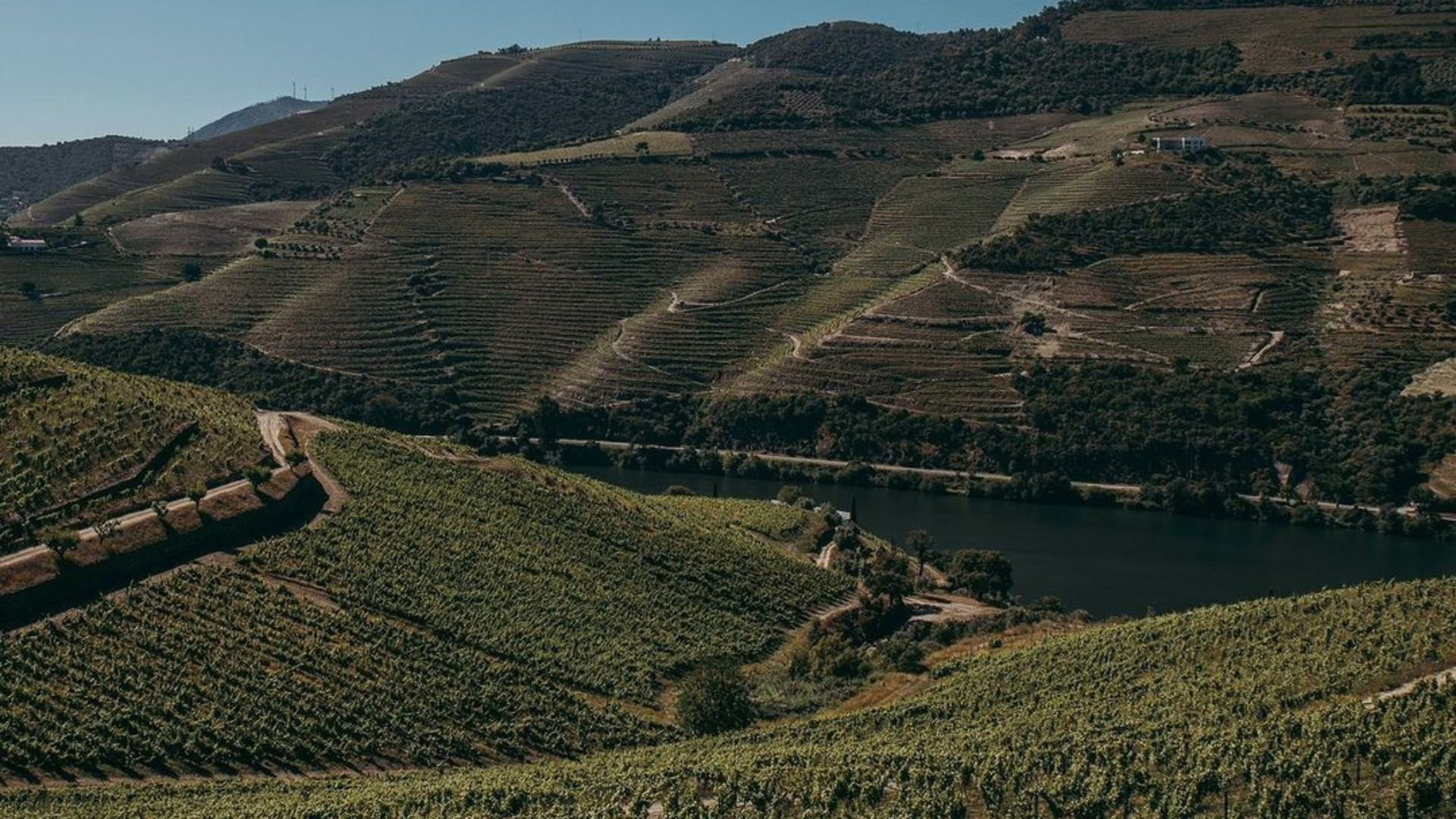 The Douro Valley, often hailed as the heart of Northern Portugal, is an unmissable gem within the country's diverse regions. This enchanting landscape, a UNESCO World Heritage site, unfurls with terraced vineyards that cascade gracefully along the meandering Douro River. Its picturesque beauty is nothing short of breathtaking, with each curve of the river revealing a new panorama of rolling hills and verdant grapevines.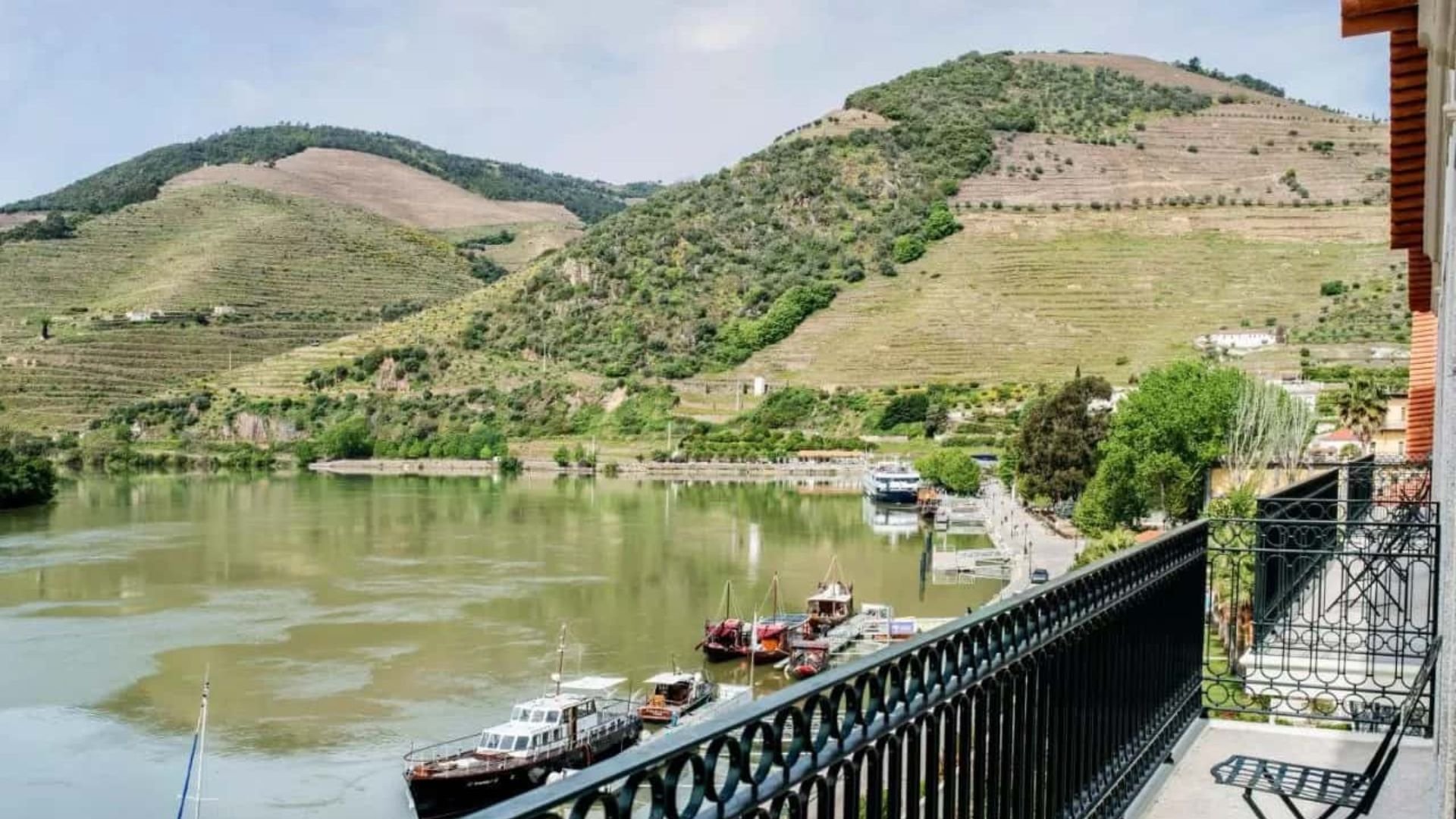 Beyond the visual spectacle, the Douro Valley is the birthplace of Portugal's world-famous Port wine, and a visit to the historic quintas (wine estates) here is a journey into the art and tradition of winemaking. Whether you're savoring a glass of fine wine on a river cruise or embarking on a scenic drive along the wine route, the Douro Valley offers an unforgettable taste of Portugal's natural and viticultural heritage.


Guimarães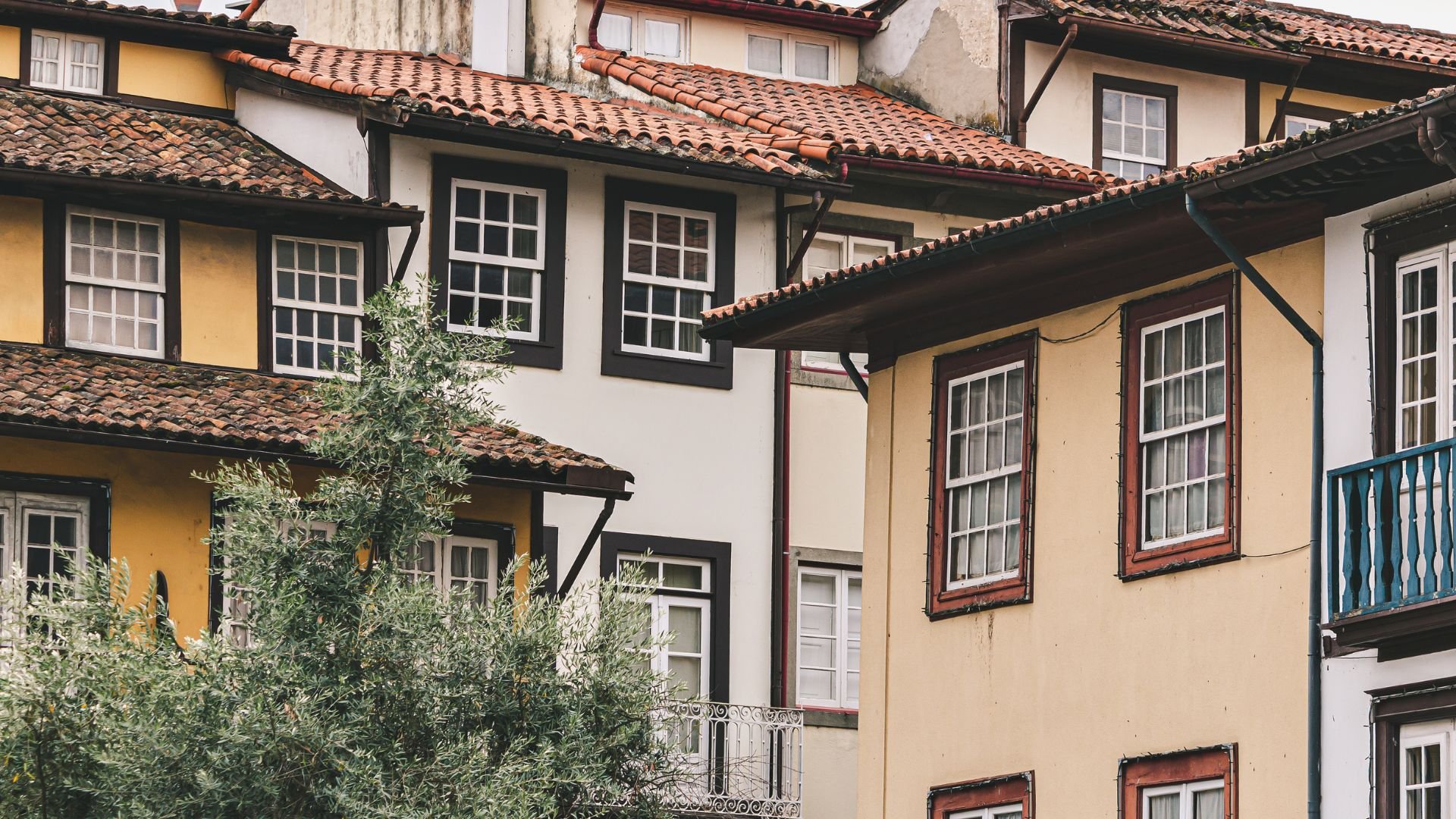 Guimarães or the "Cradle of Portugal," holds a place of utmost importance in the nation's history and is an unmissable destination within the Northern region. This charming city is a living testament to Portugal's medieval past, with its cobblestone streets, well-preserved architecture, and the iconic Castle of Guimarães, where the nation's first king, Afonso I, was born. Wander through the historic center, a UNESCO World Heritage Site, where you'll find picturesque squares and centuries-old buildings.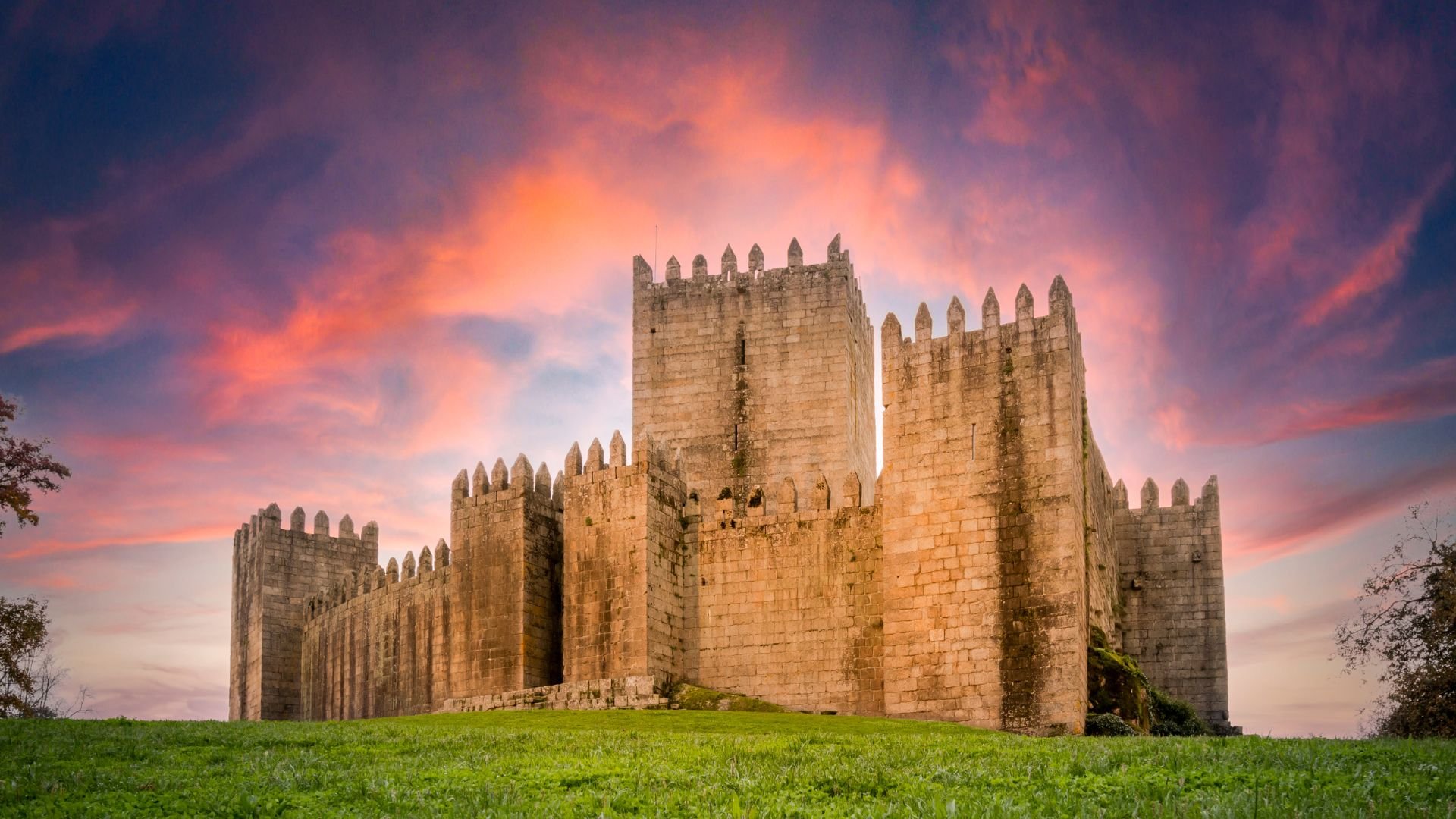 The medieval ambiance is complemented by a vibrant cultural scene, with museums, festivals, and a youthful energy brought by students from the local university. Guimarães effortlessly combines its rich historical heritage with a dynamic modern spirit, making it a must-visit destination for those exploring Portugal's regions.

Viana do Castelo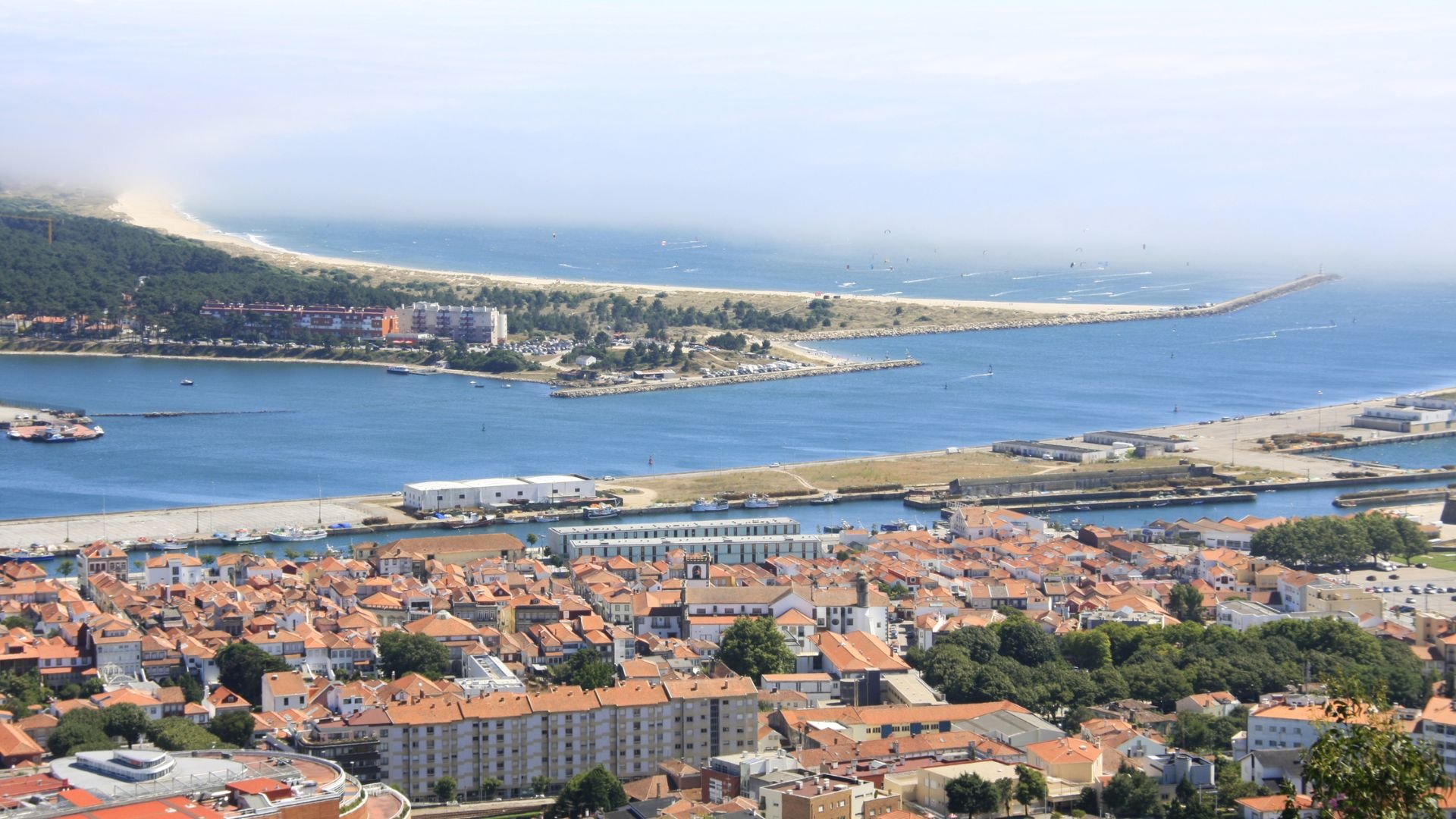 Viana do Castelo is a true gem of the Minho region and a must-visit destination within the country. This picturesque coastal town seamlessly marries its maritime heritage with charming architecture, creating an atmosphere of undeniable allure. Viana do Castelo is celebrated for its beautiful beaches, including the Praia da Amorosa and Praia do Cabedelo, offering sun-seekers and water sports enthusiasts a paradise by the Atlantic.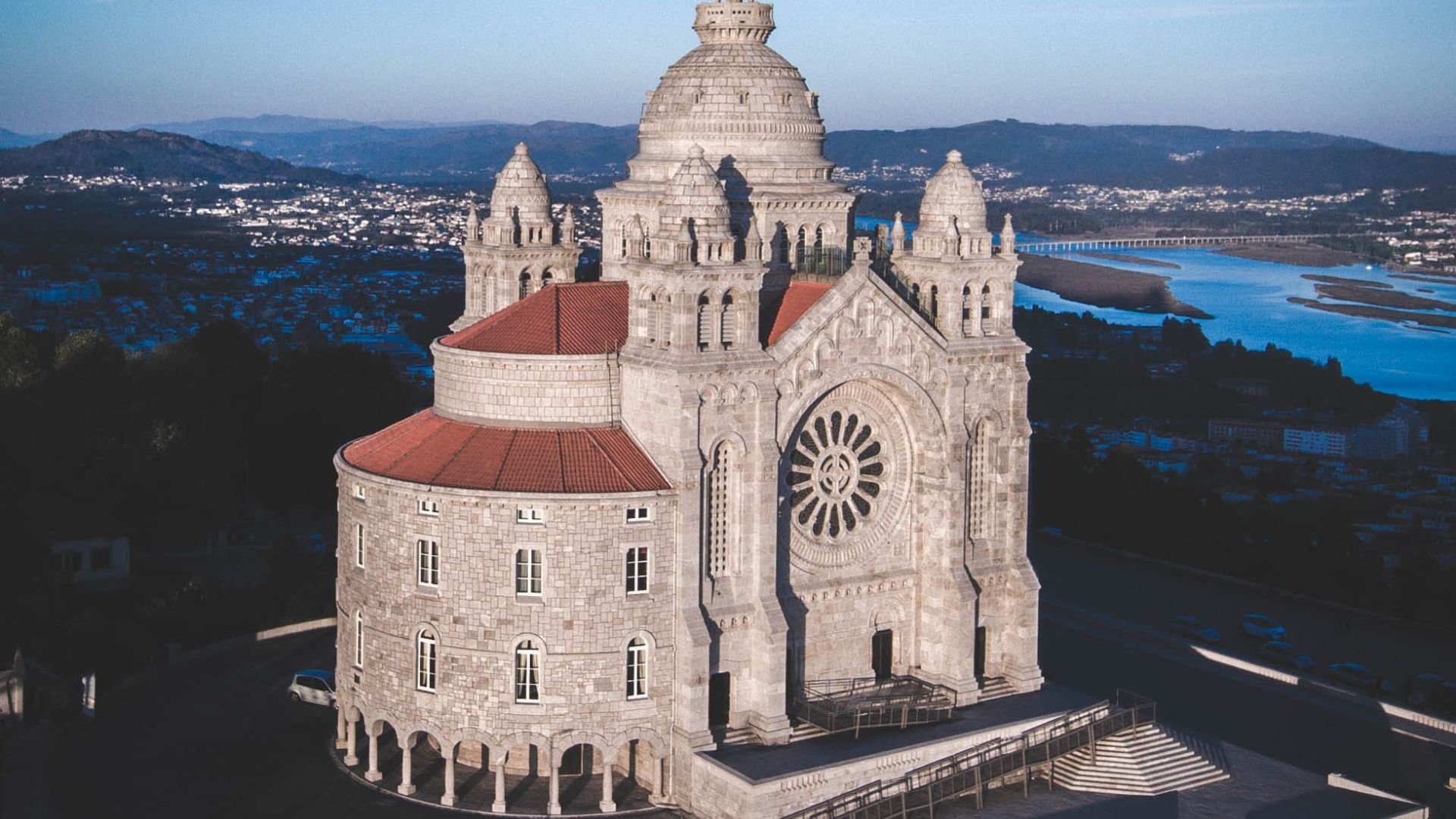 The town's historic center boasts elegant squares, colorful buildings, and the emblematic Sanctuary of Santa Luzia, which rewards visitors with panoramic vistas of the town and coastline from its hilltop perch. With its rich cultural traditions, lively markets, and a delightful fusion of seaside relaxation and historical intrigue, Viana do Castelo captures the essence of Portugal's enchanting northern region.
Central Portugal (Centro)
Central Portugal, often referred to as "Centro," is a captivating region that combines historical treasures, stunning natural landscapes, and a vibrant cultural scene. Central Portugal's blend of history, natural beauty, and cultural richness provides travelers with a diverse range of experiences. Whether you're wandering through Lisbon's historic streets or exploring the fairytale settings of Sintra, this region promises unforgettable memories and a deep appreciation for Portugal's heritage.
Coimbra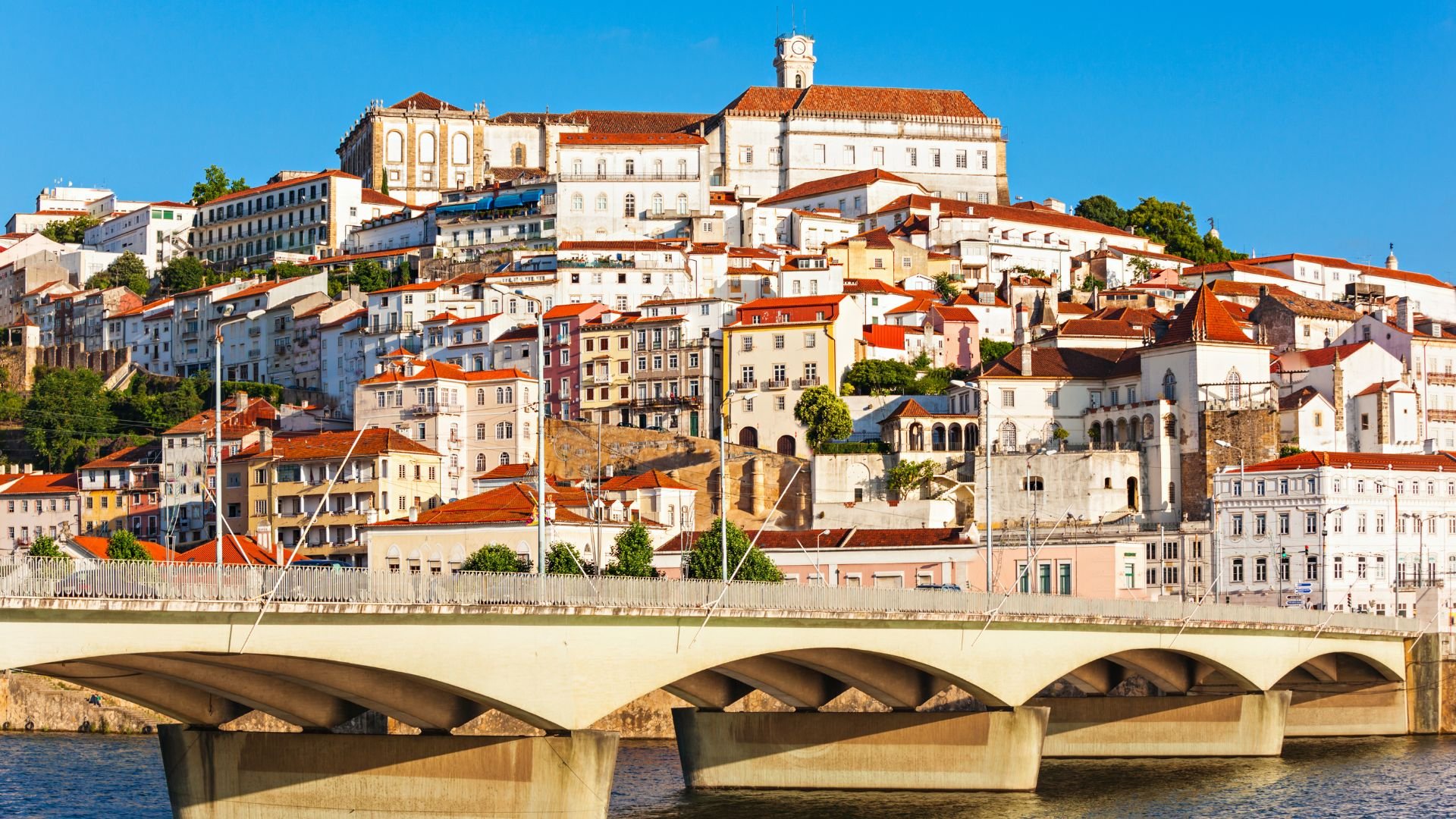 Coimbra, situated in the heart of Central Portugal, is a city steeped in history and academia. Its most prominent feature is the University of Coimbra, one of Europe's oldest and most prestigious institutions of higher learning. The university's historic buildings, libraries, and the intricate Joanina Library are a testament to Coimbra's rich academic tradition. The city's picturesque old town, known as the "Alta" or upper town, is a maze of narrow streets, historic squares, and charming cafes. Dominated by the majestic Coimbra University Tower, this area exudes a timeless ambiance that invites exploration.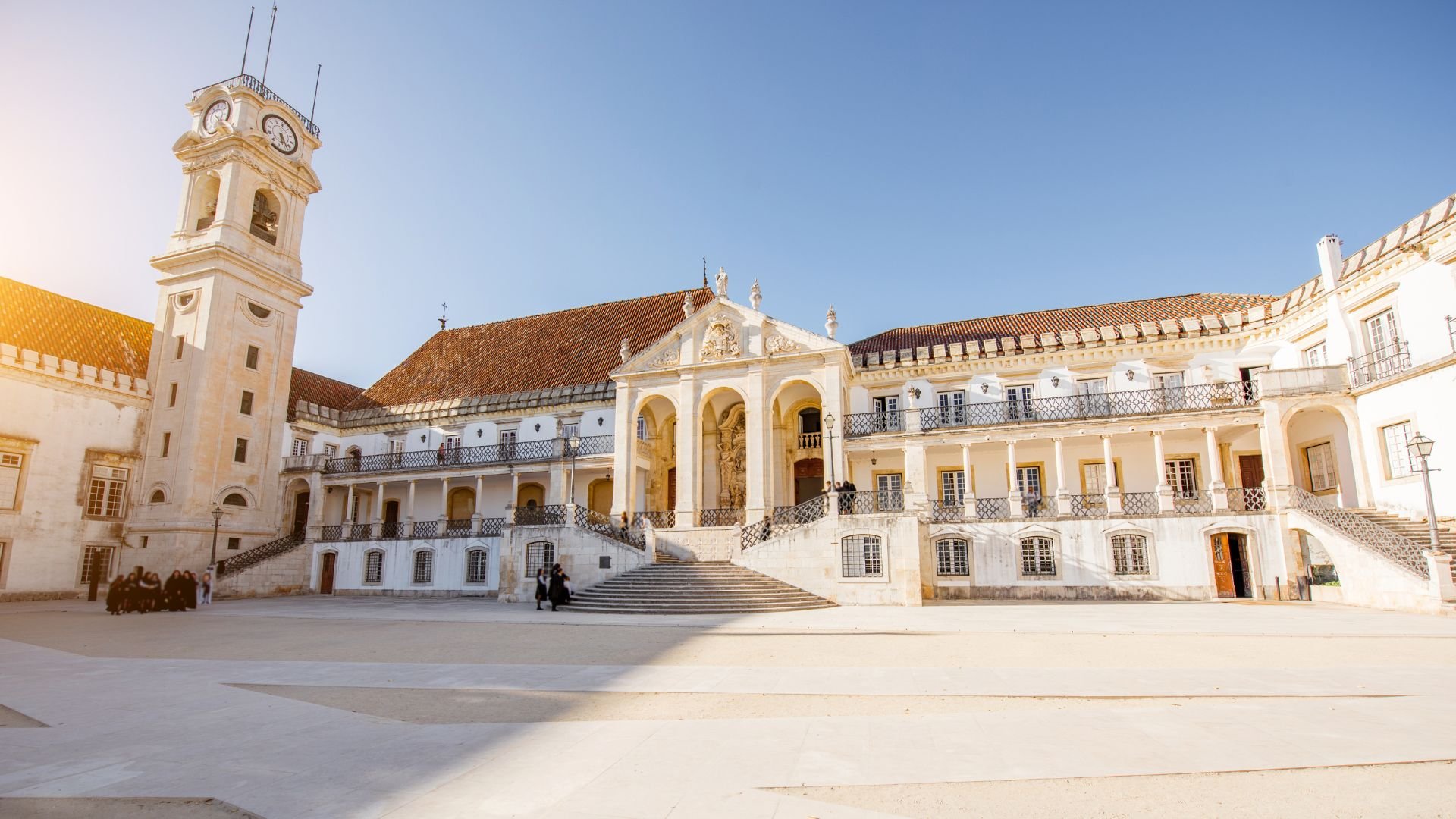 Coimbra also boasts cultural treasures like the Santa Cruz Monastery, where Portugal's first two kings are buried, and the Machado de Castro National Museum, home to an impressive collection of art and historical artifacts. The Mondego River adds to the city's scenic allure, with its serene riverbanks ideal for leisurely strolls.
Aveiro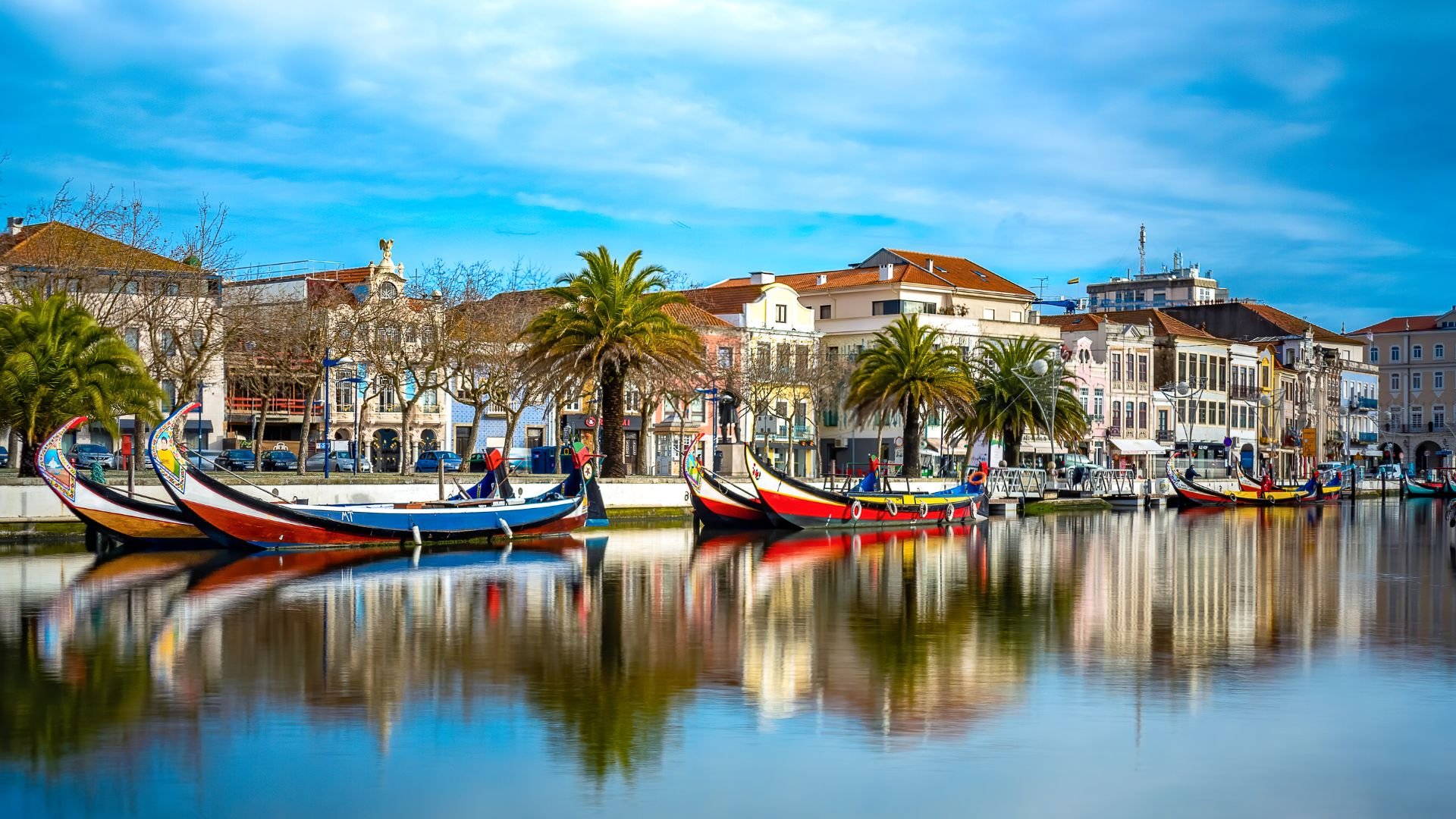 Aveiro, often hailed as the "Venice of Portugal," is a jewel nestled within the Central region and a must-visit destination for travelers exploring this diverse country. This enchanting coastal town is a picturesque blend of historic charm and maritime allure. Its meandering canals, crisscrossed by colorful moliceiro boats, evoke the romantic spirit of Venice.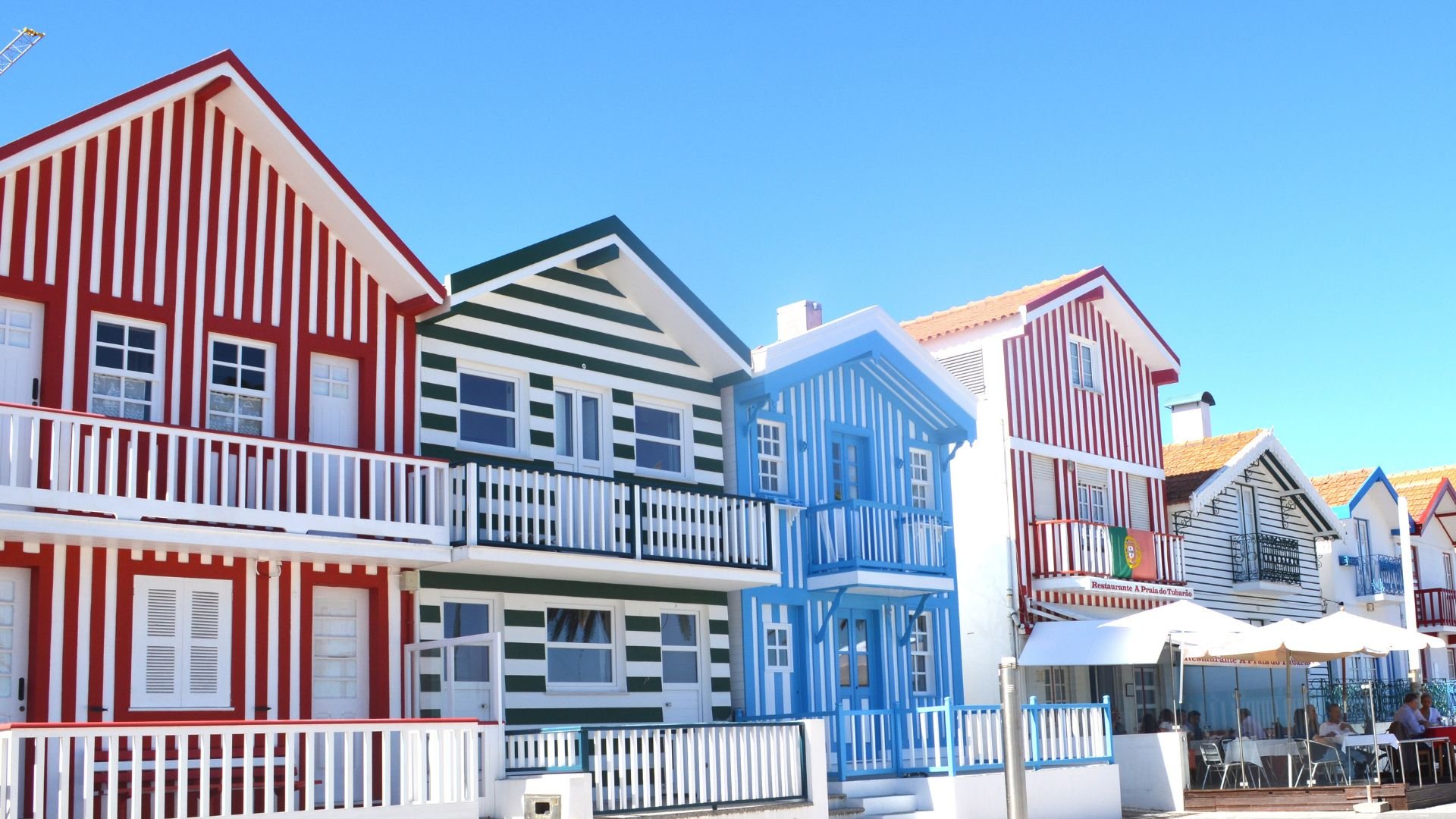 Aveiro's vibrant streets are adorned with Art Nouveau buildings that add to its architectural splendor. Visitors can savor delicious seafood in the bustling fish market, sample the famous ovos moles (sweet pastries), or simply wander along the tranquil waterways. The town's unique character and its proximity to pristine beaches make Aveiro a place of undeniable charm, where tradition mingles effortlessly with seaside relaxation.
Serra da Estrela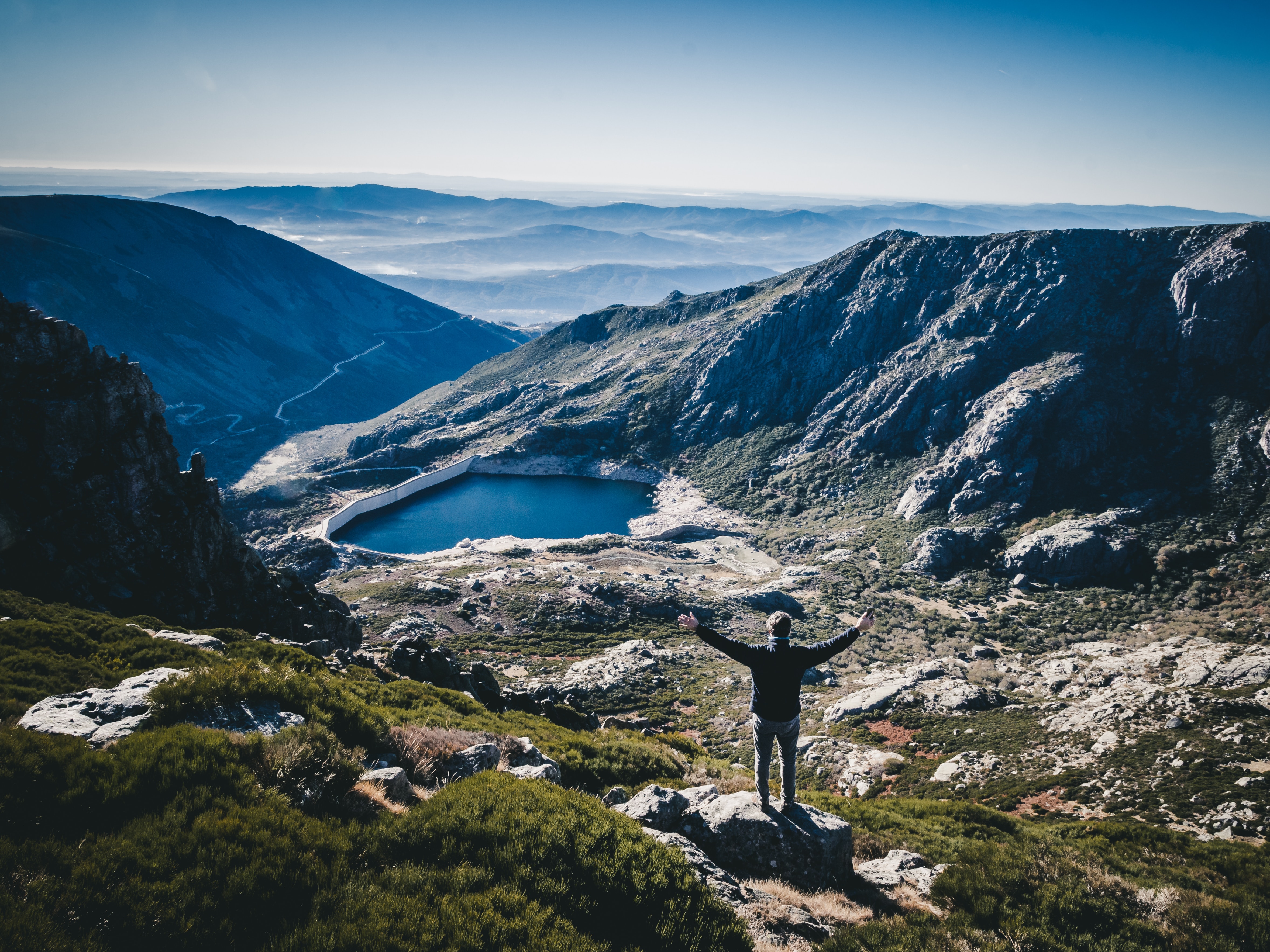 Photo by Francisco T Santos (Unsplash)
A breathtaking mountain range that beckons adventurers and nature lovers alike. As the highest mountain range in Portugal, it offers stunning landscapes characterized by rugged peaks, lush valleys, and pristine lakes. The Serra da Estrela Natural Park, with its diverse flora and fauna, is a paradise for hikers, offering a network of trails that wind through ancient forests and alpine meadows.
Folgosinho | Credits: Manuel Ferreira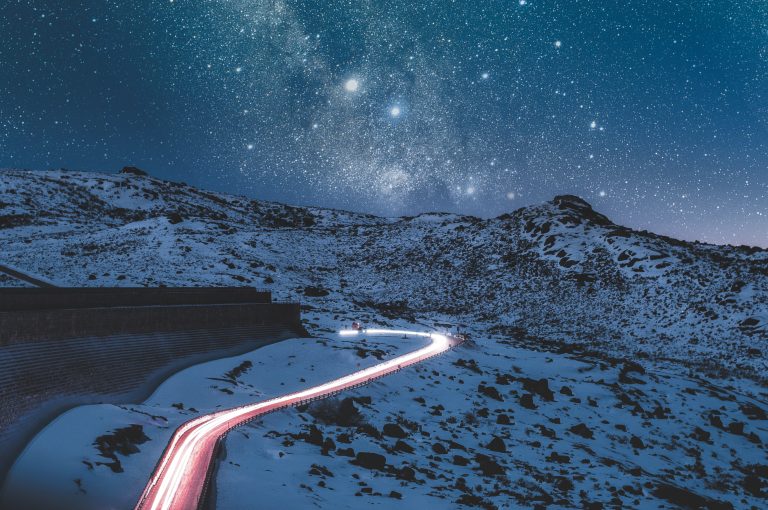 Photo by Ricardo Rocha (Unsplash)

During the winter months, the range transforms into a snow-covered wonderland, becoming Portugal's only ski resort. Among its highlights is the Torre, the highest point in mainland Portugal, offering panoramic views of the surrounding countryside. The charming mountain villages like Manteigas and Belmonte offer a glimpse into the region's traditional way of life. Serra da Estrela is not just a natural wonder but also a cultural treasure trove, making it an unmissable destination for those seeking both outdoor adventure and a taste of authentic Portugal.
Lisboa/ Lisbon
The Lisbon region, a vibrant and diverse cultural hub in Portugal, captivates visitors with its captivating blend of history, modernity, and natural beauty. Beyond the capital, the Lisbon region unfolds with enchanting towns like Sintra, home to romantic palaces set amid lush forests, and the coastal gems of Cascais and Estoril. The Lisbon region seamlessly marries tradition with modernity, offering travelers a captivating journey through Portugal's cultural and scenic treasures.
Lisbon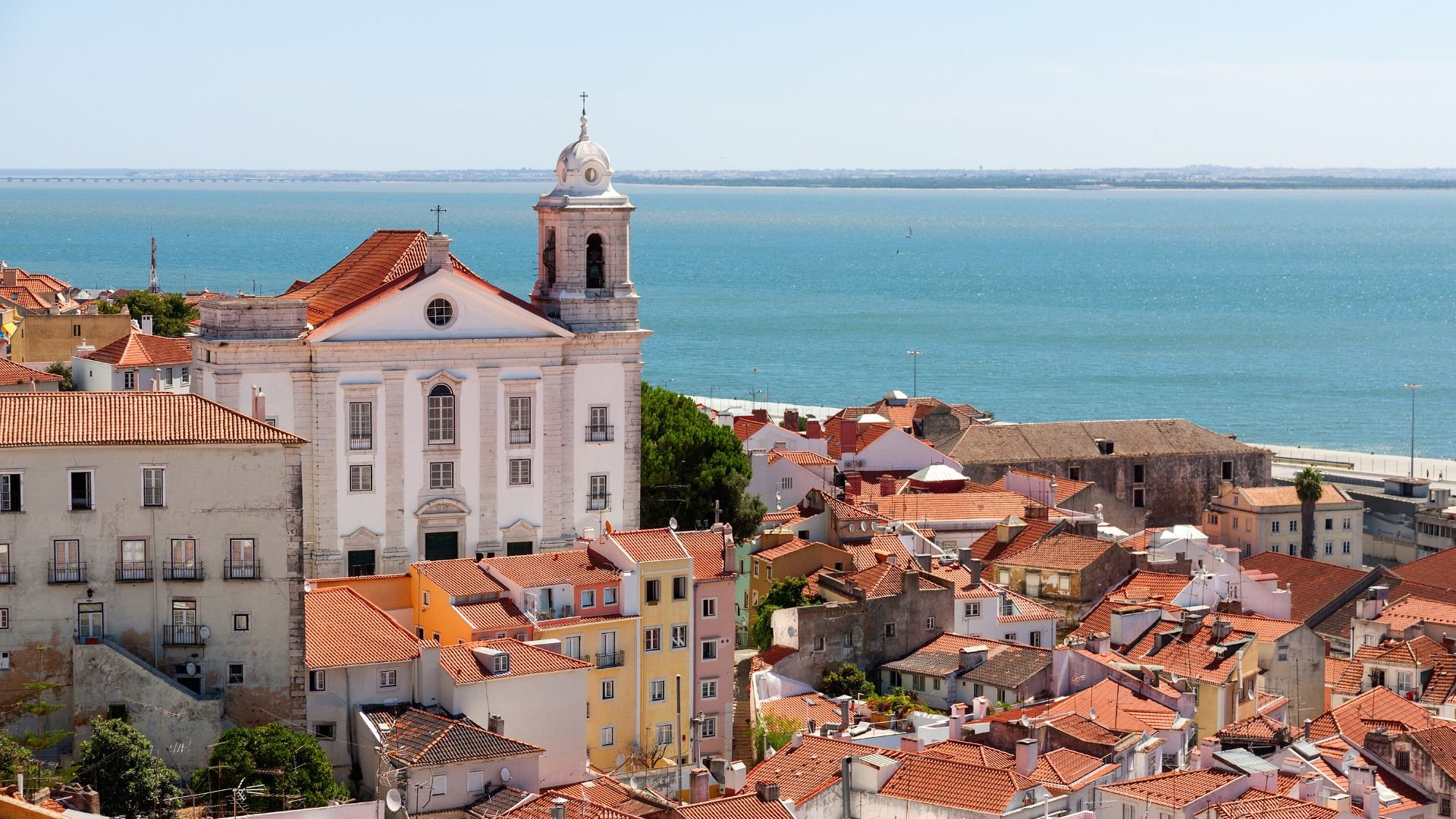 At its heart lies the dynamic capital city of Lisbon, where historic neighborhoods like Alfama and Bairro Alto beckon with their labyrinthine streets and colorful facades. Iconic landmarks such as Belém Tower and Jerónimos Monastery pay homage to Portugal's maritime past. But Lisbon is not just about history; it's a city of contemporary culture, boasting a thriving arts scene, trendy!
Sintra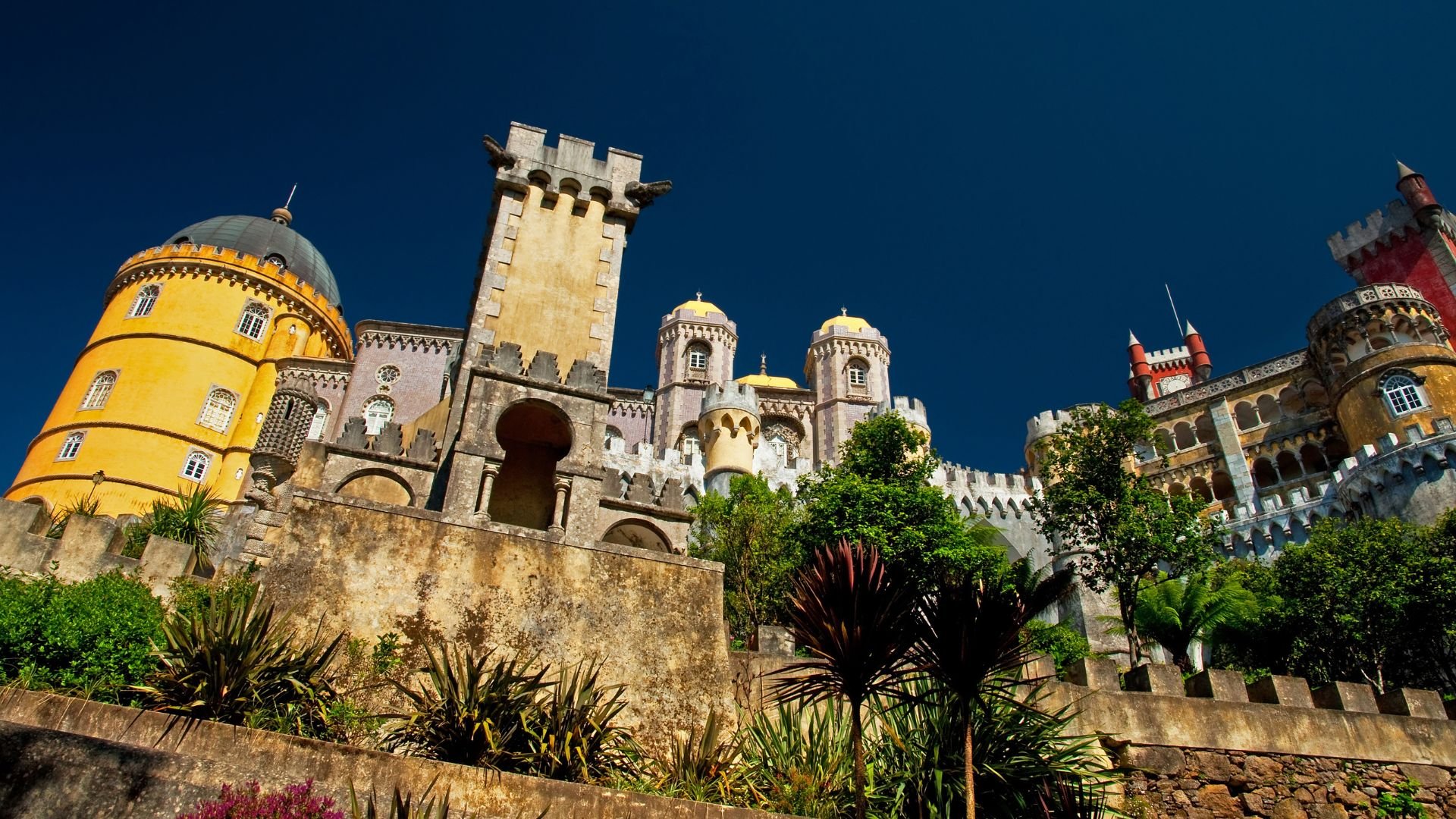 Sintra, a fairytale-like town nestled in the Lisbon region of Portugal, is an enchanting destination that feels like it's straight out of a storybook. This UNESCO World Heritage Site is celebrated for its romantic 19th-century architecture, which includes the whimsical Pena Palace, a kaleidoscope of colors perched atop a lush hill. The town's historic center is a maze of narrow cobblestone streets, where pastel-colored houses adorned with decorative tiles create a picture-perfect setting.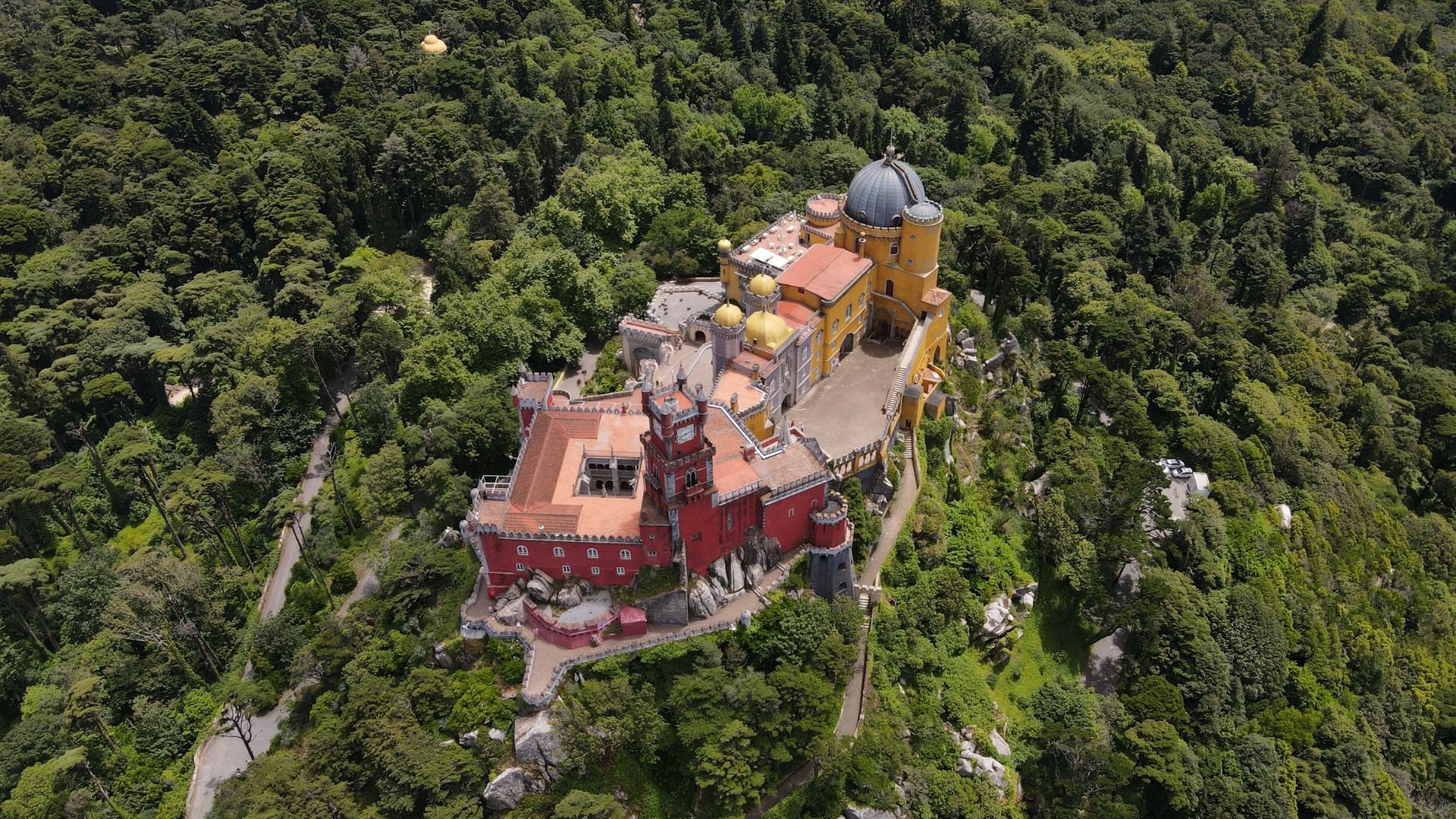 The Moorish Castle, with its ancient walls and panoramic views, adds to Sintra's allure. Surrounding the town is the mystical Sintra-Cascais Natural Park, a treasure trove of forests, gardens, and mysterious caves, where you'll find the intriguing Quinta da Regaleira, a mansion with enchanting gardens and secret tunnels. Sintra's otherworldly ambiance and architectural wonders make it a must-visit destination, inviting travelers to step into a dreamlike realm of beauty and history.
Cascais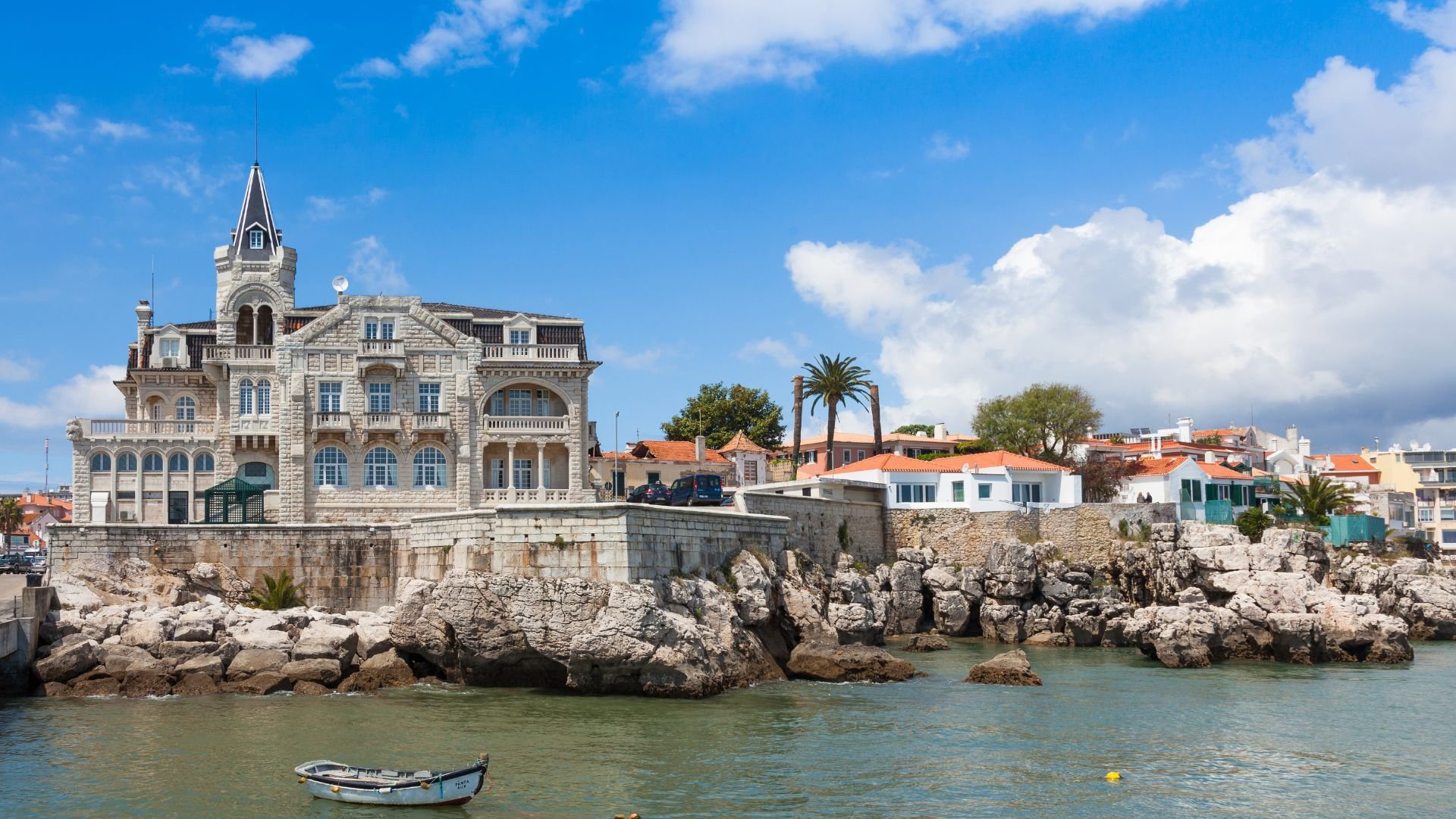 Cascais, a picturesque coastal town in the Lisbon region of Portugal, is a sun-soaked paradise and a quintessential destination for those seeking a blend of natural beauty, history, and seaside charm. Once a small fishing village, Cascais has evolved into a vibrant coastal resort town. Its stunning coastline is adorned with sandy beaches, inviting visitors to soak up the sun, swim in the Atlantic, or indulge in water sports. The town's historic center features charming cobbled streets, colorful buildings, and lively squares.
Setúbal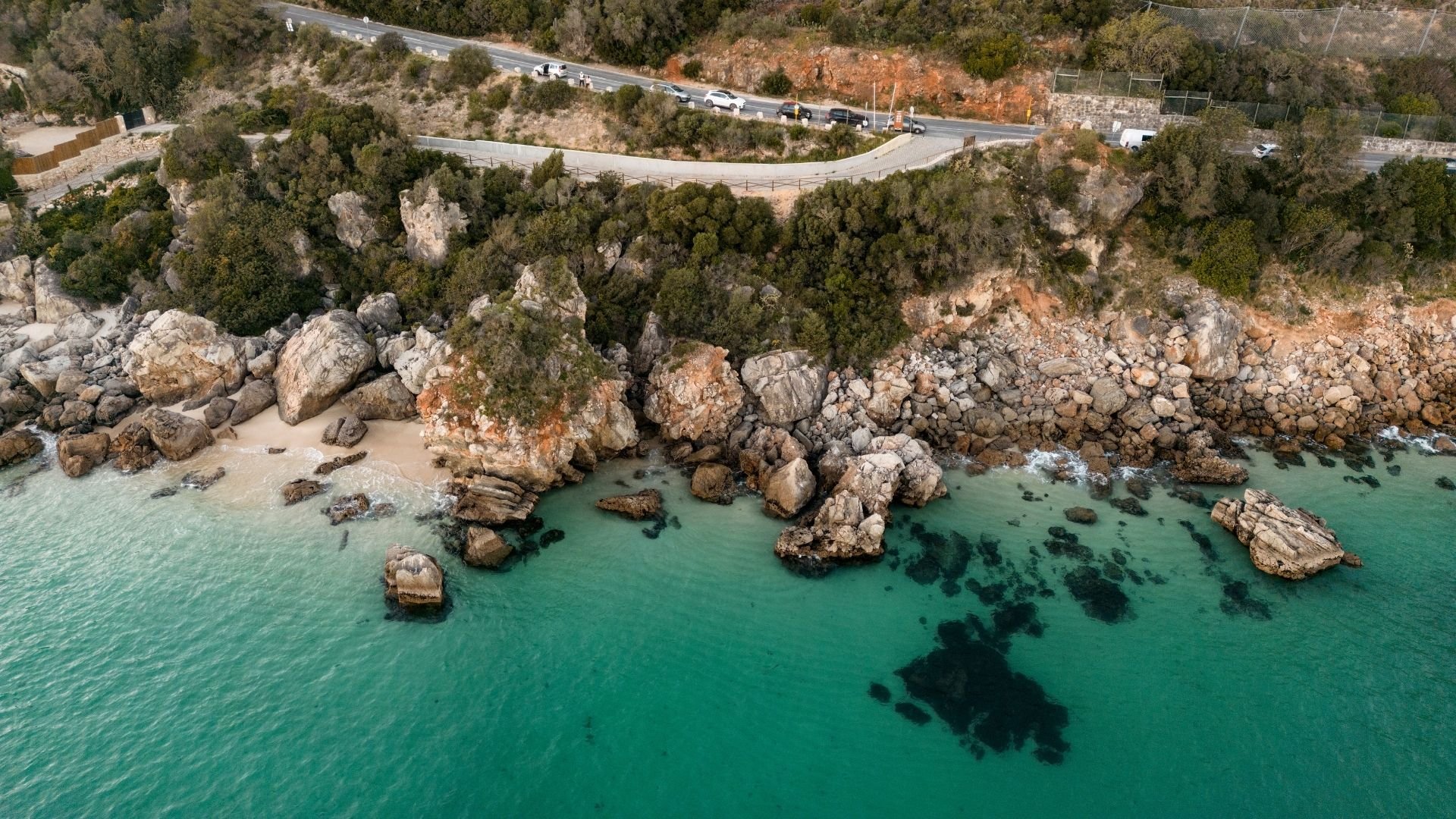 Setúbal, a charming coastal city located south of Lisbon is nestled along the scenic Setúbal Peninsula, this historic town is blessed with a rich maritime heritage and stunning natural beauty. The picturesque waterfront, framed by colorful buildings and bustling seafood restaurants, invites visitors to savor fresh catch-of-the-day dishes while enjoying views of the Sado River and the nearby Troia Peninsula.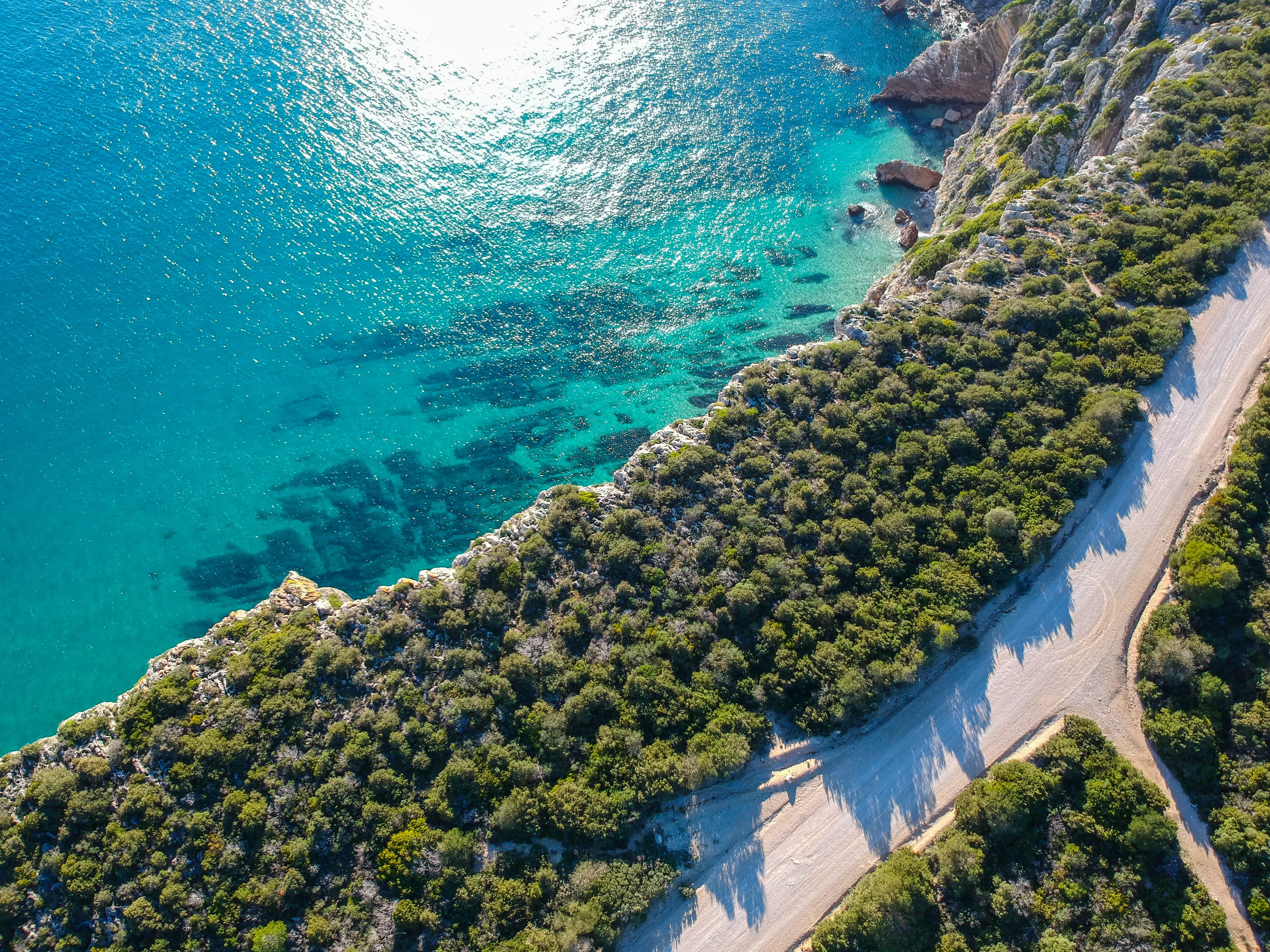 One of Setúbal's main attractions is the nearby Serra da Arrábida Natural Park, known for its dramatic limestone cliffs, lush forests, and pristine beaches like Praia dos Coelhos and Praia do Portinho da Arrábida. This natural paradise offers hiking and outdoor adventures, making it an ideal destination for nature enthusiasts.
Alentejo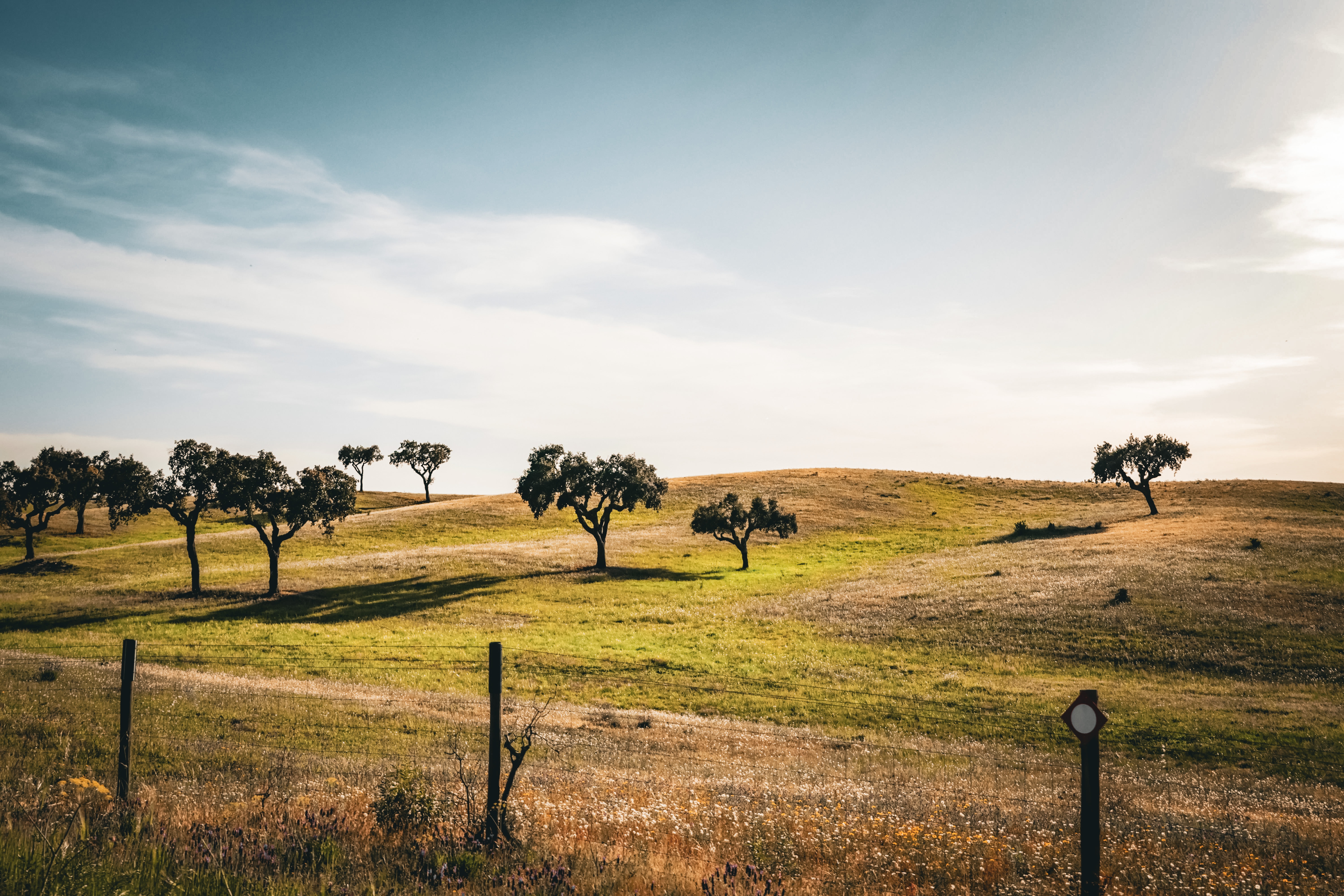 Alentejo, often referred to as Portugal's hidden gem, is a vast and serene region that sprawls across the southern part of the country. Renowned for its expansive golden plains, rolling vineyards, and timeless medieval towns, Alentejo offers a tranquil escape from the hustle and bustle of city life. This land of cork trees and olive groves exudes a captivating sense of slow-paced authenticity, where life unfolds at a leisurely rhythm. Evora, its capital, is a UNESCO World Heritage Site, boasting Roman ruins, a striking cathedral, and a chapel constructed entirely from human bones.
The region is also a haven for food and wine enthusiasts, with hearty Alentejano cuisine and award-winning wineries dotting the landscape. Whether you're exploring historic villages, lounging by serene reservoirs, or simply savoring the rich flavors of Alentejo's cuisine, this region is an undisputed treasure for those seeking an off-the-beaten-path experience in Portugal.
Évora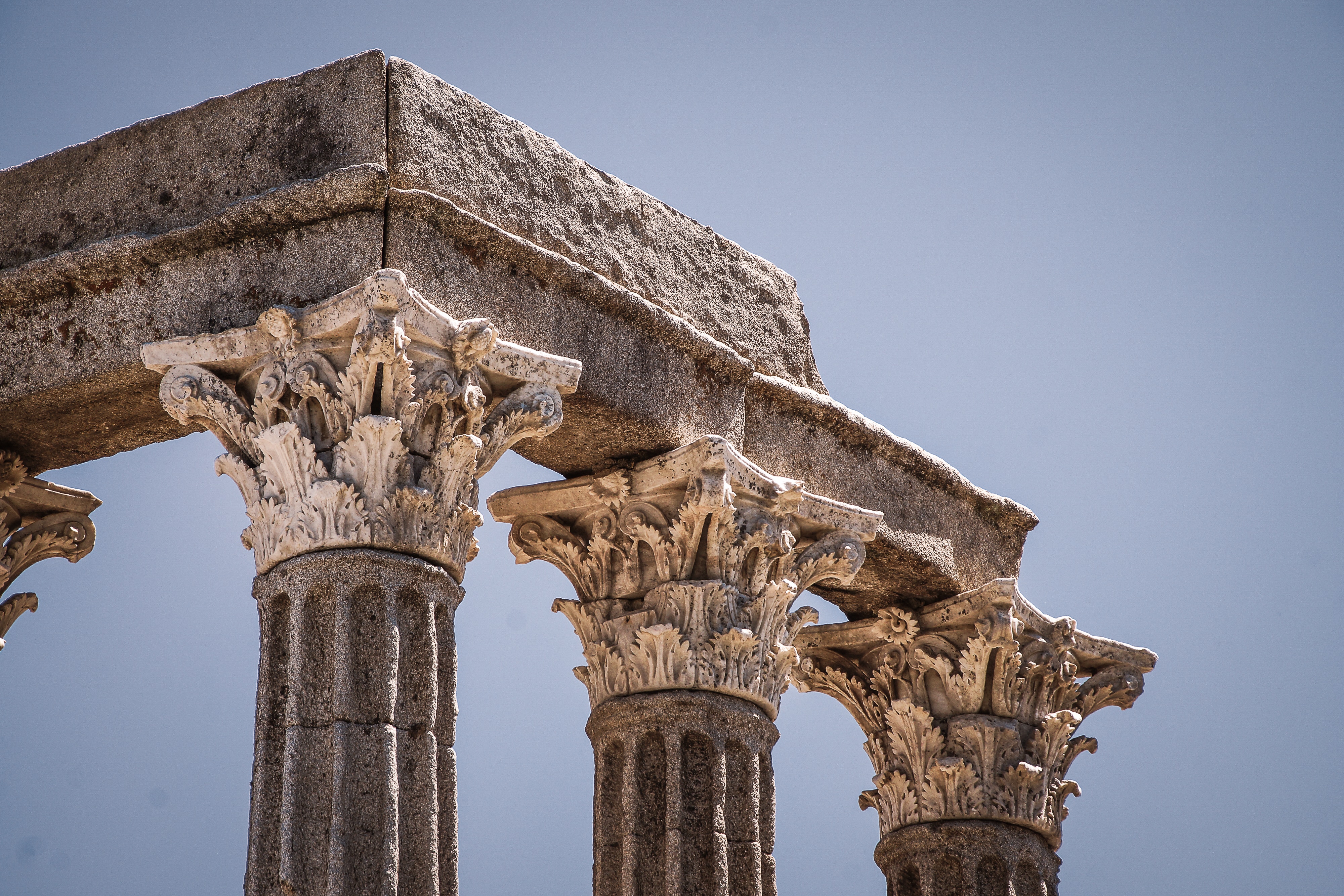 Évora, the graceful capital of Portugal's Alentejo region, is a city that effortlessly marries the past and the present. This UNESCO World Heritage Site is steeped in history, with well-preserved Roman ruins, Moorish architecture, and a mesmerizing medieval center. The city's most iconic landmark is the striking Roman Temple of Évora, a testament to its rich heritage. The Gothic-style Évora Cathedral and the mysterious Chapel of Bones, adorned with human skeletal remains, are among the city's captivating historical sites.
Monsaraz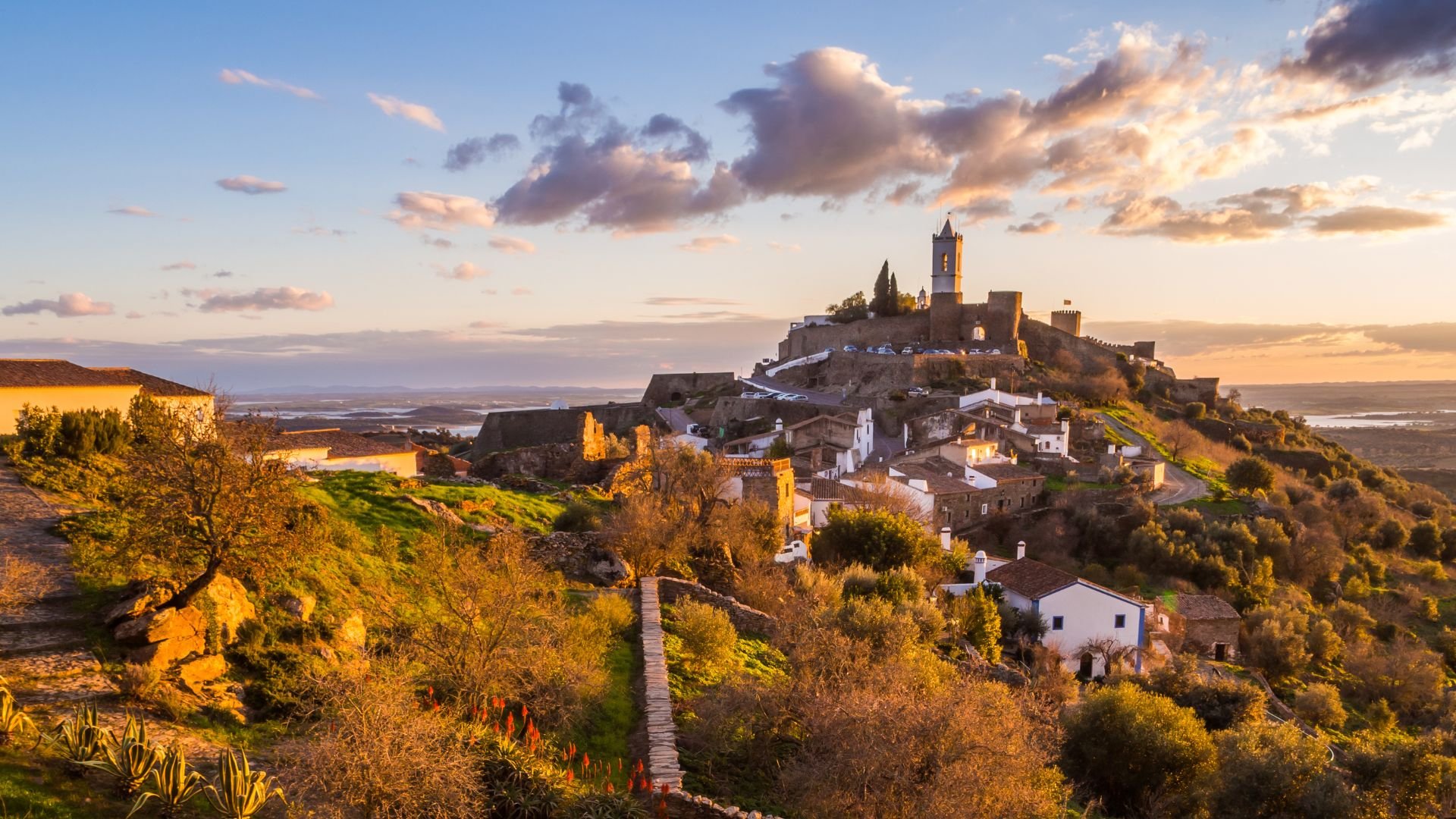 Monsaraz, a captivating medieval village perched atop a hill in Portugal's Alentejo region, is a timeless gem that transports visitors to a bygone era. Encircled by sturdy fortress walls, this historic village boasts a fairytale-like ambiance with its narrow cobblestone streets, rustic white-washed houses adorned with vibrant flowers, and picturesque squares. As you explore Monsaraz, you'll encounter charming artisan shops, traditional restaurants serving Alentejano cuisine, and breathtaking panoramic views of the surrounding landscape.
Comporta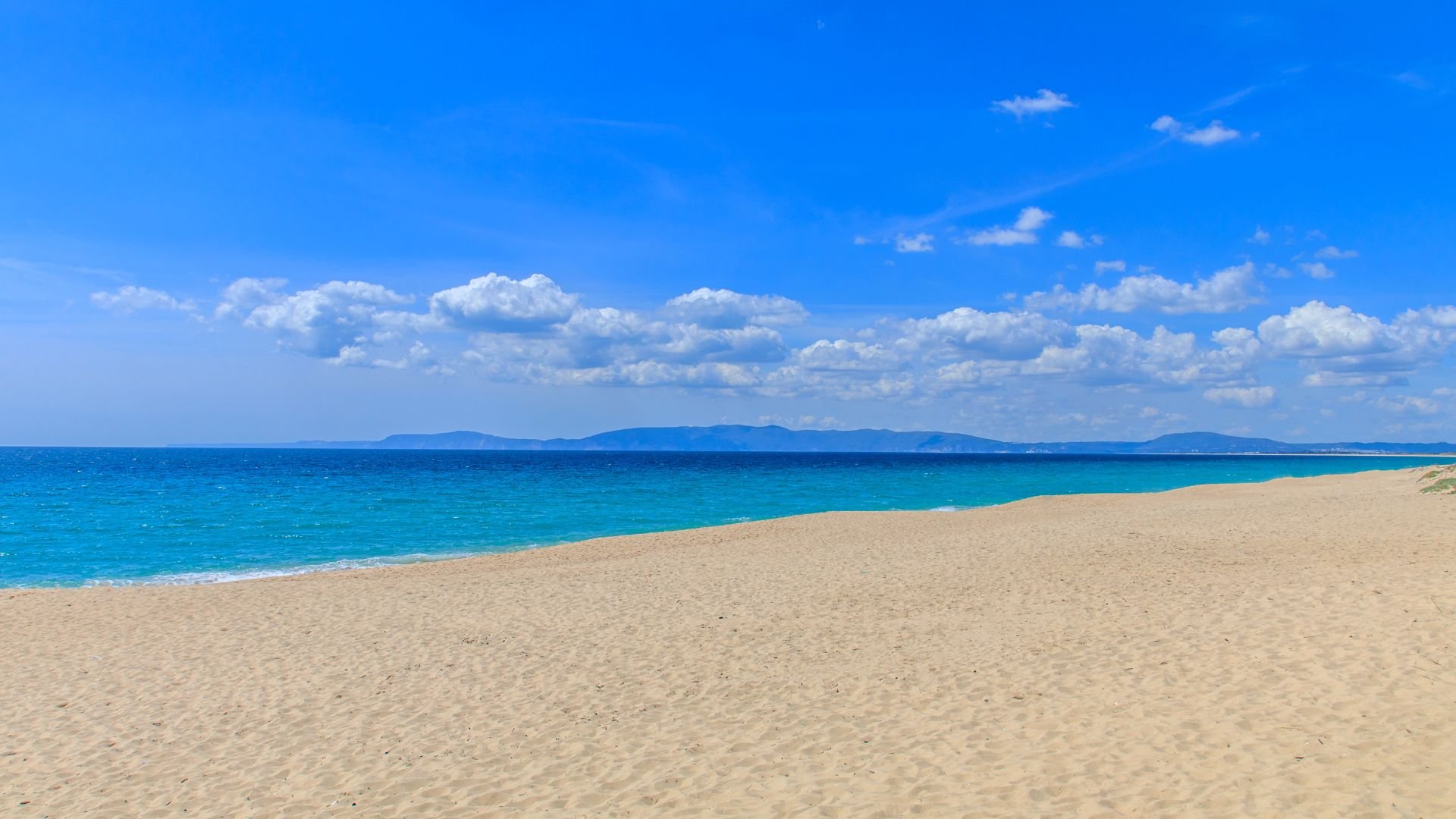 Comporta, a coastal paradise located on the Troia Peninsula in Portugal's Alentejo region, is an idyllic haven of pristine beaches, rice paddies, and natural beauty. Known for its laid-back charm and unspoiled landscapes, Comporta has become a sought-after destination for travelers seeking tranquility and a close-to-nature experience.
Algarve
The Algarve, Portugal's sun-soaked southernmost region, is a true coastal paradise that has captivated travelers for generations. Famous for its stunning beaches, rugged cliffs, and picturesque fishing villages, the Algarve offers a quintessential Mediterranean experience. From the golden sands of Praia da Marinha to the vibrant streets of Albufeira, this region offers a diverse range of experiences. Historic towns like Lagos and Faro blend seamlessly with modern resorts, while the tranquil villages of the interior provide a glimpse into traditional Portuguese life. With its year-round sunshine, world-class golf courses, and delectable seafood cuisine, the Algarve is a destination that effortlessly combines natural beauty, culture, and relaxation, making it a top choice for travelers seeking a coastal escape in Portugal.
Faro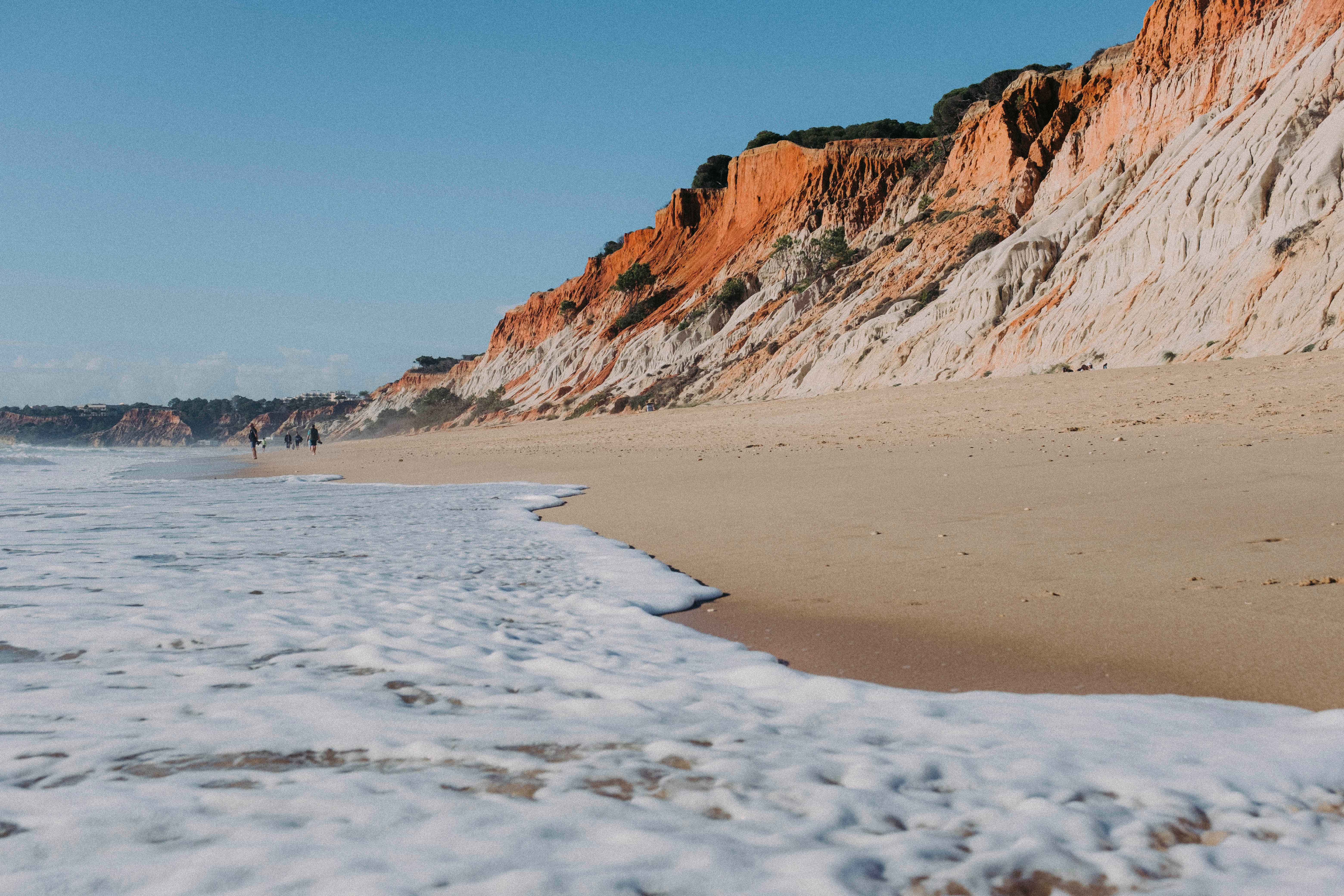 Faro, the capital of Portugal's Algarve region, is a delightful coastal city that serves as a gateway to the natural beauty and cultural richness of southern Portugal. With a history dating back to Roman times, Faro boasts a charming historic center enclosed by ancient Moorish walls. The Arco da Vila, a neoclassical arch, welcomes visitors into the heart of the city, where cobbled streets lead to picturesque squares, like the Praça da Sé with its impressive cathedral.
Faro also serves as the perfect starting point for exploring the stunning Ria Formosa Natural Park, a labyrinth of saltwater lagoons, marshes, and sandbars teeming with birdlife. Boat trips through the park's channels offer an opportunity to appreciate its diverse ecosystem and pristine beaches on nearby islands.
Lagos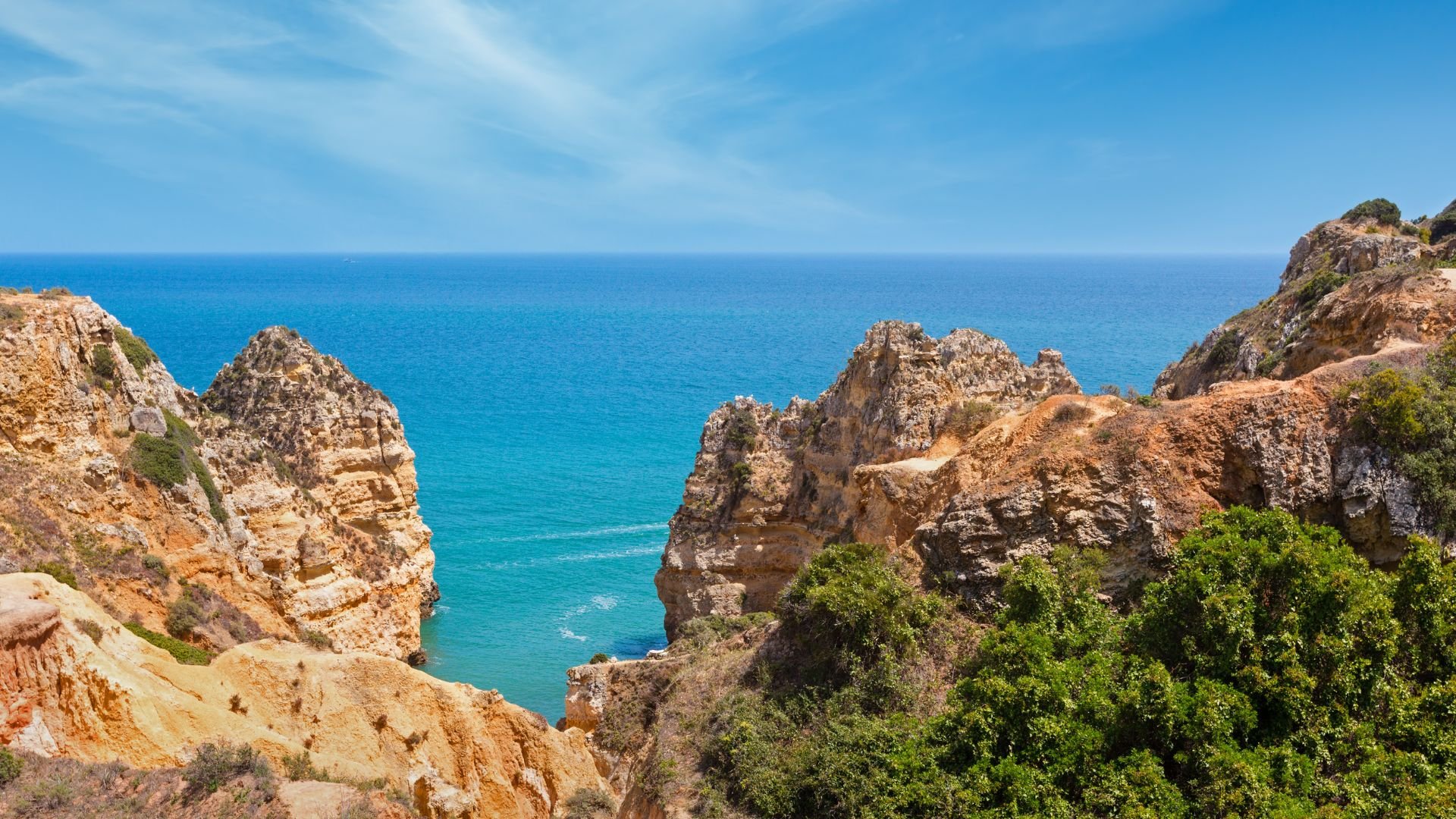 Lagos, a historic coastal town in Portugal's Algarve region, is a captivating destination renowned for its picturesque beaches, rich maritime heritage, and vibrant atmosphere. The town's history dates back to the Roman era, and its charming historic center is a maze of narrow cobblestone streets, historic buildings, and lively squares. The iconic Ponta da Piedade, a series of dramatic sea stacks and grottoes, offers some of the most breathtaking coastal scenery in Portugal and is accessible via boat tours.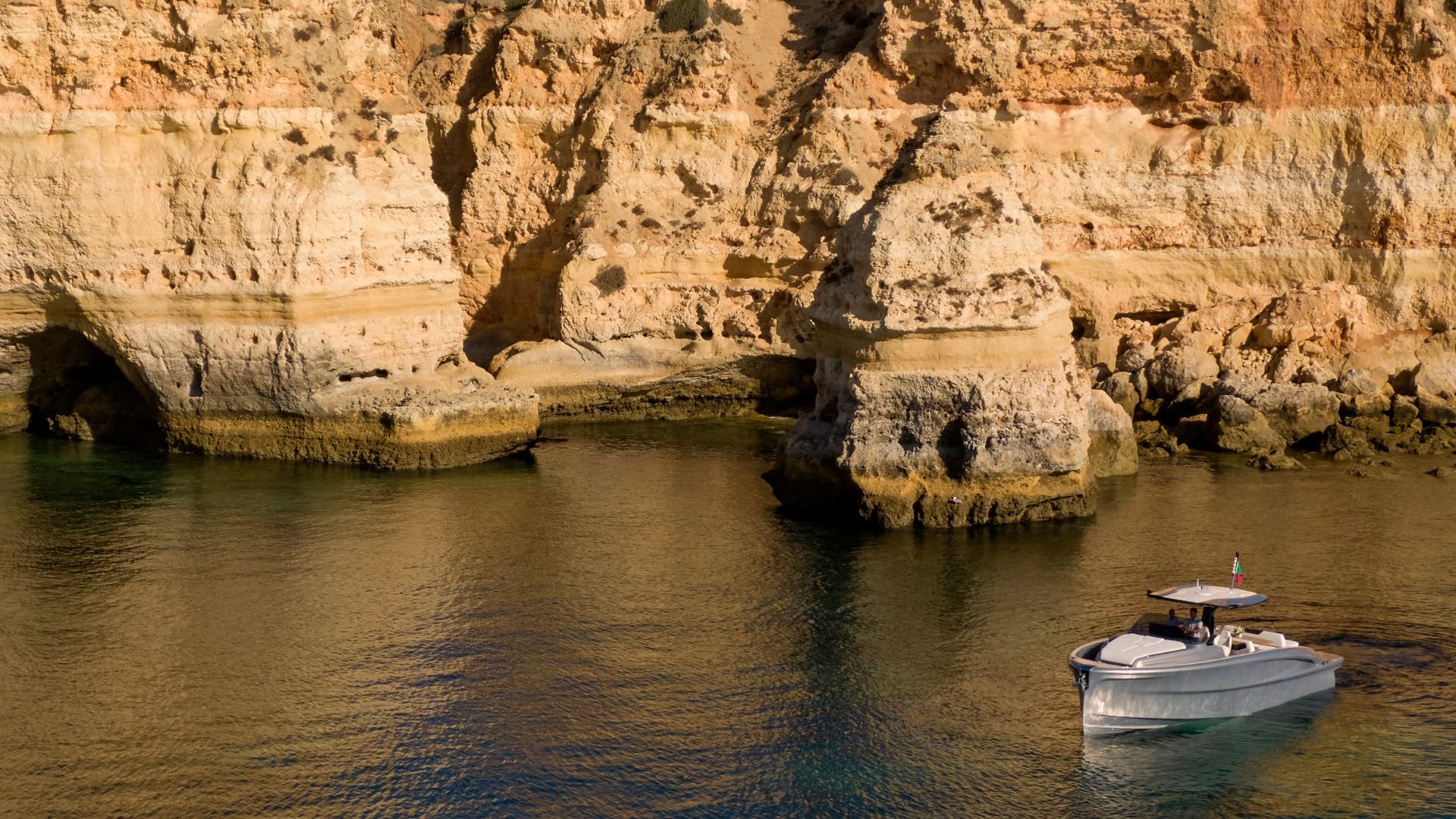 The stunning beaches of Lagos, including Praia Dona Ana and Meia Praia, are a major draw for sun-seekers and water sports enthusiasts. The lively Marina de Lagos is a hub of activity, with restaurants, bars, and shops lining the waterfront.
Tavira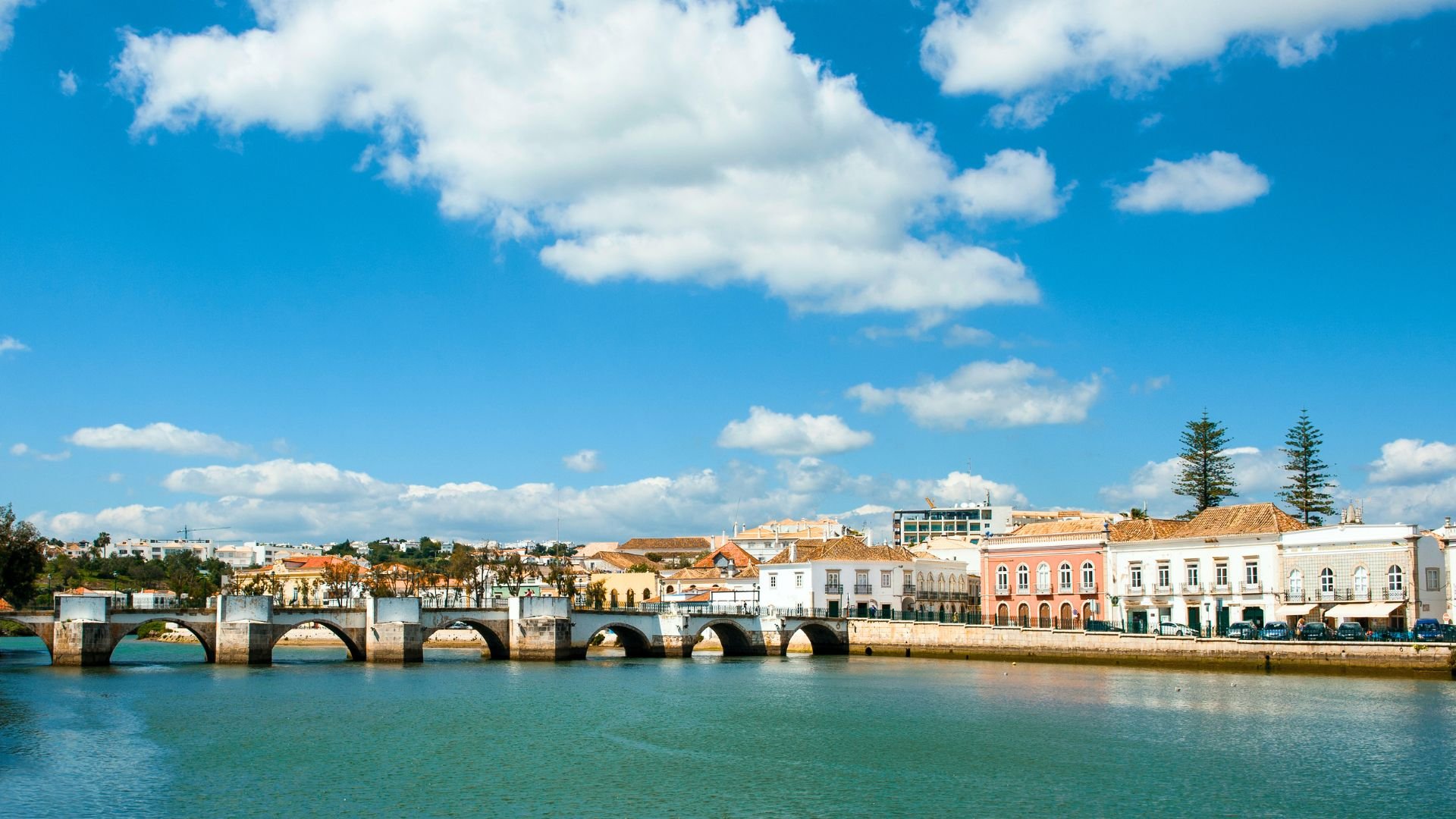 Tavira, a picturesque town in Portugal's Algarve region, is a hidden gem that beckons travelers with its historic charm and tranquil ambiance. This coastal town is characterized by its well-preserved medieval and Moorish influences, evident in its architecture, narrow cobbled streets, and whitewashed buildings adorned with colorful tiles. The Roman Bridge, which spans the Gilão River, is a prominent landmark and a testament to Tavira's ancient heritage.
Tavira's laid-back atmosphere and blend of cultural heritage and natural beauty make it an ideal destination for those seeking a peaceful retreat in the Algarve. Whether you're strolling through historic streets or basking in the coastal serenity, Tavira offers a taste of authentic Portuguese life along the stunning southern coast.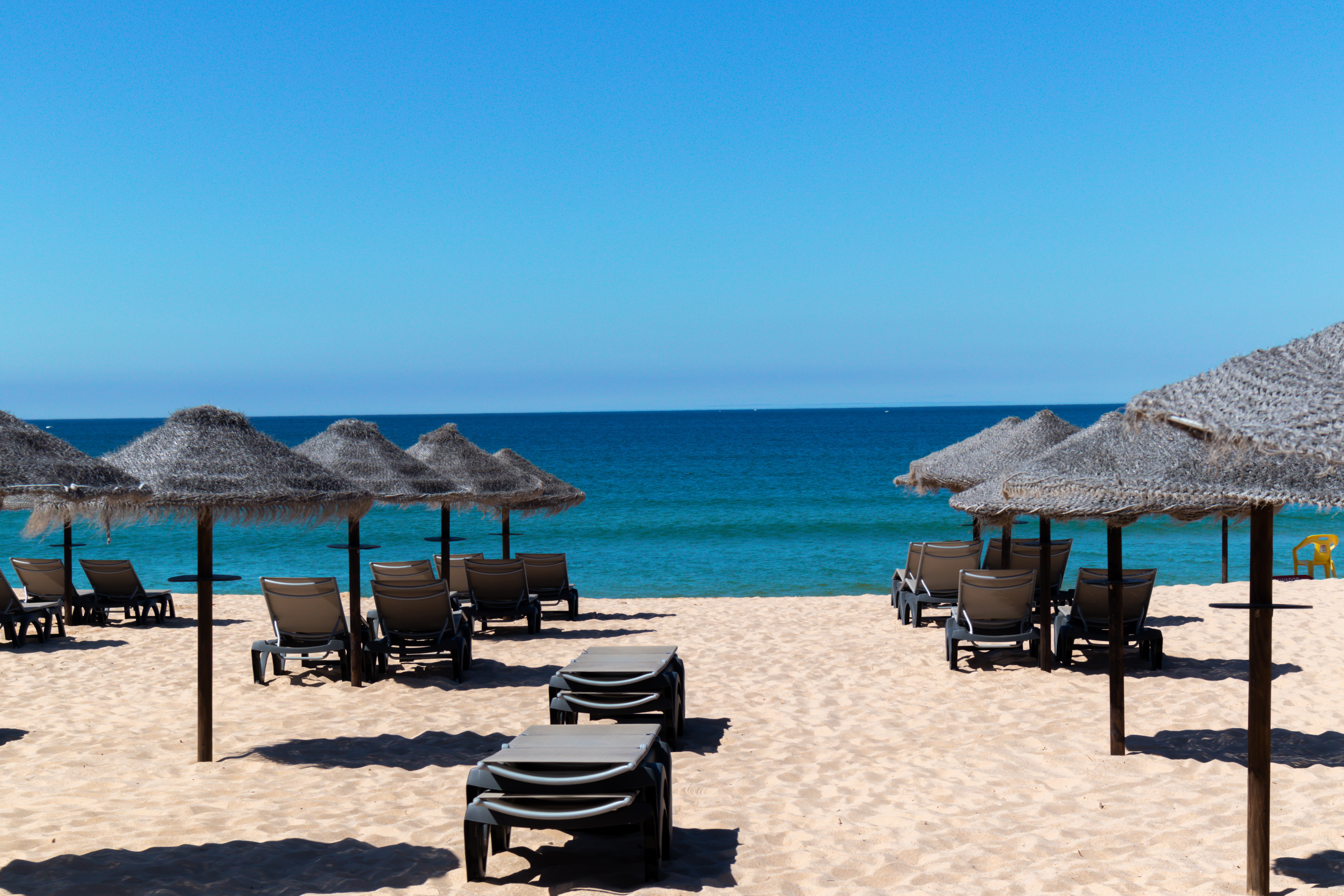 In a country as diverse and enchanting as Portugal, these unmissable places in each region paint a vivid tapestry of history, culture, and natural beauty. From the historic streets of Porto in the North to the sun-drenched beaches of the Algarve in the South, each region offers a unique and captivating experience. Whether you're exploring ancient castles, savoring traditional cuisine, or simply basking in the breathtaking landscapes, Portugal's regions promise a journey of discovery and wonder.
So, pack your bags, set out on an adventure, and let the beauty and charm of these places in Portugal capture your heart and create memories that will last a lifetime.