Portugal is known for its incredible landscapes, unique history, and rich culture, but besides this, the country is also blessed with superb hotels and country houses. Whether by the sea or in the middle of the mountains, with premium accommodations or fantastic houses in the middle of nature, there are many options for every type of travel.

The British website The Guardian has created a list of what it considers to be the best accommodations in Portugal for this year, and in this fantastic list, there are some very well-known estates, one in the beautiful Douro Valley, other in the alluring Alentejo and last but not least in the sunny Algarve. Keep reading below to find which ones have made the list!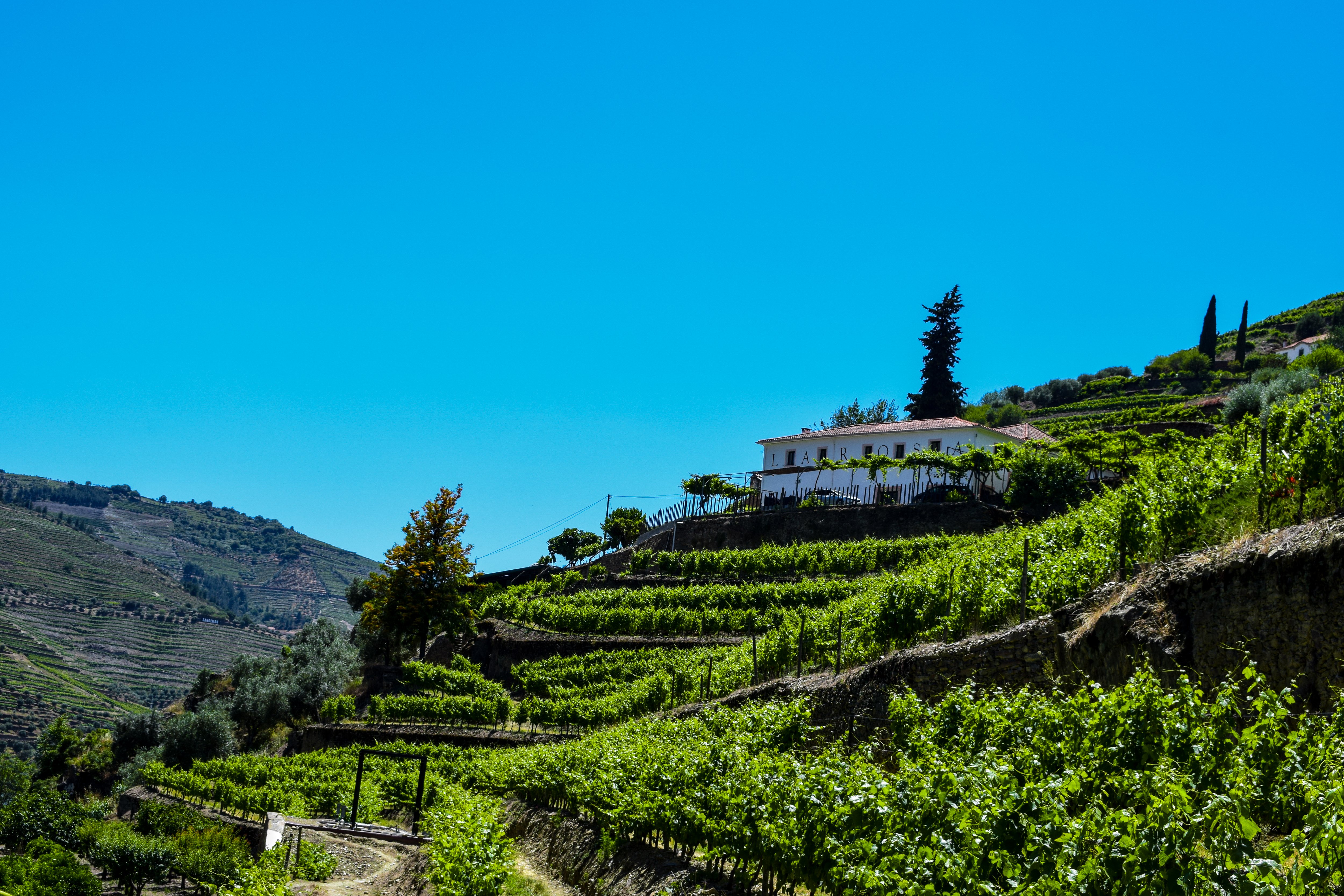 Quinta de La Rosa - Douro Valley
Quinta de La Rosa has already a long history that consists of 100 years in which helped this estate become an important reference in Port and Douro wines. Located in the heart of the Alto Douro Wine Region, on the right bank of the Douro River, near Pinhão, you will enjoy a privileged location next to the Douro River and in which it is also offered the opportunity to stay in a Quinta where vines and wine are always present, making this estate one of the most emblematic Quintas of the Douro Valley.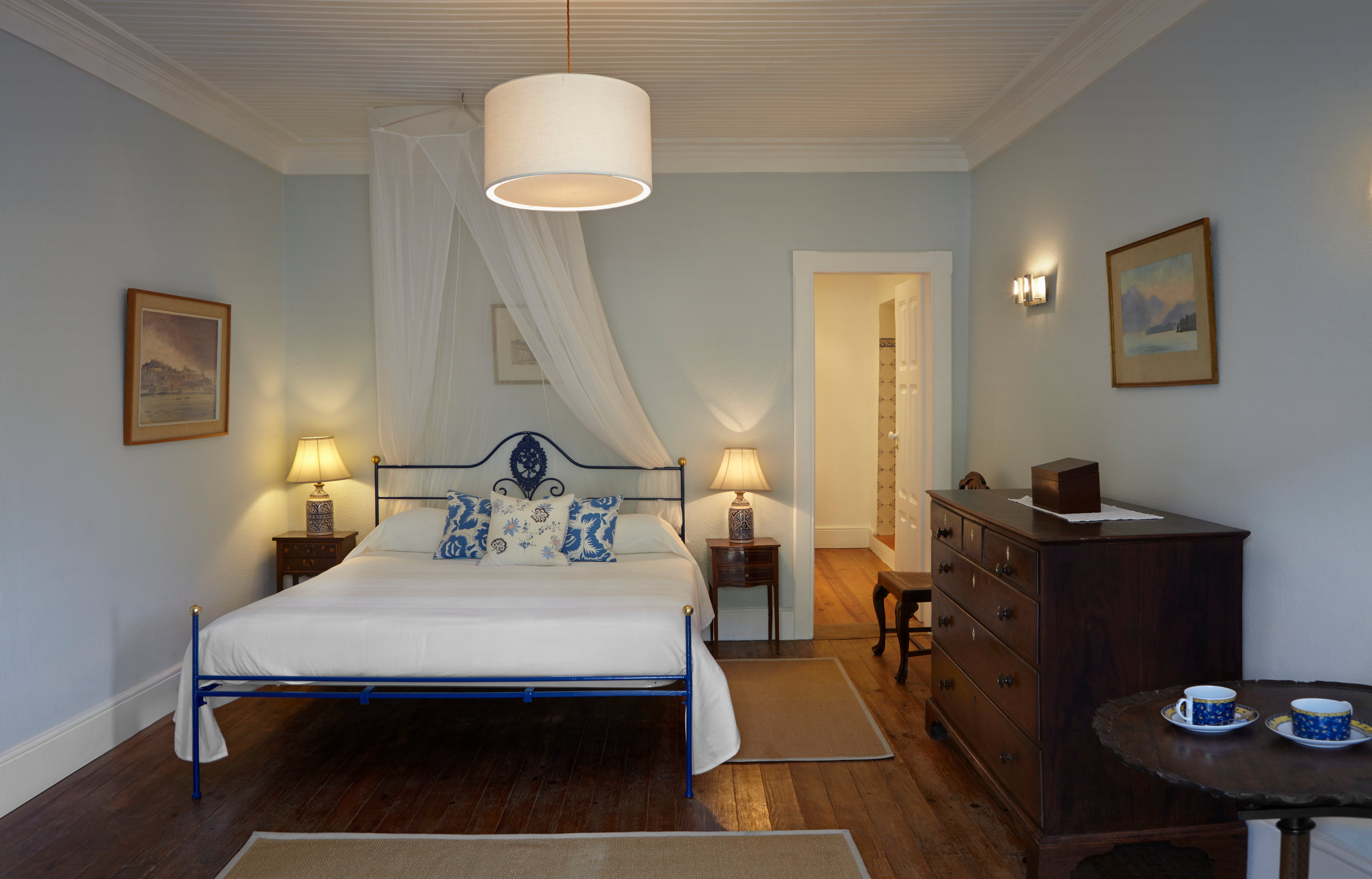 La Rosa is composed of 23 rooms and suites that are spread across the property and will give you the perfect opportunity to relax and enjoy the Douro Valley region. On the lower levels, you'll have balconies overlooking the river, in which the rooms of this area are decorated in a mix of Portuguese and English antiques with wooden floors and white wooden shutters. On the upper levels, the rooms are more vibrant and modern in feel with the larger rooms spread over two floors.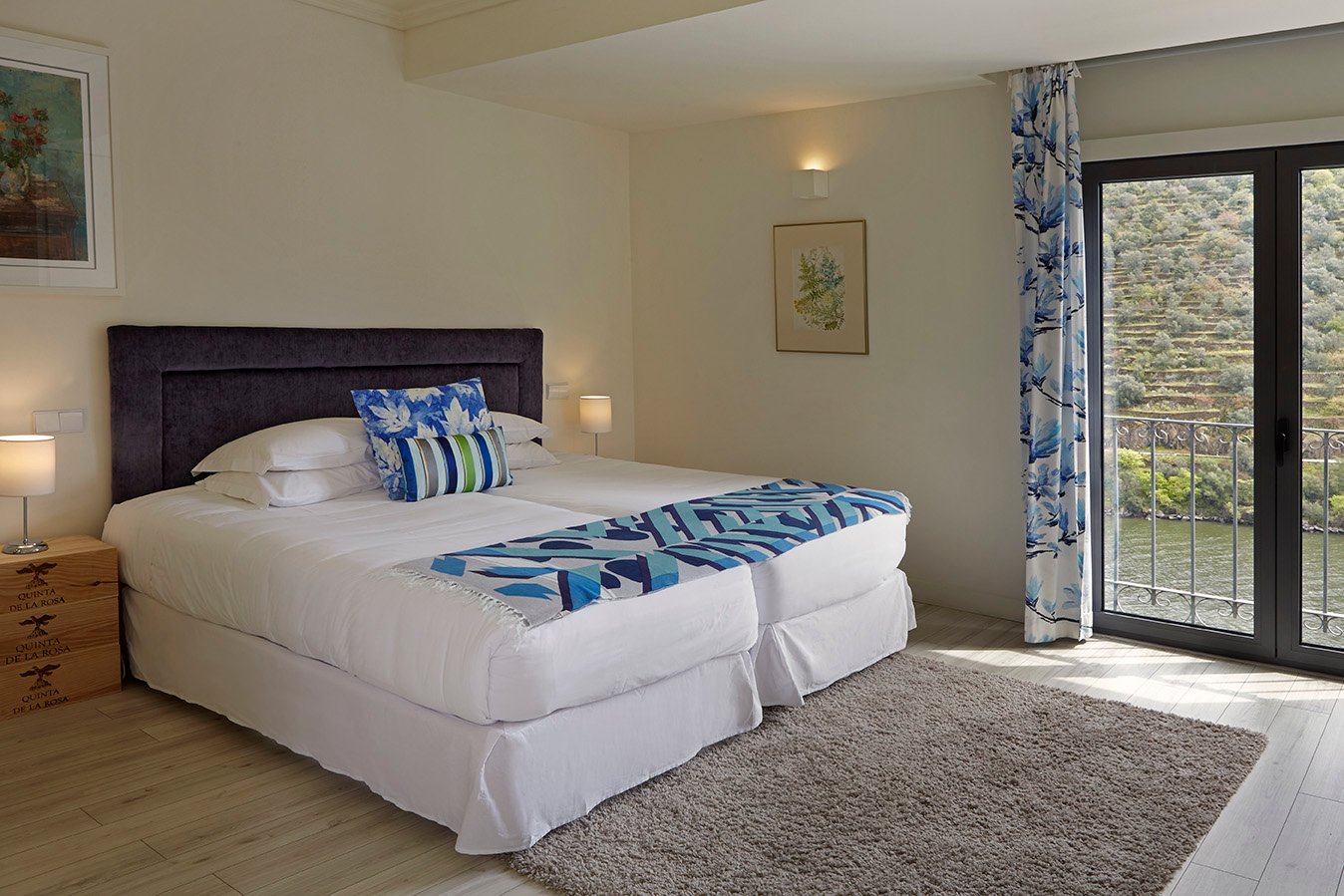 There is also a swimming pool in the gardens in which you can relax and enjoy the warm days.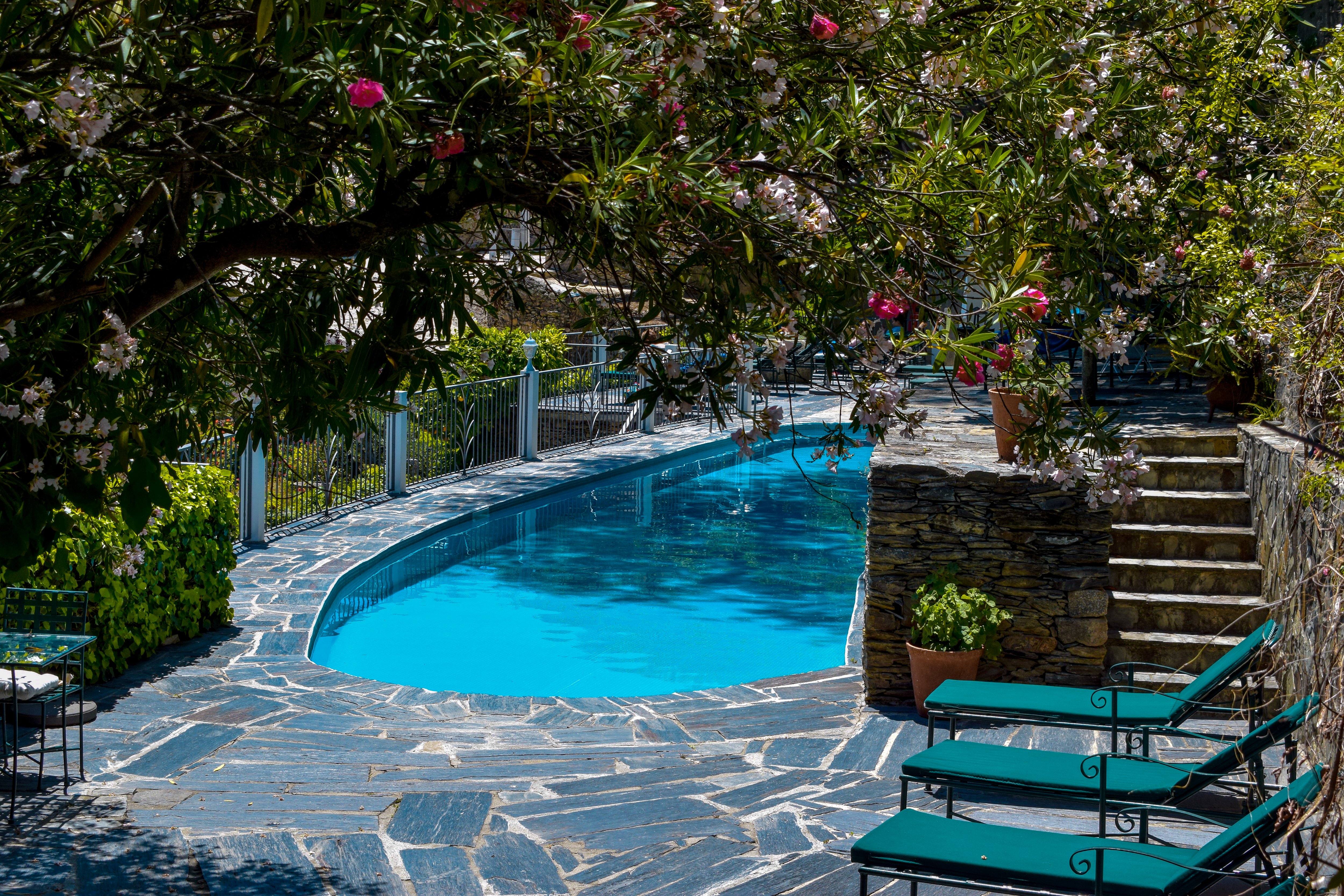 Besides being an incredible place to stay there is also a fantastic restaurant known as Clara's Kitchen. The restaurant opened in 2017, as a tribute to Sophia's grandmother. Famous for her generosity and hospitality, and of course Claire had a natural taste for cooking. Today Clara's Kitchen bets on unpretentious Portuguese food, highlighting local and seasonal products, inspired by grandmother Claire's old recipes. All the dishes are paired with wines of Quinta de La Rosa.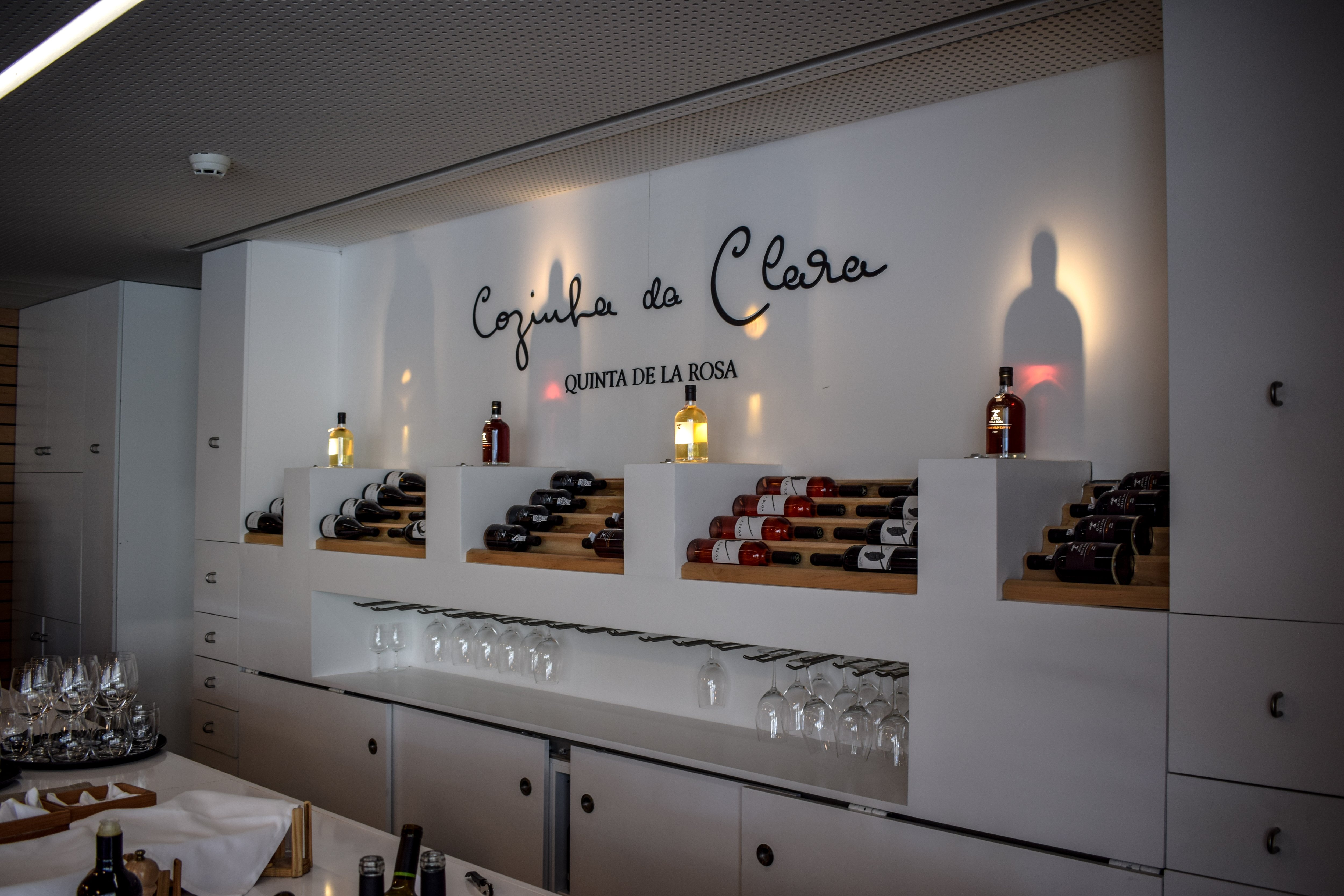 For many years the grapes from this Quinta were sold to produce wines for big Port houses such as Croft and Sandeman, but that changed when, in 1988, La Rosa started selling Ports under its own label, making this a turning point year for this estate. After all, until this day the estate produces mostly table wines, never forgetting Port wines, which are deep down the soul of the Douro.


Its wines are exported a bit all over the world, receiving well-deserved prizes in the most prestigious world contests. Quinta de La Rosa and its vineyards can be considered privileged! In the winery, you will find the Lagares and the barrel room, both built-in 1910 by Albert, Sophia's great-grandfather, that is composed of 8 granite Lagares and a capacity to store more than 100 barrels - at the time the largest in the Douro.
When visiting its winery you will learn a detailed description of the entire winemaking process. From the harvest to the composition of the berries, the path of the grapes inside the winery until they are transformed into wine, types of wood, and much more.
If you wish to stay in this incredible Quinta with marvelous days that consist of wine and food experiences then find here a 3-day tour or if you prefer to enjoy more days, then find out about this 5-day tour.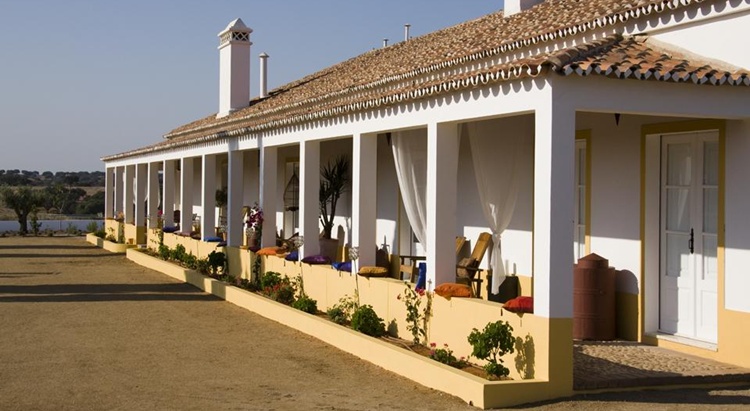 Herdade do Sobroso - Alentejo
Herdade do Sobroso is located in the alluring Alentejo and is part of this unique landscape, populated by historical and patrimonial reminiscences, that is now strongly marked by the proximity of the largest artificial lake in Europe, the Alqueva Dam. Inserted in a region known for its rich gastronomy and conventual sweets, the estates have won many prizes for several years in a row in prestigious gastronomy contests.
The accommodation of the estate is divided into two houses which the main house is composed for five rooms, one of which is en-suite, and the Cegonha house, with five double rooms, two of which have a fully-equipped kitchen and living room. The rooms at Herdade do Sobroso feature rustic decor with exotic, in which its possible to understand the North African influences.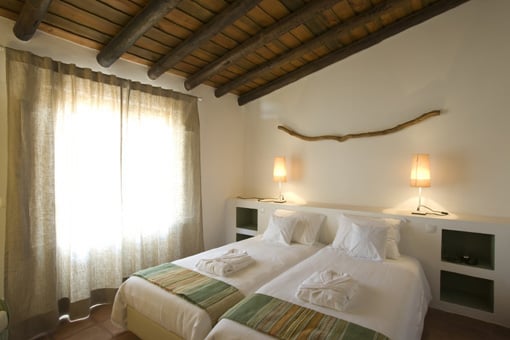 There is also an outdoor saltwater swimming pool, which offers panoramic views of the surrounding hills and vineyards.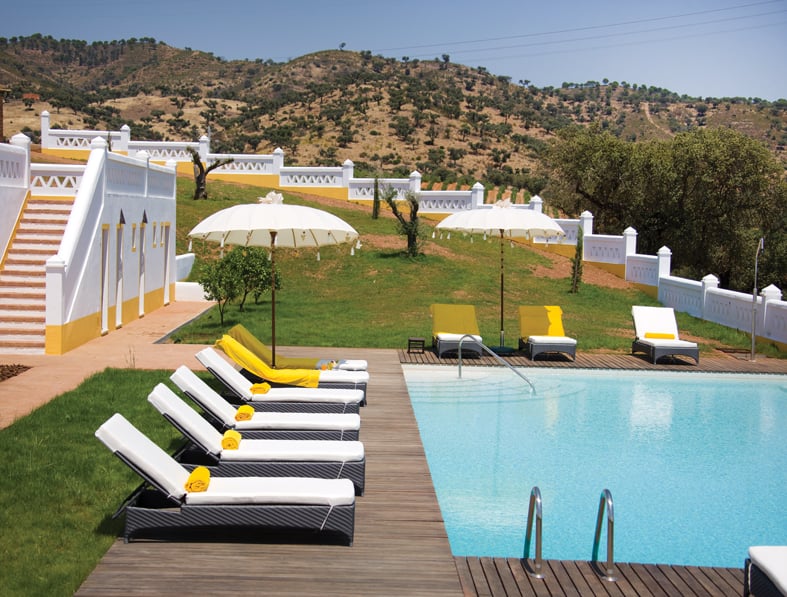 Besides the fantastic accommodation, you will find in the estate a Restaurant that offers a huge variety of dishes of typical Alentejo cuisine, that is paired with the wines of the estate. You can taste several Alentejo's appetizers, and main courses such as wild boar loin with asparagus greens, wild duck rice with sausages, black pork in red wine and honey, and of course the true conventual sweets, like sericaia, toucinho do céu, among other delicious dishes.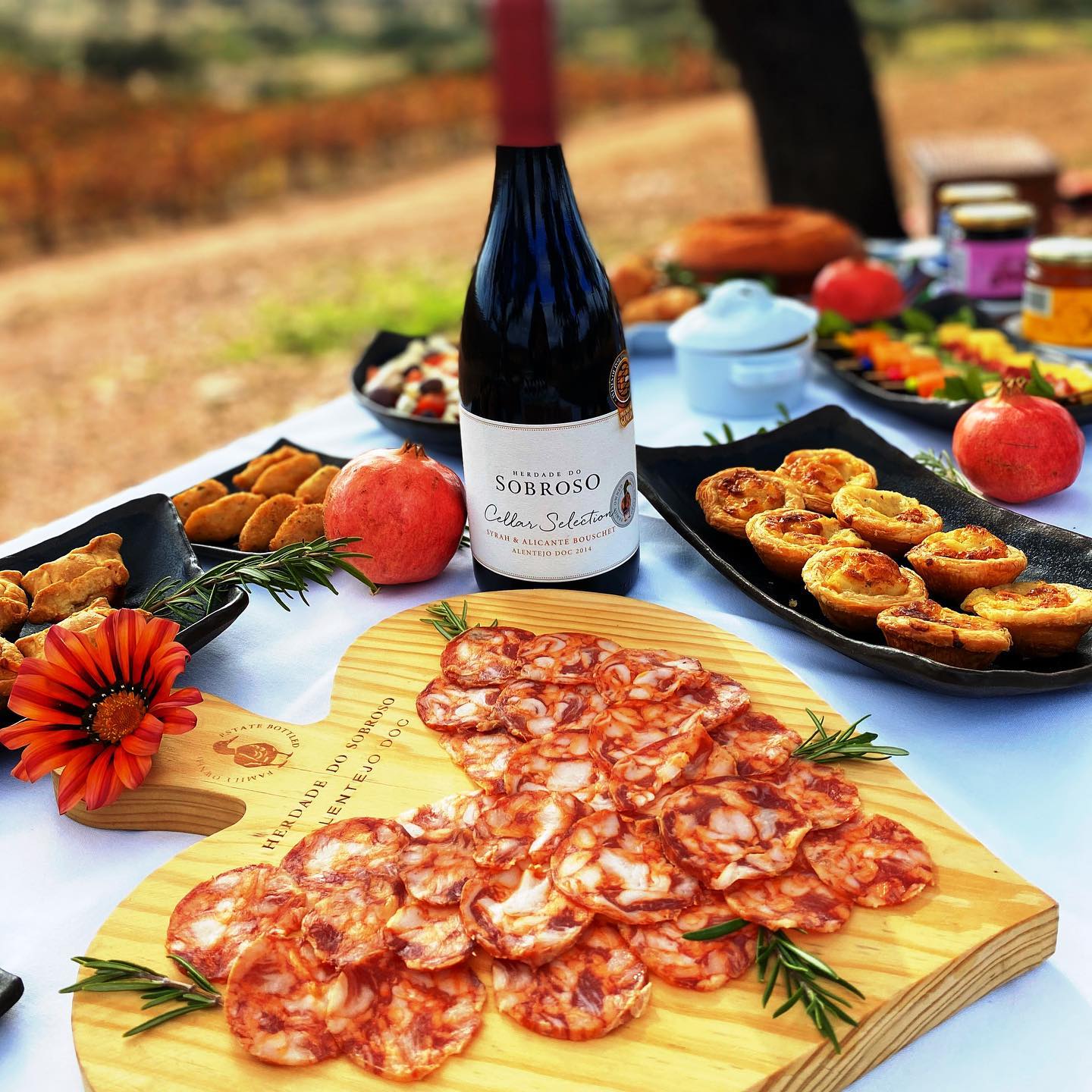 There is also a range of activities that are varied, from tastings of the house wines (Sobroso and Sobro), balloon rides or a safari, fishing, hunting, kayaking, and much more.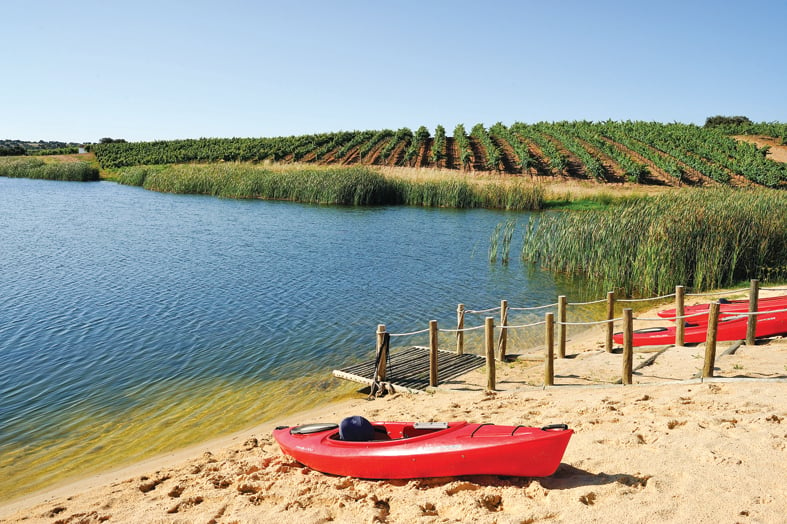 For wine lovers, the tastings of the house wines are a must. Know more about Sobroso's vineyards and winery, where you will understand the winemaking process, from the grape to the glass. In the end taste, the Herdade do Sobroso wines, accompanied by cheeses, charcuterie, typical Alentejo bread, jam, and olive oil.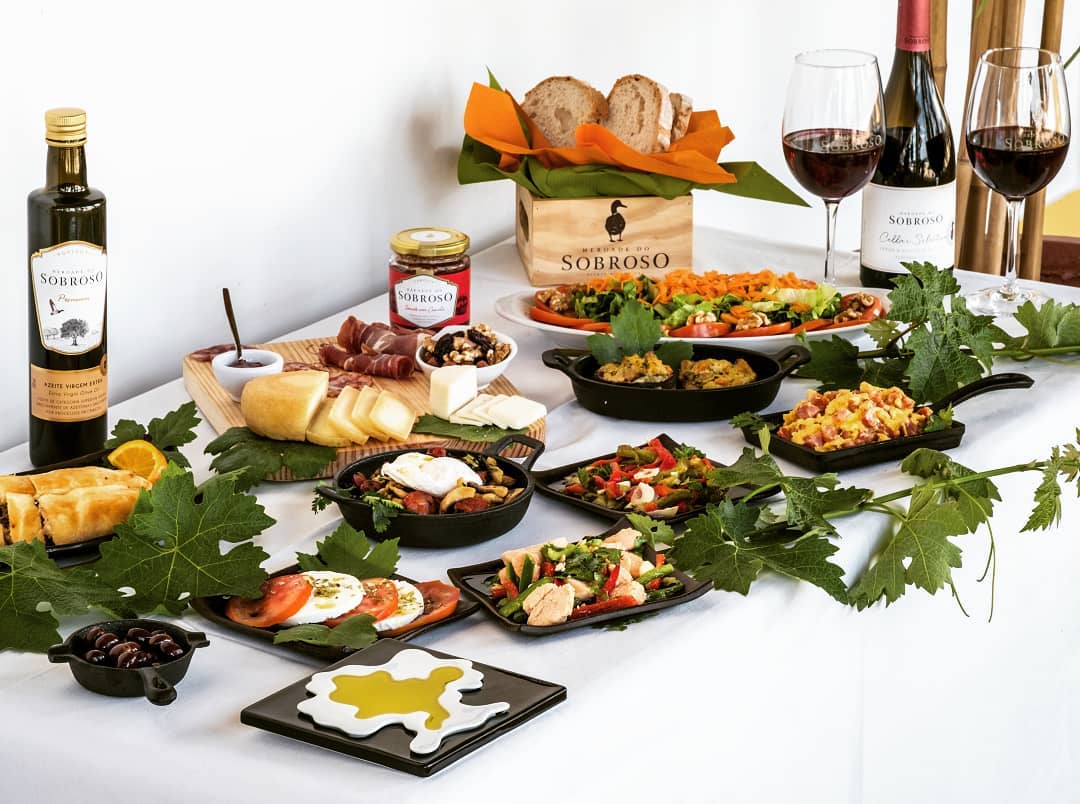 If you wish to stay in this incredible Herdade with authentic and unique days that consist of wine and food experiences then find here a 5-day tour, 6-day tour, and 8-day tour.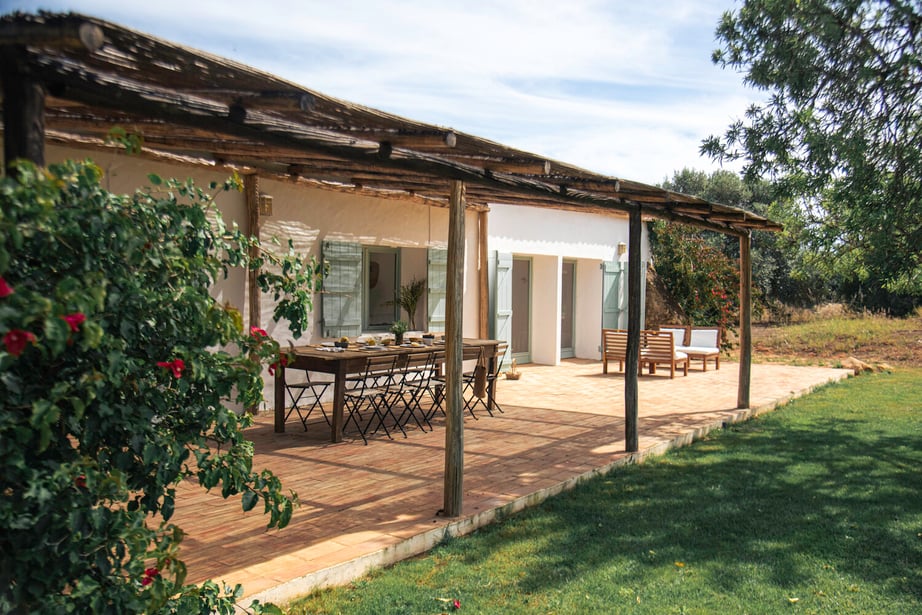 Quinta do Morgado do Quintão
Since its beginning in 1810 the estate has remained in the family, surviving with resilience over two centuries through a changing political landscape. Over the 200 years before the actual owners, Morgado do Quintão passed through the hands of over four generations, each of which made their own unique mark on the land and paved a path for the next.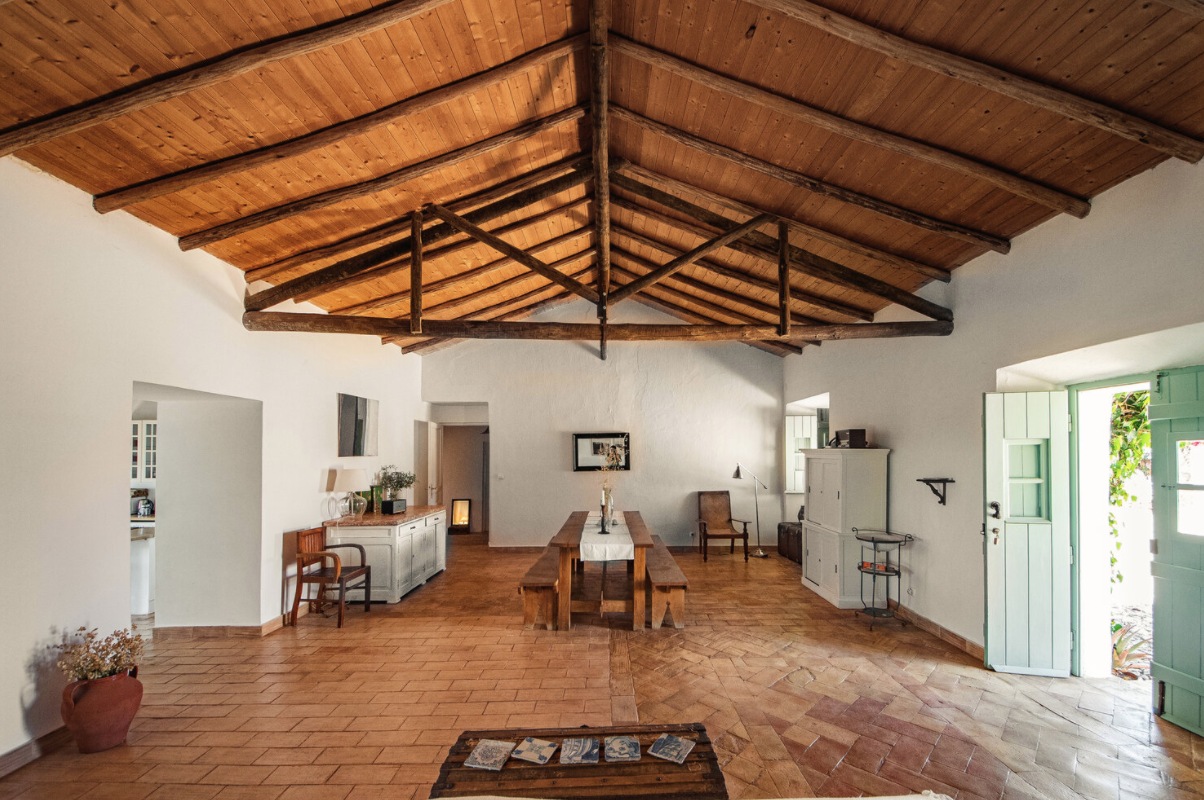 The estate has slowly converted three of their old houses, caretaker's lodgings, and cereal stores as well as their main house into authentic hideaways, set amongst beautiful its vines, olive, fig, and almond orchards. Each cottage has its own swimming pool, kitchen, and land to roam around the estate with its own unique views of the beautiful surrounding landscape and the Monchique mountains.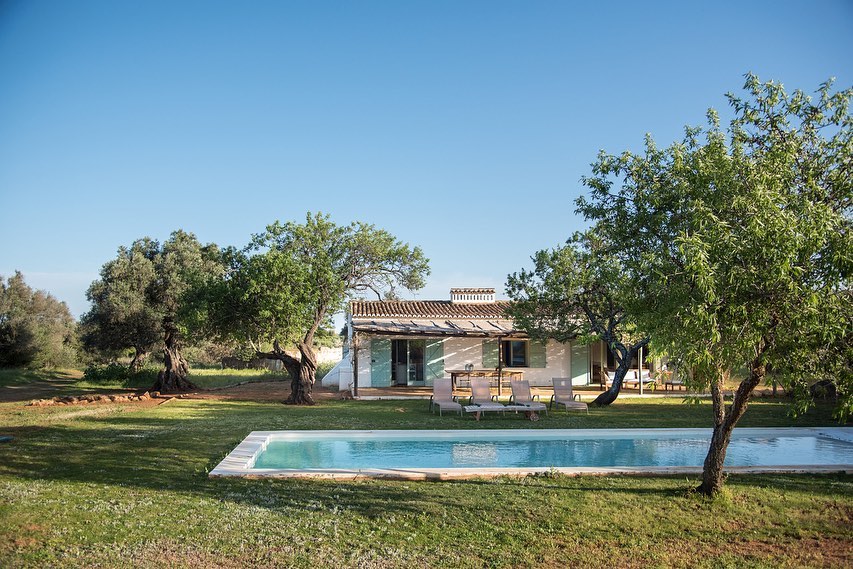 No less than a five-minute walk from the main house you'll be able to spend the morning by the pool with a book from their library, or exploring the vines before sauntering up to our ancient olive tree for a farmer's lunch or a marvelous wine tasting.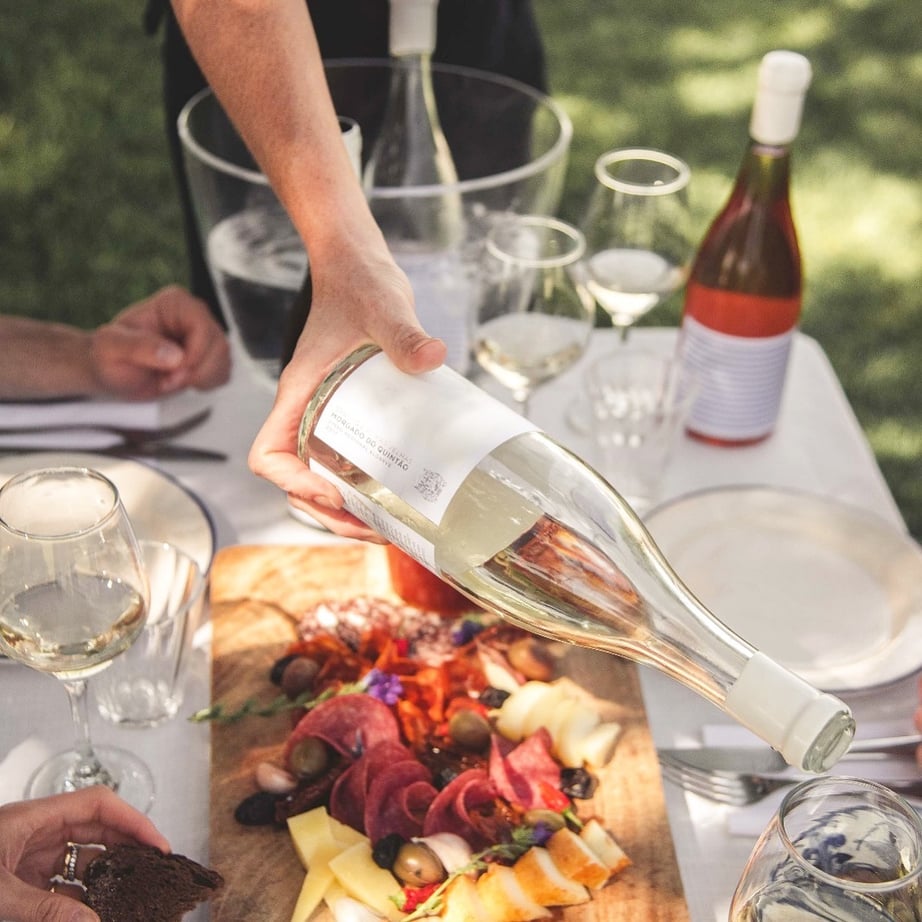 Under their 2.000-year-old tree that overlooks the old Negramole vines, and inside their vintage olive press or wrapped in the warmth of the Main House you will enjoy a simple but yet delicious menu paired with four of the wines from the estate. After this delightful experience filled with authentic stories of the Algarve's landmark vineyard estate, you will visit their fantastic vineyards.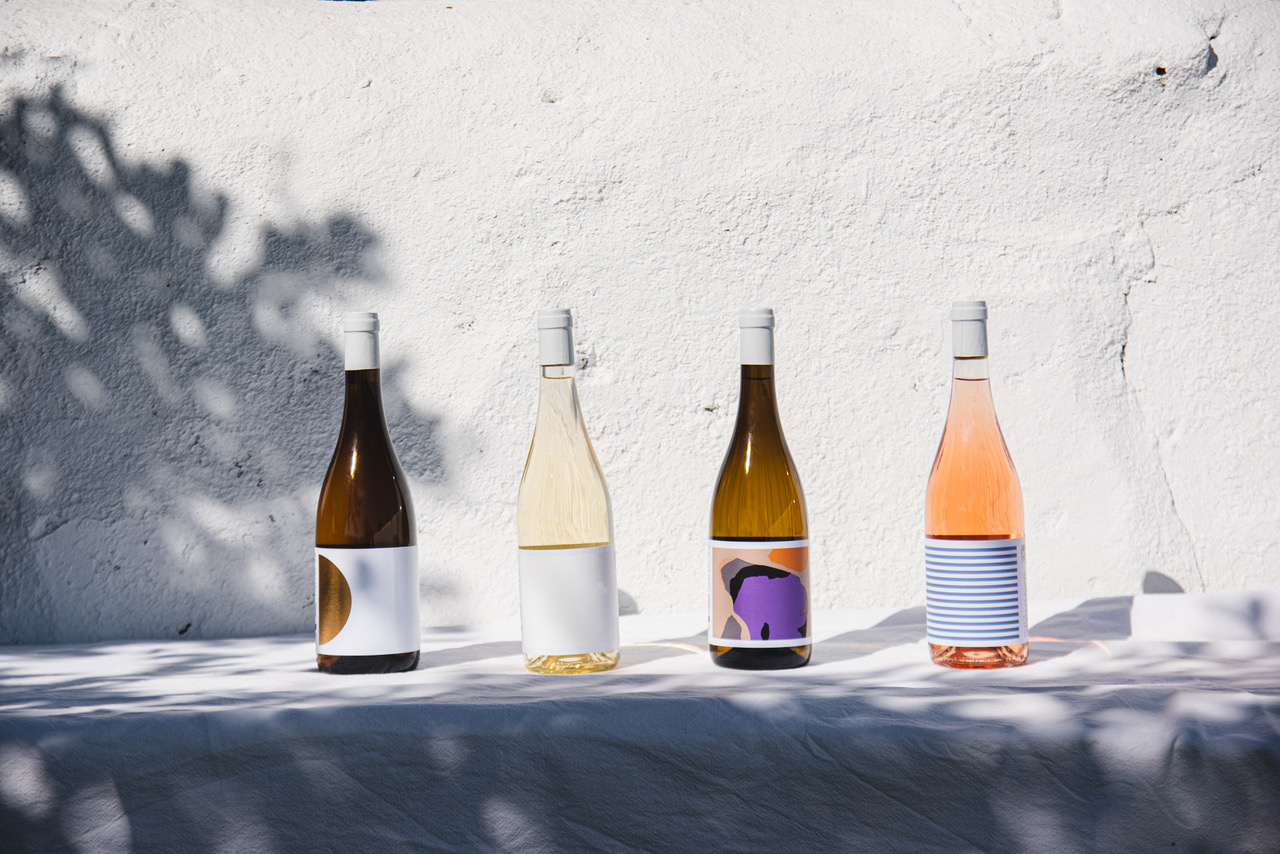 Besides this incredible experience, its award-winning wines embrace the ancient grape varietals and heritage winemaking methods, exhibiting the character of the Algarve terroir. So, enjoy their intimate wine tasting and tour their vineyards while exploring the history of Morgado. Through this experience, you will discover their unique terroir and their delicious wines while you savoring cheese and charcuterie from the local producers of this sunny region.
If you wish to stay in this beautiful estate with authentic and unique days that consist of wine and food experiences then click here.
Why book now your 2021 tour? Because by booking all your tours with us you will have flexibility in the future, plus all the COVID-19 Health & Safety Guidelines. Through these unique times, we are available to plan, reschedule, and move your trip around your needs, as always. If your new dates may no longer work with your initial travel plan, a dedicated consultant will be available to tailor and reschedule your time in Portugal according to your needs and preferences, and to assure you that you will have the best and most memorable experiences.