Vasco Coelho Santos, the renowned Chef from Porto, revealed from an early age his taste for cuisine. Original, creative, young, and fun, year after year has been challenging himself and investing in new sustainable projects, and building a gastronomic empire in the heart of the city of Porto. We had the pleasure of speaking with the chef in this new section, get inspired and prepare yourself for the journey of flavors.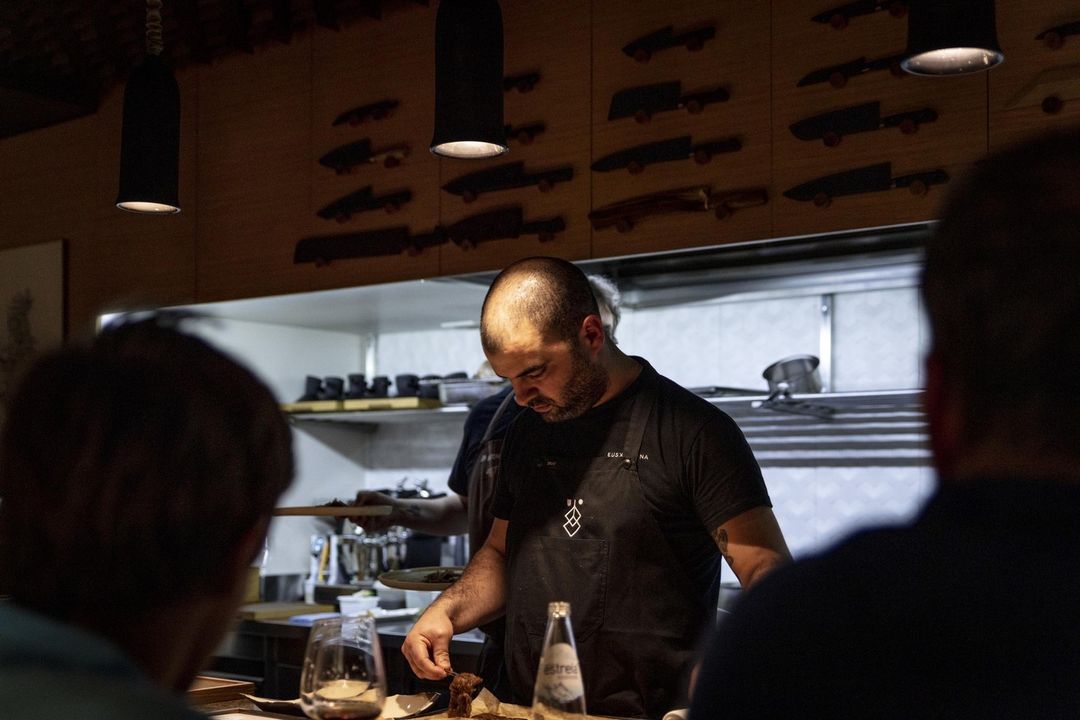 Euskalduna Studio, a restaurant with the Omakase concept, is located in the center of Porto. "An Omakase restaurant has a Japanese concept, eating at the counter, in the chef's house. The menu is always a surprise, the idea came from a trip made six years ago to Japan, in which we looked for the concept in order to bring it to Porto with a product, seasonal cuisine, and the best ingredients produced in the country." explained the chef.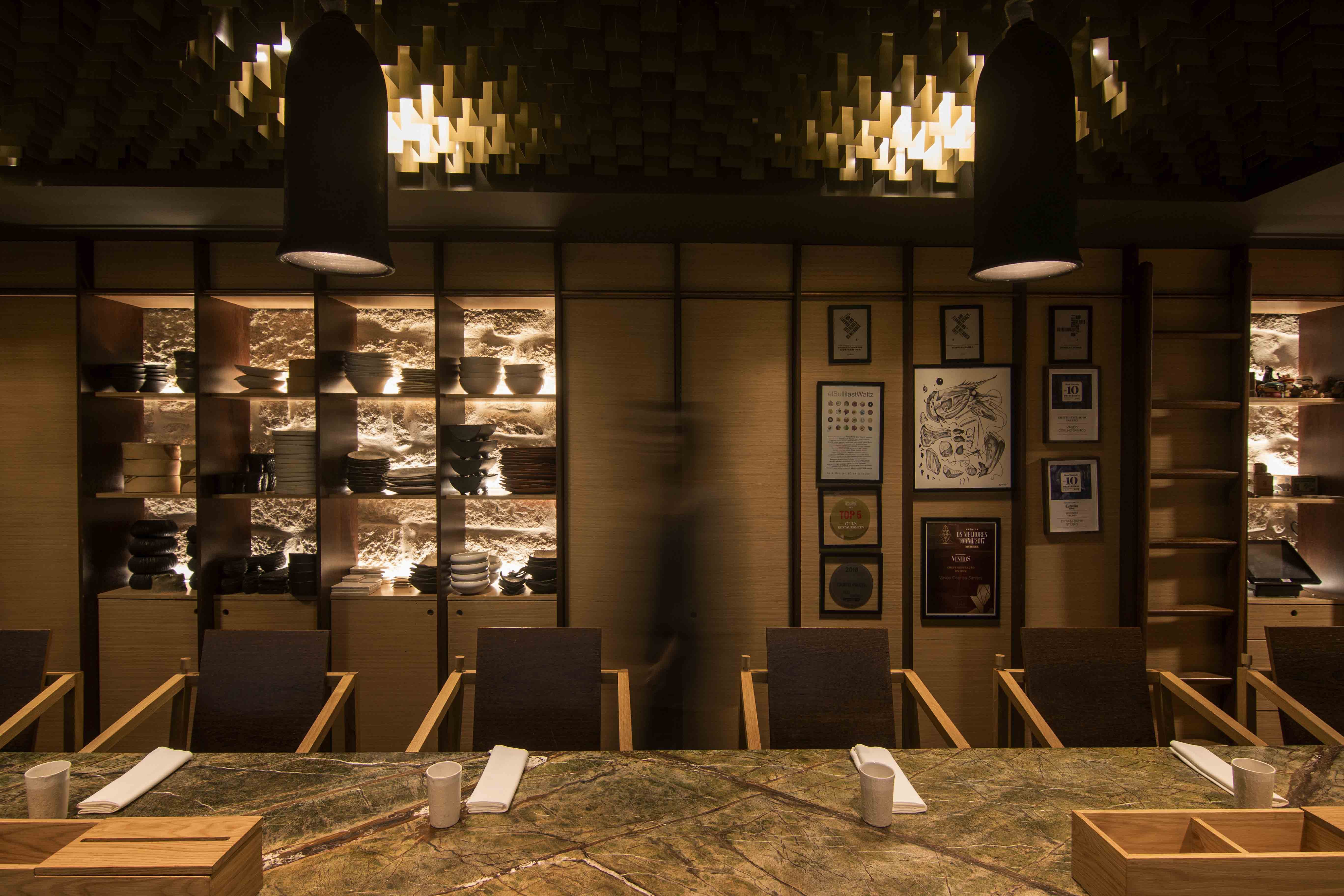 The restaurant has a menu, however, customers only know what they are going to eat on the same day, bringing a complement of eagerness and surprise to the gastronomic journey. "Each menu is structured after questions about the type of food for each person, being adjustable to vegetarians, vegans, among others, thus providing a unique experience for anyone" he continued.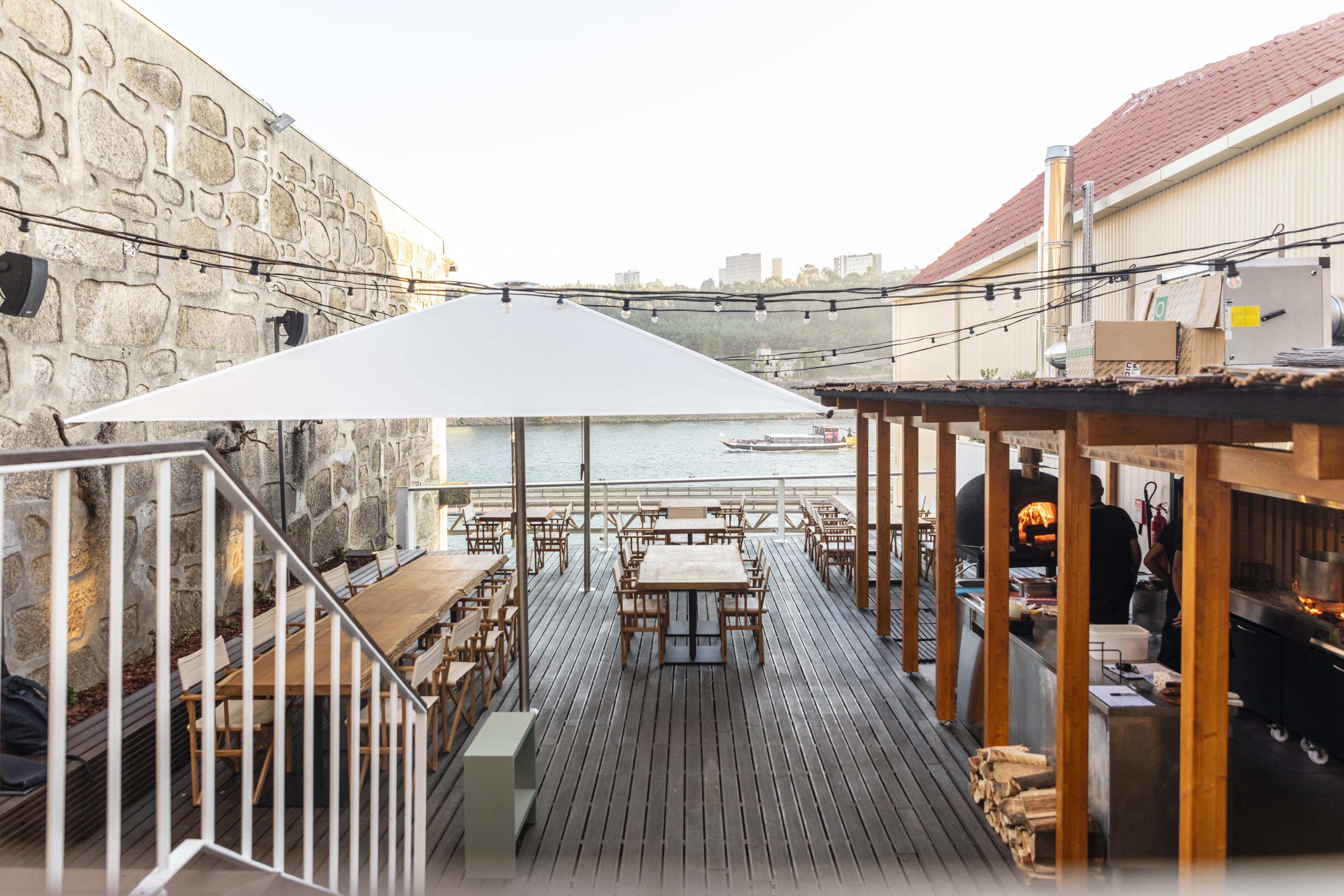 Semea by Euskalduna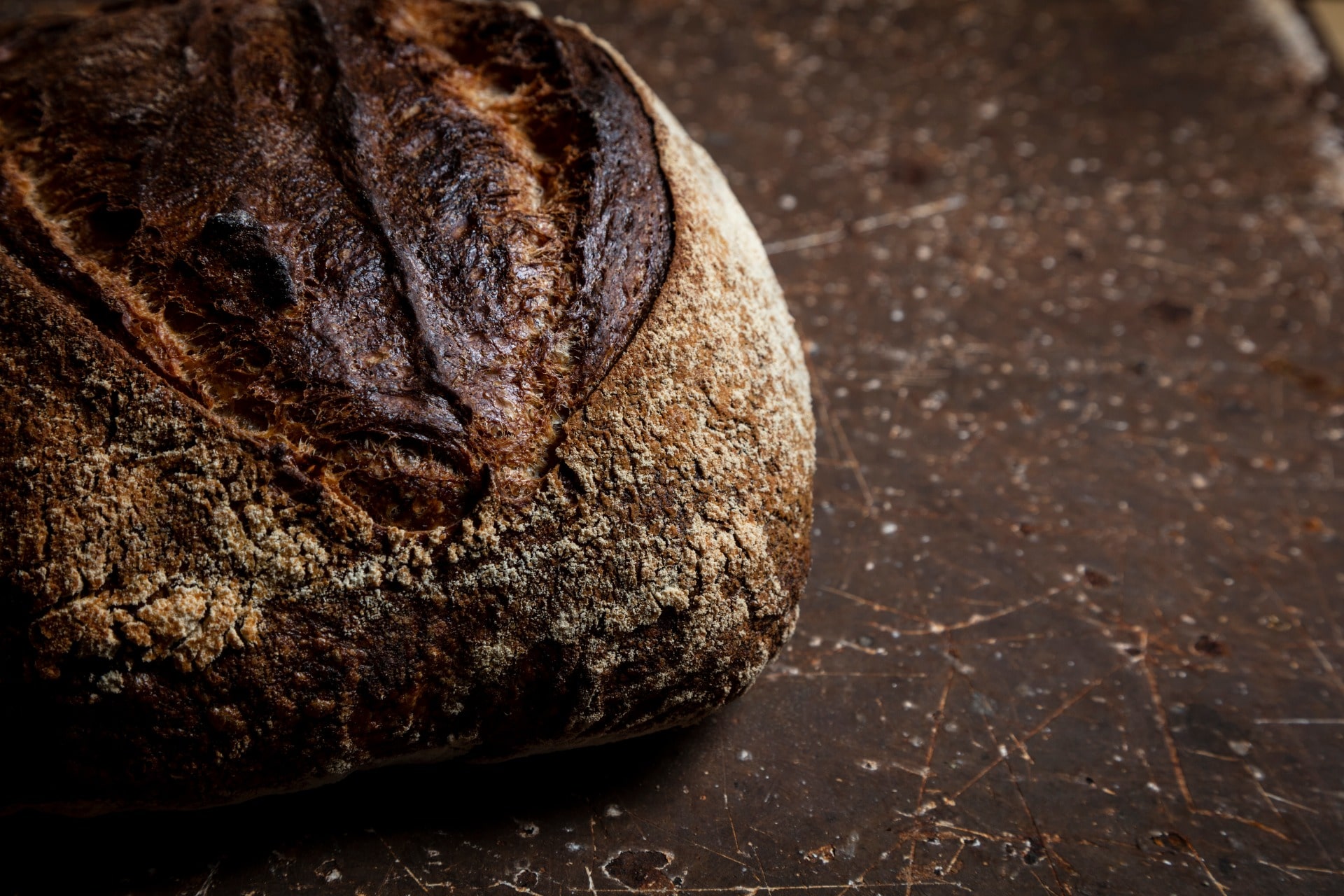 Ogi by Euskalduna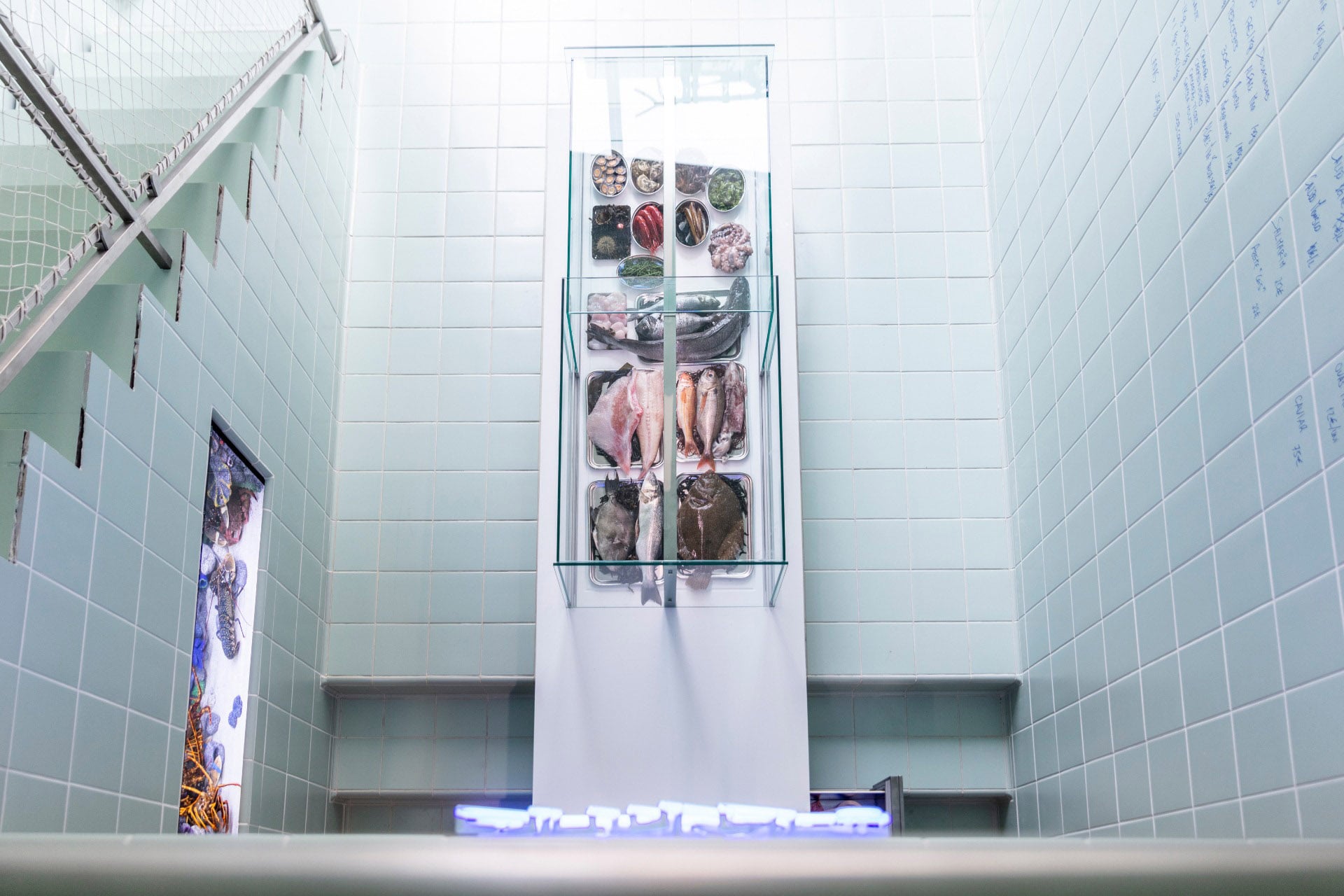 Peixaria by Euskalduna
Semea by Euskalduna presents a sharing concept, now with a new location, in Cais das Pedras, after leaving Rua das Flores. With a fire kitchen on the balcony, the restaurant presents a cuisine totally distinct from the others. In addition to these two projects, the chef also has a bakery (Ogi by Euskalduna), made with raw dough, and a fish shop (Peixaria by Euskalduna), both in Porto, whose purpose is to produce for his own enjoyment, as well as for other restaurants and merchants.
1. Who is Chef Vasco Coelho Santos?

Vasco Coelho Santos is a child of the world with a travel bug. He is originally from Porto, and, after a first experiment in the Management course, he chose a different area, and has been working in the gastronomy world for 14 years. "I worked in some of the best restaurants in the world, and in 2014 I started to think about how I could open the project I've had in mind, Euskalduna", explained.
2. What three words define you?

"Humble, creative, and passionate", he confessed.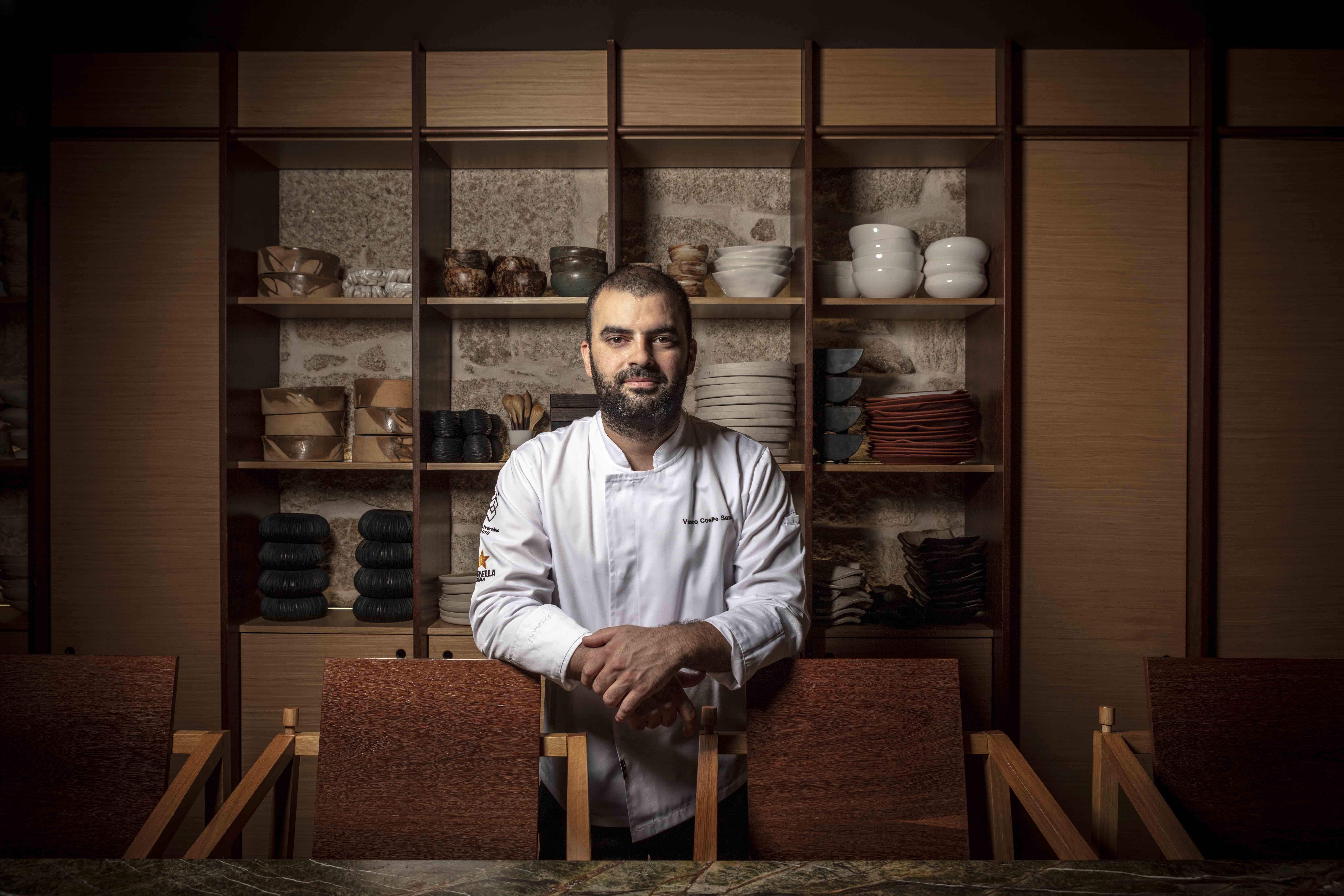 3. What are you passionate about?

"I love a little bit of everything in the world of cooking, from the ingredients to the producers, through the products", he said. The passion of the cooks moves him, being in a kitchen and being able to capture from the ingredient to the person who is preparing it, as well as being able to pass the message to the customer "through the producers who managed to create something that was transformed, and the end result of the experience is the most rewarding.", he added.

4. Who inspires you?
"I have many," he began by explaining. Ferran Adrià considered one of the best "chefs" in the world, and number 2 in the European ranking of restaurants, and Andoni Luis Aduriz, one of the most influential chefs of all time, are some of the names that inspire him. "Others who have dined at the restaurant, like André Chiang, are inspiring by their way of thinking and being. There are many different ones, some for their way of cooking, thinking, and others for their way of creating restaurants, they inspire in some way", he stated. They don't work as an inspiration for the style of cooking he currently practices, however, they act as an inspiration for the way they think, are, and create.
5. You've been to some of the best restaurants in the world, can you tell us a little about that experience?

"From all of them I brought different things", he recalled. "In the first one, at Tavares Rico, it was chef Avillez who helped me to understand if this was really what I wanted because I was still very undecided. It was at Avillez where I turned around and really realized it was this signature cuisine that I fell in love with", he explained. He passed through San Sebastian at Mugaritz, by chef Andoni, "one of the restaurants that most shaped me as a cook". After a fire, he had the opportunity to stay 11 months in a creative team in the kitchen, where he had the chance to experiment. "It was from there I brought my creative thinking, how do you come up with an idea, and how many tests you need to do to come up with a plate. The goal was to get to the bottom of the issue, and the ingredients.", he stated.
Arzak, a restaurant he spent some time, is a century-old house. "It helped me to understand how such an old house managed to constantly modernize itself. Nowadays I look back and think how we managed to constantly modernize ourselves in the restaurant", he admitted.

"El Bulli, in Catalonia, directed by chef Ferran Adrià, very experimentalist, where I had an incredible but tough experience. It was a different experience, where it was possible to perceive different behaviors and organizations, and from where I keep good memories. There were more than 40 people in the kitchen, bringing surreal competitiveness. Hence, I brought the most inspirational part in my luggage, and a creative perspective I didn't have until then. I had a lot of funny episodes, like things I thought were ridiculous like peeling the pine nut to get the german or making a plate of sugar canes by sucking the inside of the cane, which was a tremendous amount of work.", he told us, between laughs. 'The Traveler' in London was one of the places where he made the most friendships with other chefs who are currently invited to cook at Euskalduna. And finally, "Pedro Lemos was the one who gave me more kitchen bases after years of traveling around the world", he concluded.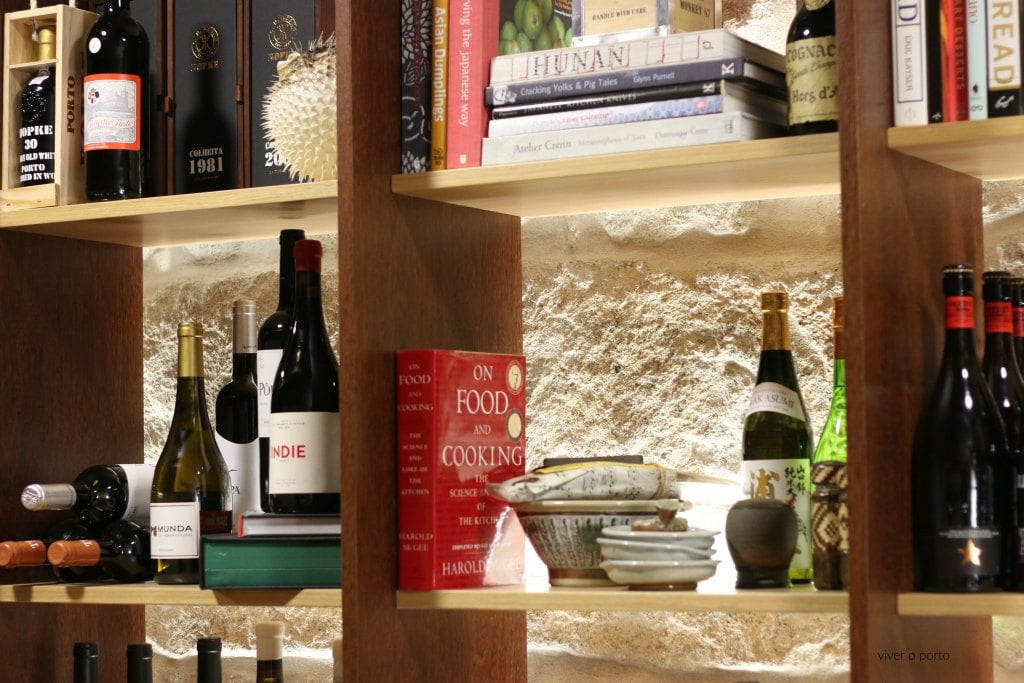 Decoration set at Euskalduna studio
6. What do you usually cook at home?
At the moment, his cooking process is more "creative and organizational", but at home, he likes to cook with his children, "trying to give them the chance to experience the kitchen to the fullest" as a means of sharing. "Pizza, pasta, and simple dishes" are his go-to dishes.

7. Your dishes break barriers and are an authentic gastronomic journey. Tell us a little about them.

"The dishes are often journeys", and after all the places he has been, the chef tries to transpose a gastronomic journey with food. "It's interesting when in a 12-course tasting menu, we manage to convey ideas and travel moments with local ingredients. We want to work with local products, and the way of cooking, in front of the customer, this gives a different touch to the restaurant. People see us cooking, they see fire and that's exciting for anyone eating at the counter in a restaurant. Whoever comes here to eat has 5 hours to be with me and talk, and watch us cook, and differs from all other restaurants, here we try to give a different view.", he continued.
The idea is to have a coherent, different menu that tells a journey during the 3h/3h30 that people spend having dinner. It's important that they all make sense and are cohesive."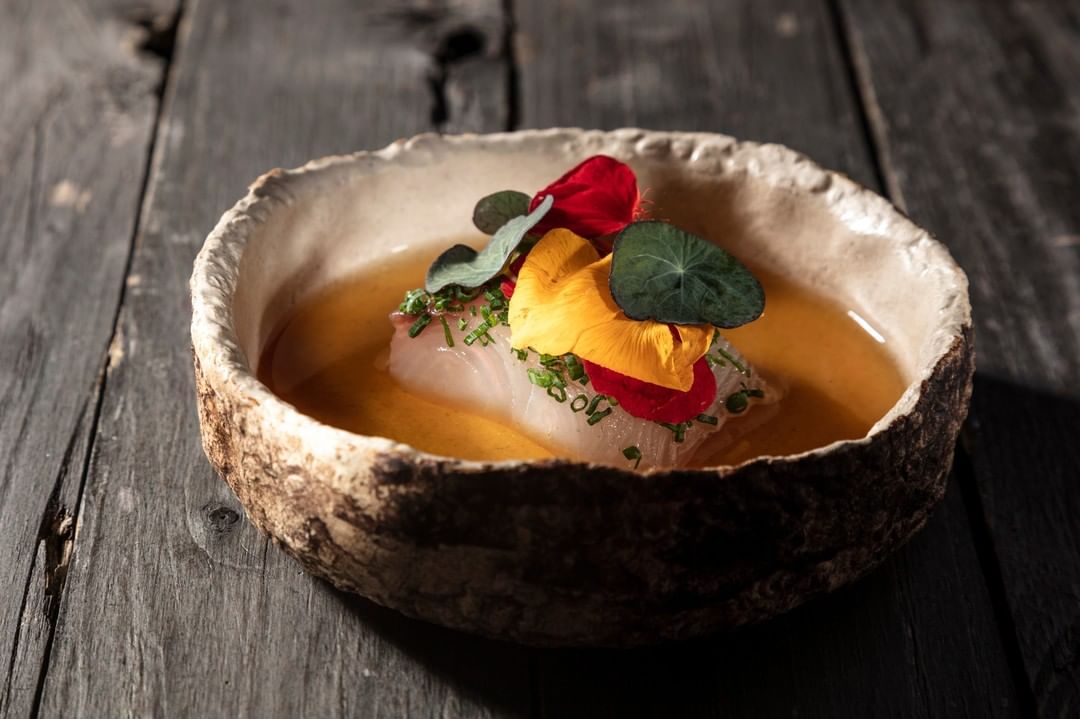 Aged amberjack alduna marinated with Asian flavors and combined with cold dashi | Picture from Euskalduna Studio Instagram
8. What is your most creative dish?

"I don't have dishes for a long period of time. When I see there are dishes that are making people identify with the restaurant, I take them out. The creative part comes from what's behind each dish. Today we have a special customer, who has come to the restaurant more than 50 times, and we use her as a sort of test for the dishes that are later placed on the menu. The idea is to have a coherent, different menu that tells a journey during the 3h/3h30 people spend having dinner. It's important they all make sense and are cohesive."

9. And the favorite?

"I see evolution in everything we are doing, especially in the last few years." The cuisine itself is evolving, "we went through a Portuguese phase, then we went through a Japanese and now we are in a more creative aspect. I think we have a lot of dishes I love, and that people had the opportunity to taste them, and they tasted it at the right time, but now we are in another phase", he clarified.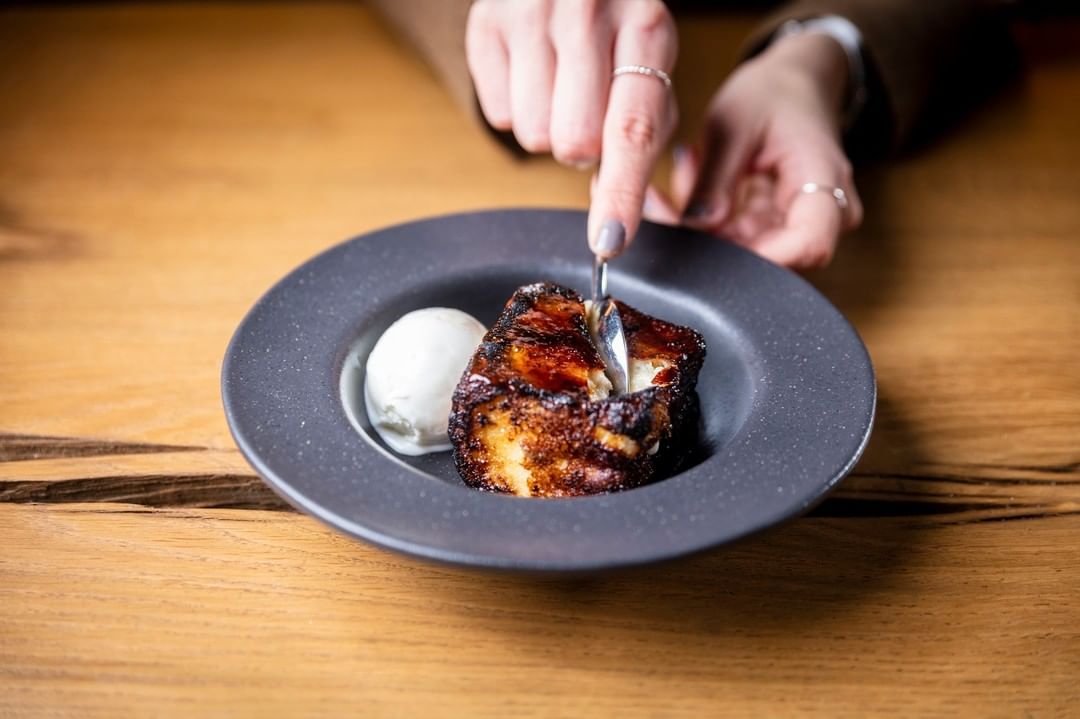 French Toast by Euskalduna | Picture from Semea by Euskalduna Instagram

10. We've heard that your French Toast is the best, why?

"First, because they are not waiting for the shape of the French toast". When we think of a dish, "which we have already eaten thousands of times, and we eat it for the first time differently, it brings curiosity". The French toast is distinguished by being unique. "We are always marked by what is different from the usual, also because we never remember that we could do the traditional in another way.", he completed.
11. Do you have a dish that moves you?

"I have many. In my travels, I have dishes that excite me and make me come back. If I eat a well-made curry, I go crazy, it makes me go back to the trip I took to India. The fried octopus with rice is a dish that excites me, it's a dish I used to eat with my family every Saturday at Inês do Aleixo's house, not forgetting my grandmother's oxtail who insisted on making it whenever I went there", he confessed. All of them convey different emotions and feelings to the Chef, but all of them with a lot of messages.

12. What is your favorite place in Porto?

Amid laughter, the chef confessed to us it "was difficult to choose a favorite place in Porto". When asked to choose a restaurant in Porto, the chef said he " would choose 5, but, to enumerate one, it would be the Adega de São Nicolau as a whole". In terms of places to visit in the city, the chef chooses Parque da Cidade, a place he frequents with his children as a refuge.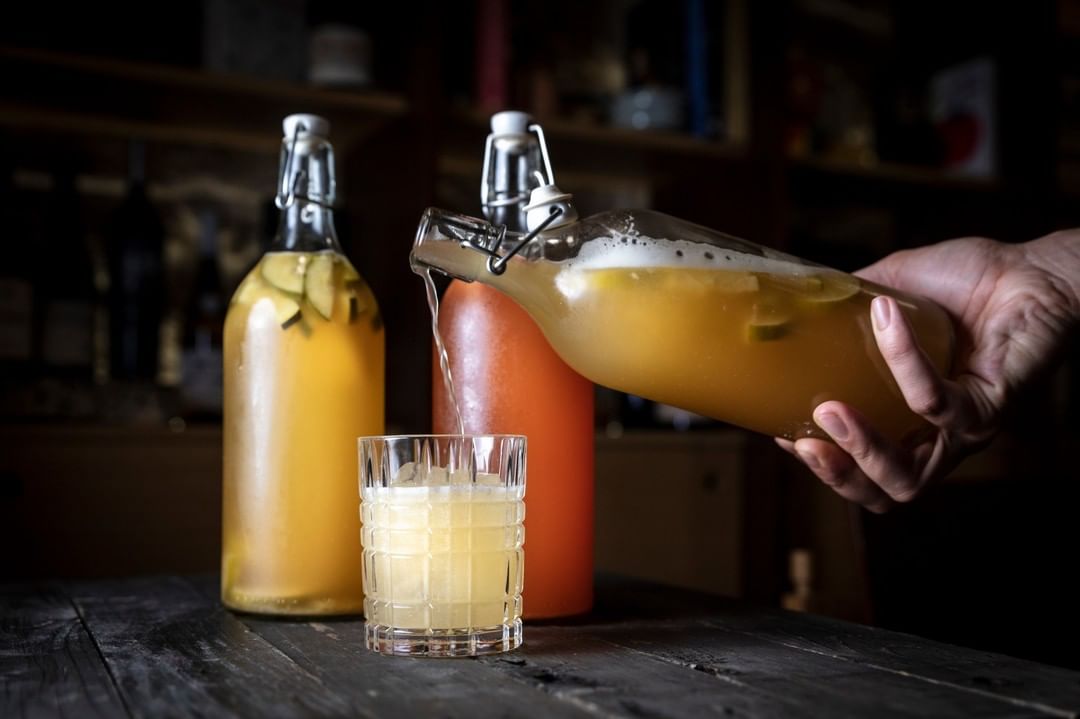 Kombuchas by Euskalduna Studio for non alcoholic pairing | Picture from Euskalduna Studio Instagram
Harmonization is a journey through Portugal across different regions and different castes. It's always a complete one-of-a-kind restaurant experience.

13. How important is pairing in a meal?

Euskalduna goes further than harmonization per se. "In the restaurant, it is possible to pair dishes with wine, beer, and non-alcoholic beverages. From the beginning, our focus is on having an experience, and even for those who don't drink alcohol it can be a unique journey since we produce our own kombuchas and kefirs, and we manage to provide a different experience for everyone, and they complement each other very well." explained the chef.

14. Do you have a favorite wine?

"I have several, one of them is Buçaco Branco, with a lot of charisma and history. Wines that age well show the characteristics of wines I like and look for, and it gives me great pleasure to try them", he admitted. Wine is for different moments, and moments are extended and can be washed down with different wines, grape varieties, and regions.
Here, at the restaurant, for two years we have applied some zero-waste methods, and we are trying to get rid of plastic and be more conscious of the separation of waste.
15. Sustainability, one of the main focuses of catering and tourism, is deeply rooted in its projects. What do you do to promote this habit?

Sustainability is already ingrained in the kitchen, and restaurants have been introducing more sustainable practices. "We are introducing more seasonal products, so the producers can have a strong production capacity without waste, which makes us able to be more sustainable in the choice of our ingredients. Here, at the restaurant, for two years we have applied some zero-waste methods, and we are trying to get rid of plastic and be more conscious of the separation of waste. We care about the products and what we do indoors", he said.

16. What's to come from now on?

Much is to come, the future is bright. The chef confessed to us he will open a new project with Sogrape at Quinta do Seixo, in which he will in "approximately a month, have a restaurant in the Douro" that reflects his energy and essence.
Did you like the interview?
Get ready, this is just a sneak peek of a video project! Subscribe now, and stay tuned!