Port Wine is one of the most famous drinks in the world. Circa 80 million liters are produced each year and the majority of this production is exported from Douro Valley to the world. Port Wine has many misconceptions associated to it. Some say that it is an elderly folks after dinner beverage, or that is it too sweet or too expensive. Is it the truth? Well let me tell you something about Port wine Cocktails.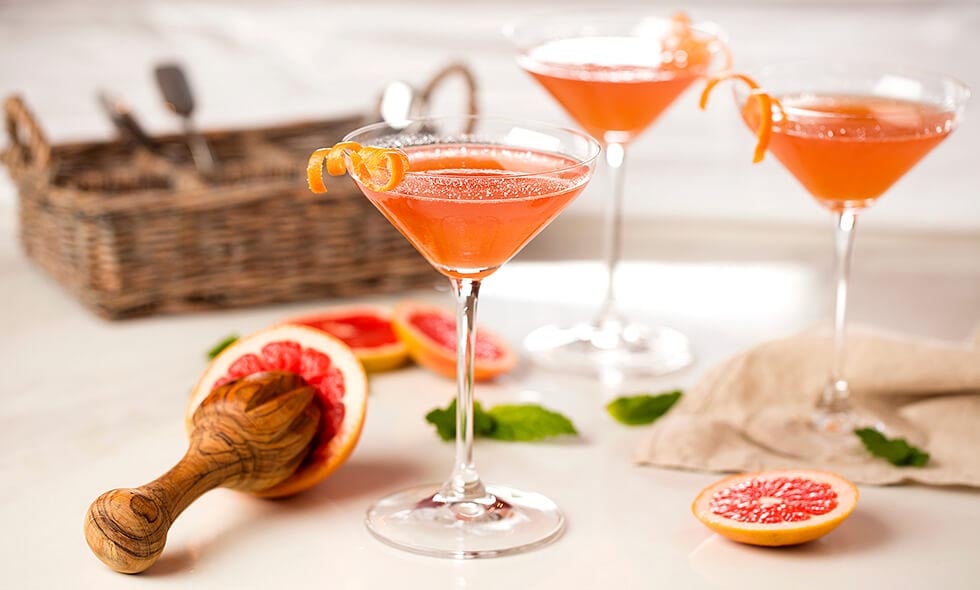 Image courtesy of Croft
Well, none of those is necessarily true. There are different types of Port Wine. Some Ports are sweeter than other and for a wide range of prices, from 15€ (and less), to priceless). For the most, sure, Port wine is a cult beverage so there are Port Wine bottles available only for a collector's wallet.
And if you are no longer in your 20's you already know that elder people know all the good things in life.
The sun is now shinning bright in Portugal and considering the past year, the sunset season is on from early May until late October. Wine tours and Rooftop bars are all over Porto and Lisbon, inviting you to create great memories and to enjoy quality time with a lovely sunset drink.
Port Wine might not be your first option for a summer drink. However, how about a Port Wine cocktail? Oh yes, they are IN. Totally trending and are a must have for the Spring/Summer season 2019! In fact Port Wine Cocktails are around since 1900's!
"But even if it hasn't been fully embraced by the craft cocktail crowd—at least, not yet—port plays an essential part in historical drinking culture. (Classic cocktail books, like the highly revered Savoy Cocktail Book from the 1930s, has more than a dozen recipes that utilize the fortified wine.)" by Food and Wine
Here are the Top 4 Port Wine Cocktails for Summer in Portugal (or anywhere where's Port!)
Croft Pink, Everyone's favorite color
Yes, Pink is the color of the season! Pink Port is light, fresh, and well... way too instagramable!
Roses are red, skies are ... Pink, Pink Sky Cocktail? Yes, isn't it just perfect on a hot sunny day? Here is the recipe.
If you just happen to be in Portugal, The Yeatman will be the place for a luxurious stay, spa and for tasting a Croft Pink Cocktail at the end of the day, watching the sun go down over the Atlantic Ocean.
A tip: Have a sneak peek on this tour, it might be of your highest interest...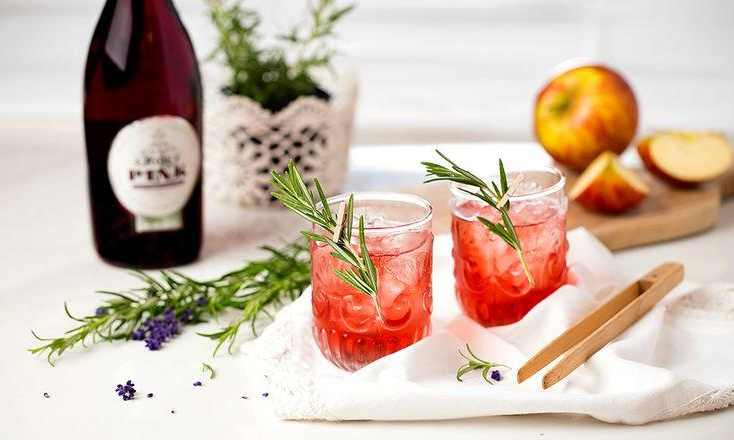 Image courtesy of Croft
Sandeman on the rocks, The Magic of the simple things
Some say that Port Wine won't ever go with ice...just like some say about another classic drink, The wiskey.
Well, not all cocktails are complex, and this one is the prove that simplicity is key. Pure perfection, of mixing high quality Port Wine with ice and a fresh citrus dash. Yes, this is all the ingredients in this cocktail recipe.
For tasting I would say you must head to Sandeman Cellars in Vila Nova de Gaia, the terrace is located next to the Douro river and is perfect for a pause in your Porto tour. Bring along your sunglasses and sit for a while, enjoying the river and the mild weather, let the mind wander and gather energies to continue exploring.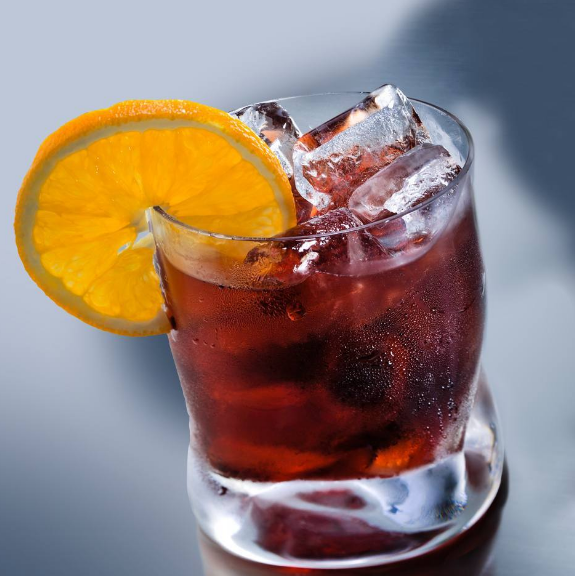 Image courtesy of Sandeman
A Signature Princeton-like, The Fonseca LBV a hole year hit wonder
Wanna play? Guess which is the Port Cocktail in the picture... (the drums are playing)
And... your guess is right. All have wine. All tree are Port wine Cocktails.
This article of Naren Young, a New Yorker bartender and business man, share with us 3 different cocktails where you seemlessly mix Port Wine for perfect cocktails.
If you happen to be in Portugal, Fonseca Port is produced in Quinta do Panascal. One of the best wineries in Douro Valley. Both Ports and table wines from Douro Valley are available as a wine tasting option at Quinta do Panascal.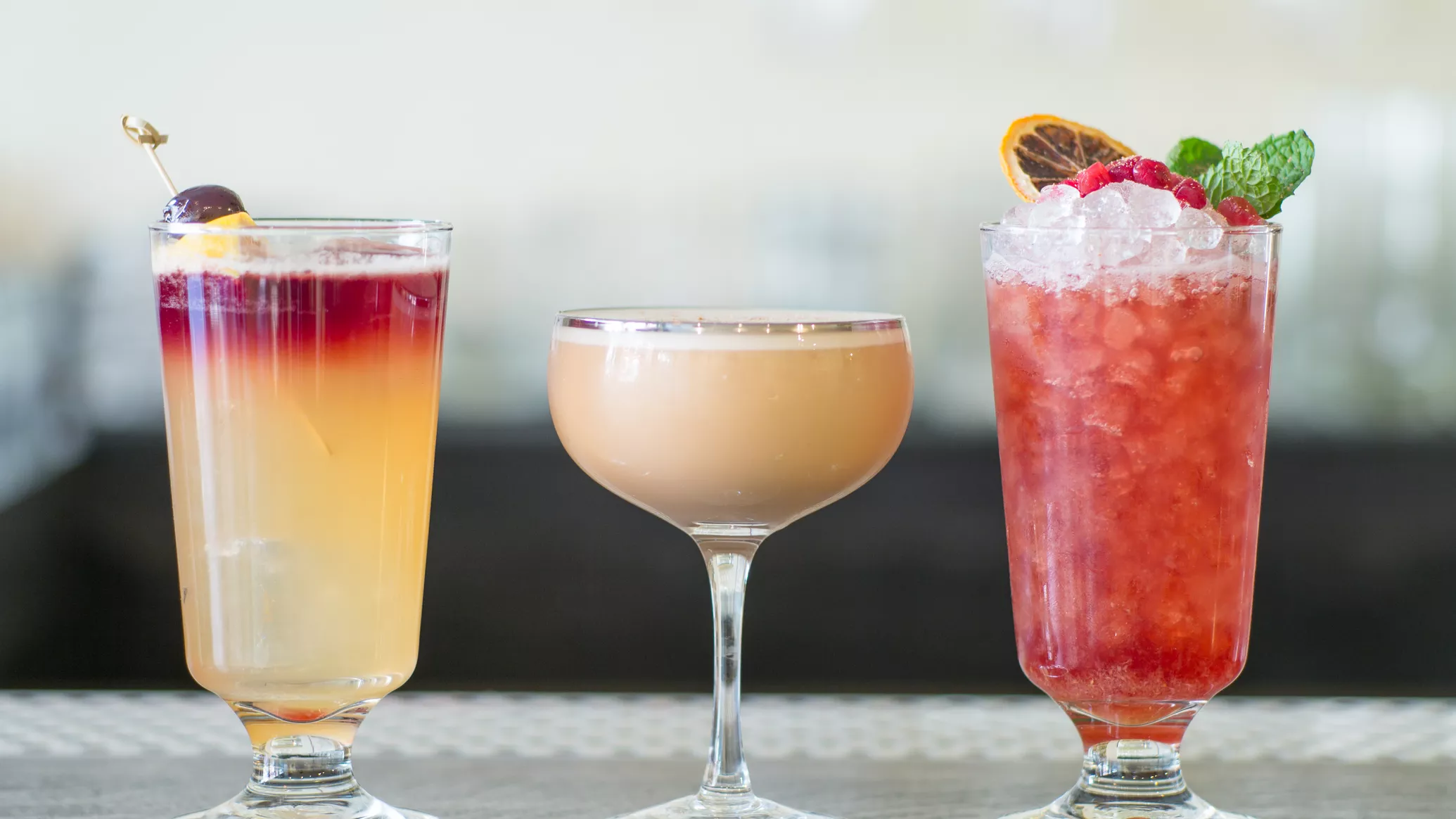 Image courtesy of Eater.com
Trafalgar Punch, For Time Traveling and Tough people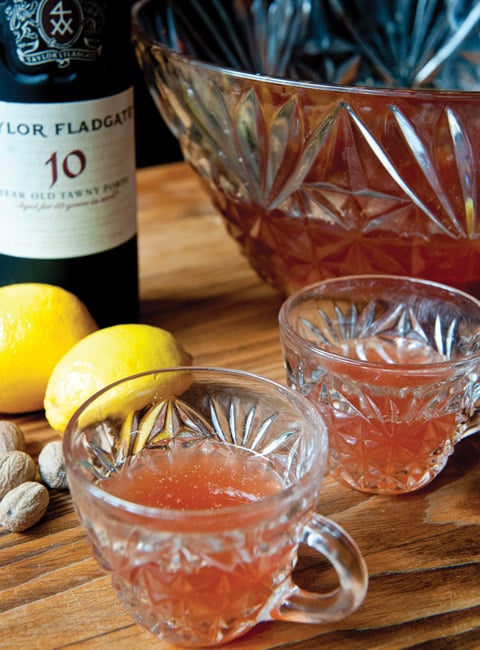 "During the Britannia Age of Sail, the men who sailed those great wooden ships liked nothing better than to sit around a big bowl of punch drinking toasts. Trafalgar Punch is precisely the sort of thing they would have served back then." - says Port Cocktails about this one using Taylor Fladgate 10 year old tawny port.
Well we can't say how much of that is true, but still this is a simple and delicious Port cocktail, and if you ever visited Porto, you would believe that this story is certainly happened.
Sitting at the Taylor's terrace siping from your Port Wine glass, looking at the river from the top of the hill, any sailor's endeavour story is believable. Taylor's Cellars are just perfect for a Port Wine tasting or a Cocktail, any time of the year. The garden has bloossoming flowers in the Springtime and fruit trees scent the whole space all year long. As a plus peackocks stroll free showing off their feathers to the guests.
Image courtesy of Portwine.com
All About Port - Port Wine Tasting and Porto Tours
Have you ever been to a Porto Wine Tasting? The Porto Wine tours will take you to the original, secular Port wine Cellars located in Vila Nova de Gaia, sitting patiently on the riverside bank facing Porto's historical city center. Porto and Vila Nova de Gaia are connected by the Luis I bridge. and when visiting Porto you can walk thought it to get to the Port Wine Cellars.
Ready to know more about Porto and Porto Wine Tours? These are the 10 wine tours you can't miss in Porto.
Fun fact:
Dom Luis I was the king of Portugal by the time the modern bridge was finished (1886). Dom, in abbreviation "D.", is the monarchical title for kings and the highest representatives of monarchy.
Despite of being the king, he was in its mundane occupations and could not make it to the opening ceremonial. The people from the region, resenting that the king couldn't bother to be present at such an event, took the title from the name of the bridge.
This bridge is often associated with Gustave Eiffel of the famous Paris Tower, thou the one he engineered was Dona Maria Pia's bridge, similar in style and next to this one.
Spoiler alert:
Port wine tasting is one of the things to do in Portugal. This Wine tour will sometimes include a river cruise, food and wine pairing if you are going to a table wine tasting and Port wine paired with chocolate, cheese, and other Portuguese delicacies.