I have got to be honest with you, I am writing this blog post drinking a glass of some fine fresh delightful vinho verde, and about it I am just going to say TWO things. One, I really am enjoying it and …TWO, I am truly sorry I cannot tell you which particular Wine I am having the pleasure to be tasting right now! You see, we represent many excellent Wine producers and we do not want you to think less of all the others!
What we can guarantee that it is not just vinho verde, that is refreshing and amusing, the wine region that draw its name from it is also surprisingly refreshing and delightful. Many refer to Portuguese vinho verde as the perfect wine for day drinking, others highlight its singular freshness and fun character which makes it the best wine for spring and summer time. But in my opinion this wine tastes like spring and summer…that fantastic feeling when birds are singing, the sun is shining and inviting for so many activities and amusing outdoor experiences! And that's why Wine Tourism in Portugal designed a tour that will turn you a vinho verde connoisseur and enthusiast of the Region that produces this unique white wine.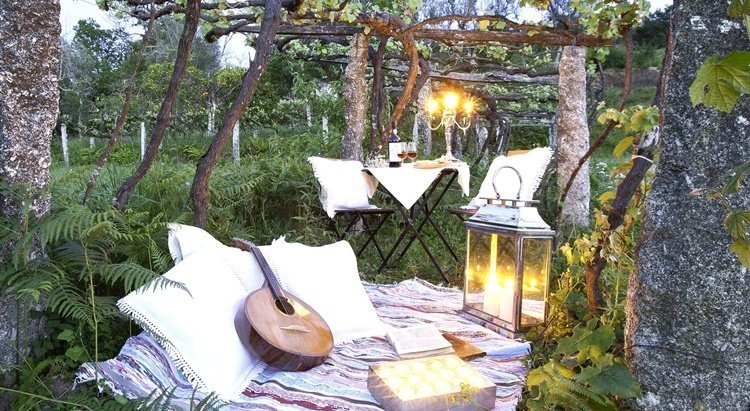 "Trees are budding, daffodils are blooming, and we're staying outside to enjoy the longer stretches of daylight. These spring essences spark a long love of mine: day drinking. While many people hold their wine appetites for the after-work glass or a nice pairing with dinner, I'm all for cracking a bottle early when the mood and spring temperatures strike." - says the Orange Coast Magazine wine journalist.
"One of the best day-drinking options? The wines of Vinho Verde, which is a wine-growing region in northwestern Portugal known for whites, reds, and roses. Of the three, the white wines create the perfect, quaffable day-drinking experience. Like most wine regions, this one offers a few tiers of Vinho Verde wines ranging from serious to inexpensive blends. Vinho Verde white typically is light, crisp, and has a slight effervescence. Best yet, the wine has a lower alcohol level (about 9 percent, compared to 11 to 15 percent for most other wines of the world), which allows you to extend the day tossing them back in the sun".
Either if you prefer it as a refreshing and light beverage or if you love to enjoy it all year long, it is without a doubt an extraordinary white wine that seems to captivate every wine lover especially for hotter days.
This naturally light, clean and aromatic wine, different from any other in the world, owes its uniqueness to the features of its terroir. The Region of vinho verde is magnificently beautifull and also geographically well located for the production of white wines, whose vineyards occupy an area of 21 thousand hectares corresponding to 15% of the national wine-growing area, other factors like the abundant water resources, with mild temperatures and frequent rains, which gave origin to homogeneous and mainly granitic soils, fertile and with high acidity.
The brand image of this region is the variety Alvarinho. But there are several more grape varieties, all as different from each other as the different and naturally rich and gorgeous landscapes of the region that celebrated one hundred years of wine region demarcation in 2008!
And this tour was thoroughly designed for the Vinho Verde enthusiasts, that want to unveil all of its secrets. In a three-day tour you will discover the different varieties of the Vinho Verde, visiting and enjoying Wine experiences in the most famous Vinho Verde wine producing estates and two of the most important cities in the region Guimarães which Historic Centre, is considered World Heritage Site, by UNESCO and Braga where you cannot miss going up to the, Bom Jesus Sanctuary which is an amazing place to take incredible pictures and to take a moment just to breathe and appreciate the Breathtaking surroundings.
This exclusive Wine Tourism in Portugal tour in Minho assures you a private driver and a guide for the entire duration of the tour, always comfortably escorted in a superior range car. Pick up and drop off from the Hotel or Porto Airport are also included.
In day 1, leaving from Porto you will go the Vinho Verde region and check in a Boutique Estate or Luxury Hotel depending on the accommodation category of your choice. And what a difficult choice you will be having to make because both Parners, Carmos Boutique Hotel, and Ameal Wine & Tourism Terroir offer magnfic top quality accommodations, the first integrating the network of the Small Luxury Hotels of the World, the other a superb and idyllic space,
where we will certainly find a singular luxury environment, extremely charming as all the wine region itself.
You will be visiting one of the most innovative wine producing estates in the Vinho Verde region: Quinta de Santa Cristina where you will learn the history behind the wine producing processes and will delight yourself with a regional products tasting paired with wines from the estate, to open the appetite for a special lunch in the estate's restaurant a typical menu that includes the best cuisine the region. During the afternoon the beautiful Guimarães historic center, considered World Heritage Site by UNESCO will be waiting for you to explore it.
Guimarães, was the birthplace city of our country as a recognized kingdom, it was the first capital of Portugal, which gives the city one of the main roles in the history of Portugal. Walk around the narrow streets of the medieval town, pay attention to the old houses with their ornamented balconies and statues, and rest at one of the esplanades in Largo da Oliveira. Ask for a glass of Vinho Verde wine and taste the best cheeses and enchidos. The historic center, the Guimarães Castle, the Paço dos Duques de Bragança and the São Miguel Chapel are must-visit places that will take you in a memorable medieval journey through time before going to relax in your accommodation unit. Where a magnificent dinner, scenario and selection of vinho verde wines will be prepared for you!
So day two starts with the beautiful Ponte de Lima landscape rejoicing your eyes and recharging your batteries with an amazing breakfast. Then, visiting the picturesque Ameal Wine & Tourism Terroir, one of the most charming and romantic wine producing estates in the Vinho Verde region, you will get to know all the production methods and finish your visit with a wine tasting, that includes one of the 5 best Portuguese white wines. Now it is time to go South, towards Quinta de Soalheiro, one of the most renowned wine producing estates, both nationally and internationally, for a guided tour and a tasting of light and fresh wines
After checking-out, on day three, on the itinerary it could only be a visit to Braga, considered the "Portuguese Rome", one of the oldest Christian cities in the world, with more than 2000 years of history, a city extremely connected with religion, so when visiting the historic center you will find beautiful and numerous monuments and points of interest such as the Cathedral, Igreja dos Congregados, Santa Bárbara Garden and Theatro Circo, Nossa Senhora do Sameiro Sanctuary and Bom Jesus Sanctuary, with one of the most amazing views in Portugal. Afterwards, Quinta da Aveleda, is the next and final stop for you to enjoy a regional products tasting with the wines of the estate, in a luxury and peaceful environment, and reviewing the amazing pictures you just took in the movie like setting of Bom Jesus!
Appreciate this journey and get inspired to live other terrific experiences like enjoying a vinho verde glass near a river or seacoast beaches or to add other must-does to your itinerary, since beside these three major locations included in this tour there are a lot of lovely picturesque little towns across the whole region, near Viana do Castelo and also discover nature in its purest state in the National Park of Peneda Gerês, near the border with Spain!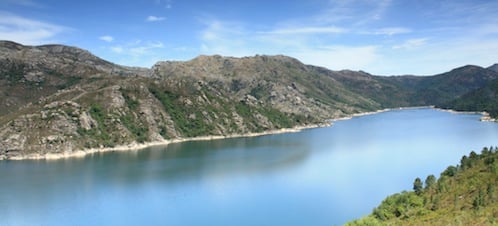 Presently we have been recommending vinho verde enthusiasts, to take a few hours to visit the new vinho verde museum which has recently opened. Located in an emblematic building in the Historic center of Ponte de Lima the project aims "to promote the Route of Vinho Verde and strengthen the position of Minho as a reference destination in wine tourism at national and international level."
"Having as a motto the culture of vine and wine and regional heritage, the Museum represents the diversity and identity of the nine sub-regions that integrate the demarcated region of Vinho Verde ' and will provide you deeper insights about this unique white wine that you can only find in Portugal!
For more information on Wine Tourism in Portugal excluisve tours or for help designing your own Vinho Verde Tour, please click on the bottoms bellow.