Portugal, located in the heart of Europe, is famous for its impressive history, beautiful scenery, and delicious food. It is also known for its distinctive method of promoting wellness and tranquility - vinotherapy. Vinotherapy is a lavish spa treatment that utilizes the powerful properties of grapes and wine. In this article, we will explore the practice of vinotherapy in Portugal, and examine its origins, benefits, and exceptional experiences it offers to both locals and visitors.
Do you like to de-stress with a glass of wine in your hand? What if we told you there are also other ways wine and grapes can help you relax? Every day we hear or read more and more articles on wine spas and vinotherapy. So after all, what kind of beauty therapy is this and what is it for?
The Benefits of Vinotherapy on Beauty Therapy
The wine spa trend is no longer a trend, it is here to stay and has a lot of benefits. Vinotherapy is the use of wine by-products like grapes, seeds, skins, pulp, and stems for beauty and relaxation purposes, helping to heal both the mind and body. With excellent exfoliating qualities and reducing problems associated with aging.
Scientific research has found that grapes and their ingredients are rich in phytosterols, natural compounds that reduce damaging free radicals, and resveratrol, a compound that spurs new cell growth and firms skin. Vinotherapie then makes use of these benefits from the grape and vine extracts to provide effective anti-aging and relaxing skincare treatments.
The concept of vinotherapy was created by Bertrand and Mathilde Thomas, a French couple who studied the skin benefits of women who worked directly with grape seeds and extracts and launched Caudalíe, a brand of skincare products made from grape-derived ingredients.
Caudalíe Spa at L'AND Resort
The Vinothérapie® Caudalíe Spa at the L'AND Vineyards Resort SPA offers a unique experience of serenity and pleasure, with exclusive rituals, massages, and beauty treatments based in grapes and wine related products. Treatments go from baths and wrap to massages and scrubs, taking advantage of all the benefits of the components of the grape.
Book your stay and Vinotherapy Spa treatment at L'AND Vineyards Resort and experience one of the best luxury wine spas in Europe.
The Vine Hotel Spa - World's Leading Design Hotel
The Vine Hotel in Madeira Island offers an experience of one or two days in The Vine Spa, a luxury retreat in which vinotherapie treatments such as Vinopure Detox, Vintage Time, or Divine Escape can last up to 5 hours of pure relaxation.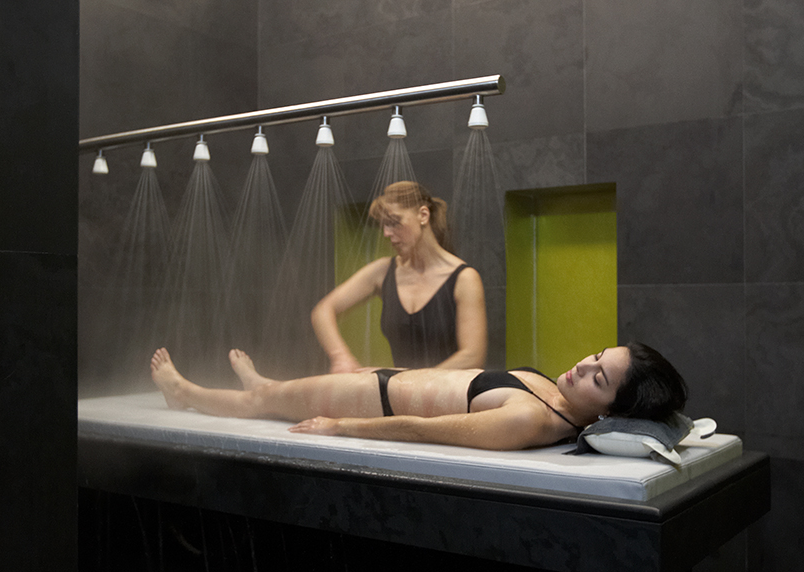 Book your stay at The Vine Hotel and enjoy luxury wine spa treatments at the hands of the best professionals.
Wine Therapy at Herdade da Malhadinha Nova Spa
Herdade da Malhadinha Nova Spa offers relaxing vinotherapie massages with energizing antioxidant ingredients that act upon free radicals promoting tissue elasticity and exfoliation treatments with grape extracts that rejuvenate the skin and protect it from free radicals.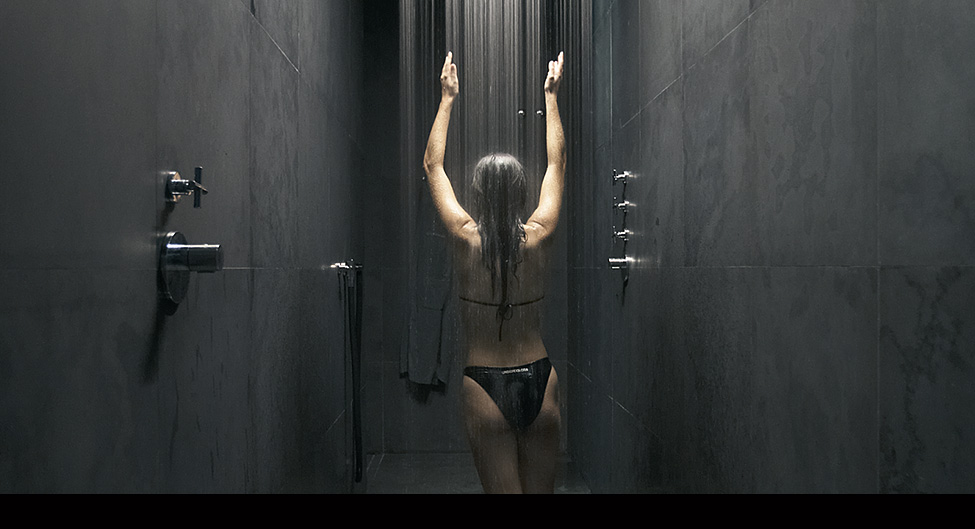 Enjoy a rejuvenating vinotherapy treatment at Herdade da Malhadinha Nova Spa.
Discover the best wine hotels in Portugal and enjoy the best vinotherapy treatments while having the best vacations in Portugal. Click below to receive our travel blog news in your email.