Wine and food are the perfect combo for great memories and lavish moments. Travelers throughout Europe, as elsewhere around the globe, are flocking to visit Portugal and they are unanimous: You must taste Portuguese wines and gastronomy. Here's a selections of the best Wine and Food Tours for 2020.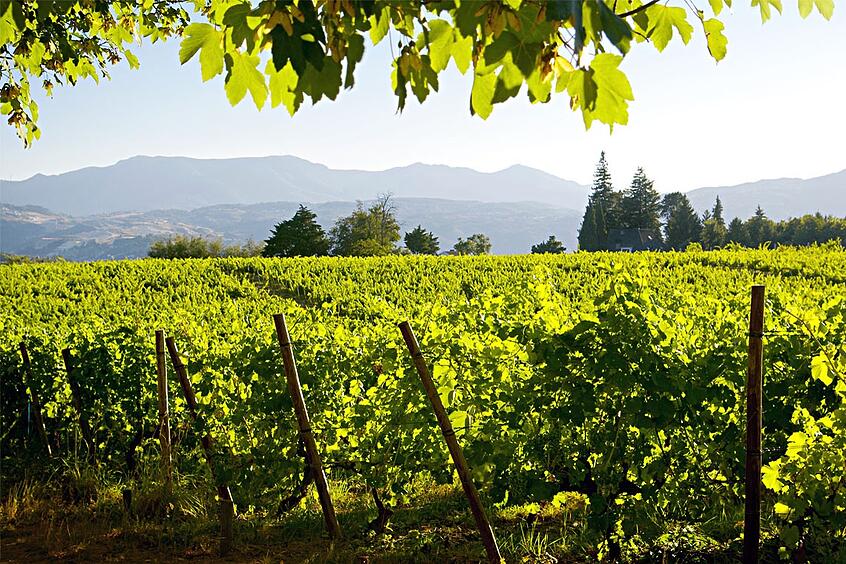 Why visit Portugal?
Portugal is full of magical places for its nature and architecture either. In addition, the cultural heritage without comparison, as Portugal is one of the oldest nations in the world. The tradition and the authenticity is still prevailing in many aspects of the everyday life.
Winemaking traditions are present in most of the Quintas (wine estates) as those are family run businesses, kept for generations.
The Portuguese are very connected to food, and one of the national sports is to talk about food and the next meal while having the present meal.
In 2020 the new season of The Wine Show will be featuring Portugal and Portuguese wines in more than 100 countries, so booking well in advance is highly recommended.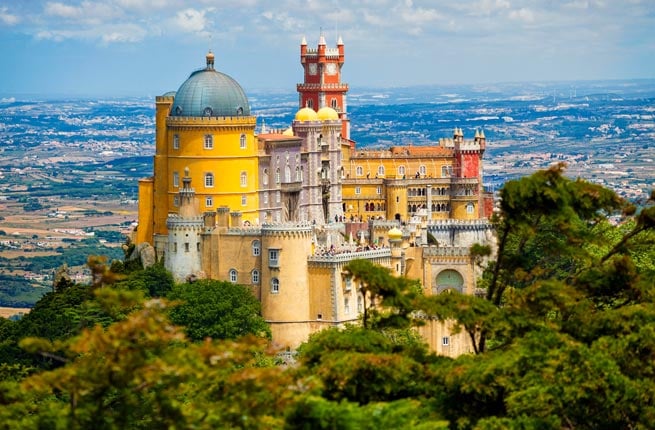 When to visit Portugal?
The growing popularity of Portugal is now noticed by many travelers. Seeing the number of food and wine tourists growing over the previous year, and having visitors coming to experience the richness of its gastronomic and cultural heritage as well.
The country is receiving awards from international travel organizations every season and considerable recognition by those who visit.
Although along the past decades these characteristics brought more and more attention to the country, it still feel very much authentic.
Spring and Summer time is quite busy, as fellow travelers prefer to visit during May and July.
During Fall you will enjoy it to the fullest as it's not peak season and you can join the grape harvest in September and October.
We are long time partners of all the bespoke places for wine tourism in Portugal, to guarantee the best wine tours for 2020 request your free quote here.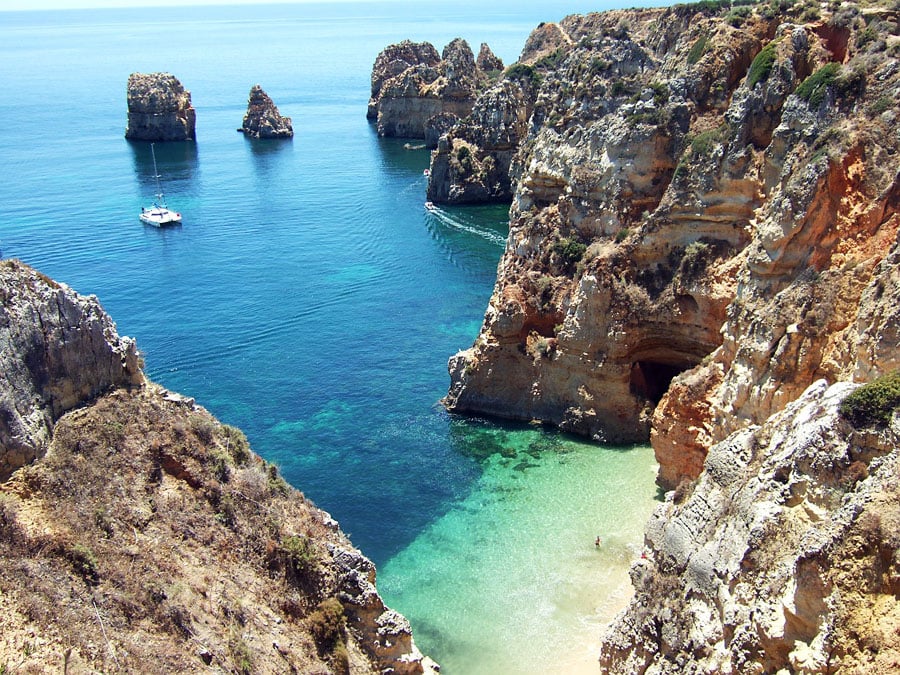 What language is spoke in Portugal?
The main official language is Portuguese, despite that you will surely be able to communicate in English throughout Portugal. Almost everyone speaks and understands the bare minimum and most of the Portuguese have a good level of spoken English. You will see how easy it is. Thou if you learn at least one word to say to a Portuguese, you will win their heart.
Here's the most common used words in Portuguese:
"Obrigado" or "Obrigada", (oh-bree-gah-doo) meaning "Thank you". And "Olá" (oh-lah) – Hello.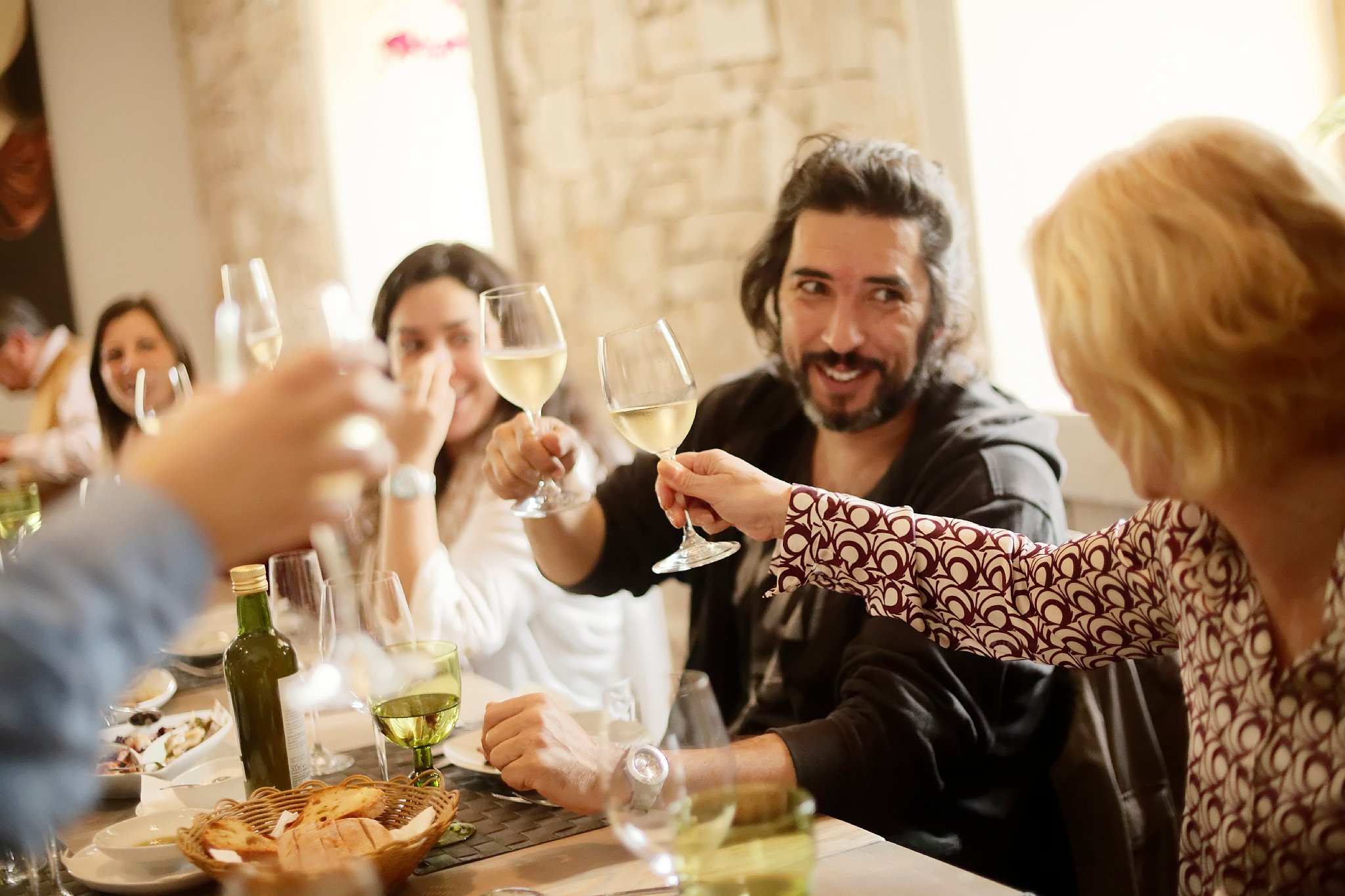 Where to go?
Portugal is a small country, and it does not take much time to travel between the two main cities, Lisbon (the capital) and Porto (the second big city). 3-hour drive, or train ride, will take you from one city to another.
LISBON and PORTO - Big city time
Lisbon and Porto are similar in terms of history and cultural complexity, although its vibe is completely different. Trust me, I was born in Lisbon and I am now living in Porto.
I could say that both have colorful buildings covered in handpainted tile panels, both are located at the margin of a River (Porto, Douro River and Lisbon the Tagus or Tejo River) right where it enters the Atlantic Ocean, and in both cities food and wine is amazing (quiet different in both locations, yet amazing).
In Porto you will find a Unesco protected city center, full of stories to be unveilied and amazing food and wine to be tasted. Find here what you can't miss in Porto.

Lisbon is the home of Pastéis de Nata, the delicious and world famous egg-custard tarts. The most typical are at the Pastéis de Belém at the Belém neighborhood, but you can find it, literally, everywhere.
Lisbon has this big-city confidence and energy while retaining all the grace and warmth of a small town. There is no shortage of food offer, from the typical Petiscos (finger food) at the best wine bars to the traditional flavors reinvented by the Michelin-star chefs.

DOURO VALLEY - Walk, hike, sail
There are several UNESCO World Heritage Site designations in the country. The most popular is Douro Valley located 2-hours drive from Porto, being the city center a UNESCO site itself.
Douro Valley is the oldest wine region in the world and the only place where the famous Port Wine is produced. Amazing properties are located here and there on top of Douro hills, culinary events and vineyard tours are just incredible and a must for any traveler. Here's the 10 wine tours you can't miss in Douro Velley.

ALENTEJO - Lavish wine and food
If you are a gastro lover the wine tour you shouldn't miss is a wine tour in Alentejo. Alentejo wine region is an area known for its great culinary culture and awarded bold red wines. The past decade brought to Alentejo an impressive quality to the accommodation available. Alentejo is the place to stay if you wish to find some peaceful quality time. Here's the article to discover the top 10 wine tours in Alentejo.
VINHO VERDE - Fresh wines of the North
Vinho Verde is, along with Port Wine, the most famous Portuguese wine. And the Alvarinho varietal is the star of the Vinho Verde region. The Vinho Verde wine region celebrated 110 years of wine region demarcation in 2018.
Vinho verde wine region starts just below the Portuguese-Spanish border, and stretches all the way to the city of Porto and the Atlantic Ocean. Vinho Verde wines are supposed to be the first wines to be exported to England back in the day, prior to Port Wine.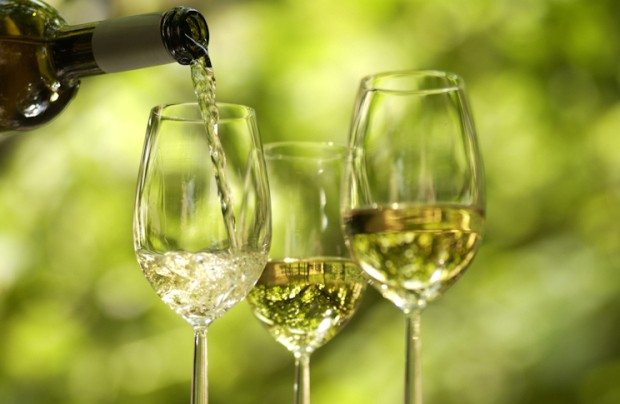 When to book a wine tour?
So what are you waiting for to visit Portugal? See all of our suggestions for a perfect time and if you are not sure what to do and visit, let us know what your dream tour looks like and we will design a tour to meet your preferences. To guarantee the best wine tours for 2020 request your free quote here.