The Douro River meanders through a landscape of mesmerizing allure and profound historical significance. As the lifeblood of the renowned Douro Valley, this majestic river offers an exquisite backdrop for an unforgettable voyage that seamlessly blends wine, culture, and scenic beauty. Douro River Cruises present a unique opportunity to fully immerse oneself in the essence of Portugal, as you embark on a journey through idyllic vineyards, ancient towns, and time-honored wine estates.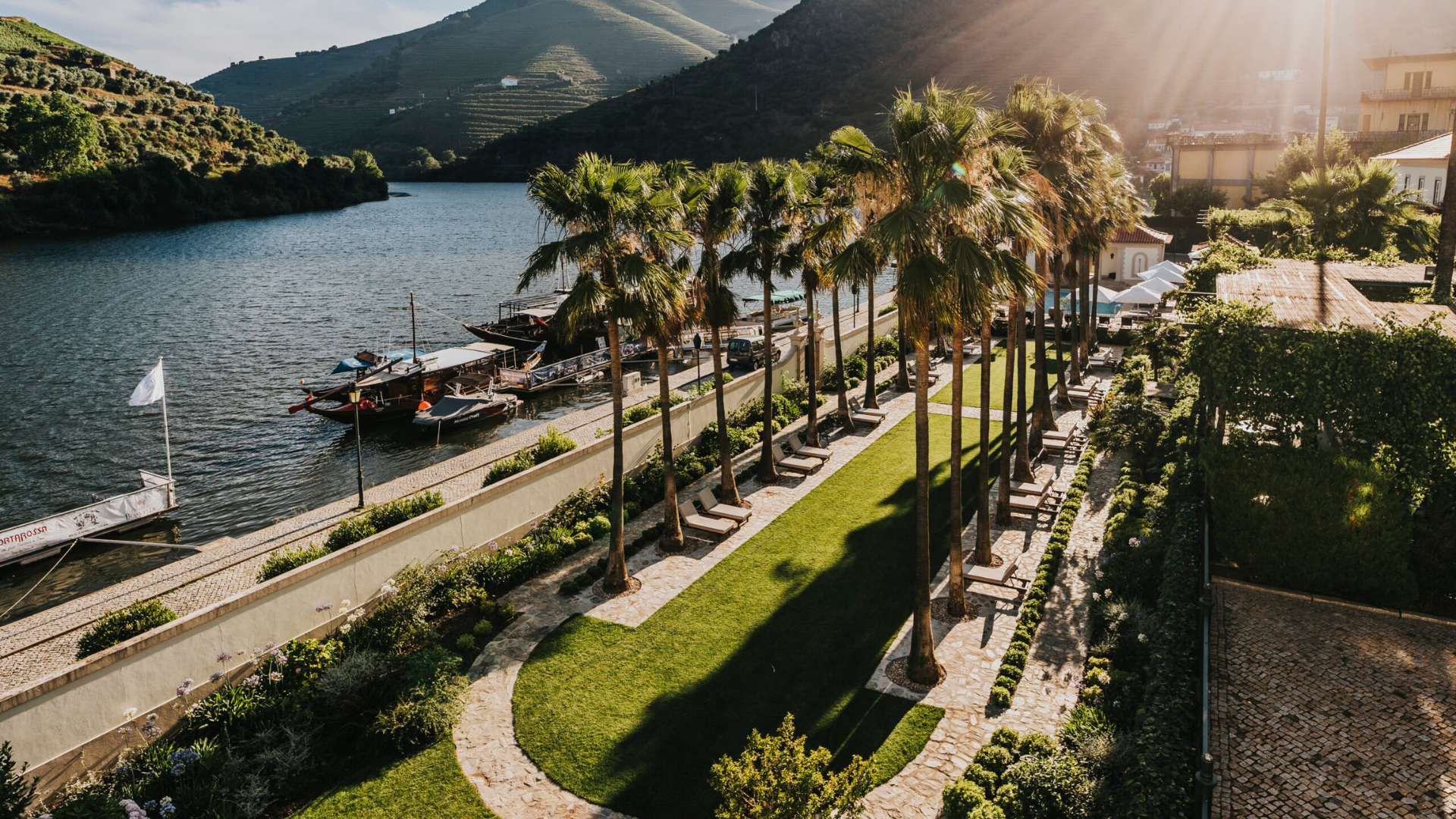 Vintage House Pinhão
The Douro River's course reveals a panorama of captivating vistas, making it a cherished destination for travelers seeking an extraordinary experience. As you traverse its gentle currents, you'll be captivated by the picturesque scenery adorned with terraced vineyards, meticulously crafted over generations. The region's exceptional terroir and microclimate combine to produce world-renowned wines, with the iconic Port wine being a hallmark of the Douro Valley's winemaking excellence.
Beyond its enological allure, Douro River Cruises offer a deep dive into Portugal's rich cultural heritage. Along the riverbanks, one encounters quaint villages and historic towns that have preserved their traditional charm over the ages. Immerse yourself in the local customs and architectural wonders, like the UNESCO World Heritage Site of Porto, where historical landmarks coexist harmoniously with contemporary cultural hubs.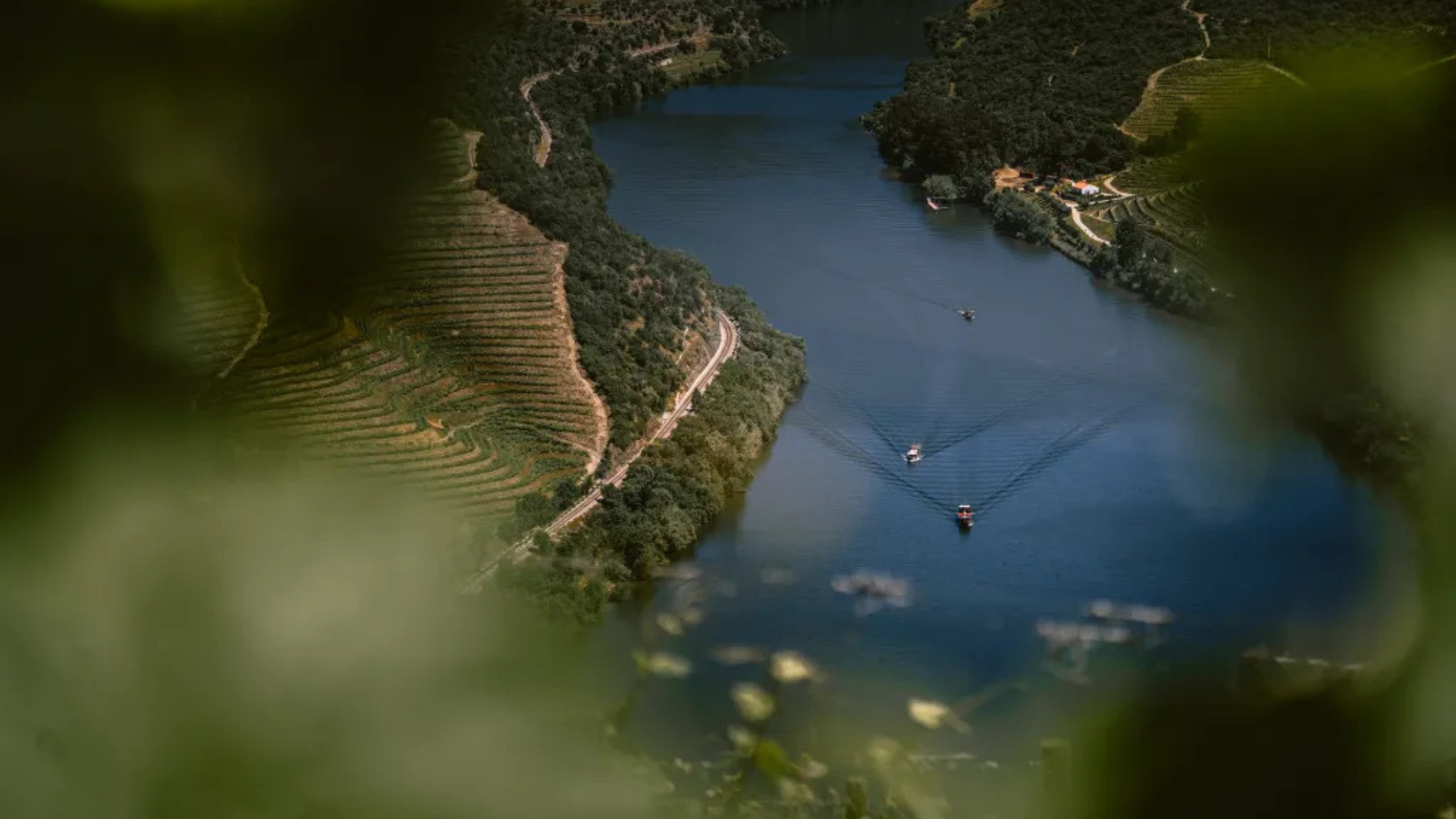 Quinta das Carvalhas
A Douro River Cruise is an enchanting journey that encompasses the best elements of Portugal's heritage. It allows travelers to indulge in the finest wines, soak in the warmth of the country's cultural tapestry and marvel at the breathtaking beauty that characterizes the Douro region. Embark on this extraordinary journey and let yourself be enveloped by the fascination of a destination that leaves an indelible mark on the heart of every traveler.
The Douro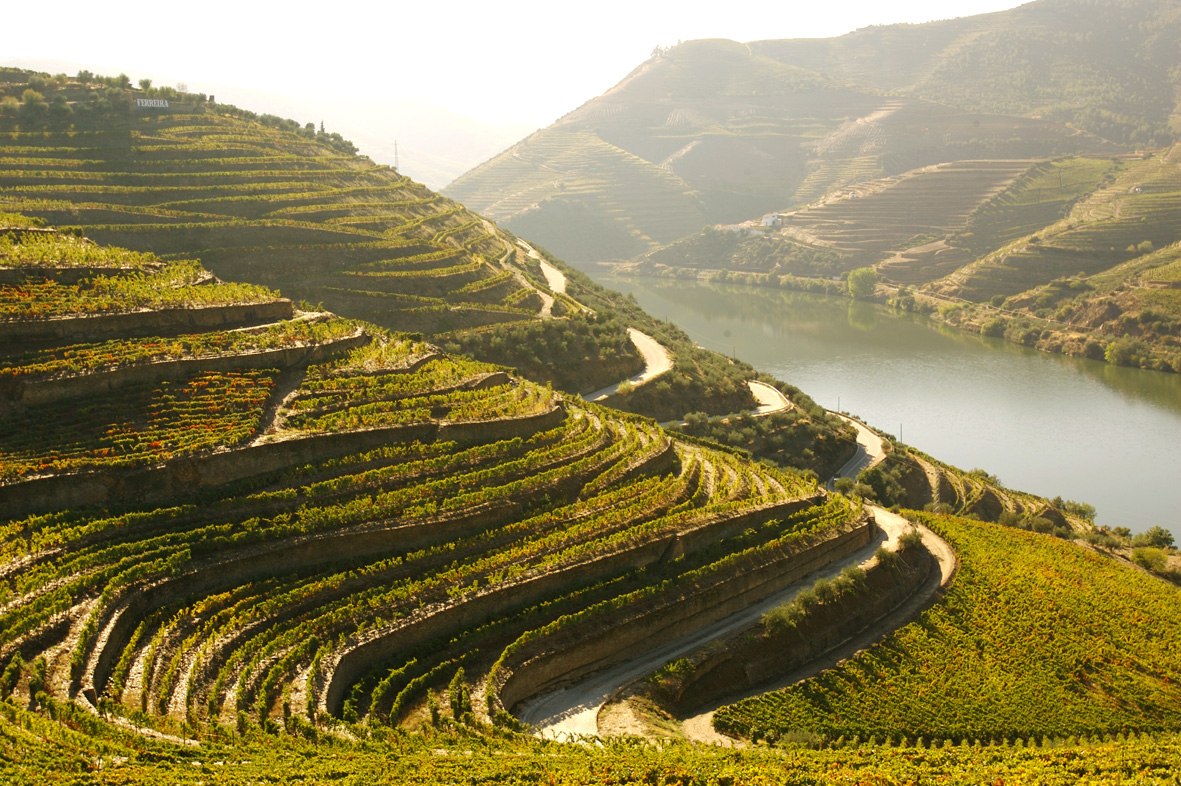 The Douro River, often referred to as the "River of Gold," is one of the major rivers in the Iberian Peninsula, flowing through northern Spain and Portugal. Its course is approximately 897 kilometers (557 miles) long, making it the third-longest river on the Iberian Peninsula. The River originates in the Sierra de Urbión mountains in Spain and winds its way through rugged terrain and picturesque landscapes, eventually emptying into the Atlantic Ocean near the city of Porto, Portugal. The river's lower course is where it is most navigable, and this stretch is renowned for its exceptional beauty, often characterized by terraced vineyards, charming villages, and ancient towns perched along its banks.
Douro Valley also known as the Douro Wine Region, is a UNESCO World Heritage Site and one of the oldest and most distinguished wine-producing regions in the world. It stretches along the course of the Douro River and covers approximately 250,000 hectares (617,764 acres) of land. The valley is celebrated for its breathtaking landscapes and terraced vineyards that produce grapes for Port wine and a variety of other exceptional wines.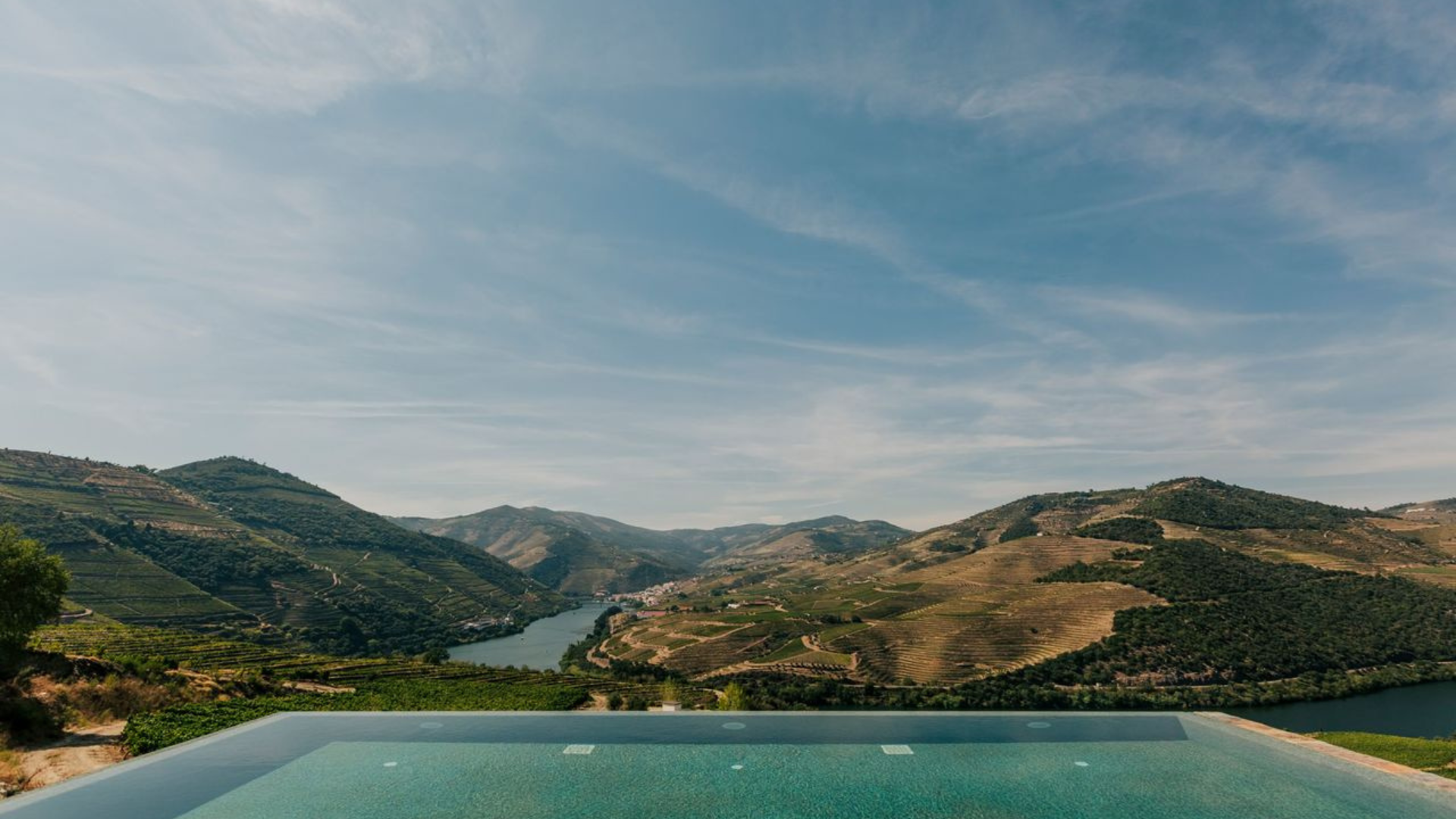 Quinta das Carvalhas
Apart from wine-related activities, the Douro and its valleys offer a range of recreational pursuits for visitors. Travelers can enjoy scenic walks and hikes along the riverbanks, explore ancient castles and monasteries, and partake in water sports such as kayaking and fishing. The region's diverse flora and fauna also make it an excellent destination for nature enthusiasts and birdwatchers.
Douro's Celebrated Wines
Within the realm of Douro River Cruises, wine claims a rightful place of prominence. The Douro Valley stands tall as a renowned producer of some of the world's finest wines, including the iconic Port wine. This revered region owes its vinicultural distinction to a unique marriage of microclimate and terroir, which yields grapes of exceptional quality, resulting in extraordinary wines that have withstood the test of time.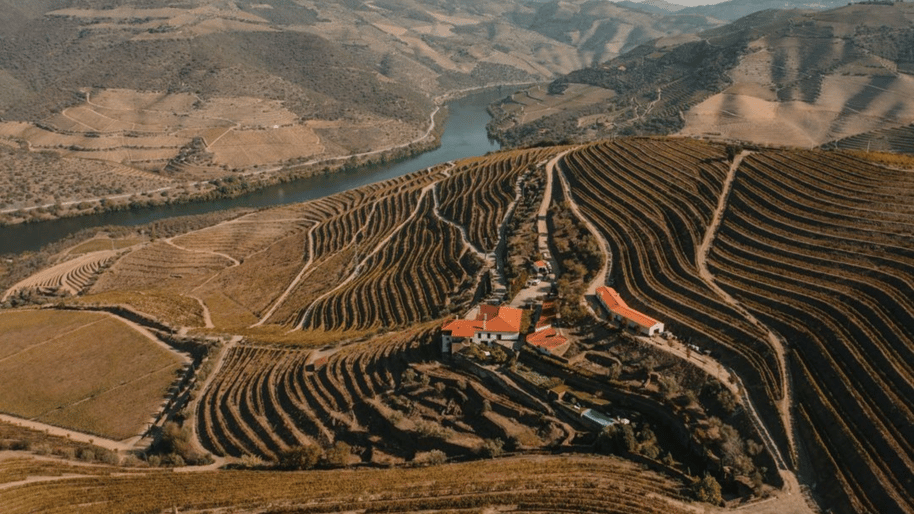 As you gracefully glide along the tranquil currents of the Douro River, you'll be granted the privilege of visiting local wineries and estates, providing a firsthand glimpse into the meticulous winemaking process. Moreover, you'll have the opportunity to indulge in the exquisite flavors of various vintages. The picturesque vine-clad hills rising steeply from the riverbanks form a stunning backdrop, setting the stage for an immersive experience into the artistry and dedication that lies behind every precious elixir that graces the Douro's cellar
A prominent highlight of many Douro River Cruises is the opportunity to visit Porto, Portugal's second-largest city and a distinguished UNESCO World Heritage Site. Porto's historic center serves as a captivating tableau, where architectural wonders, like the awe-inspiring Dom Luís I Bridge and the elegant Clerigos Tower, stand in harmonious juxtaposition with contemporary cultural attractions. As you delve into the heart of Porto, you will experience a city that seamlessly blends its storied past with the vibrant pulse of the present, creating an enticing fusion of the old and the new.
The Scenic Beauty: Nature's Masterpiece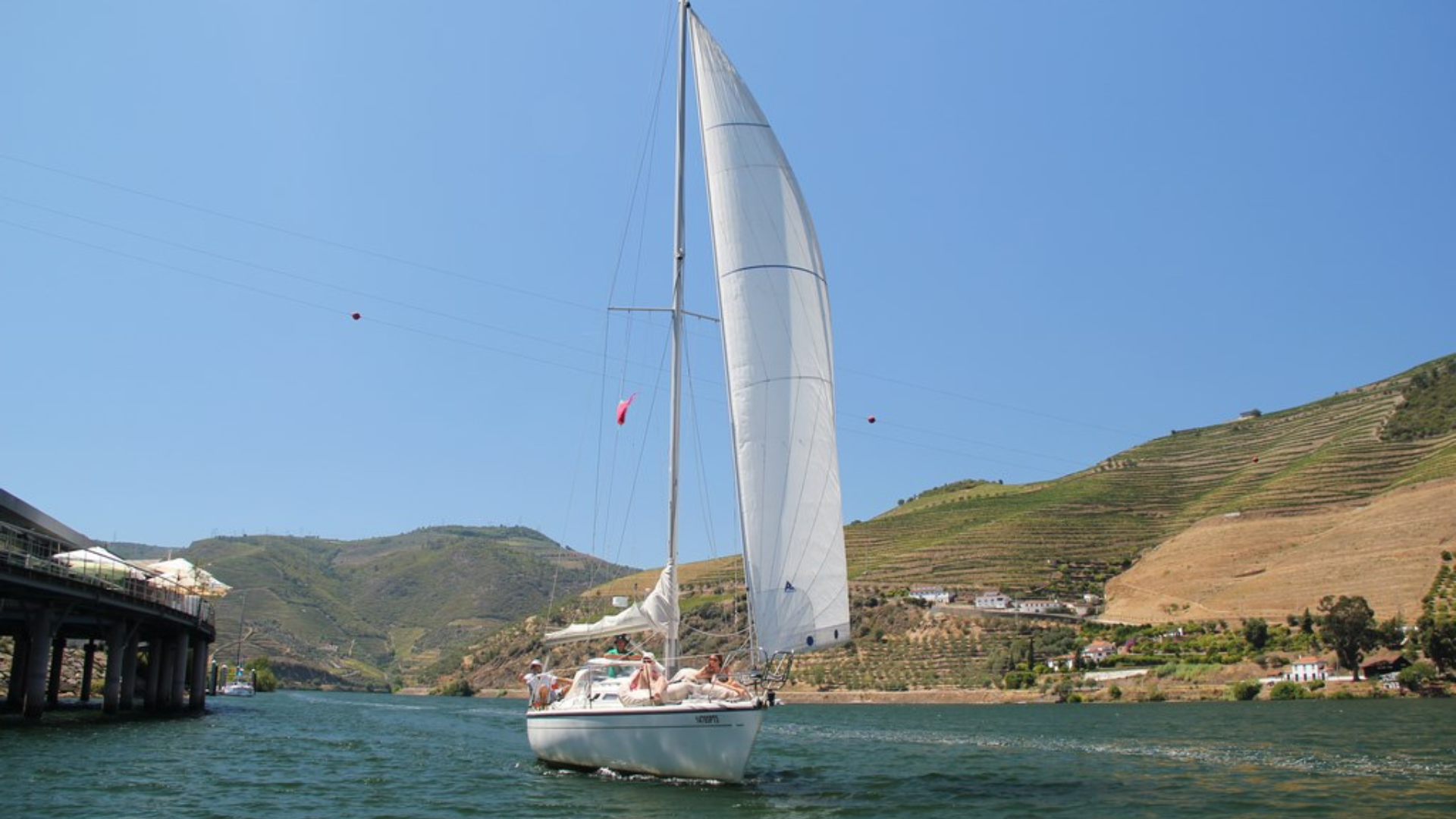 Prepare to be mesmerized as the Douro River takes you on a journey through one of Europe's most breathtaking landscapes. The valley's terraced vineyards, sculpted by the hands of generations, cascade down the hillsides in a mesmerizing patchwork of green and gold. Each bend of the river reveals a new vista, with dramatic cliffs, lush forests, and quaint villages creating a picturesque panorama at every turn.
The best way to truly appreciate the Douro Valley's beauty is from the deck of a river cruise ship. Whether you're basking in the warm sun or gazing at the starlit sky, the sense of tranquility that comes with cruising the Douro is unparalleled. As you drift along the river, you'll understand why this captivating region has earned its UNESCO World Heritage status.
Unveiling the Best Cruises in the Douro Valley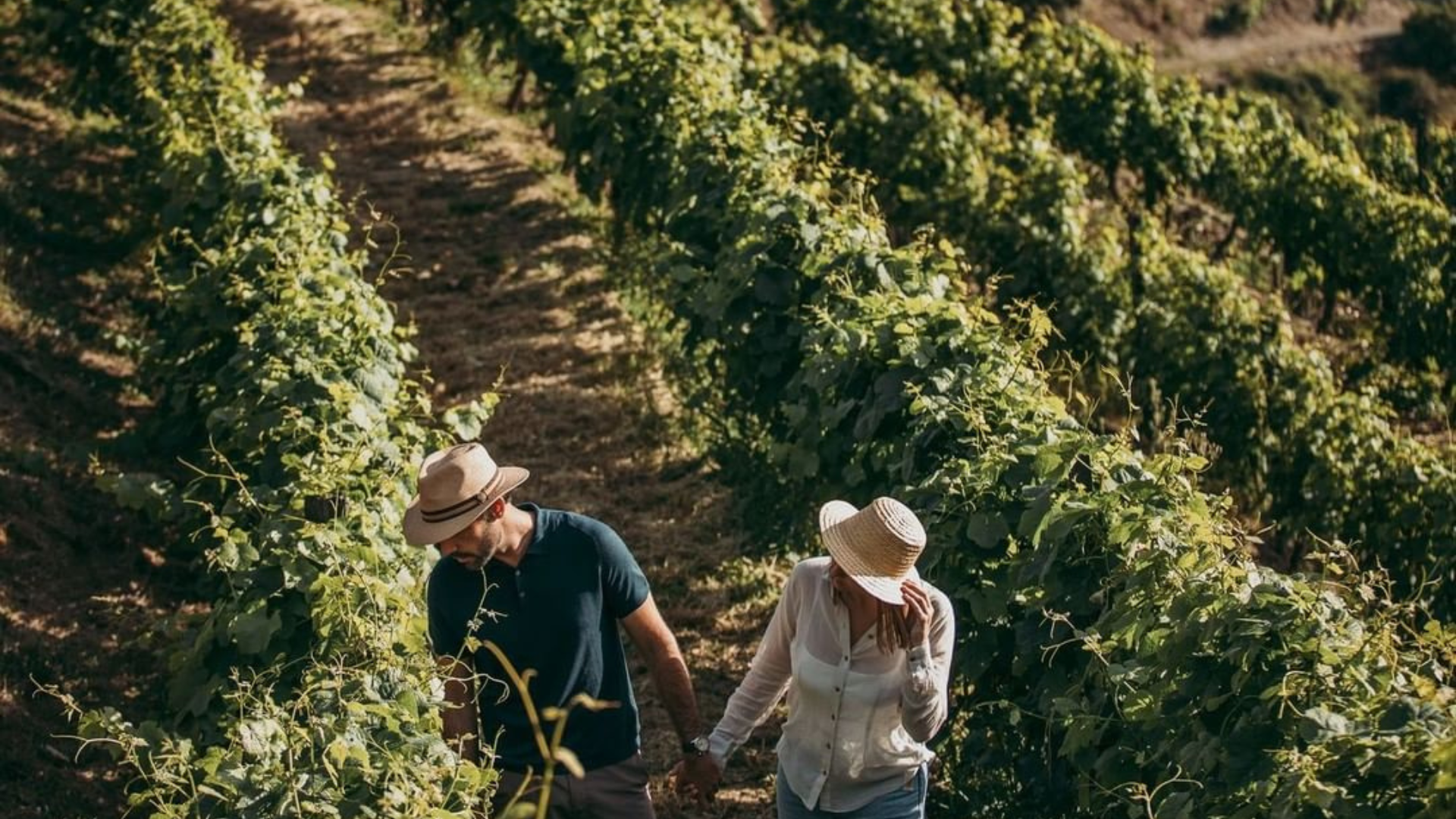 Relax, enjoy a glass of exquisite wine, and admire the dazzling natural scenery. The most charming Douro river cruises and wine experiences are just within your reach. These are the peerless itineraries tastefully crafted by our local experts, that will definitely pamper your senses, including fantastic gastronomic and wine experiences, breath-taking views, and a great variety of river cruises.
7-Day Premium Tour in Douro aboard a Private Yacht Cruise
Prepare to be immersed in the essence of viticulture, as you gain privileged access to the most authentic wineries and exclusive wine tastings, all within the intimacy of small groups. Savor the art of culinary perfection with a hands-on Chef's table experience, complemented by a series of handpicked, superior meals that elevate the senses. As we set sail on this opulent expedition, a private yacht cruise becomes your personal sanctuary—a realm of exclusivity and tranquility that caters solely to your desires. Aboard the yacht, you'll find the pinnacle of comfort and luxury, where every moment is tailored to surpass your wildest dreams.
5-Day Tour in Douro with a Sailing Cruise in the Douro River
Your experience begins with full access to the crème de la crème of wineries in the Douro Valley. Discover the heart and soul of viticulture as you step foot into these revered estates, indulging in private wine tastings that showcase the region's most prestigious vintages.
Exclusive. Memorable. Historical. These three words encapsulate the essence of this bespoke wine tour—a celebration of the Douro Valley's storied past, its exceptional wines, and the sumptuous delights it offers. Embark on a 5-day expedition into the heart of Portuguese wine culture, where each moment is crafted to be an ode to perfection. The ultimate Wine Tour Experience awaits, an immersive escapade that promises to leave an indelible mark on your soul.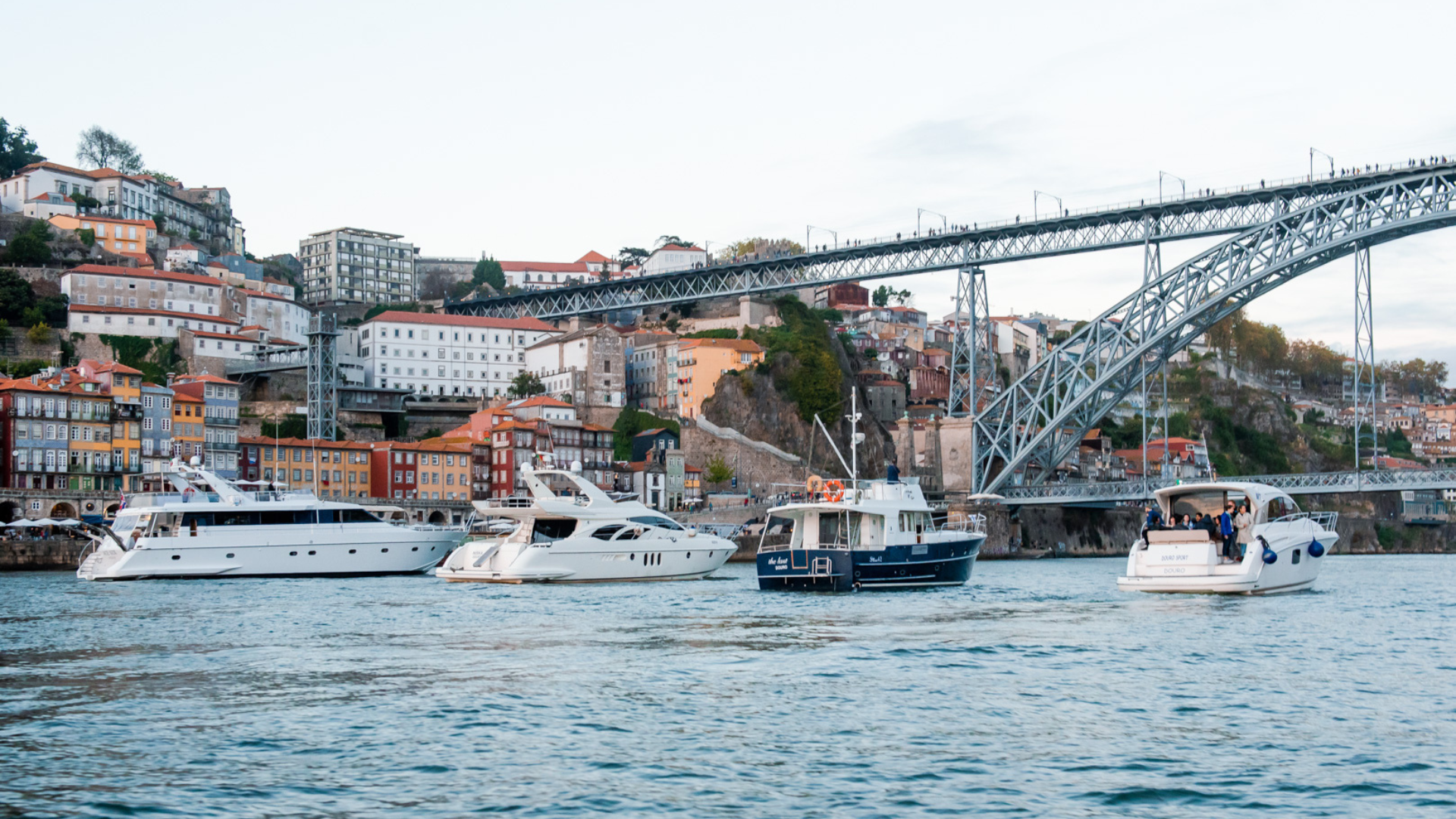 3-Day Premium Tour in Douro aboard a Private Yacht Cruise
This is not just a tour; it's an unparalleled encounter with the sublime—a journey designed for the most demanding of clients, where every step is an opportunity for awe and wonder. Let us curate the experience of a lifetime, tailored to your desires and enjoyed by the premium customer—the ultimate marriage of a bespoke cruise and wine tour.
Prepare to embark on a voyage like no other, where luxury, exclusivity, and authenticity intertwine to create an unforgettable tale of splendor and delight. Join us on this extraordinary 3-day escapade, an ode to indulgence, passion, and the art of living life to its fullest. Welcome aboard, for this journey is for you and you only—a celebration of the extraordinary you.
3-Day Tour in Douro with a Cruise in the Douro River
This is the ultimate ode to wine expertise—an extravagant affair that merges luxury, education, and the sheer delight of unparalleled vintages. Indulge in a wine retreat like no other, where every detail is designed to cater to your passion for wine and leave you with an unforgettable legacy of exceptional taste and knowledge.
Step aboard a private sailboat cruise—an intimate escape into the heart of a quintessential wine region. The gentle breeze caresses your skin as you glide through panoramic vistas of rolling vineyards and picturesque landscapes, a symphony of beauty that captures the essence of this renowned wine haven.
One Day in Douro with a Douro River Cruise
In a single day, we invite you to embark on an extraordinary wine tour, a voyage that will introduce you to the charm and authenticity of this renowned region. Prepare to delve into the heart of the Douro Valley as you visit some of its most captivating wine estates, where the time-honored art of producing Port and Douro wines comes to life.
Whether you seek an extensive wine tour or prefer a shorter, yet equally enchanting experience, we cater to all preferences. For those who wish to savor the magic of the Douro River and its surrounding vineyards within a few hours, our single river cruise option awaits. Embark on a journey that offers a delightful snapshot of this renowned region, allowing you to bask in the scenic beauty and immerse yourself in the vinicultural allure of the Douro.
Contact us today to embark on a tailor-made river cruise experience that perfectly suits your desires.