Throughout the country, wine producers are now harvesting their grapes. The famous Vinho Verde Region is also ready to start and Quinta de Santa Cristina - a short drive away from Porto - has recently launched their 1-day harvest program, which is now available for booking. Check the details below.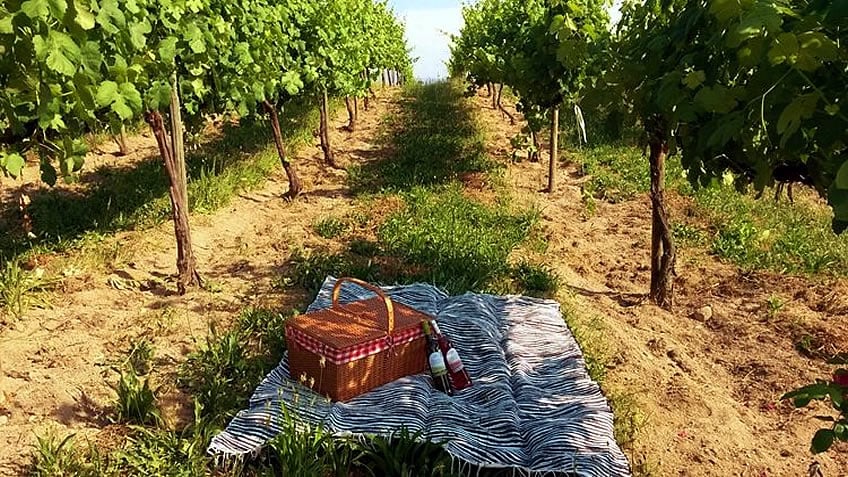 We've mentioned some other harvest experiences available in Lisbon and Douro, but there's yet another one, now in the Vinho Verde Region. Local wine estate Quinta de Santa Cristina, has recently launched their harvest program which will take place until October 12th.
The Vinho Verde region in northwestern Portugal starts just below the Portuguese-Spanish border, stretching all the way to the Atlantic Ocean and to the city of Porto. Unlike Douro - which is protected from the sea by hills and stays hot and dry - this region is fairly wet and rainy and receives the full brunt of the maritime influence.
The name Vinho Verde means green wine, suggesting not the color but that it is meant to be consumed in the first few years of its life. In fact, the category does not discriminate by color and comprises red and rosé wines, too, though the whites have come to dominate production - 86%, to be precise.
The wines are usually light, crisp, and have a slight fizz, owning its unique traits to the features of the terroir. Portugal's Vinho Verde has garnered a solid reputation across border. Exports account for over 50% of Vinho Verde sales and one-fifth of that goes straight to the US market.
Quinta de Santa Cristina, in Celorico de Basto - 45 minutes east of UNESCO-listed Guimarães - has been in the same family for several generations and combines the best of the traditional approaches with new experiences. With almost 100 acres, their new winery and welcoming area sits perfectly surrounded by the vines.
Their harvest program starts at 10:30 AM with a welcome sparkling wine, paired with a traditional sweet treat to get you ready for the task ahead. After that, you'll get a harvest kit complete with a t-shirt, hat, and bottle of water, and will head to the vineyards.
At around noon, you'll be taken on a guided tour of the property where a tour guide will explain the in's and out's of the grapes, Portuguese wine regions and complexities of winemaking. Follow with a tasting session and picnic lunch with a panoramic view over the valley below.
This experience is available for a minimum of 2 people and you'll have to schedule 48 hours in advance. Even if you're staying in Porto, this is still a great option as it is only a short 1-hour drive away.
◈ Hot tip
If you're in the area, take some time to explore it further. The Vinho Verde Region tends to fall under the radar, and that's why so many love it. Even if you don't have much time to spend you can still take a day tour from Porto and visit a couple wineries in the region, as well as some of the most important cities, such as Braga or Guimarães.
If you have a few more days, then it is definitely worth a closer look and some of your time. Take a look at our 3-day tour in the region which allows you to explore this wine region all the way to the northern Spanish border.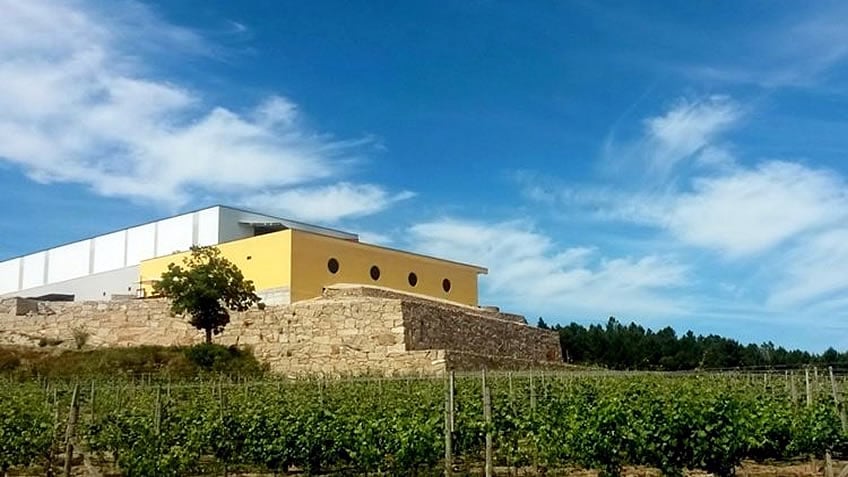 Custom trips, as opposed to off-the-shelf programs, are only limited by your imagination. No one better than you knows what you want, but our staff has the experience and knowledge to show what is available and what is possible.
You can tick off your bucket-list experiences in the space of one trip by booking with us. You'll work with one dedicated consultant, who will not only take the time to listen to your requests, but also discuss different options with you.