Elegant and unspoiled, Alentejo is an ideal destination for lovers of culture, wine, and cuisine. Planning what to do in three days in Alentejo can be a bit overwhelming but it is actually that perfect middle ground for an awesome short vacation. Here's everything you need to know to visit the region with limited time.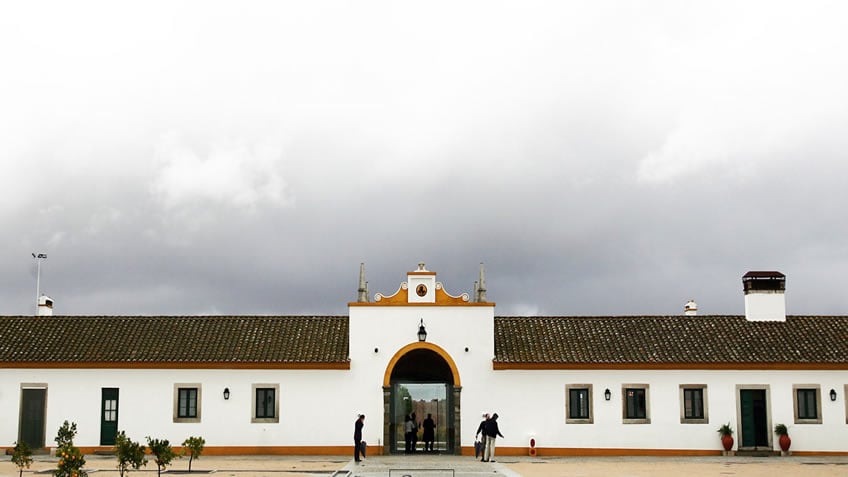 Alentejo seems a million miles away from the hectic hubbub of Lisbon. Ignored by all but a few, now the region is being touted both the Provence and Tuscany of Portugal and has confidently taken its place as an area of outstanding wine production.
Located only a one-hour drive away from the capital city, Alentejo makes for a wonderful laid-back destination. Away from the busy coastal resorts, its slow paced vibe is a big draw for visitors seeking to unwind.
Three days in Alentejo can seem like a really short trip, but you can actually get a lot done. Down below you'll find a full day-by-day breakdown, which will give you a 101 introduction to what you can do, see, and enjoy in Alentejo.
Day 1
If you're starting in Lisbon - where the nearest international airport is located - you'll find it pretty easy to get to Alentejo. All you have to do is cross the Tagus River towards south and you'll find yourself there in no time. As you drive along enjoy the amazing views as wheat fields pass you by alternating with vineyards, olive groves and forests of cork oak (after all, Alentejo is the largest producer of cork in the world).
Spend the first night at the exclusive wine resort L'AND Vineyards which is located just one hour's drive from the capital. This oenophile's dream resorts is the perfect haven for those keen to explore the countryside and find out more about Portuguese food and wine in a relaxing environment.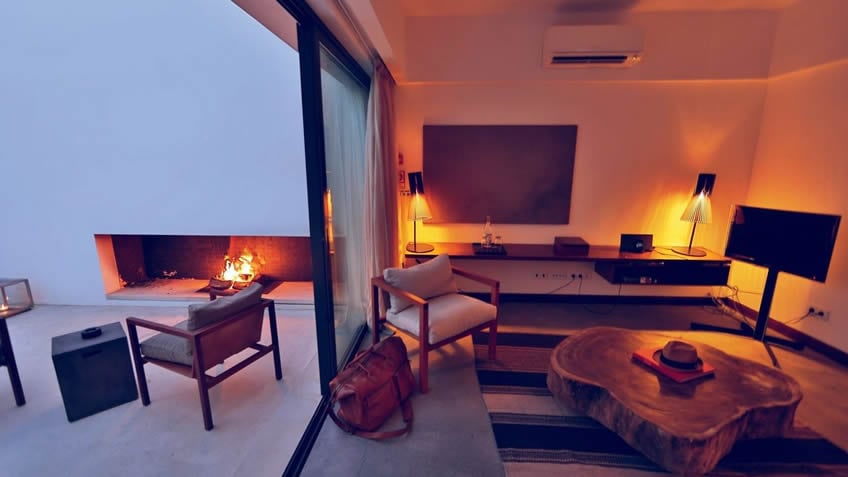 From the surrounding grape fields to the wine therapy spa by Caudalie, everything in it revolves around wine. As expected, it also offers several wine tasting experiences, all paired with a comprehensive explanation on the local production, grape varieties and wine-making processes implemented in the estate. Besides, there's a Complete Wine Experience Course available which will not only guide you through the basics of wine production and tasting, but wine pairing as well.
At the in-house Michelin-starred restaurant the menu has incredible dishes and food is creative and finely crafted. The dining room is absolutely beautiful, sparse and comfortable, with dozens of Tom Dixon-designed pendant lamps.
◈ Did you know? There are now 23 Michelin-starred restaurants in the country, a yearly growing number that only strengthens Portugal's soaring culinary reputation.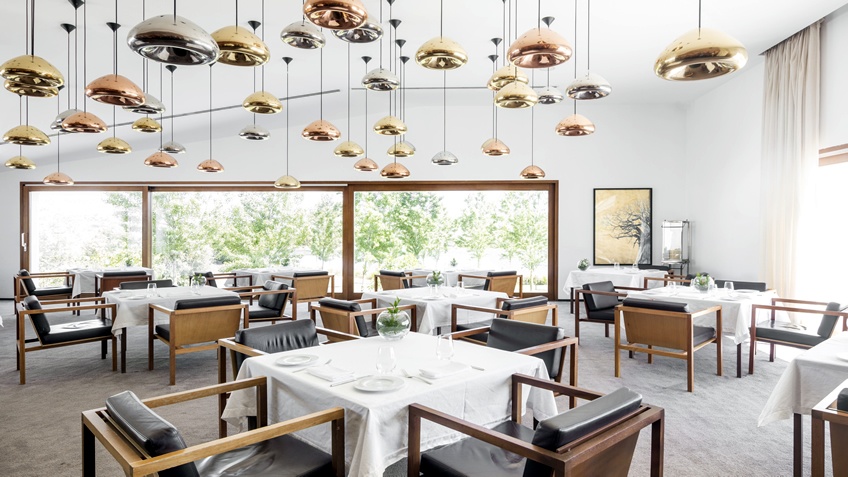 Day 2
Start your second day in Alentejo with a great breakfast and jump right into action. Get up close and personal with Alentejo's long-standing wine producing industry with a visit to Monte da Ravasqueira. This is just one of the many traditional wineries which have opened their doors to curious wine enthusiasts.
Located in the picturesque village of Arraiolos - famed for its exquisite handwoven rugs - you'll can a tour of the vineyards and wine producing facilities, followed by a visit to their spectacular private carriage collection and wine tasting of locally produced wines in the end.
◈ Did you know? If you're traveling in a group of 10 or more, it is a great place for a gathering over a very nice meal.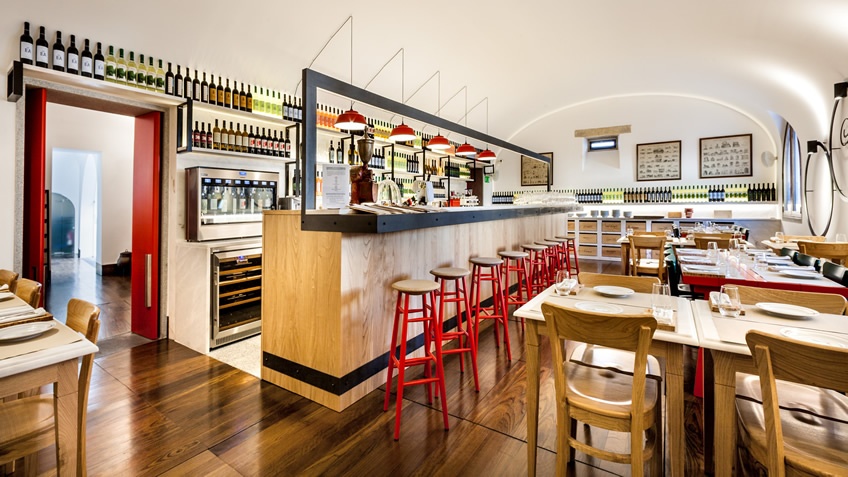 Next stop should be at Adega da Cartuxa. While there, you will have the opportunity to taste some of its best wines - as well as sample some olive oil - paired with charcuterie, cheeses, and locally produced jams.
In the afternoon, take some time to explore Évora city center, a UNESCO Heritage site and Alentejo's main city and university town. Spend the night at local Convento do Espinheiro which was awarded first place among the best resort hotels in Spain and Portugal, according to T + L's readers in 2017.
You don't even have to go far for dinner. Divinus Restaurant - the hotel's in-house dining room - is located in the convent's ancient wine cellar, amid arched plastered vaults. The selection is tremendous with traditional game and meat dishes, as well as a comprehensive wine menu. Be sure to also try the richly yolky desserts, historically made by nuns and monks.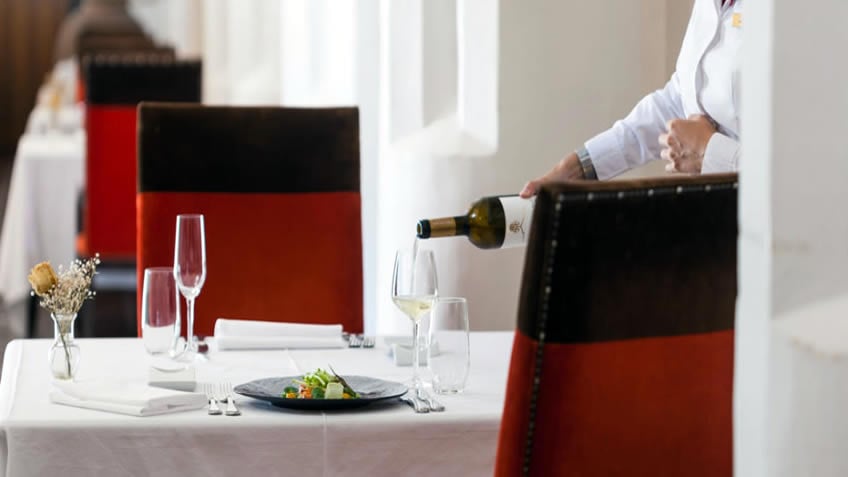 Day 3
With such a beautiful landscape, you have no choice but to take advantage of the great outdoors - a sprawl of plain and cork oak forests that stretch as far as the eye can see - the white-washed hilltop villages, and the incredible water reservoirs.
Ride through glorious countryside to Herdade do Esporão for a visit and delicious lunch. This is a family owned winery originally founded in 1267, which includes vines, olive trees, a massive water reservoir, as well as archaeological monuments and an in-house museum. Esporão has several different brands within their portfolio - from wines to olive oils - all available to taste and buy (and splurge) at the wine cellar shop.
At the restaurant, with amazing view over the water reservoir, there are two tasting menus with the option of wine pairing.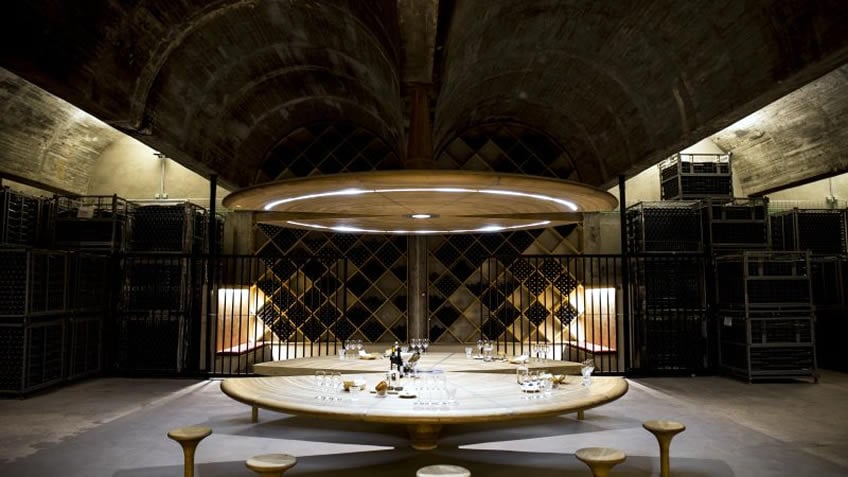 Our 3-day tour in Alentejo sums up the essentials of what to you need to know and do when visiting this sunny spot in Portugal.
The attractions lie further apart and can be difficult to see without a car as this is a mainly rural, sparsely populated area.
In our 3-day trip in Alentejo, we've round up the region's top restaurants, wineries, and places to stay. This tour also includes private transportation, which will allow you to quickly move around while having your hands free to take wonderful photos and fully immerse yourself in the landscape around you.
Are you looking for a shorter trip? Or maybe you want to visit some other places outside Alentejo?
Custom trips are only limited by your imagination. Our expertise is in creating an itinerary that runs smoothly and is perfectly suited to your needs. Tell us your plan and we'll do the rest!