From June to October, the Douro Valley adds a fantastic attraction to its already wide offer of activities. This historical train is a secret kept off radars for most of the turists, but you really need to experience it. All aboard! Douro's historical train ride from Régua to Tua is about to depart. And one question: are you a fan of Harry Potter?

If you are, I'm sure you will find some similarities bettween this train and the one that goes to Hogwarts. This is the real scenery that inspired JK Rowlling to write Harry Potter book as she lived here, in Porto.
If you are not, this is the oppotunity to enter in a magical trip!
Every Saturday, and from middle August on, also every Sunday, the famous train from the sixties leaves Régua at 3.22 p.m. coming back at 6.32 p.m. In between, the journey will be animated with regional chants, a Port wine toast and regional salty and sweet tastings.
Breathtaking Landscapes in the Douro Valley
The strech from Régua to Tua is one of the most famous and more beautiful tracks in Douro. Leaving the station, the water is almost at your feet and you can admire the stunning landscapes while passing Régua's old bridges.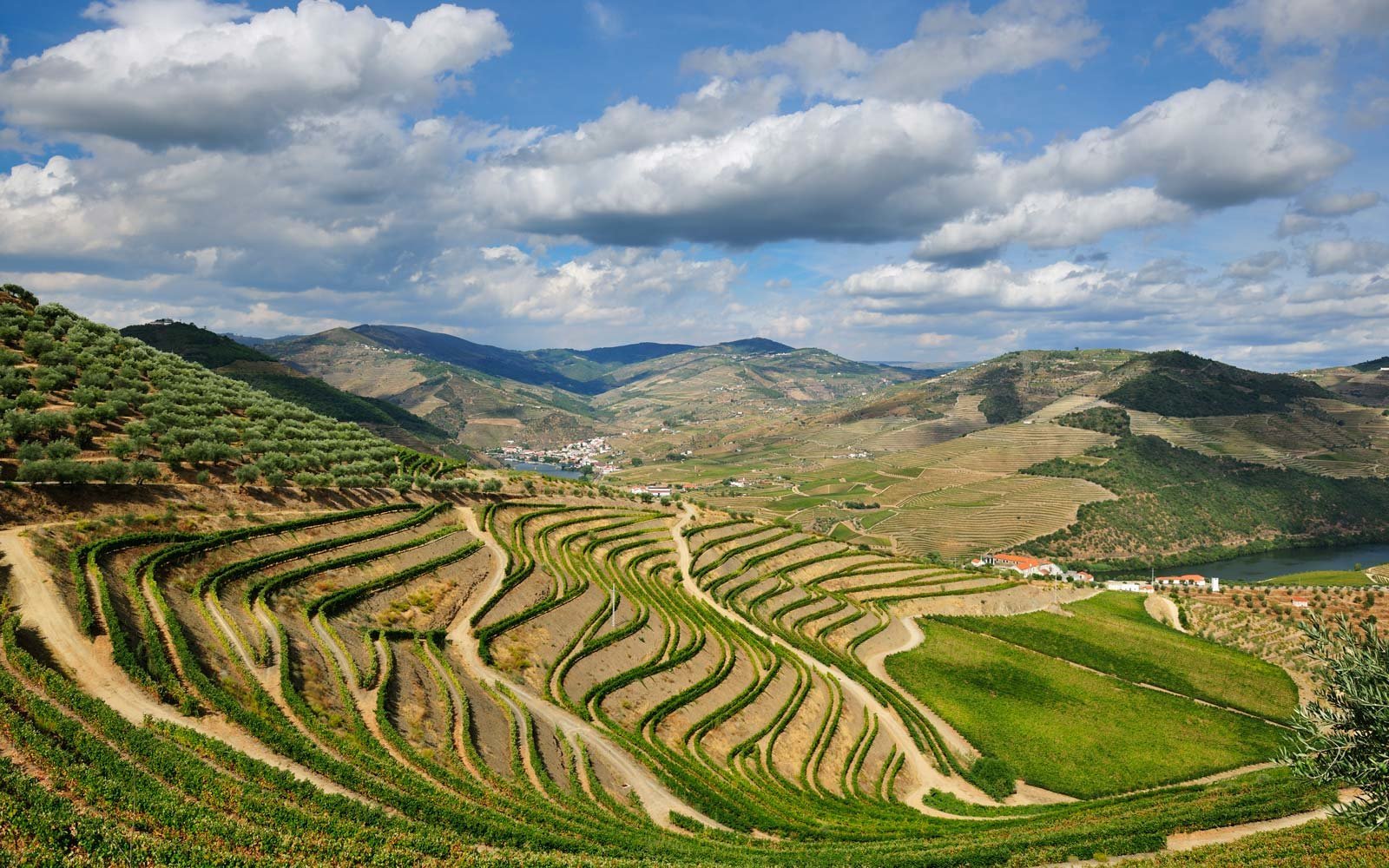 On the route to Pinhão, and after the first tunnel enjoy the magnificent view: the Douro terraces and the well-aligned vineyards where the sweet Port wine is produced, as well as the renovated farms turned into luxury wine hotels hided in the vineyards.
Stop for a Break and Wine Tasting at Pinhão
Arriving at Pinhão, the train will stop for a break. During the stop you can visit the train station of Pinhão to see its well-kept glazes tiles. The tiles showcase the different stages of the wine production in the region, from the harvest to carrying the barrels on boats down the river.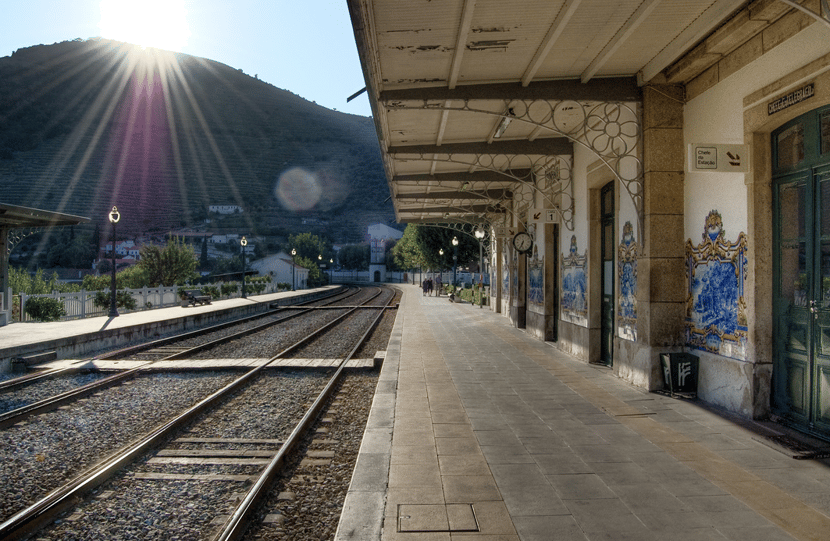 Cross the small bridge and head for Quinta das Carvalhas at the other side of the river. Quinta das Carvalhas is a world-renowned wine producing estate in Douro, famous for its Barca Velha wine or its Port Wines like Sandeman, Ferreira and Offley. After the tasting, you can bring your own bottle or regional products from the shop.
Journey From Pinhão to Tua and The Return Trip
On its way to Tua the landscape starts to change as the Douro slopes become rockier. At the station there will be some time off to enjoy the scenery, take some photos and discover the history of this station that used to lead to Bragança.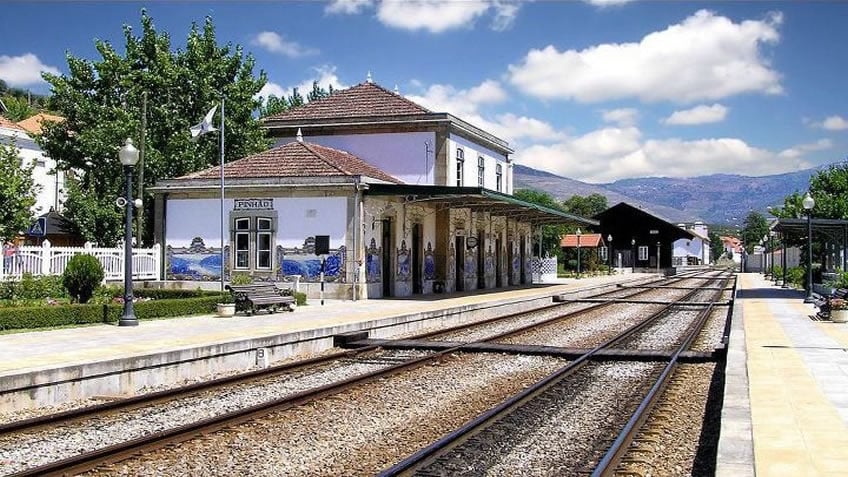 Heading back to Régua you can once again stare at the Douro's beauty, now with a golden hue of the setting sun covering the banks.
All-inclusive vacations and short term tours, request us a free quote and book your time in Portugal.