Last post was all about getting to know the Portuguese wine and wine regions. Now is your time to explore it for yourself, visit the wineries, and discover new wines with these wine travel tips! But first things, first. How to choose a wine experience? Where to start planning your vacations? Here's 3 simple rules to follow to find happiness, starting with great food and wine tastings.
Where to go in Portugal?
Portugal has become more and more popular in the past few years for travelers looking for authenticity. Here you will find it everywhere. The small streets, the comfort food, the wines that you'll only find here, the warm friendly people.
For wine lovers who have never visited the country it can be surprising, and even overwhelming, to discover that despite its fairly small size, Portugal has 31 (DOCs) wine regions producing their own especific wine. Fear not, here are some tips for all the wine lovers and travelers planning to visit Portugal and if you wish to know more about What Portuguese wine taste like, read further here.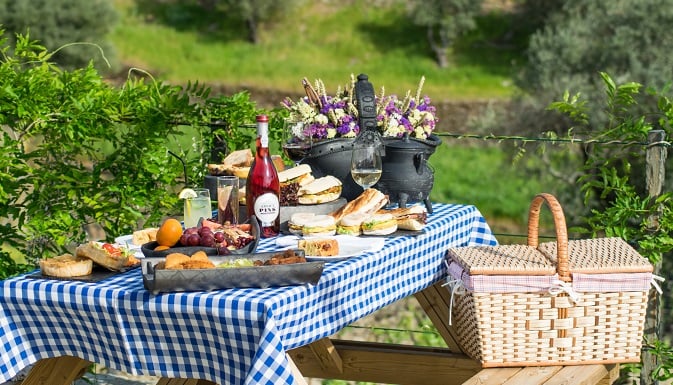 Get to know Portugal from edge to edge
Portugal has 31 DOCs and 14 wine regions throughout the country. I will keep it simple for you to discover them as we can roughly divide it into 5 geographical areas.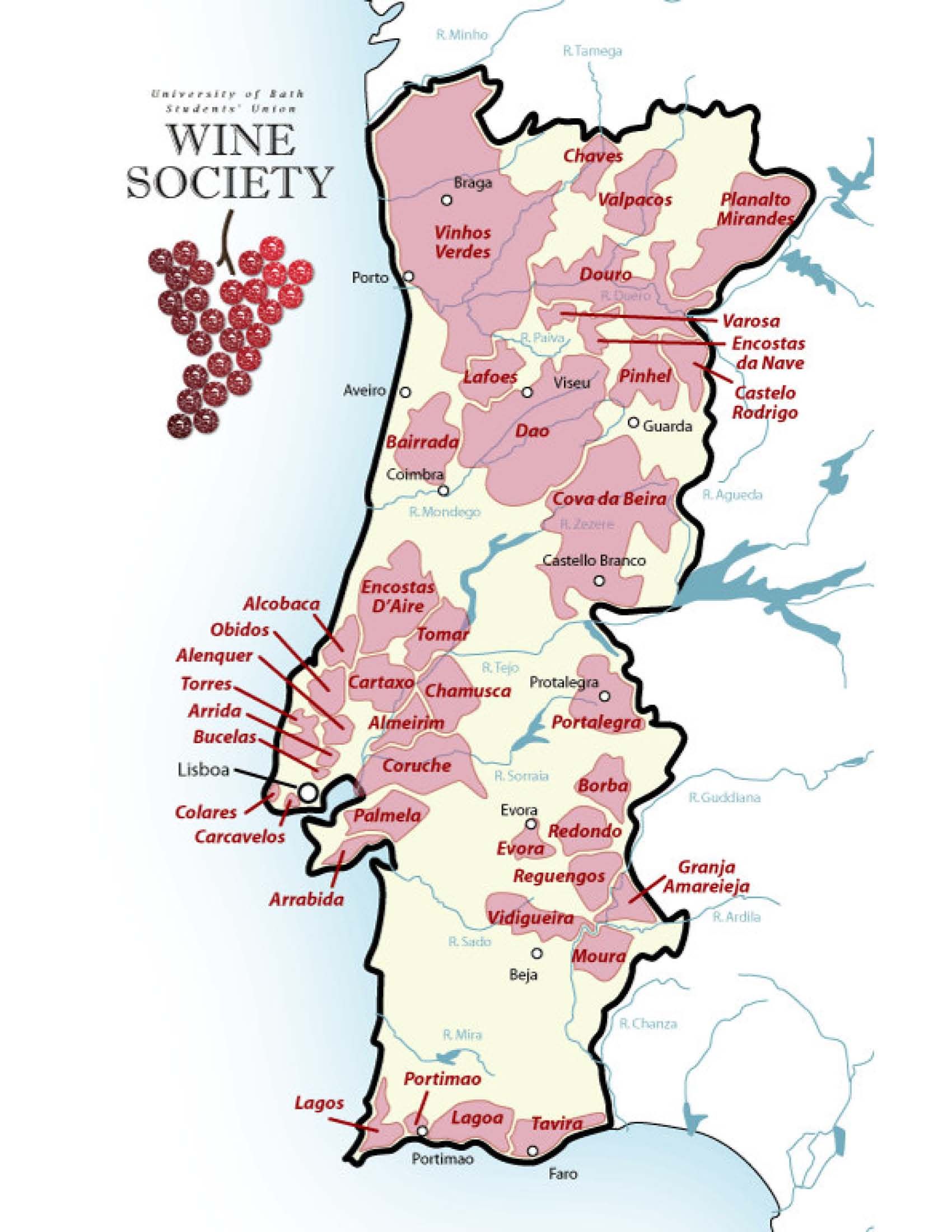 Map owned by Wine Society
From north to south each region has its own characteristics, grow different grape varieties and produce distinctive wines, so where to start?
To choose a wine region and to set a plan for your wine and food vacations, have these in mind:
How to choose the right wine tasting?
As a savvy Wine Lover, you know that sometimes when we start searching for a new wine destination to travel to we find some stones along the way.
Do we like pinot noire or zinfandel? Are we in the mood for adventure or relaxation?
Followed by long hours searching on the internet about the location, and how to make everything fit.
How is the public transportation working with or against or plans?
All that, and the language barreer combined with the FOMO feeling, starts to get the best out of us.
More than tasting wine, a wine tasting shall meet defined criteria. There are professional parameters and of great importance, your parameters of what your vacations should include and be like.
Find here more travel tips to visit Portugal.
So here are 3 simple rules to follow to choose the right experience:
Do you have a wine you've heard about that you would really like to taste? Yes? Start planning your trip from there;
If you want to taste fortified wine, Porto and Douro is the birth place of the most famous fortified wine in the world, Port wine of course, and are also home for some of the most recognized, award-winning reds, the Douro wines.
The Dão region Red wines are widely compared to the Burgundy wine from France.
In the Lisbon area, there is a very small region, Colares, that produces a unique wine from the Ramisco grape varietal found only there, it is located about 40 minutes drive away from Lisbon city center.
In Setúbal Peninsula, you have the famous Muscat wines known as Moscatel de Setúbal.
If you enjoy full-bodied wines, Alentejo is the wine region for you. are 'Fruity, easy-drinking wine with soft tannins was a new way for Portugal, which started in Alentejo,' says João Portugal Ramos.
Read the Decanter.com article on Alentejo's Wines.
Read more about Portuguese wines here.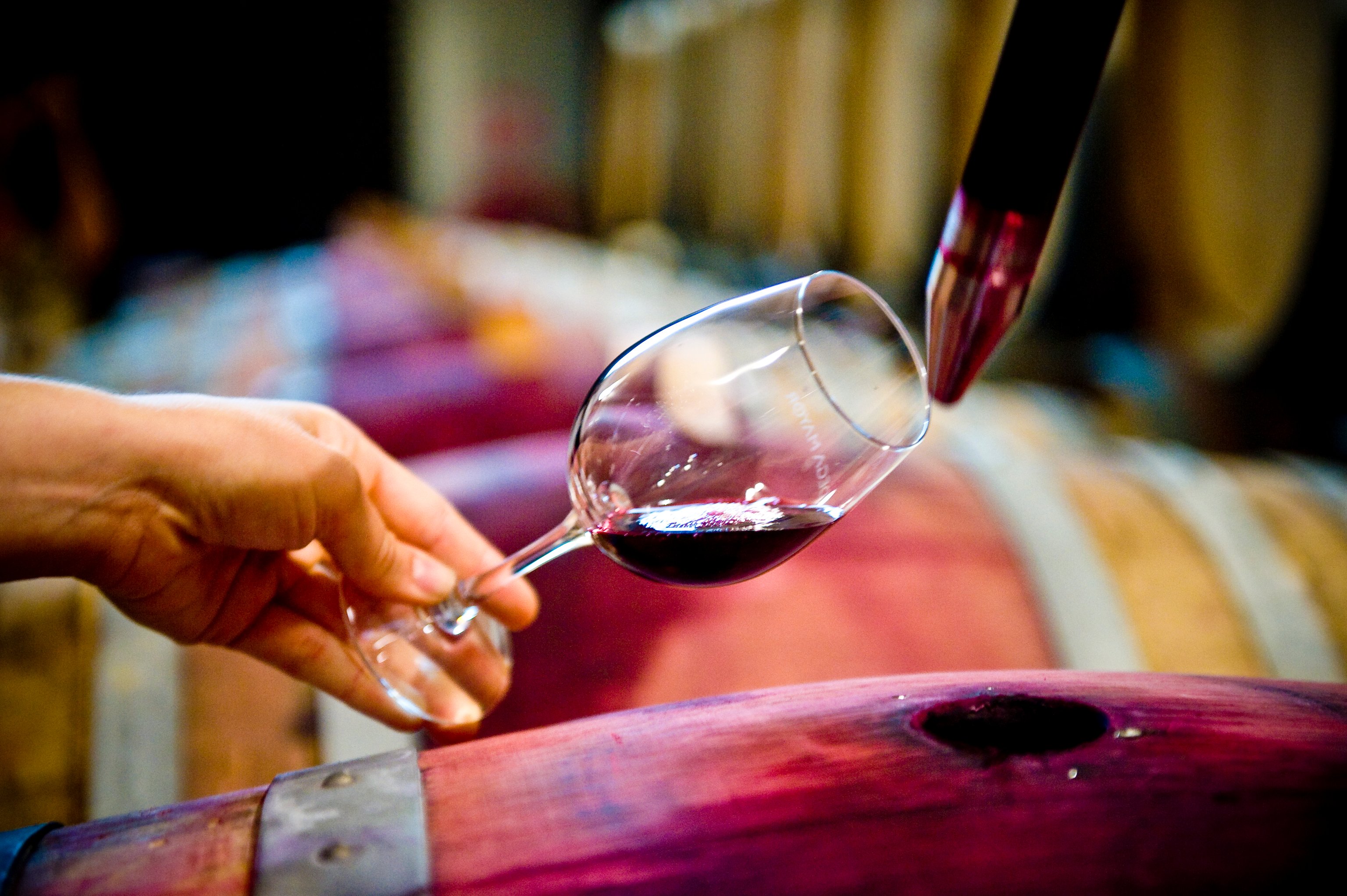 What would you like to experience?
We have hot air ballon experiences and helicopter flights, 4x4 experiences and the most popular:
To participate in the harvest.
Well either you envision to be a winemaker for a day, learn how to cook and how to pair food and wine, or relax on a cruise, just let us know what you are expecting from your vacations. Are you in mood for…? Find here more inspiration for you trip to Portugal.
At Wine Tourism in Portugal we have tour suggestions that you can book directly and also when in doubt, just ask for a tailored-made proposal. Our team will build an itinerary according to your tastes and preferences.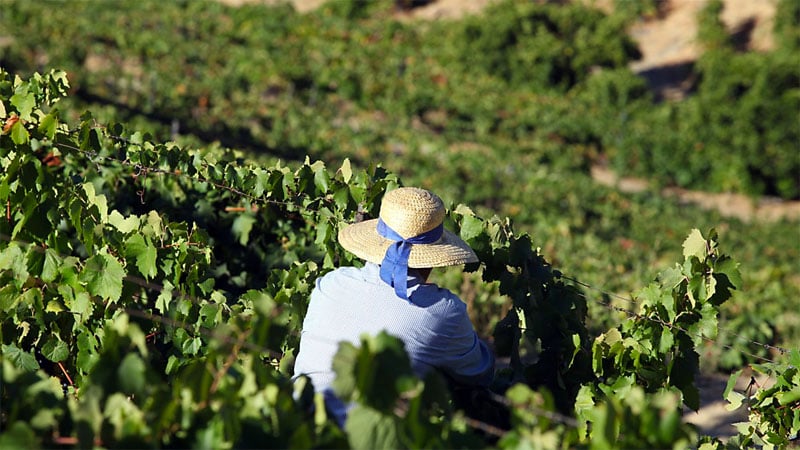 What will you bring back home?
This one might sound slightly humorous, but my advice is that you think again.
Vacations are all about having a good time and making great memories. No matter if you are adventurous, energetic and always in the mood for outdorsy activities or more of a laid back relaxed traveller willing to enjoy wine and food at a slower, relaxed pace. If you are someone who really enjoy wine, here in Portugal, you are in wine paradise. High quality wines and characteristic distinctive flavors available in a incredible wide range of prices.
This is the ideal show off souvenir who can take back home to share it the Portuguese way, around the table with family and friends. To extend the feel good vacation feeling a little longer.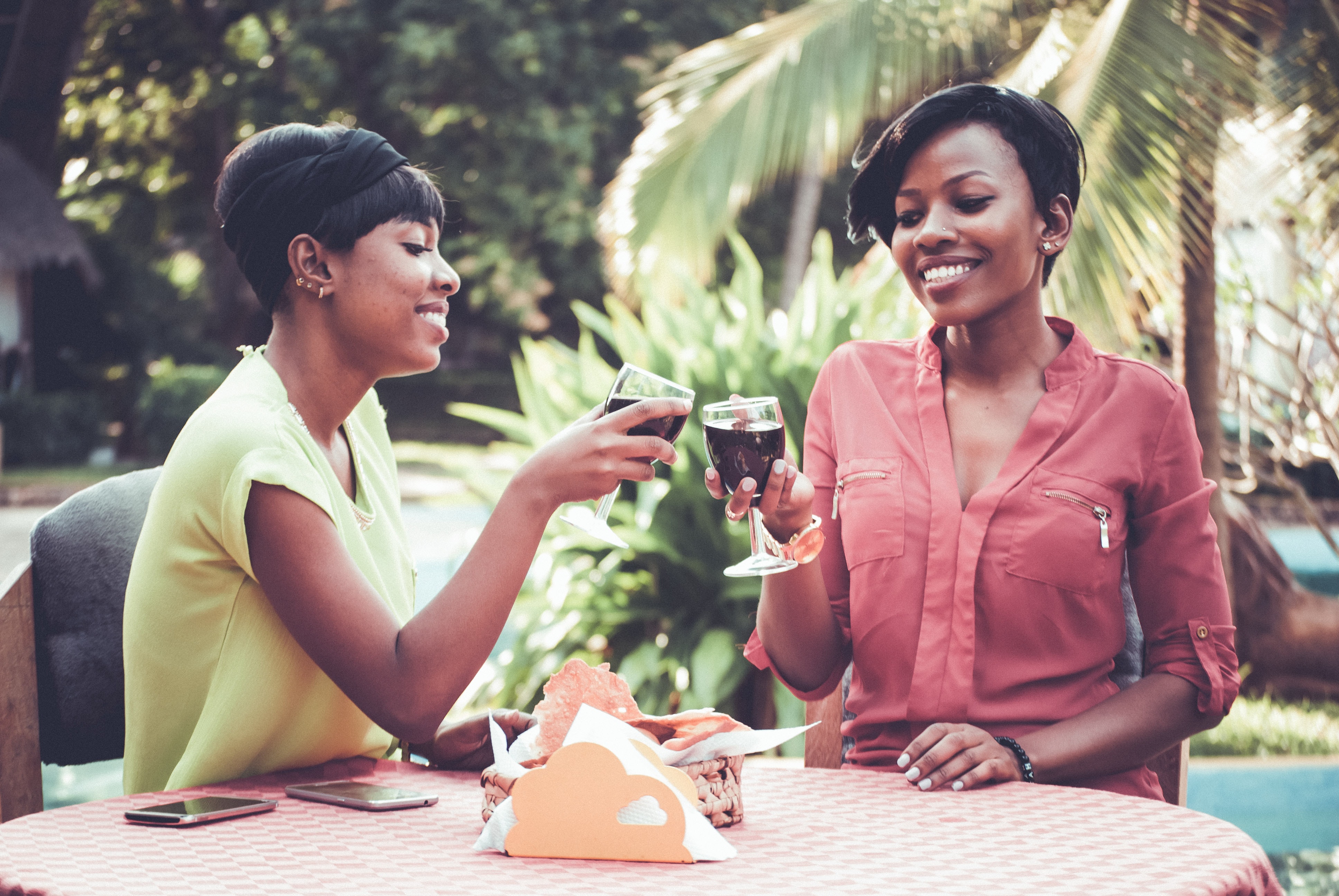 When is the best time to visit Portugal?
In the past years, a lot have been written about Portugal getting people around the globe to get to know our country a bit better.
As a wine lover you know that only by experience you will really understand the words above. Portugal as a strong winemaking culture and a wide range of wines ready for every wine lover. Portugal is a small trendy country nowadays so book your experiences in advance. Now is the best time to book it as from May on Portgual experiences a peak of travellers. Ready for 5-day tour in Douro? Do you want to experience the harvest season?
When planning a visit to a country you don't know yet it is best to relly on locals for advice. Our team is ready to help you out, request your free quote now.