In the past years, a lot have been written about Lisbon, getting people around the globe to visit Portugal. Widely recognized for football (yes, soccer) and its players, like Cristiano Ronaldo, the Portuguese weather is also a star! A great wine country, the best Europe wine tour and wine tastings in Europe are in Portugal. And there is more to be discovered one sip at a time...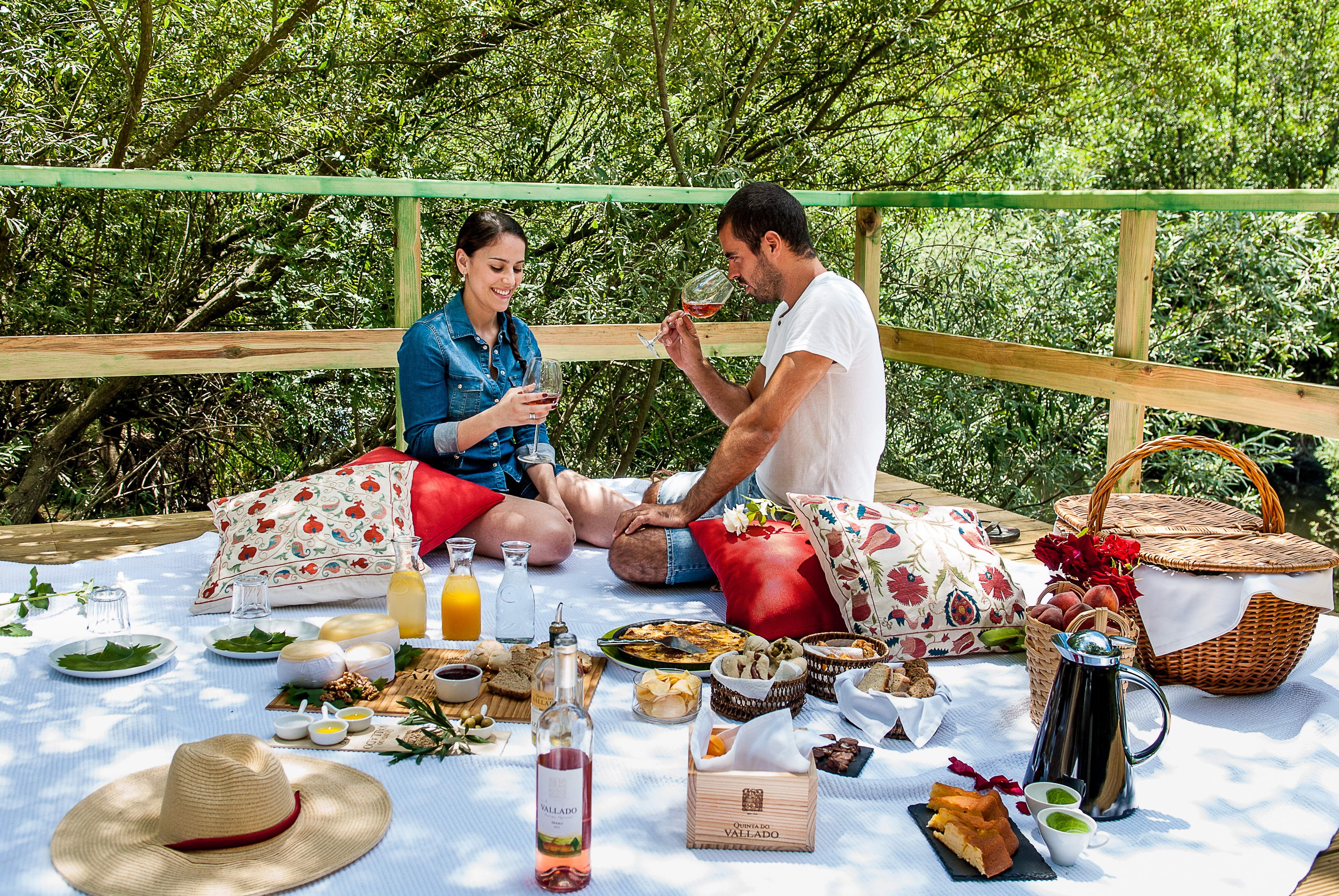 Portuguese cities, like Lisbon and Porto are now on the top 3 trendy European capitals, full of life and a perfect mix of tradition and modernity. Artists in different scenes are choosing this doorway to Europe next to the Atlantic ocean to create and to live.
Fun fact: JK Rowling wrote Harry Potter while living in Portugal, and if you get to walk the streets of Porto you will understand why.
Let me try to describe what a great wine country you are about to visit as our client's feedback is that the best Europe wine tour and wine tastings in Europe are in Portugal. There is also the worldly famous Douro Valley. The best wineries in Douro Valley are really worth a visit either you are on a short schedule or on a extended stay. Choose a tailor-made tour to answer all your wants and needs.
Let the locals tell you how to discover the best wine tasting, and sail on to the Top 3 cruises in Europe.
In a 7-day wine tour in Porto and Douro Valley you will find secular wine farms*, wine bars, more than 20 Michelin Star restaurants,luxurious hotels and spa experiences and this is also Portugal.
* In Portuguese you will see this words associated with wine: Quinta/Herdade/Adega: Farm, wine estate, winery.
Moreover, back to the Portuguese wines, they have been recognized and heavily awarded internationally and the exportation increased setting place for them amongst world-renowned wines. Still there is a long path to walk for still wines, as the most famous Portuguese wines are the fortified Port Wine and Madeira Wine. Do you know what fortified wines mean? Check this Wine Glossary.
Here is a question for you: What do you know about Portuguese wines?
Lets start from the very beginning…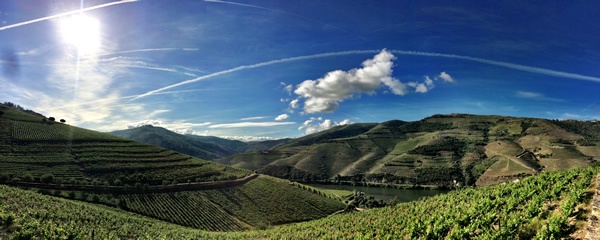 What is Wine?
Usually when you think about wine, you think about an alcoholic beverage made of grapes, and commonly that is true. It is also true that you can produce wine with almost any fermented fruit.
Yes, you can produce apple wine, blackberries or cherry wine; fruit wine have different characteristics than the traditional, most commonly denominated Wine.
For now, let us focus on the fermented grape wine. Wine made with grapes, wine grapes (Vitis vinifera) not the typical grapes you will find at the supermarket which are table grapes.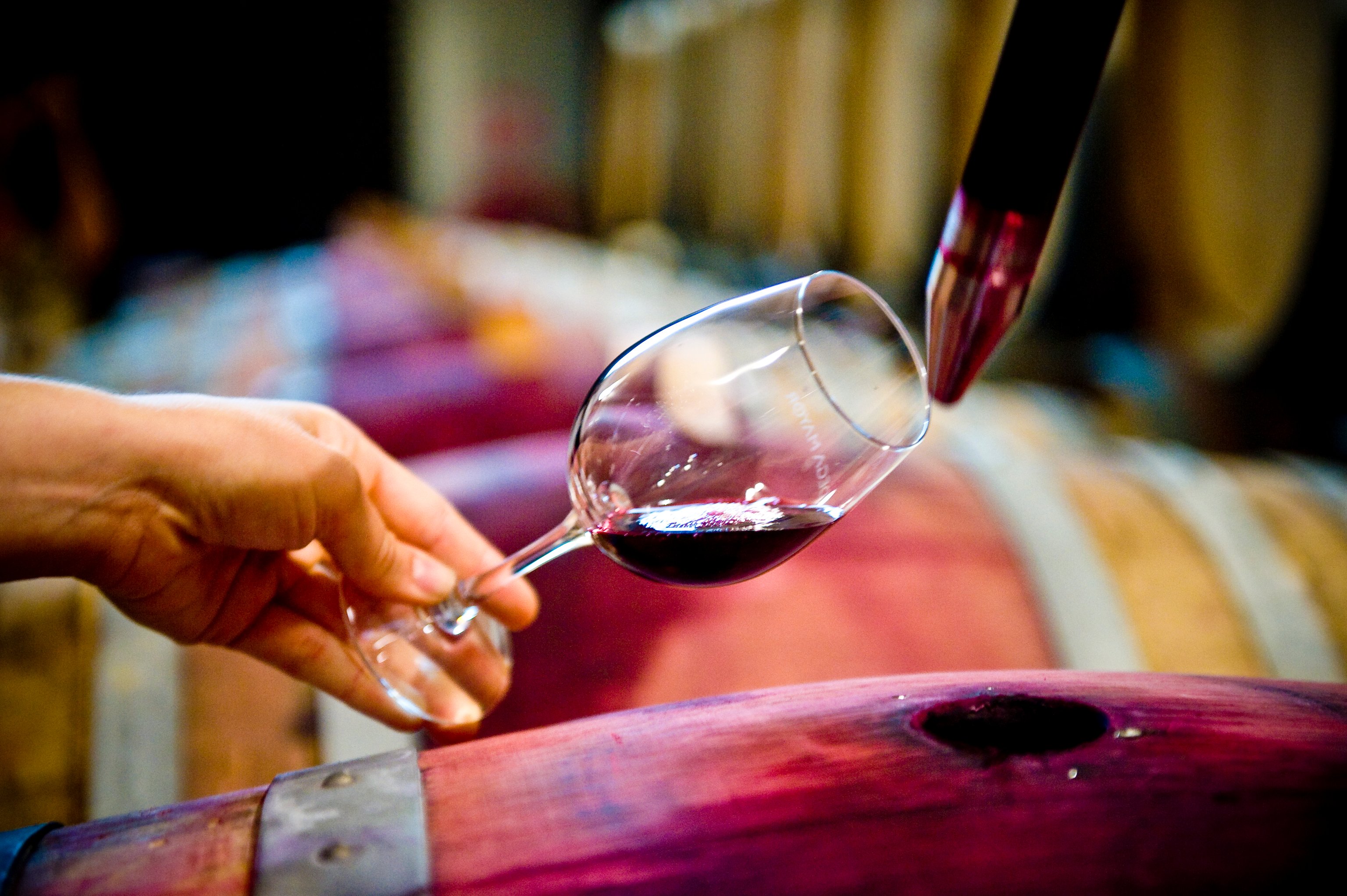 What is the difference between wine grapes and table grapes?
Almost everything. Mostly size, thickness of the skin, number of seeds, sweetness. In addition, there are so many types of grapes, more than a thousand.
Wine grapes are much smaller, have seeds and thicker skin, which makes them perfect for wine but rather unpopular as a fruit dessert.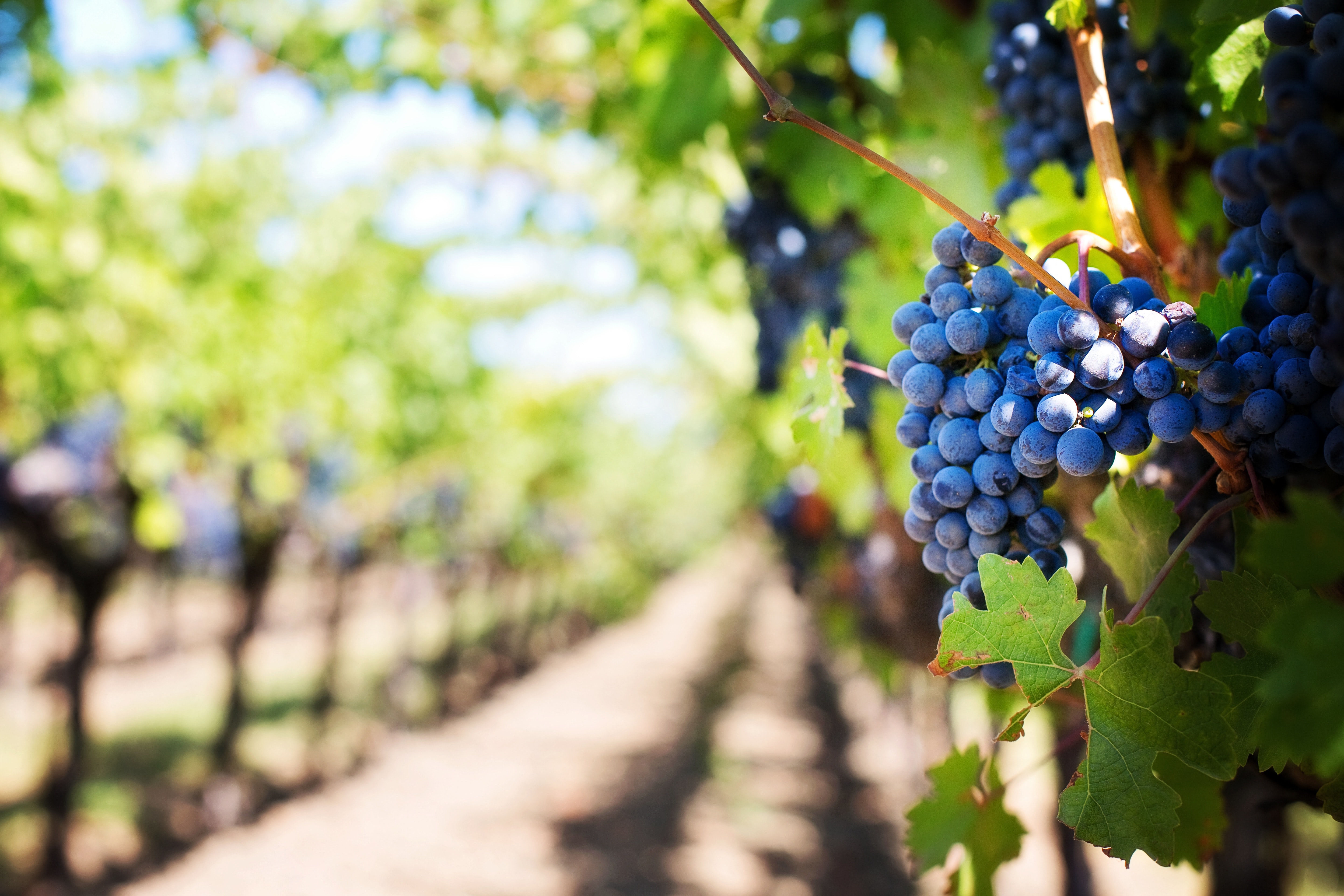 What grapes are used to make Portuguese Wine?
As said before, the Portuguese wine is the result of so many different traditions and civilizations; also, the geography of the country generates interesting, distinctive terroirs. The characteristics of each wine producing region are intimately connected to the microclimate.
This grants the vineyard to develop with personality. Some grapes grow with the presence of winds from the Atlantic Ocean and sandy lands like Lisbon region, others are exposed to the wide range of temperatures like Alentejo; In Douro vineyards grown in manmade slopes in the montains along the river, less windy, and a wide thermal amplitude.
10 widely used Portuguese grapes are: Alvarinho, Touriga Nacional, Touriga Franca, Aragonês, Castelão, Tinto Cão, Alfrocheiro, Trincadeira, Malvasia,Moscatel.
Ready to create your own wine in Portugal? In some Quintas you can experience the winemaking process for yourself always with the presence and support of the Quinta's professionals.
What is the Portuguese Wine History?
Portuguese wine is the result of so many different traditions and agricultural elements introduced to each region by the civilization that occupied it in a period.
Ancient civilizations like the Phoenicians, Carthaginians, Greeks, and the Romans influenced the development of what we know today as Portugal. The exportation of wines started during the Roman Empire and the Roman occupation of the Iberian Peninsula. The modern trading was only developed in 1703 after the establishment of a military and commercial treaty (the Metheuen Treaty) between England and Portugal.
A wide variety of wines started to be grown in Portugal and exported due to this agreement and the roaring war that terminate the commercial relations between England and France. As it ceased the wine importation from France to England.
Did you know that it was due to the exportation of wine to England that the fortified Port Wine was born? Accidentally. (read more about the history of Port wine here)
How is Portuguese wine produced?
More than just a drink, it is an insight to the culture of each country and producing estate. It is a labor of love and a connection between tradition and innovation.
Portugal is known mostly by its fortified wine the famous Port Wine, or in Portuguese, Vinho do Porto, and the Madeira wine.
That said, in Portugal you will find the first wine-producing region of the world, backed then to 1758 – Douro Valley, the one and only birth place of Port Wine. The winemaking tradition is deeply rooted into our country's culture, not only for producing fortified wines but also red, white, moscatel and vinho verde.
Most of the Portuguese vineyards are secular, and its origin connected either to a religious order or to a founding family. Nowadays some are still a family run business keeping the traditions alive while investing in modern ways to evolve their wine production.
This vineyard, usually combined with a winery, are called Quintas (wine-growing estate in Portugal). This traditional Quintas have evolved and some become just marvelous for a stay in Portugal. Away from the rush of the city, here you will find a calm energizing vibration and a stillness of time as the main house is probably a secular palace built to fulfil the whims of its original landlord. The Harvest is the most anticipated moment of the year and nowadays people from around the globe are invited to join the joy for the day, experiencing the traditional grape stomping the ancient winemaking method. Every Quinta in Douro feels diferent and more vibrant during the Harvest, book now in advance as Quinta da Pacheca, Quinta das Carvalhas,Quinta do Vallado, Quinta do Gradil are always sold out for September/October because of how magical this time of the year feels like.
Read more about what to expect from the Harvest Experience.
Here is your opportunity to discover the different wine regions and styles and become a Portuguese wine connoisseur. Book now your 14-day tour in Portugal.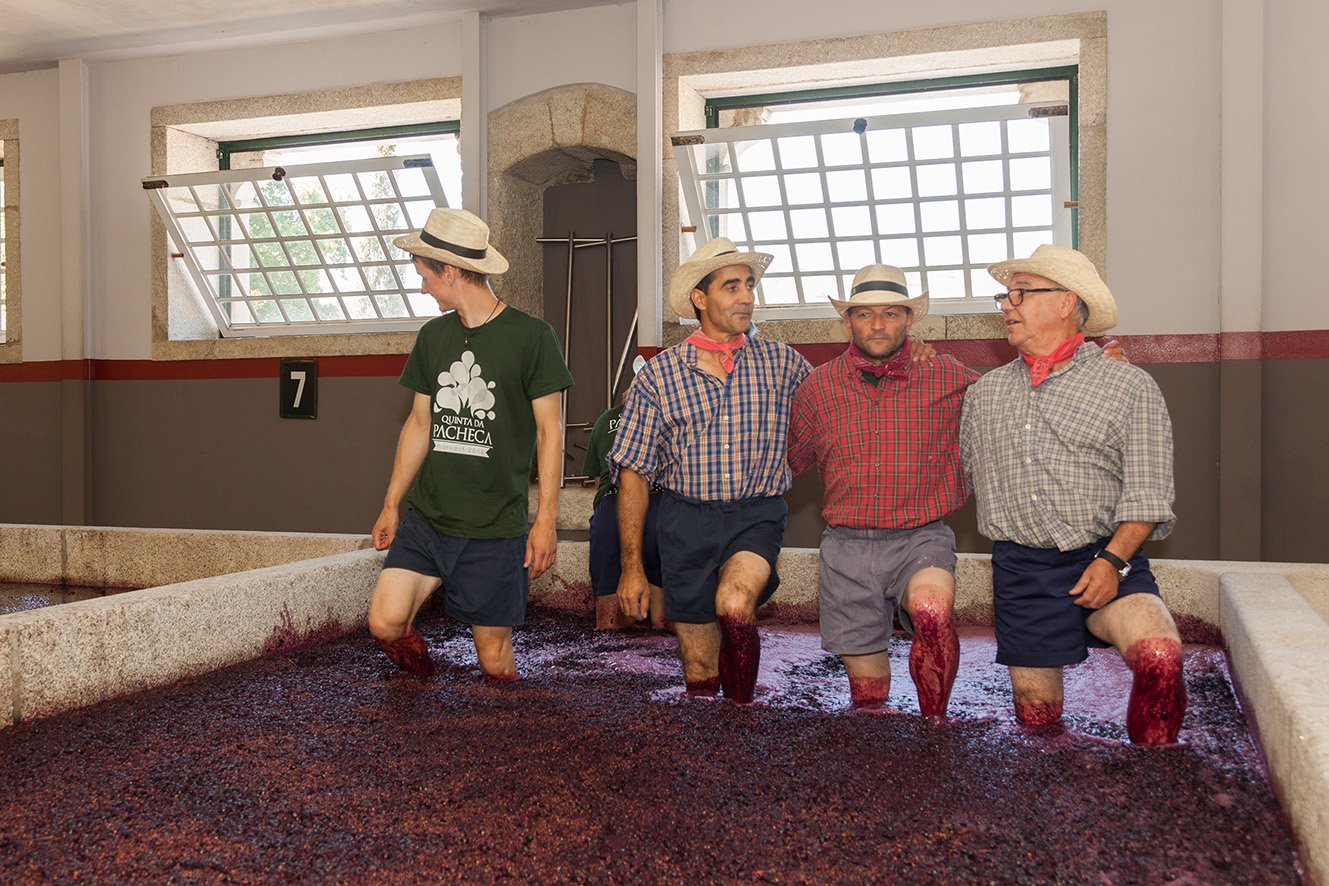 How do you identify different types of wine?
Wine is a complex beverage, evaluated and categorized by many characteristics: its sweetness, acidity, alcohol, tannin, and aroma compounds produced in fermentation. Many factors prior to the fermentation are decisive for defining it. In Portugal you will taste wines only found here. There is a strong wine making tradition and grapes that you can't find anywhere else in the world, so come open minded, expect different flavors and a distinctive personality. Authenticity is the keyword as Winemakers in Portugal try to keep alive the more than 250 native grape varieties.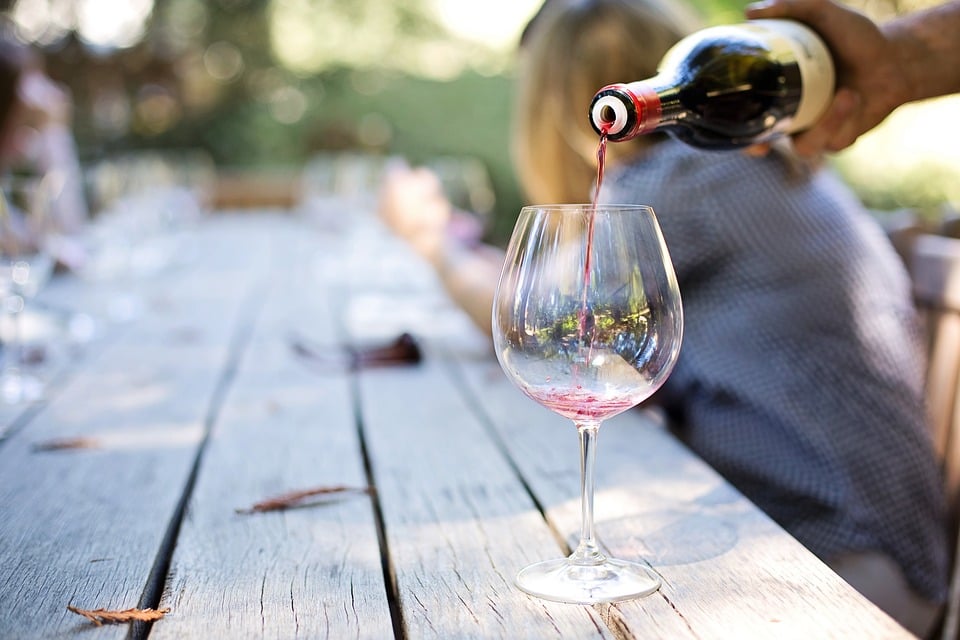 What Portuguese wines taste like?
Someone wrote: "If you don't recognize the grape variety on a Portuguese wine label, it's a good thing."
Why? Portugal has imported few varieties along the years, always focused on developing its over 250 indigenous varieties. Although Portugal is a small country, there is a wide variety. To understand Portuguese wines a little bit better, lets have a quick overview of each region.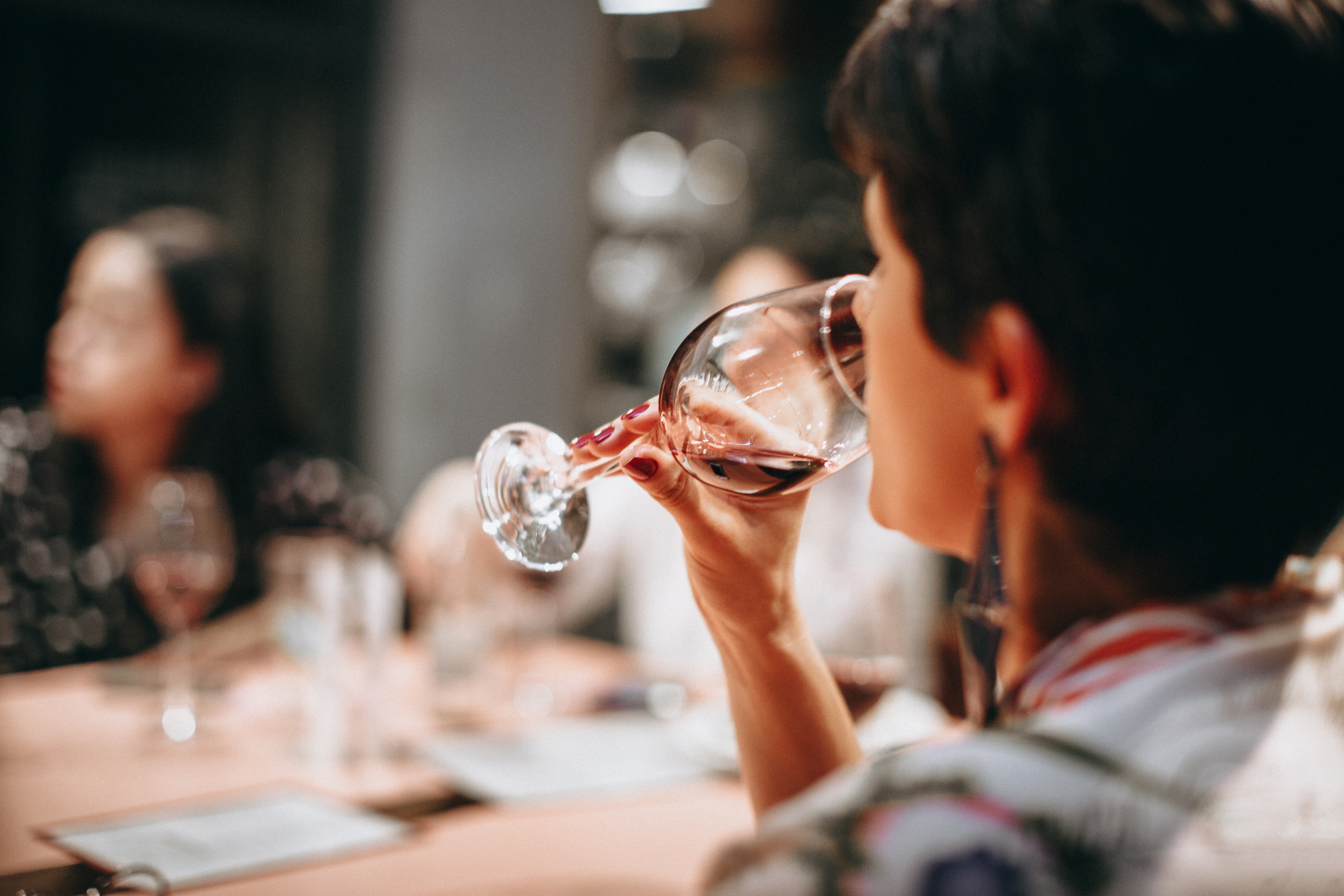 What are the Portuguese wine Regions?
Douro Valley
Douro Valley has this incredible breathtaking landscape. Listed as a World Heritage Site since 2001 the manmade slopes have been built by hand in order to maximize the space for agriculture.
What gives Douro a special character is its geography and how it creates its own micro-climate. The long mountain range protects the valley, on the west side, from the cold and humid winds that sweep from the Atlantic Ocean. These protection origins colder winters and warmer and drier summers.
Douro river and Douro Valley roads are snake-like, spreading along the mountain so as you enter the valley, both by land or water, you will find that the temperature changes. When facing South have slightly higher air temperatures than facing North. And as you drive further into the Valley you will find greener lands in the west where some of the humidity from the ocean is still on the air.
The climate characteristics produce unique full-bodied, tannic red wines and on the other hand, crisp, mineral, fruity light-bodied white wines.
Just and insider's tip: There is no such thing as to experience it for yourself. To feel it in your skin, the sun the breeze, the wine flavors that will whirl in your palate while you dive into the Douro valley vivid scenery. If words cannot describe, look at this 10 photos of Portugal that will sure make you book your next vacations.
Silent and peaceful, Douro is a magical valley with a calm river flowing all the way from Spain and meeting the roar of the Atlantic ocean almost 897km away in Porto.
Where to stay? What to do? Here is a sneak peek.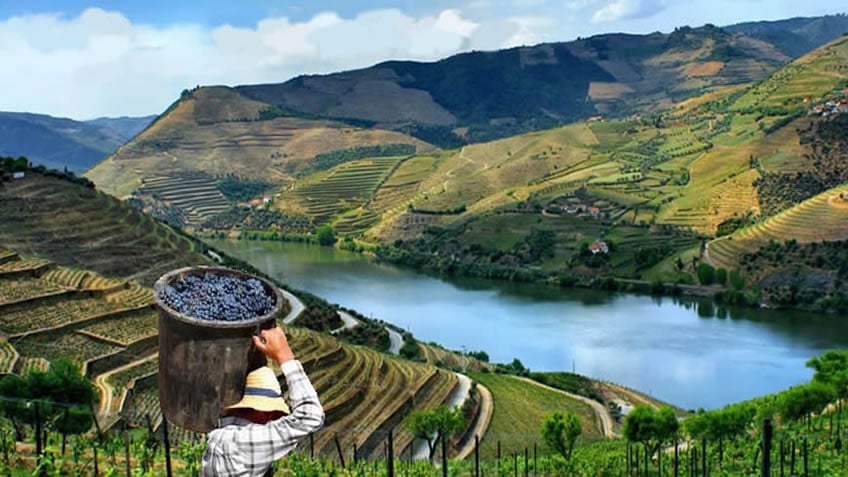 Vinho Verde
The finest whites region in northwestern Portugal starts just below the Portuguese-Spanish border, stretching all the way to the Atlantic Ocean and to the city of Porto. Unlike Douro - which is protected from the sea by hills and stays hot and dry - this region is fairly wet and rainy and receives the full brunt of the maritime influence.
The name Vinho Verde means green wine, suggesting not the color but that it is meant to be consumed in the first few years of its life. In fact, the category does not discriminate by color, comprises red, and rosé wines, too, though the whites have come to dominate production - 86%, to be precise.
The wines are usually light, crisp, and have a slight fizz, owning its unique traits to the features of the terroir. Portugal's Vinho Verde has garnered a solid reputation across border. Exports account for over 50% of Vinho Verde sales and one-fifth of that goes straight to the US market.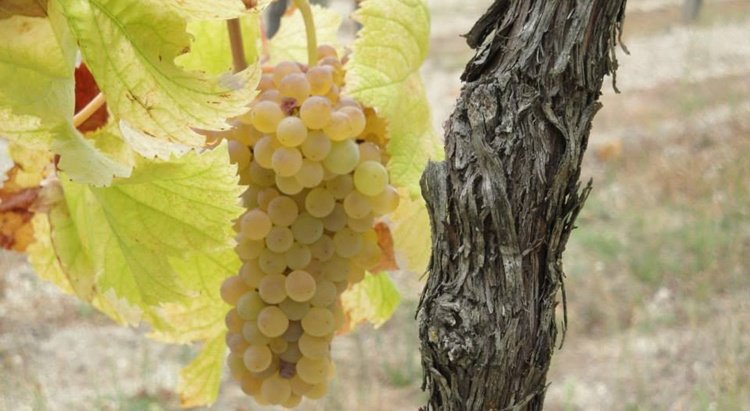 Bairrada
Bairrada region is a land known for great gastronomy and high quality wines. Due to its proximity to the sea, the climate is windy on both winter and summer, high on humidity yet mild with rainy winters. During the ripening period of the grapes, this region has this wide amplitude; sometimes the difference reaches the 20ºC. This phenomenon is responsible for maintaining the acidity of the grapes, giving freshness to the wines that result from them.
Besides the gastronomy and wines, the Bairada region also offers several other attractions. The Bussaco Palace Hotel or Aliança Underground Museum, where Wine and Art come together. Taste the unique flavor of the Bairrada regional wines and learn more about Portuguese heritage visiting the eight different collections of the museum: archeology, ethnography, mineralogy, paleontology, tiles, ceramics and tin; covering the history of millions of years.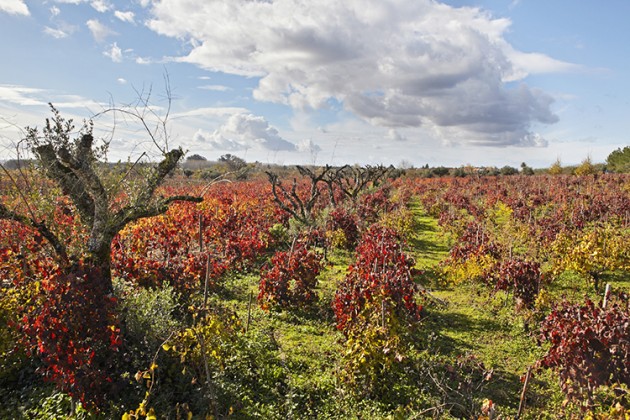 Lisbon Region
Wine is probably not the first thing that comes to mind when you think of Lisbon, but don't be fooled. The city is home to one of the oldest and most prolific wine regions in the country.
If you're looking to explore the wine country and venture out of the city, there is plenty to see and do just a short drive away. You'll find some of the most traditional yet cutting-edge wine producing estates in the country. Beyond the city limits, the scenic country roads around Lisbon will grant you an unforgettable wine road trip.
One of the most dynamic and assorted regions, this strip of land runs from Lisbon northward along the coast is influenced by the proximity of both the Ocean and the River as Lisboa (both the city itself and the wine region) sits along the Atlantic Ocean and winks at Tejo River. Characterized by fertile clay soils and a mild micro-climate and distinctive geographies that justify nine Denominações de Origem Controlada (DOC, read on for further information on the topic)
The region is Portugal's second largest wine producer and exports 70% of its production to several markets around the world, including the U.S. - which accounts for 30% of the total - Brasil and Northern Europe.
Península de Setubal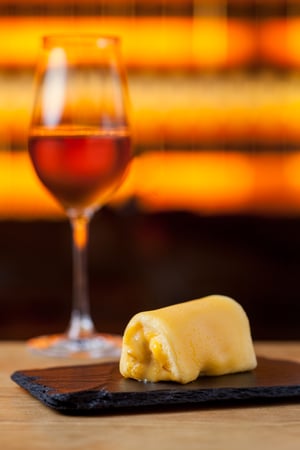 Wine in the region as been produced and recognized as a strategic resource since the roman times.
The Setubal Peninsula lays on the opposite bank of the River Tejo, a short 45-minute drive away from the capital. It's also a very popular destination due to the natural landscapes, particularly its long and beautiful coastline and lofty mountains. The limestone or clay-limestone soils from Serra da Arrábida (UNESCO Site) slopes grow the Muscat grapes for the famous fortified, sweet Moscatel de Setúbal. The region is also known for its quality reds and whites but particularly for its Moscatel de Setúbal, the very distinctive wine of the region.
This half-day tour will take you to two wine producing estates where you will have the opportunity to taste some worldly awarded Muscat Wines.
Alentejo
Alentejo region covers about a third of Portugal and has confidently taken its place as an area of outstanding wine production. It is no surprise, then, that its wide estates and wineries are an underlying part of the region's strong culture and identity. In Portugal you can't separate food and wine, and in Alentejo you will notice it from the first moment you set foot to the region.
"Red wines that offer generous fruit and mocha flavors with refined tannins from careful wood aging strategies. White wines from the Alentejo range from medium-bodied refreshers to full-bodied in a style similar to Chardonnay." – By Wine Folly
Understand the appellation system in Portugal
Created nearly two hundred years before the French, the appellation system of the Douro region was created in order to protect its superior wines.
The quality and great variety of wines in Portugal are due to noble castas, microclimates, soils and secular knowledge combined with modern science and technology.
Official designations:
1. DOC (Denominação de Origem Controlada) - These are the most protected wines it ensures t comes strictly from a defined geographical area produced only with permitted grapes and and highly controled quality. There are 31 DOCs in Portugal.
2. IPR (Indication of Regulated Provenance) - Wines that have more regulations placed upon them but are not in a DOC region fall under the category of Indicação de Proveniência Regulamentada
3. Vinho Regional (Regional Wine) - Carries with it a specific region within Portugal.
4. Vinho de Mesa (Table Wines) - carries with it only the producer and the designation: from Portugal.
When is the best time to visit Portugal?
As a wine lover you know that only by experience you will really understand the words above. Portugal as a strong winemaking culture and a wide range of wines ready for every wine lover. Portugal is a small trendy country nowadays so book your experiences in advance. Now is the best time to book it as from May on Portgual experiences a peak of travellers. Ready for 5-day tour in Douro with a river cruise? Do you want to experience the harvest season?
When planning a visit to a country you don't know yet it is best to relly on locals for advice. Our team is ready to help you out, request your free quote now.