Business trips are a great way to travel and see new places. Even though work comes first, it's still possible to make some time for pleasure. If you're visiting Lisbon for Web Summit, take a look at our suggestions below on how to make the most of your down time.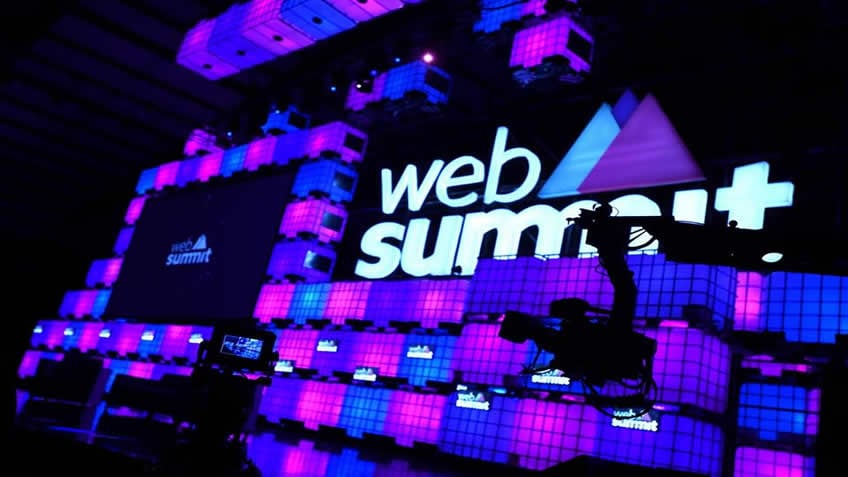 All rights reserved: Web Summit Source: Web Summit Facebook Page
This year Lisbon Web Summit starts in the evening of November 4th at its riverside location at the Altice Arena. After five years in Dublin the annual Web Summit has moved to the Portuguese capital and will remain there for another 10 years.
Since 2010, Web Summit has grown from 400 attendees to over 60,000 attendees from more than 150 countries and has become the largest technology conference and marketplace in the world.
Short in time? Stay in Lisbon!
If your Web Summit business trip is very short but you absolutely want to see the main landmarks of the city, consider taking a walking tour especially designed to meet business men and woman's needs.
When you're on a business trip, you don't want to waste your precious time with unexpected surprises and don't want to feel stressed on your down time. Make the most of it by booking one of our tours which will present to you what you cannot miss out in the city.
Our half-a-day Culture and Wine Tour in Lisbon will take you on a guided walking itinerary through the historic centre, followed by a wine tasting - which will give you the opportunity to sample a wide range of wines from different Portuguese regions - and a light lunch at one of the most popular wine bars in the city which bottle-covered sealing is nothing short of Instagramable.
If you are really short on time, meet up for dinner and drinks in a livelier part of town at the end of the day. As downtown evolves, a new wave of up-and-coming neighborhoods filled with cozy cafes, and trendy restaurants and bars has emerged.
Stop by at Wines of Portugal Tasting Room for a comprehensive tasting of Portuguese wines and choose from a selection of reds, whites or a mix of locally produced wines. Downtown's joint By the Wine doubles as a wine bar and restaurant featuring cheese and charcuterie platters, tapas, and other international favourites likeceviche, quesadilla, and grilled entrecote.
◈ Insider Tip - It's easier to get in some downtime if your hotel is in the right area. Consider your work obligations, the attractions you want to see, then book your lodging accordingly.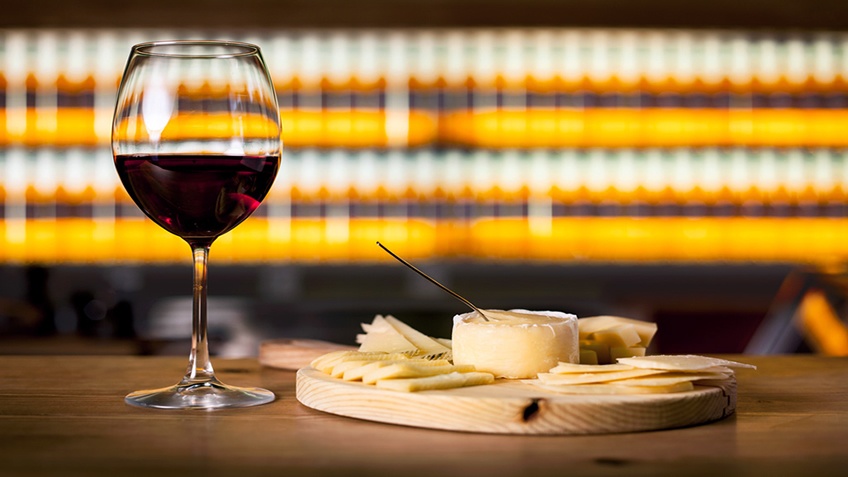 Business Trip becomes Weekend Getaway
One of the easiest ways to turn a business trip into a weekend getaway is to arrive early if your meeting is during the first part of the week, or stay late if the meeting occurs late in the week. Whenever possible, extend the trip and give yourself an extra day for fun after you've taken care of business.
There are day trips you can do outside the city, just a short drive away. The spectacular stretch of Atlantic coast just north of Lisbon, is famed for its crashing waves and beautiful sandy beaches. The stylish seaside village of Cascais is an easy train ride from Lisbon but is relatively unknown. It's a picturesque town with a fantastic harbor and lots of shops and restaurants.
With its rolling hills and awe-inspiring palaces, the historic resort town of Sintra - 30 minutes outside Lisbon - seems to come straight out of a fairy tale. The wine industry is also thriving and Adega Regional de Colares offers the opportunity to chat directly with the winemaker about one of the world's most singular wine regions and its wines, while enjoying them.
Around the city, one may find some of the most traditional yet cutting-edge wine producing estates in the country. Our full-day tour through Lisbon's wine producing estates will take you through a number of wineries, offering you the chance to sample some of the best wines produced in the region, paired with locally-grown traditional products. You'll also have the opportunity to have lunch at one of the wineries - with a breath-taking view over the vineyards - as well as visit the largest Oriental Garden in Europe and the picturesque village of Óbidos.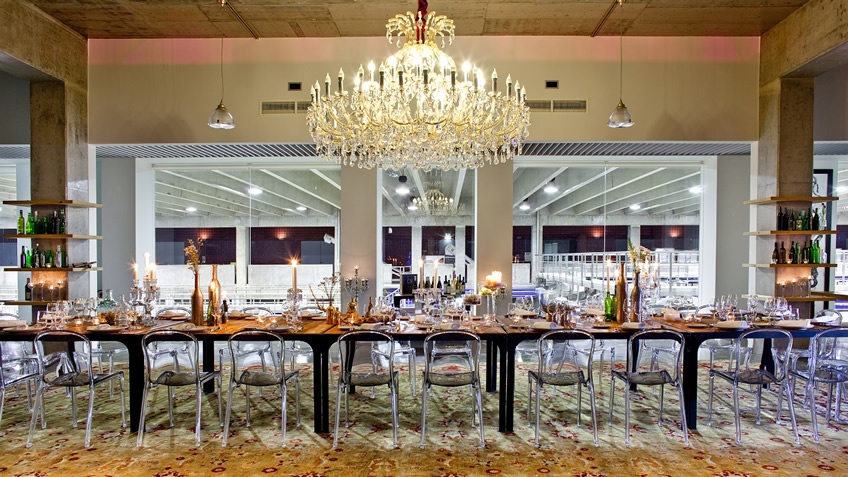 For those looking for a more laid-back vacation setting, there is plenty to see and do beyond the city limits of Lisbon. Even if you don't have that much time, you can still take this one-day tour of Alentejo directly from Lisbon and get a glimpse into what this wonderful region has to offer.
Located only a one-hour drive away from Lisbon, this big fertile region - a third of the country by area - has confidently taken its place as an area of outstanding wine production.
This tour includes private transportation - which is an absolute must, especially in such a rural, underpopulated area - as well as guided tours of two of the region's most traditional wineries where you'll have the chance to sample the famous Alentejo wine and try the region's famous culinary treats.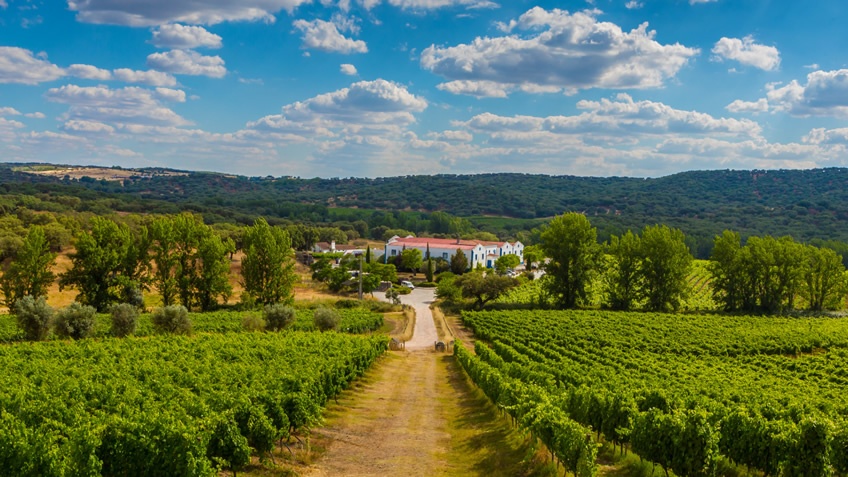 Business Travel Leads to a Proper Vacation
◈ Alentejo
If you're lucky enough to be going on a business trip someplace you'd like to visit and have some vacation days left, turn that business trip into a full fledged vacation.
Located only one hour south of the Portuguese capital, Alentejo is well worth your time - either combined with a visit to Lisbon or on its own. After all, this region was considered "the best wine region in the world to visit," by newspaper USA Today, as well as named "the new Tuscany" by The New York Times.
With a few more days in Alentejo, you'll be able to further explore this region and visit some of the many picturesque hilltop towns. Ranging from a 3-day all-inclusive tour to a 6-day long tour in Alentejo, these model tours round up the region's top restaurants, wineries, and places to stay.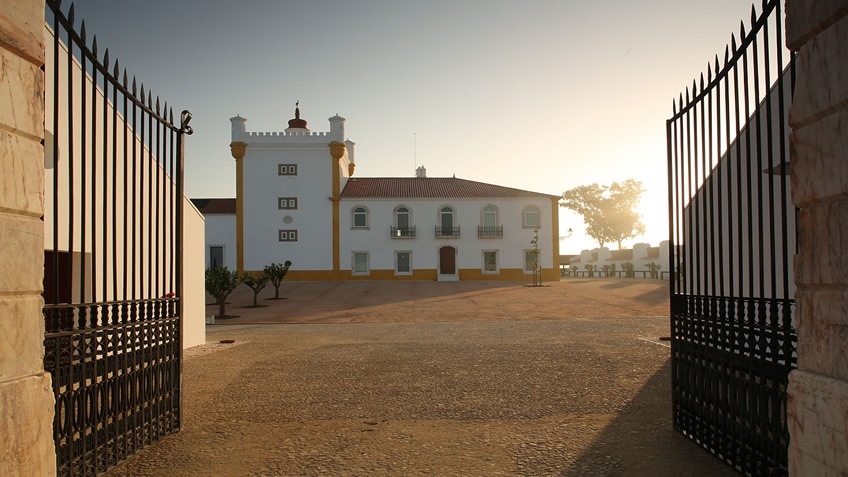 ◈ Porto
Portugal's second largest city - but with no shortage of cosmopolitan attractions - is only a three-hour drive from Lisbon. The oceanfront city of Porto has won the title of Best European Destination for the third time in 2017 and is definitely one of the cities to visit in this new year.
Standing as one of the most eclectic destinations in Europe, it has something to offer to everyone: historic splendor paired with a contemporary buzz, sweeping views, architecture - with one of the most beautiful train stations and bookshops in the world - robust food and wine culture.
If you're looking for an experience that runs smoothly from the moment you start planning to the drop off at the airport, we have the best option. Your private driver will be with you for the entire time of your stay, ensuring peace of mind and comfort - especially in such a hilly city - while you have the chance to experience the best hotels, restaurants, and cultural getaways the city has to offer.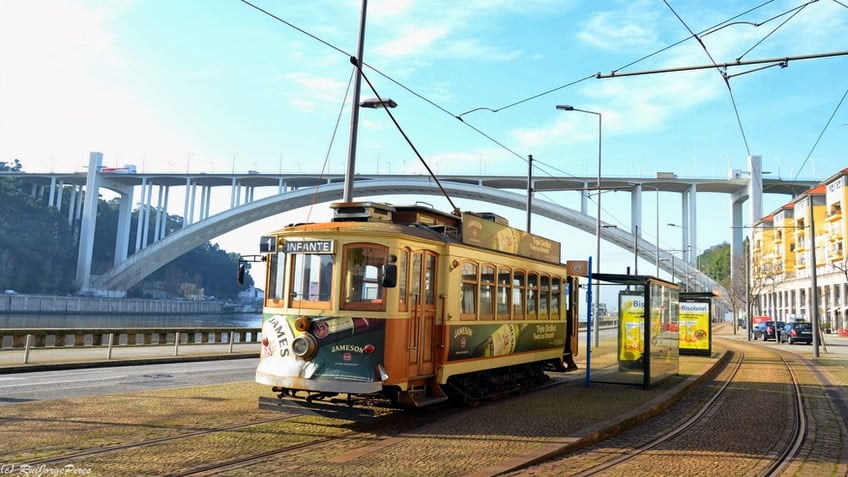 ◈ Douro
Roughly a two hour's drive away from Porto and boasting numerous wineries, the Douro Valley is also a wine connoisseur's paradise with grand wine producing estates, picturesque towns, and elegant lodgings, as well as a wide selection of wines to choose from.
Both locations have been on the rise in recent years. Fueled by the wonderful sights, delicious cuisine, and deep-rooted welcoming culture of the place itself, both are joined by a growing number of visitors and international praise.
Many of those who visit the Douro Valley do so on a day trip from Porto - the nearest big city. With this one-day tour in Douro you can explore somewhere new while easily fitting it into your tight travel schedule.
If you're looking for a medium-duration experience up in the Valley, our 3-day tour in Porto and Douro will not disappoint. We'll pick you up at the airport and drive you up through the hills. You'll stay at one of the most beautiful hotels in the area - just by the river - and we'll make sure you have plenty to do, from wine tasting experiences, to cooking workshops, exclusive cruises, as well as time to simply unwind.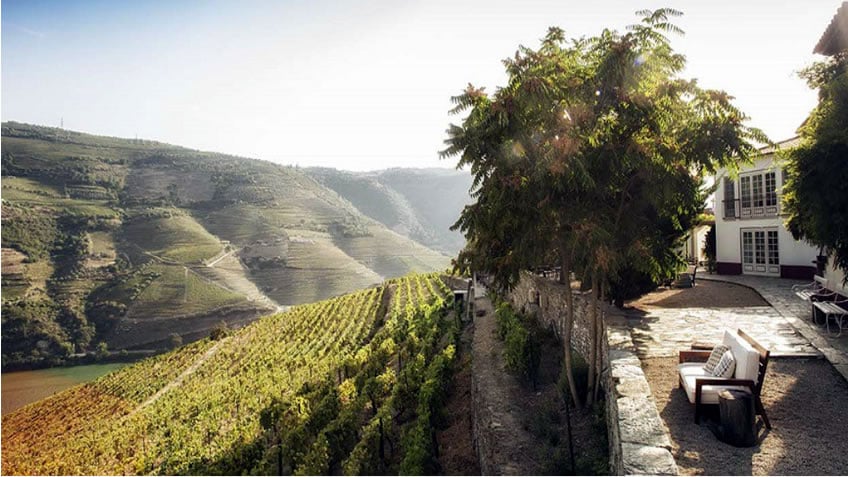 By booking with us, you'll have saved hours of research comparing experiences and restaurants, cross referencing review sites, and looking at endless pictures of your chosen destination.
Our expertise is in creating an itinerary that runs smoothly and is perfectly suited to your needs. You will work with one dedicated consultant, who will not only take time to listen to your requests, but also discuss different options with you. All of this coupled with a knowledge of the country means you'll get the best out of the time you have to spend on your next tour in Portugal.
Ready to book? Contact us: +351 226 10 20 75