There is something about wine that brings families together around the table, that makes friends laugh with each other and that bring couples closer in that intimate sharing of their favourite wine.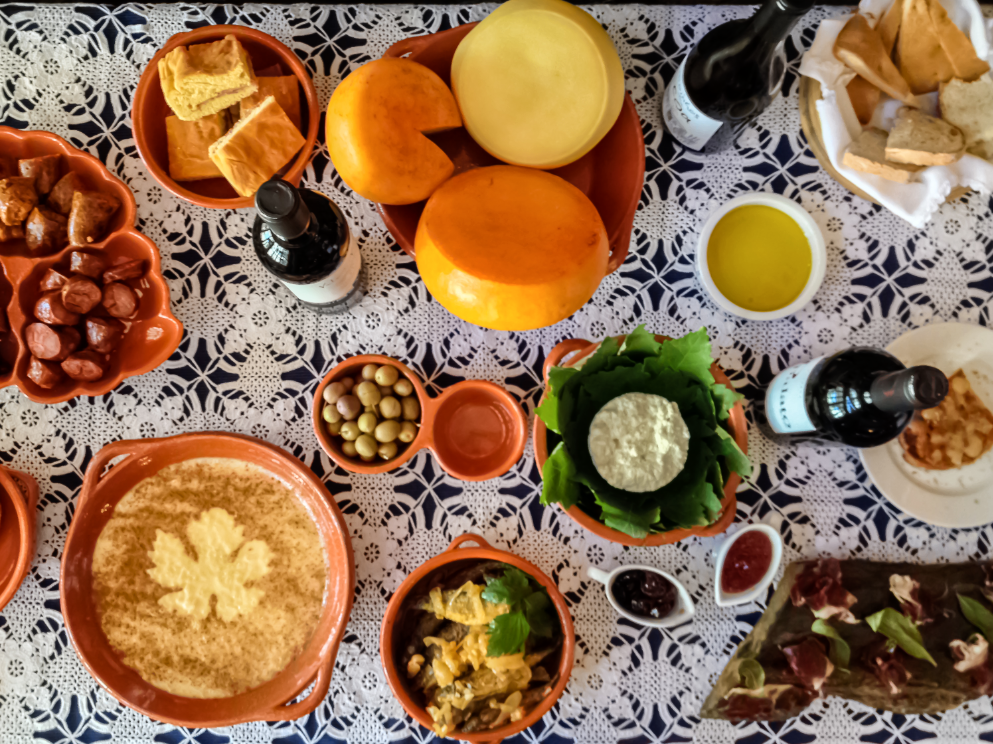 But one of the most wonderful things about wine is that you don't have to be a wine connoisseur to enjoy a day at a wine producing estate in Douro or Alentejo or to appreciate a wine tasting at some of the oldest and most historic wineries and cellars in Portugal.
Where Portugal merges with its wine
Since Portugal is one of the greatest wine producing countries, it seems the history of our country is combined with the history of its wine. Here, the many sensory experiences will not only deepen your love of wine but it will also enhance your love for Portugal itself.
Sure Portugal is renowned for its award-winning wines, but let's forget prizes and awards for a minute. Wine Tourism in Portugal is found everywhere you look, in each table you'll find a glass of some great Portuguese wines (as they all are!) and on the dishes you can experience the typical and worldwide known Portuguese flavours. But most of all wine tourism is found in the feeling.
Why Choose Portugal as Your Next Wine Destination
Compared to other European wine destinations such as Bordeaux, Tuscany or La Rioja, Portugal as numerous advantages. First of all it is less touristy and the people you will find in the vineyards or leading small luxusry hotels in the Douro terraces make an effort to get to know you, offer a personalized service and welcome you with the famous Portuguese hospitality. That is unarguably a plus of Portugal as a whole. Although there are 14 wine regions in the country, each one is dedicated to please its visitors and offer the most authentic and unique experience.
Another great advantage is that Portugal has a huge wine tradition that goes back for centuries, with Douro being the oldest wine demarcated region in the world. in portugal, with more than 250 autochthonous grapes - some of which can't be found nowhere else in the world!
In Portugal, vines were able to grow in the most varied kinds of soils, from sand to shale and shist, under the exposure of different climates and the influence of both the Atlantic Ocean and the Mediterranean See as well as the inland mountains, resulting in a unique and very diverse offer of excellent and award-winning wines.

Last but not least, you have to bear in mind that Portugal is a much cheaper country than the more popular European destinations, while also offering the same - or even higher! - standards of quality. In Portugal luxury mixes with tradition, comfort combines with modernity in order to offer its visitors the most exciting and unforgettable experiences, while keeping the close feeling of belonging, so typical of the Portuguese hosts.
Wine in Portugal is not a product, it's a feeling
The feeling of those who taste it in one of the many cellars, wineries and vineyards throughout the country, the feeling of those who share it at dinner table with their closest ones, and the feeling of those who blend it and produce it, choosing the right taste, the right ageing process, the right flavours and that have been doing that for generations after generations.
Don't forget also the century-old traditions of harvesting, where entire generations of families of all ages and backgrounds get together for the harvesting that takes place in September.
Wine in Portugal is much more than a product. It's a culture, it's a tradition, and most of all, it's a feeling. And only those who are lucky enough to visit Portugal will ever be able to understand the true magic of this Portuguese liquid gold.
With Wine Tourism in Portugal you can visit Portugal in your own rhythm and have a completely customized tour so that you can experience all of the qualities and uniqueness of Portugal, in a tour especially made for you. Start planning your wine tour in Portugal and we will be happy to prepare a tour for you.
And stay tunned to our blog and site! Soon we will be launching our tours for 2016!