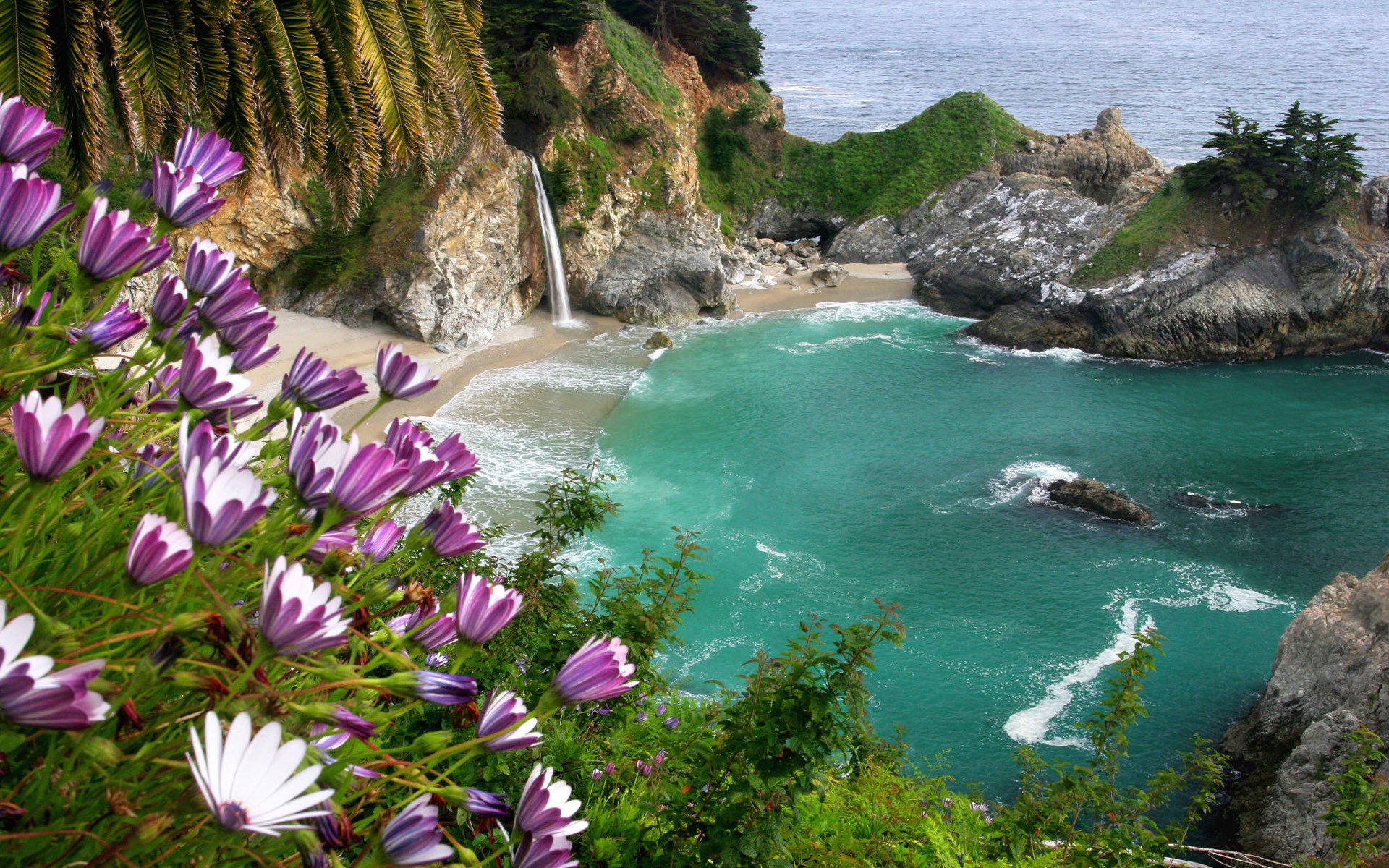 Portugal is blessed with hundreds of days of annual sunshine, but the seasons are still distinct. Spring, in particular, is a great time to visit our fantastic country, why? You're probably wondering.

Well, the temperatures are still comfortable, the summer crowds are still yet to come and this is the perfect season to witness our countryside in bloom, especially near the beaches and on trees across the cities, as well in Madeira and Azores.

To explore, breathe and enjoy what our country has best to offer, we would advise you to take a stroll independently of the city you're in. Portuguese cities and villages hide many wonders, tonnes of history and beautiful monuments to visit (castles and churches included). If not raining, that is a top plan to adopt as you can discover many unique places, but in case if it's raining, well, no problem, because we have fine cuisine… and wine!

At this moment the best way to get to know the richness and the luxury of our country is through luxurious private tours. We have tailored and designed our tours specifically for you through these unique and different times. Let's discover in safety the luxury of Portugal in Bloom.
Porto & Douro Valley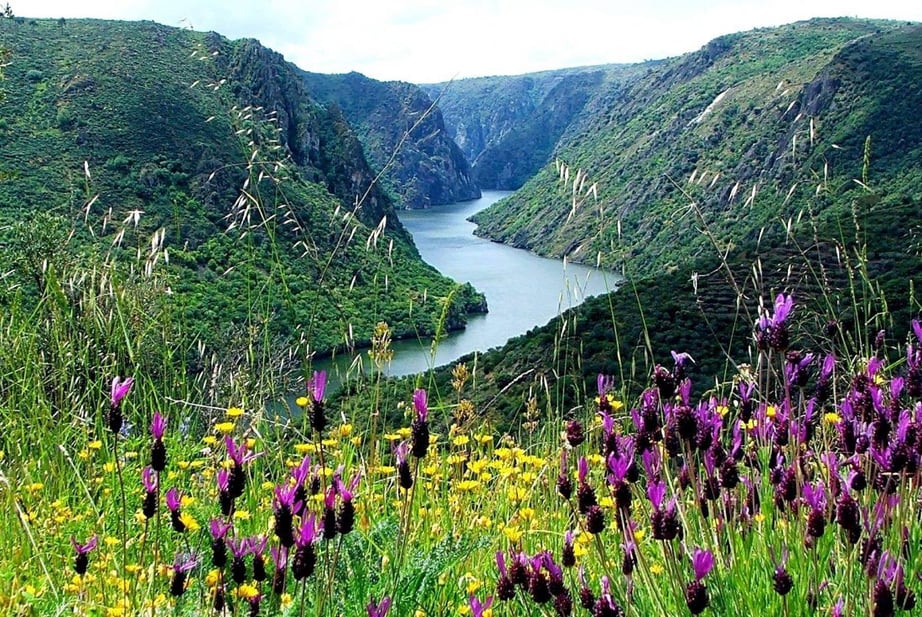 Douro Valley in northern Portugal is always a great idea to visit in every season, especially in spring (blossoms) and early autumn (Harvest time), after all, is one of the best wine destinations in europe. The lushness of spring in the Douro Valley, the perfect clime, and the undulating curves of the Douro wine region's hillsides create a breathtaking and dramatic landscape that translates into a very pleasant stay. Also, by the time we reach cherry harvest-time (late May to early June), the Valley can sometimes feel like a convection oven, which is a beautiful sight to appreciate in family with the very best scenery, culture, history, food experiences and wineries private visits that this region has to offer.

After visiting the magnificent Douro Valley, why not visit Porto the "undefeated city". The attractions are many to choose and to discover. For example, a private visit to the wine cellars and at the end of the day enjoy a unique experience of elevating your palate in fine dining at Barão de Fladgate Restaurant.

Nonetheless, Porto has much to offer in terms of good weather, amazing restaurants, cultural activities, beautiful parks, gardens, the port wine cellars and beyond.
Lisbon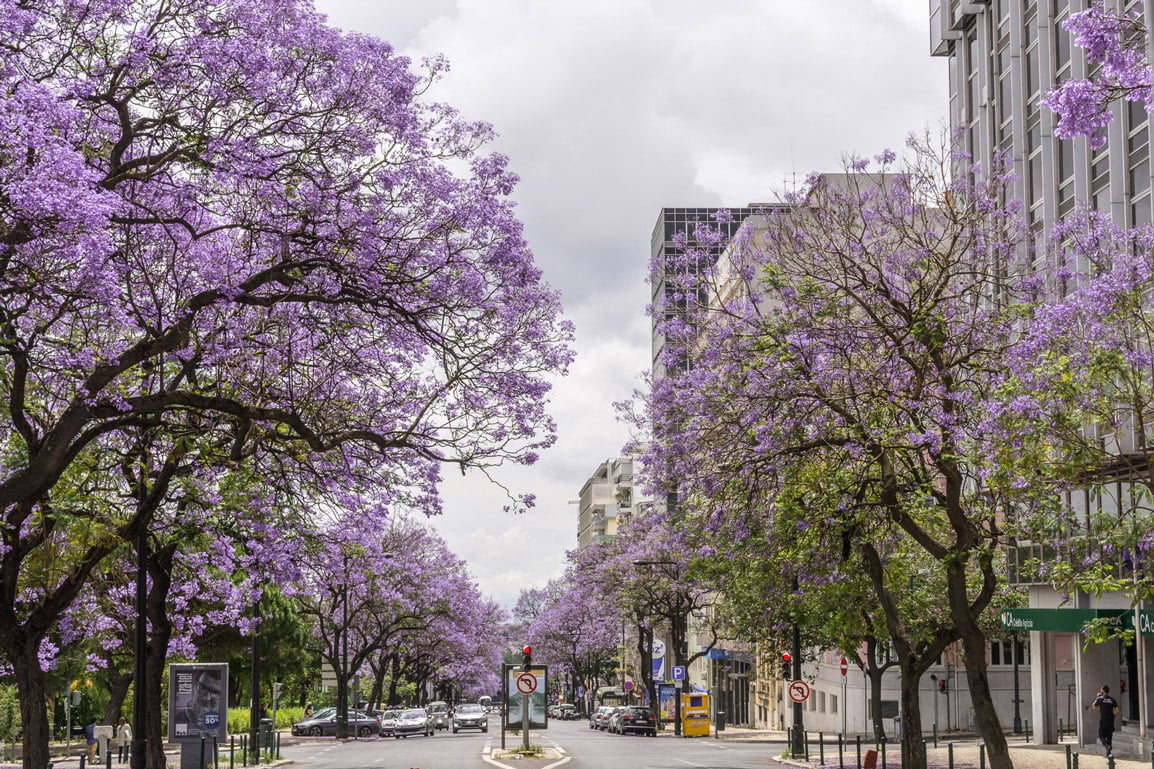 Lisbon is a city with a distinct heartbeat and Spring is a very relaxed city, thanks to its people and their lifestyle. In this season flowers are slowly blooming in the city creating a wanderlust of colors and the city is filled to the brim with history and rich culture.

This is also one of the best time of the year to visit the city because it is during the off-peak season, so the places are less crowded but just as charming as the rest of the year. There's no place in the world quite like Lisbon, consider as a unique and luxury travel destination. Everyone should see it at least once in their lifetime.
Alentejo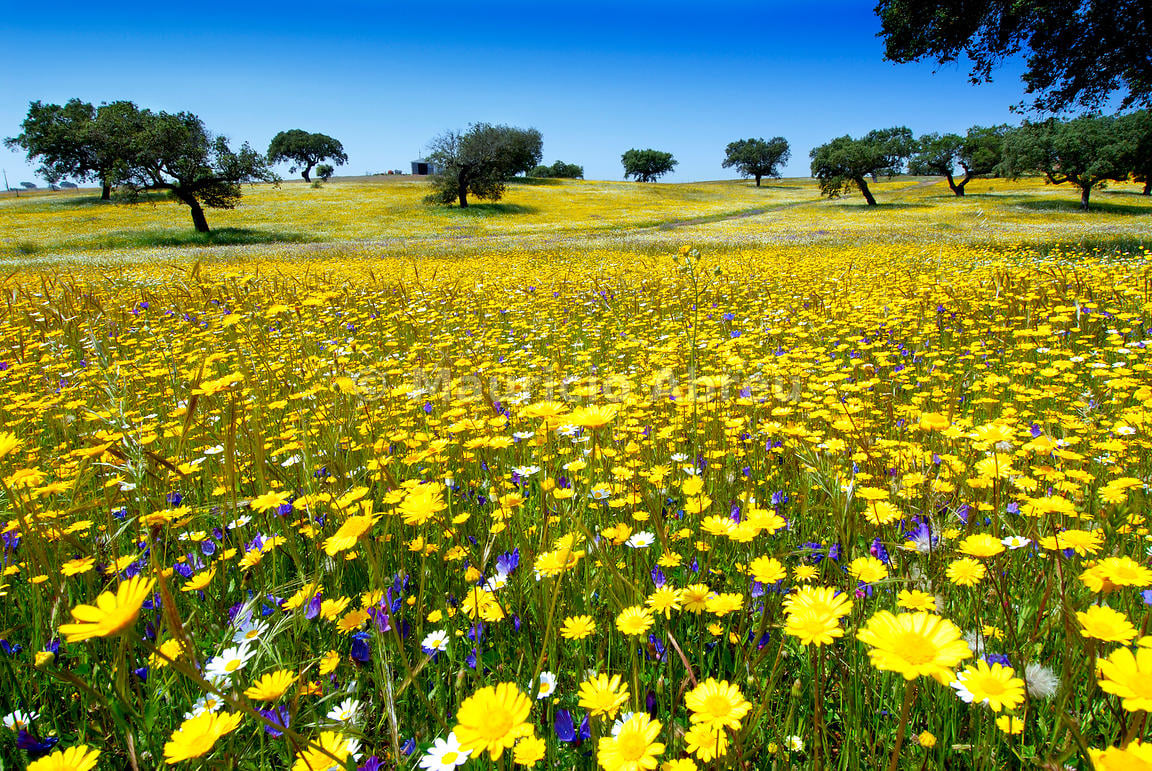 Photo Credits: Mauricio Abreu | www.imagesofportugal.net
Alentejo is the beautiful region of Portugal that lies between the Algarve and central Lisbon region. It is characterized by its gently and stunning rolling hills, historic fortified towns waiting to be explored, olive fields, empty roads, sleepy villages, and intense summer heat.

This region is still undiscovered by foreign tourists, but it is one of the most fascinating regions of Portugal. It takes time to explore and discover their traditional cultures, the stunning coastline, and the infectious slow pace of life.

Also, in 2019 the British publication The Guardian has considered one of the six of the best European "rural" destinations to visit at this time of year. The publication advises to see the flowering landscapes and escape the immensity of tourists who populate other Europen destinations.
Algarve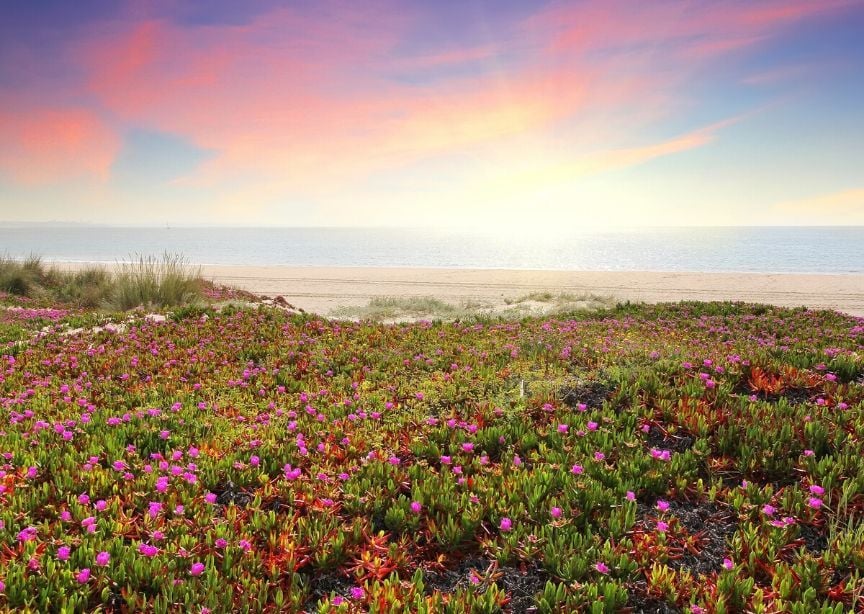 The first harbinger of spring blossoms in the Algarve is when the almond trees burst forth in January, yellow flowers fill the Algarve meadows that overlook the sea, and pastel pink almond blossoms coast fields across the country.

This beautiful and enchanting southern coastline of Portugal is blessed with amazing beaches, picturesque fishing towns, and a glorious climate, all of which combine to create the perfect holiday destination. Also, tourism is still asleep during this season so, Algarve is all yours!

It is possible to fancy yourself on a deserted beach on the west coast or to walk for hours without meeting a soul. This means that you can enjoy at a much more relaxed pace with better temperatures for sightseeing and activities. The region appeals to a wide cross-section of tourists; there are pristine beaches for families, waterparks and theme parks for thrill-seekers, buzzing nightlife for partying, and historic towns for cultural visitors. It is a very safe region, hotels are of a high standard, and English is widely spoken.
Madeira
Madeira is an oasis of green within the Atlantic Ocean. All year is possible to enjoy the flowering season thanks to its subtropical climate and rich volcanic soil. Spring is the perfect time to visit the Portuguese island since the spectacular flora is in bloom.

You can also enjoy the annual Flower Festival that features beautiful displays of tropical flowers, this has become known for its Sunday parade when hundreds of dancers accompanied by huge floral floats march through the main streets of Funchal. Bear in mind that Madeira is not your typical beach holiday destination, it is a location to go out and explore, immerse in local culture or find solitude while hiking one of the magnificent trails that cross the island.
Azores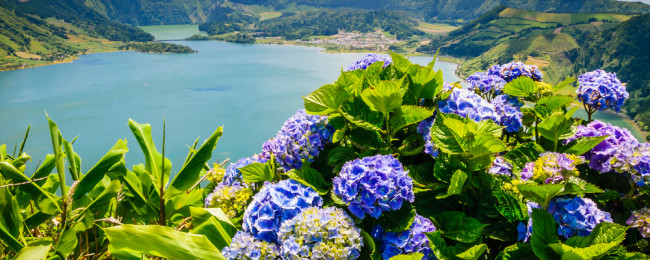 Azores is the picture-perfect destination to visit throughout the year, but it's especially lovely during spring. The climate is mild and also allows you to easily go out into the water, since the ocean conditions can be rougher during winter.
The Azorean islands benefit from such temperate climate, not to mention the gorgeous landscapes they offer and the amazing nature to explore, they're also fairly popular in summer. That's not to say you shouldn't visit during the warmest season of the year – on the contrary, it can be an amazing experience, but if you don't want to many people around you, and see the awake of nature with plenty of plants and flowers and also enjoy the tranquillity and peacefulness that the Azores are known for, then this is the perfect season to discover these beautiful and unique islands.
Also, if you're the type of person who loves to participate in local events to better learn the culture of the region, then spring will offer plenty of activities you don't want to miss out.
So, if you are looking for a safe country to enjoy your vacation, with tailored and vip experiences, private and luxurious tours that are complemented with the best of fine dining and wine, then look no further, because Portugal and it's regions are the destination that you are looking for.
It will be a pleasure to welcome you in Portugal!